Construction co. donates $5K for Paulina School stage, playground equipment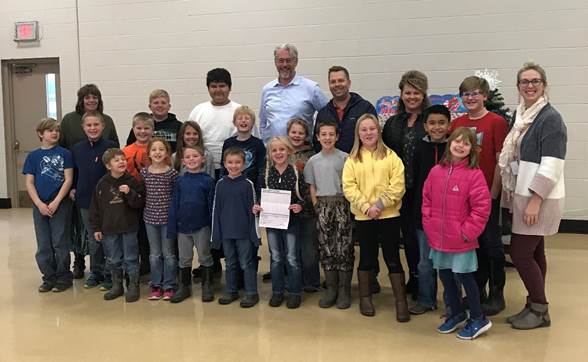 PAULINA, Ore. (KTVZ) -- Three representatives from Fortis Construction traveled to Paulina Elementary School this week to give the rural school $5,000 to build a new stage and for new playground equipment.
Fortis will design and build the stage, which will be easier for students to use, and will help install and build the new playground equipment. Paulina Elementary students love to perform and look forward to a new stage and new playground equipment.
The three Fortis representatives pictured with Paulina students and teachers are Fortis Superintendent Jay Curley, Fortis Safety Manger Drew Standridge, and Fortis Office Manager Ann Fisher.
"Thank you, Fortis Construction, for your generous donation to Paulina School!" the school district said Friday.