Condon man killed in Tumalo crash into power pole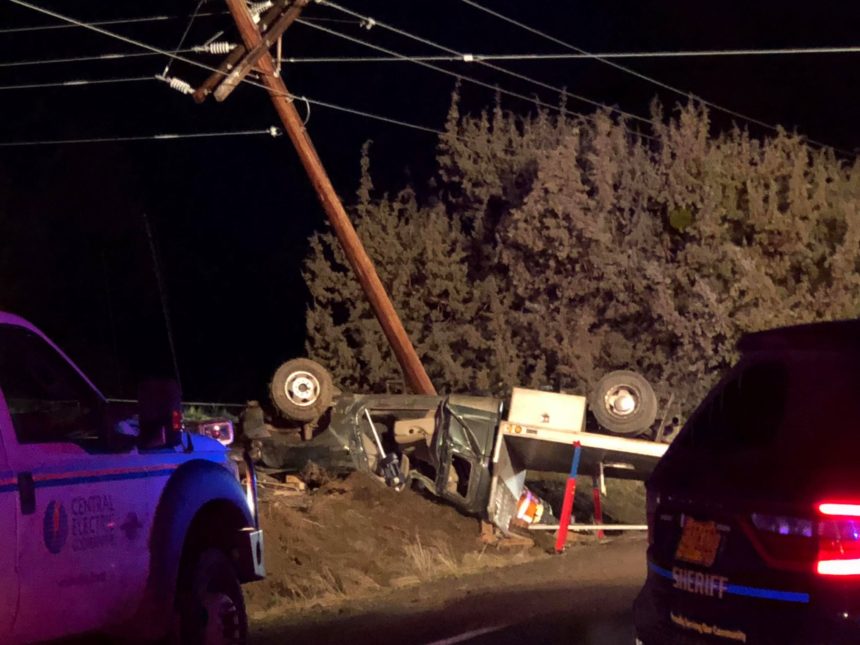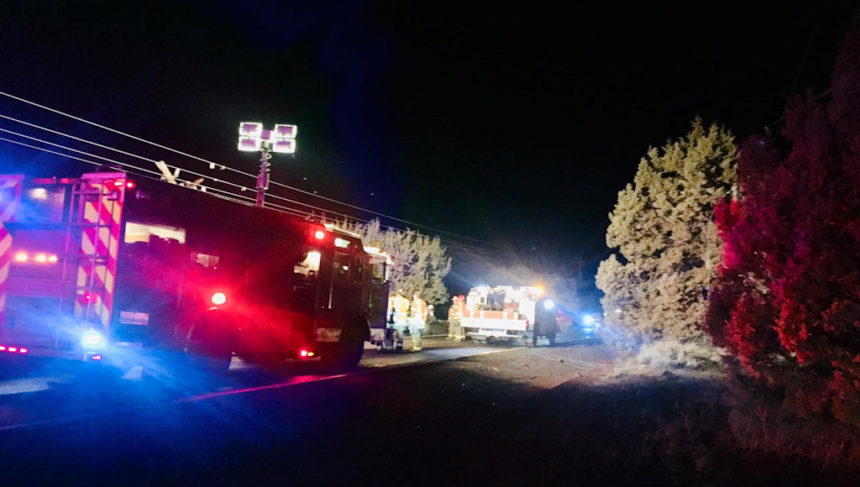 Spots of black ice reported; more than 700 lose power for hours
(Update: DCSO releases details of crash)
TUMALO, Ore. (KTVZ) -- A 61-year-old Condon man was killed Friday night when his flatbed pickup truck left Tumalo Reservoir Road, struck a power pole and overturned, knocking out power to hundreds in the area.
Deschutes County sheriff's deputies responded around 7:15 p.m. to the reported crash on Tumalo Reservoir Road, west of Mock Road, Sgt. Shawn Heierman said.
A caller to 911 had been following the pickup heading west when it left the road and struck the pole, damaging it and knocking out power in the area, Heierman said.
Deputies found the gray 2003 Ford F-350 pickup of William Vincent Hill Jr. on its top, with severe body damage, the sergeant said. Hill, alone in the truck, died at the scene.
The crash caused significant damage to the Central Electric Cooperative power pole, knocking out power to 714 co-op members, and also damaged a property owner's fence, Heierman said.
While the exact cause of the crash remains under investigation, Heierman said road conditions in the area were reported to be spots of black ice. He added that alcohol is not believed to be a factor in the crash at this time.
The utility had said in a posting to its outage page that 714 members were affected. They said CEC repair crews waited for the investigation scene to be cleared to make repairs, restoring power to the area shortly after 1 a.m.
"Linemen are reporting the roads are very slick due to our current weather conditions," the cooperative said, with a rain-snow mix late in the day and temperatures dropping to near freezing.