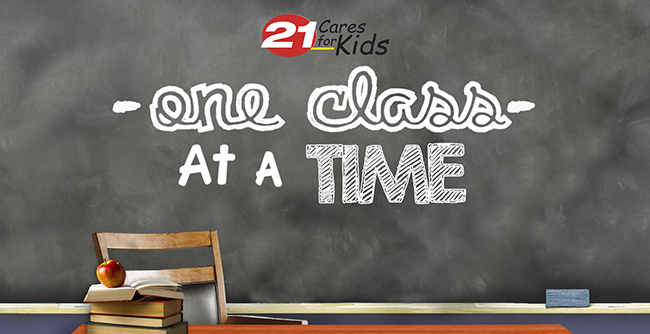 One Class at a Time is a joint effort between News Channel 21 and MidOregon Credit Union to help fulfill needs of area schools across Central Oregon. The campaign will award $5,000 each school year by identifying and funding applications for ten $500 classroom projects in the Central Oregon school districts. Schools must be within Deschutes, Jefferson or Crook County. Executives at MidOregon Credit Union have reached out to school principals with information on how to submit an application. School teachers and administrators are encouraged to notify their school principal of projects to be considered.
One Class at a Time grant applications will be chosen on merit criteria. Criteria will be largely based upon imaginative, sustainable ideas that will have significant impact and ongoing relevance. Field trips and other similar short-term efforts will likely not be considered. Nominations will be reviewed monthly by News Channel 21 and MidOregon Credit Union to select the ten winning nominations throughout the school year.
The award presentation will be featured on News Channel 21 Morning and Evening News programs as well as on this KTVZ.com "One Class at a Time" page and via social media at News Channel 21 Facebook.
Sponsored By: