Witnesses, people of interest interviewed in Jefferson County death investigation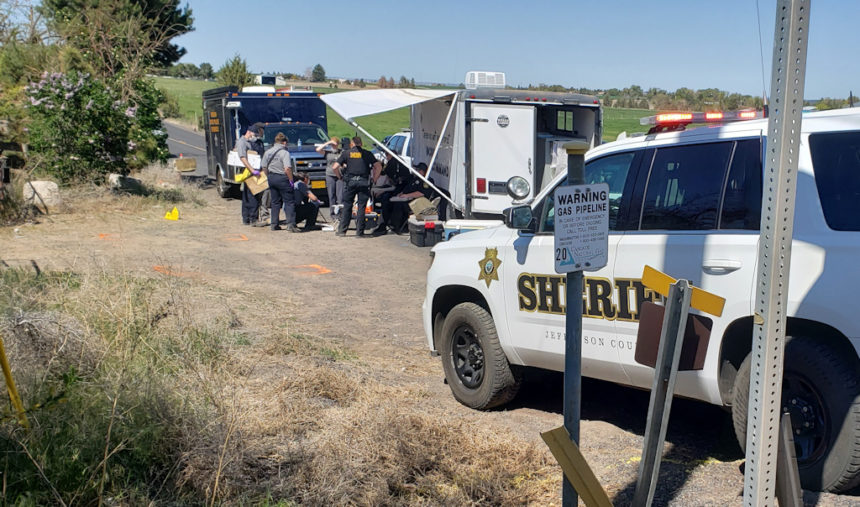 Autopsy conducted, results not released; identity still under investigation
MADRAS, Ore. (KTVZ) -- Several people of interest and witnesses are being interviewed, nearly a week after unidentified human remains were found at a property southwest of Madras, Jefferson County Sheriff Jim Adkins said Wednesday.
Just after 3 p.m. last Thursday, a caller reported to 911 dispatchers they believed they had found a body at a location on Southwest Bear Drive, near state Highway 361 (the Culver Highway), Adkins said in a news release.
Deputies were on scene within about 10 minutes, the sheriff said, and human remains were located.
The deputies secured the scene and the Central Oregon Major Incident Team was called in to help the sheriff's office and district attorney with the death investigation.
The remains were taken to the state Medical Examiner's Office near Portland for an autopsy. The sheriff said the results and the manner of death are not being made public at this time, while the identity of the human remains is still under investigation.
Adkins asked for patience on the part of the public, saying more details cannot be released "because we want to maintain the integrity of the information we are gathering."
Anyone with information that could help in the investigation was urged to contact sheriff's Detective Jason Pollock at 541-475-6520.