18 in crowded 2nd District field to succeed Rep. Greg Walden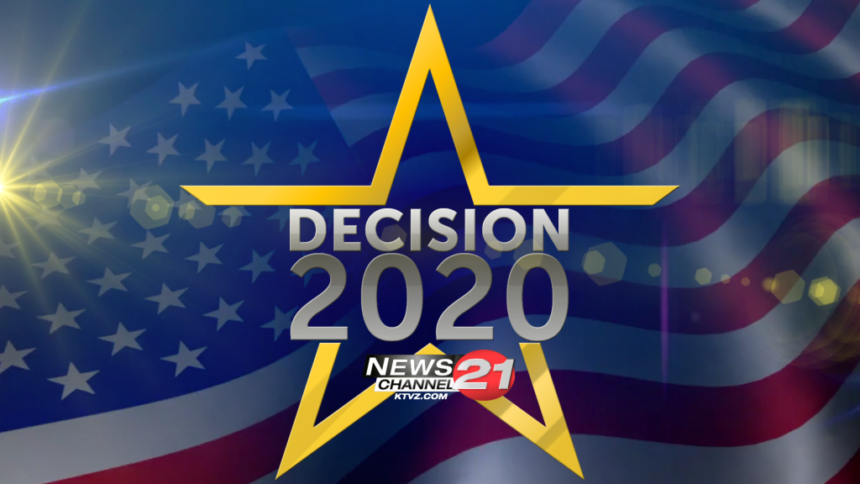 Three filed last day, for total of 11 Republicans, 7 Democrats; Deschutes sheriff's race shifts to fall
(Update: Adding secretary of state candidates; Friday deadline for candidate withdrawal)
BEND, Ore. (KTVZ) -- The candidate field is all set for Oregon's May 19 primary, and the most crowded race by far is the 18 candidates seeking to succeed retiring 2nd District Rep. Greg Walden — 11 Republicans and seven Democrats.
Three candidates filed to run on the last day: Democrats Chris Vaughn of Bend and John Merripen of Ashland, and Republican H.G. Carey Jr. of Klamath Falls.
Other Republicans in the House race are Jason Atkinson, Cliff Bentz, Knute Buehler, David Campbell, Jimmy Crumpacker, Travis Fager, Justin Livingston, Kenneth Medenbach, Mark Roberts and Jeff Smith. Other Democrats include Nick Heuertz, Jack Howard, Alex Spenser and Isabella Tibbetts.
Six people are running for secretary of state, a position Gov. Kate Brown filled on an interim appointment basis by Bev Clarno of Redmond after the passing of Dennis Richardson.
Two Republicans are seeking the office, Dave Stauffer and Kim Thatcher, and three Democrats, Shemia Fagan, Mark Hass and Terrebonne resident Jamie McLeod-Skinner, who ran against Walden as the Democratic nominee in 2018. The two winners will advance to the November general election.
In Deschutes County, Sheriff Shane Nelson will face his challenger, Bend police Officer Scott Schaier, in November, not in May, since no one else filed for the position by Tuesday's deadline.
Three Democrats have filed to unseat Deschutes County Commissioner Phil Henderson, a Republican: Ron (Rondo) Boozell, Greg Bryant and Phil Chang. The winner in that primary race will face Henderson in the fall. Minor-party candidates have until August to file, County Clerk Nancy Blankenship noted.
Measures making the May ballot in Deschutes County include the $190 million city of Bend transportation bond measure and local option levies for Redmond Fire & Rescue, the La Pine Park & Recreation District and the Back Butte Ranch Service District.
A second challenger fIled Monday to unseat Jefferson County Commissioner Wayne Fording's seat. Kenneth Bicart joined Kim Schmith in the race.
Also on the May ballot: the city of Madras tax on prepared food to fund road projects and Jefferson County's proposed room-tax hike.
There are no contested races or money measures on the Crook County primary ballot, according to the county's elections website.
In the Oregon House, Redmond first-term Rep. Jack Zika of Redmond, a Republican, is unopposed in the primary and will face the lone Democratic candidate, Emerson Levy of Bend.
A similar situation faces first-term state Rep. Cheri Helt of Bend, who will run against Democratic Jason Kropf, also of Bend, in November.
Republican State Sen. Tim Knopp of Bend will face Democrat Eileen Kiely of Bend this fall.
Friday is the last day candidates can withdraw from races and not appear on the ballot, Blankenship said.