Can you guess the iconic TV show from just one image?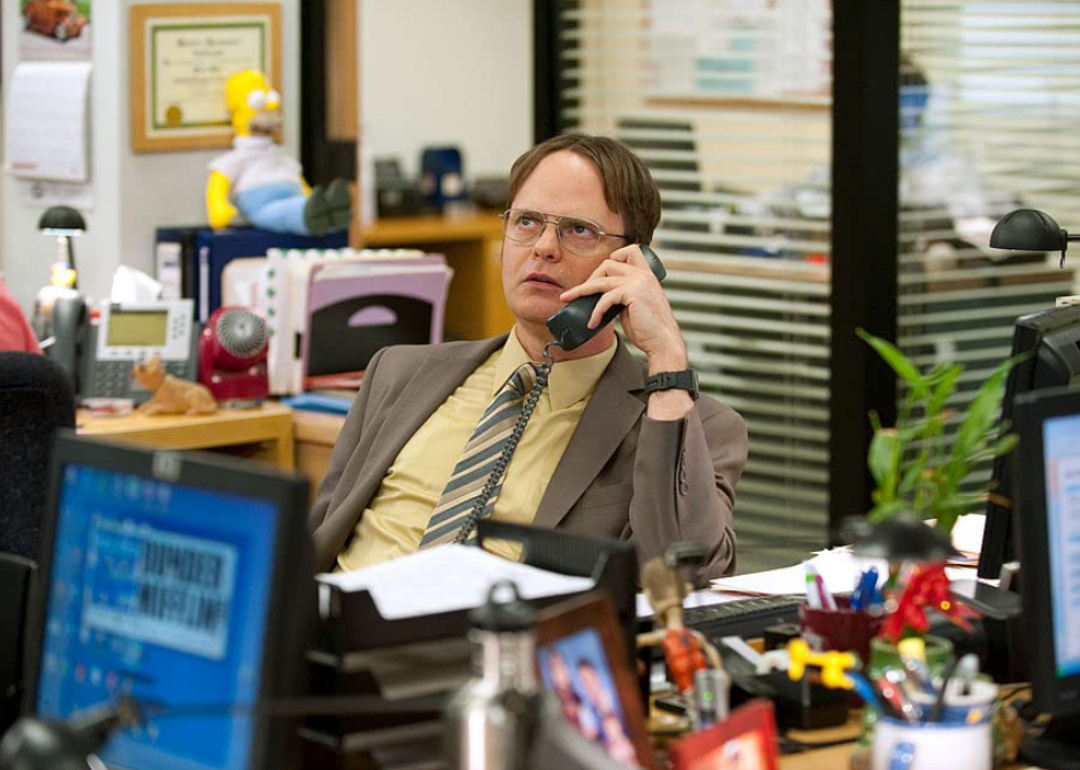 NBC Universal
Can you guess the iconic TV show from just one image?
The landscape is shifting for the world of streaming platforms, with television shows now boasting higher production values and nuanced narratives.
While there used to be a larger gap in quality, budget, and actors when it came to television vs. film, the gap has begun to close as big-name celebrities move to television—Nicole Kidman in "Big Little Lies" or Ewan McGregor in "Fargo," for example—and larger budgets are scaled out for television productions. "The Lord of the Rings: The Rings of Power" became the most expensive per-episode show of all time, with an average $58 million budget per episode.
Stacker compiled 25 scenes from iconic television shows using findings from IMDB and Rolling Stone. What makes a television show iconic is largely subjective to each viewer's taste, and shows for this list were selected while taking into consideration ratings, viewership numbers, and popularity. Not only have the series on this list received significant critical acclaim, but they have also captured the hearts of dedicated fans.
The selection of shows on this list was curated with an emphasis on a diverse range of genres, protagonists, styles, and time periods. Even if you are a seasoned expert on television shows, this quiz may stump you. The clues on this list pertain to pictured actors, the show's legacy, and various storylines.
Are you able to place every iconic show based on the still image shown? Read on to see if you pass the test.
You may also like: Major TV debuts from the year you were born
---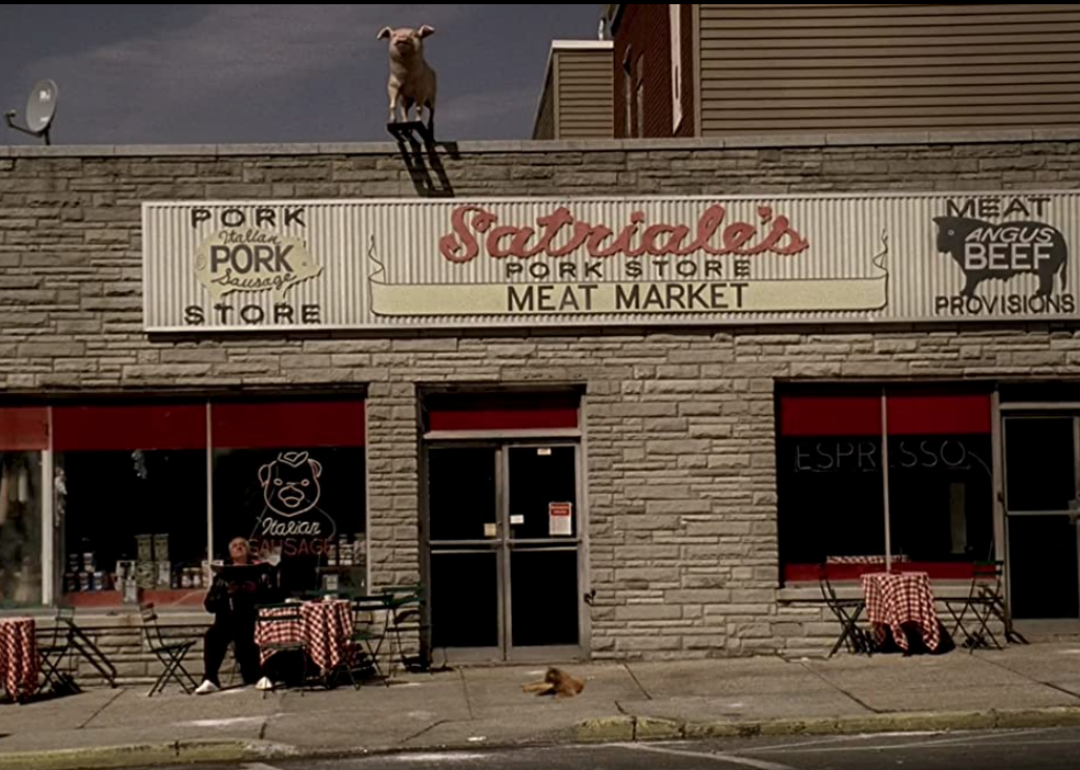 HBO
Scene #1
We'll start off with a classic; the finale episode of a show some consider to be the greatest of all time. To this day, the series finale is still up for debate.
---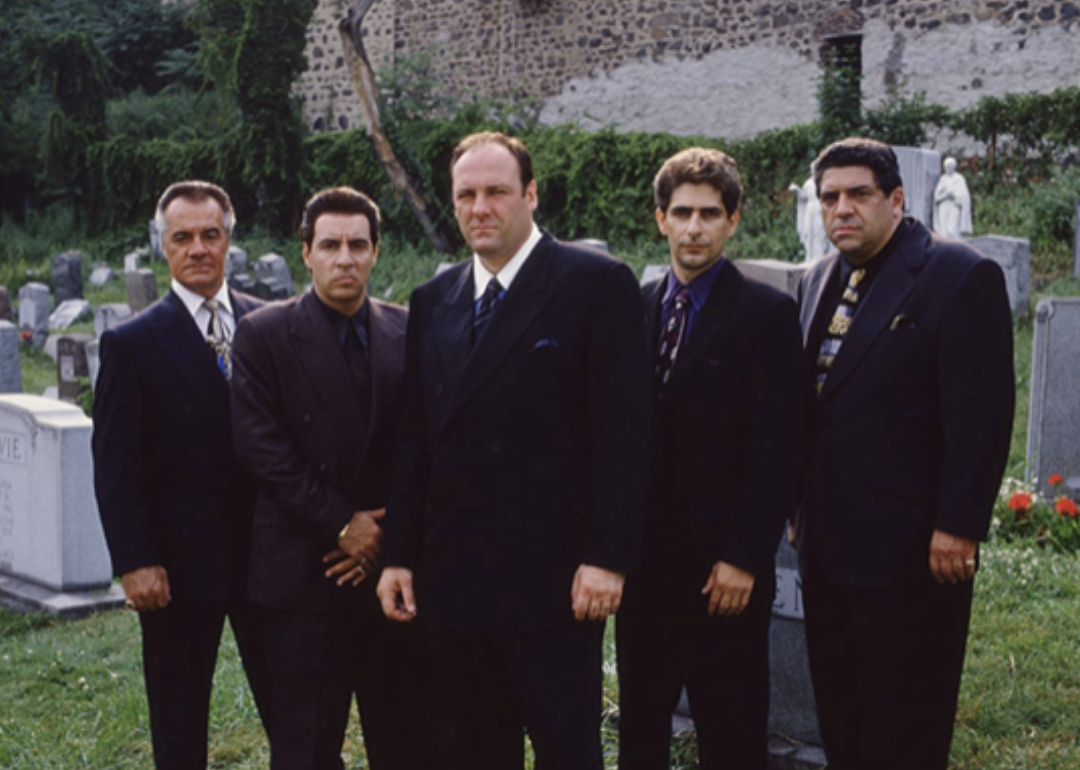 HBO/Courtesy Everett Collection
'The Sopranos' (1999-2007)
The Sopranos remains revolutionary in that it explores morality and violence, and created a beloved antihero in Tony Soprano, played by James Gandolfini in an extraordinary performance as a conniving and tortured mob boss.
---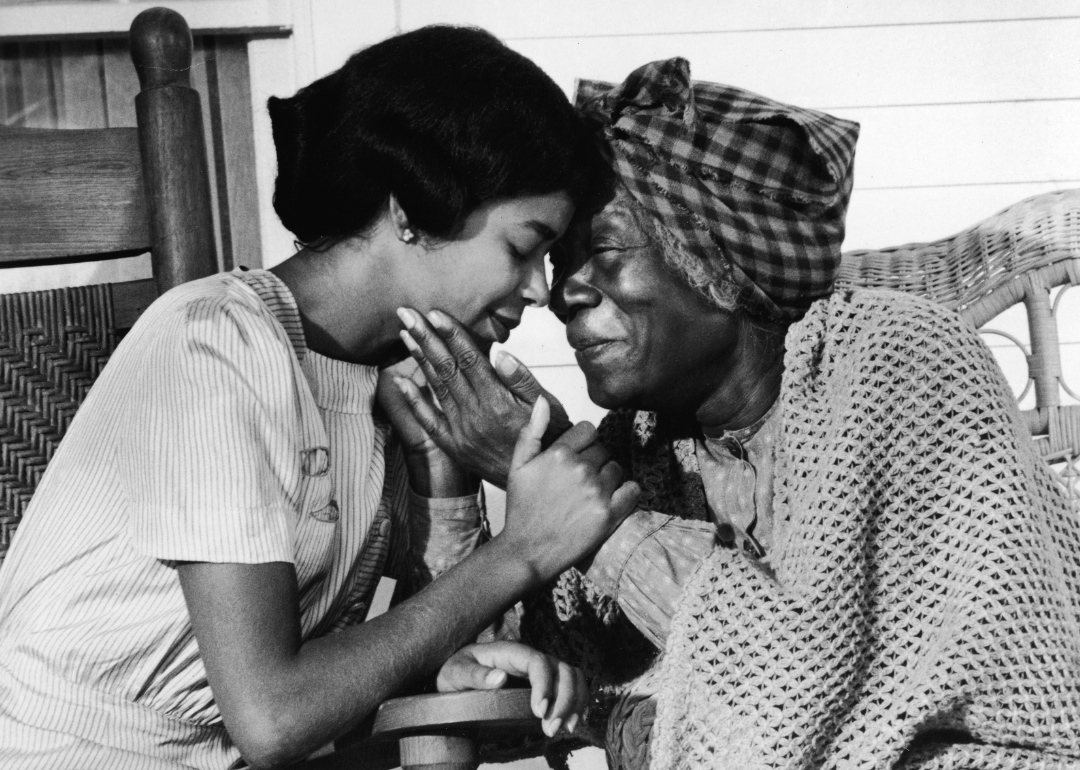 ABC Television // Getty Images
Scene #2
The revolutionary 1977 miniseries spawned a sequel series in 1979 and a remake in 2016. This photo from the sequel series depicts actors Irene Cara and Beah Richards in a story that traces the lives of an enslaved man's descendants.
---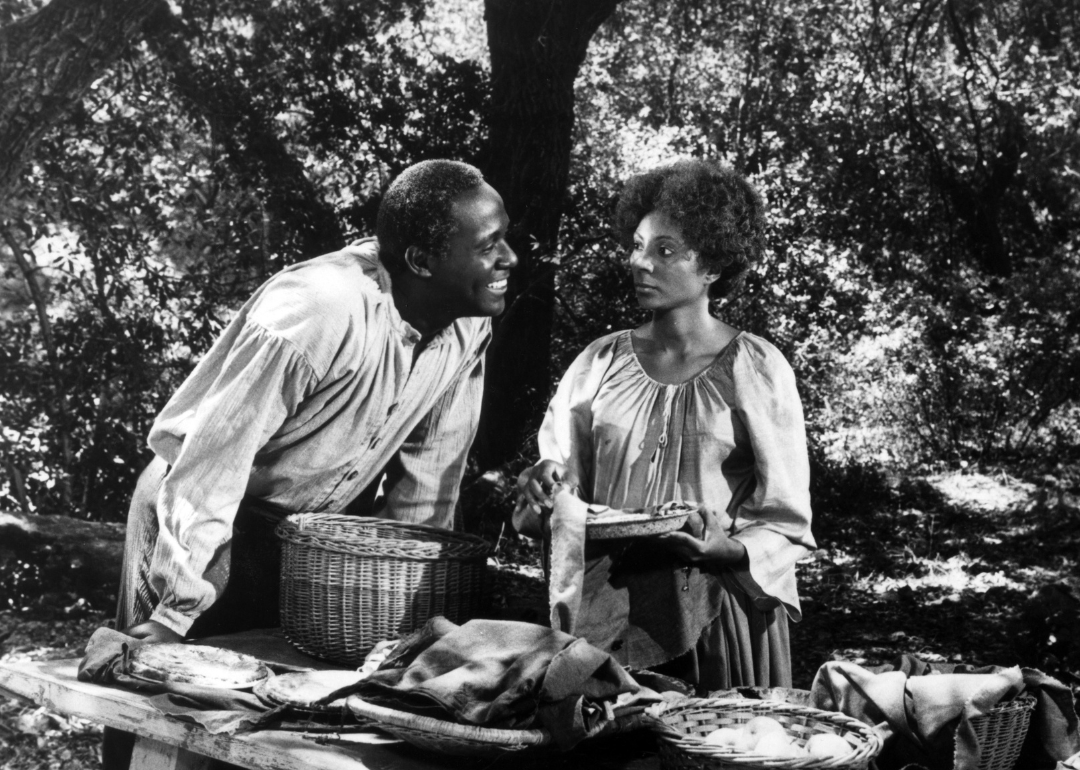 Michael Ochs Archives // Getty Images
'Roots' (1977)
"Roots" is a historical epic following the trauma and trials of a family lineage, starting with the brutal capture of Kunta Kinte in Africa as a young man forced to work on a Virginia plantation in 1767. The original series stars LeVar Burton, John Amos, Louis Gossett Jr., Madge Sinclair, and Leslie Uggams.
---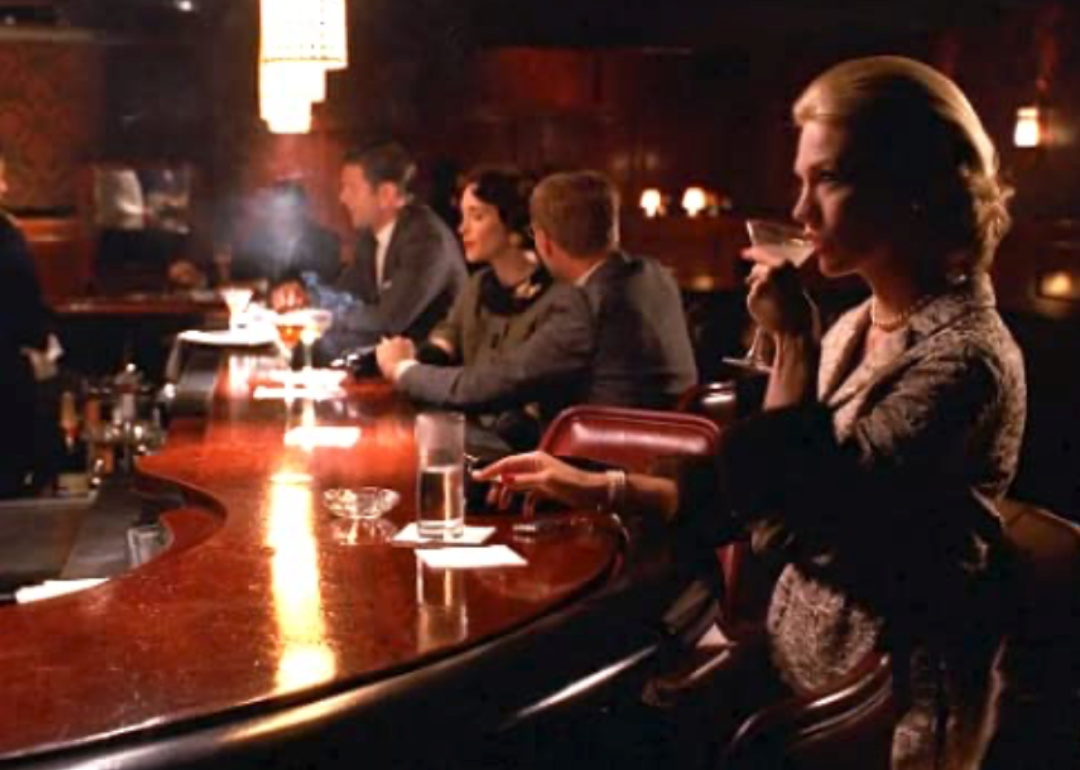 Lionsgate Television
Scene #3
The impending danger of the Cuban Missile Crisis creates a grim backdrop to the Season Two finale episode of this show.
You may also like: 25 of the most expensive TV series of all time
---

Lionsgate Television
'Mad Men' (2007-2015)
"Mad Men" despite its name, is also a show about the tenacity and resilience of women in the 1960s. We see Betty Draper––wife of protagonist Don Draper––who has given everything for her husband and family, only to have him scorn her with his lies and absence at every turn. She sits alone at a bar, a rare occurrence in the cookie-cutter facade she and her husband have created. The show won 16 Primetime Emmys during its seven-season run and makes an antihero out of the inherently flawed Don Draper, played by Jon Hamm. Elisabeth Moss, January Jones, and Christina Hendricks bring top-tier performances to nuanced characters learning to play the game in a man's world.
---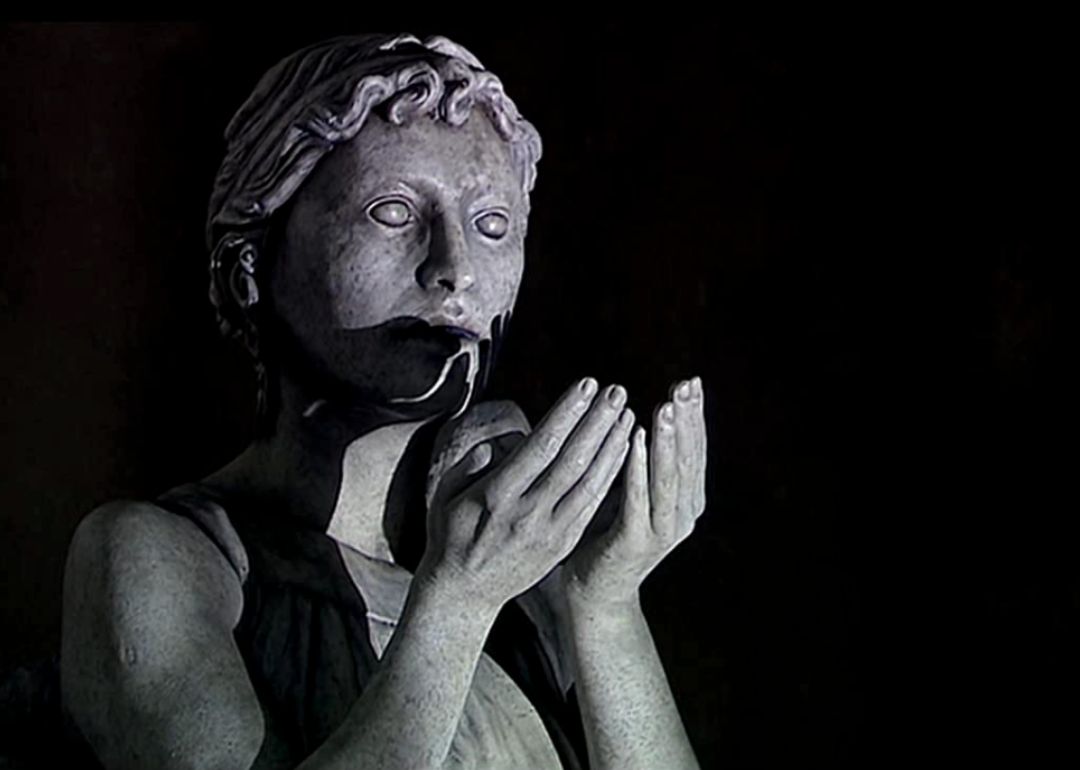 BBC Studios
Scene #4
This long-running British science fiction series goes campy most of the time, but this episode is iconic for being a fear-inducing fan favorite. Just remember not to blink.
---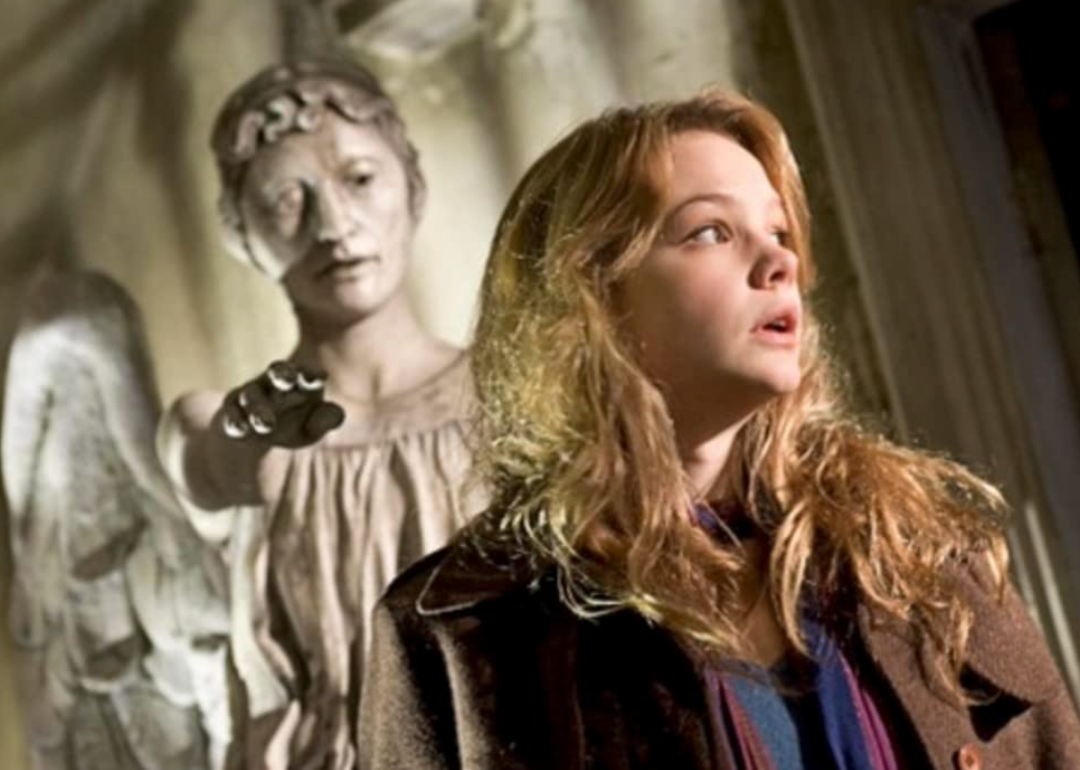 BBC Studios
'Doctor Who' (2005-present)
The weeping angels and a young Carey Mulligan in "Doctor Who" delighted viewers and critics who lauded it for its performances and storytelling, despite barely featuring the titular 10th doctor played by David Tennant. The weeping angels were introduced as an ancient species who can only move when their victim's back is turned or their eyes are shut.
---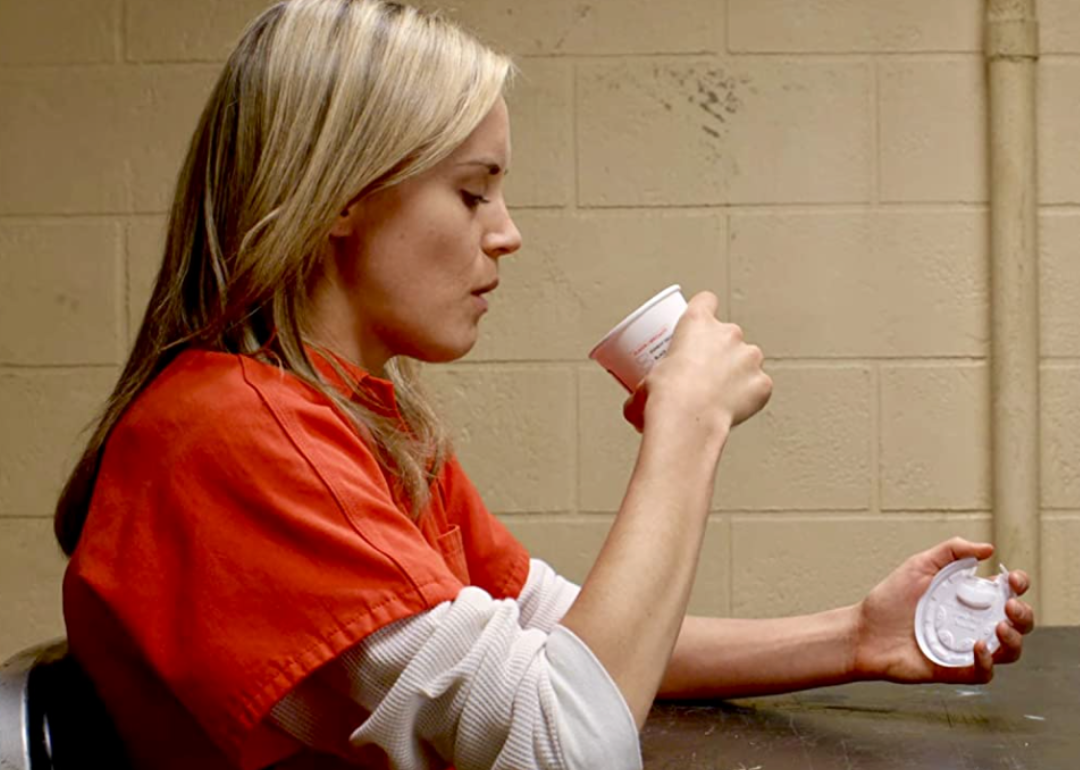 Netflix
Scene #5
Taylor Schilling stars as the protagonist and inmate we love to hate in this esteemed and controversial women-led series. In this scene, the character grapples with her loyalties amid the web of lies which landed her in prison in the first place.
---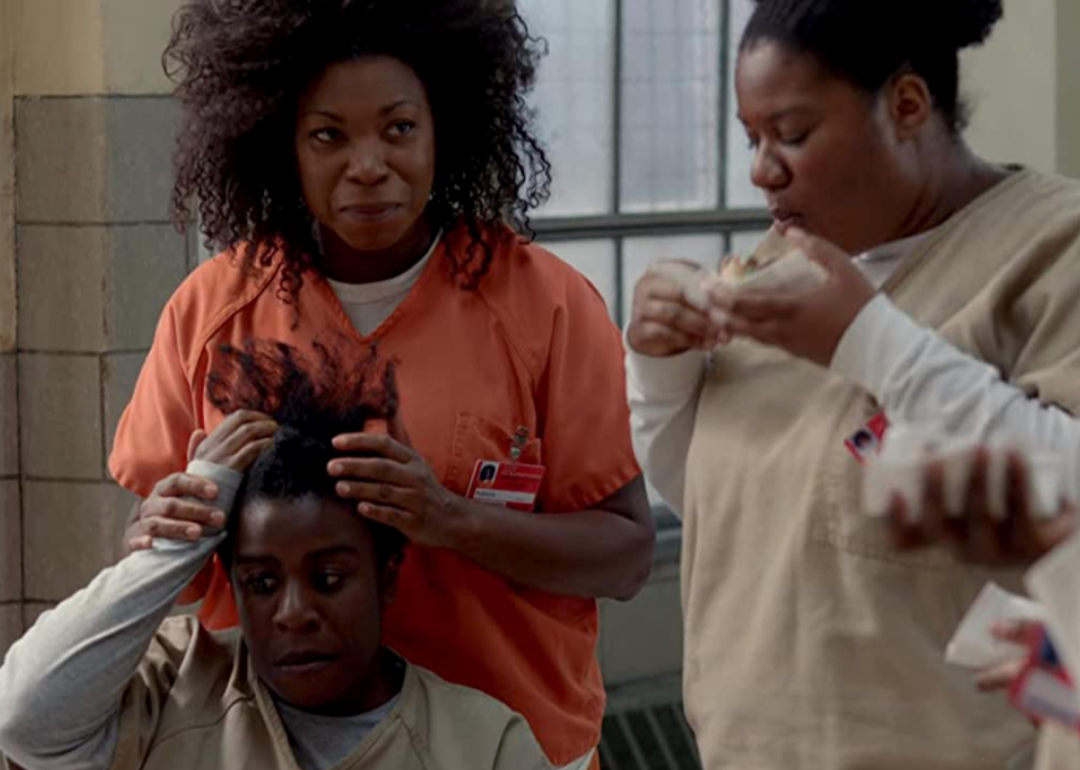 Netflix
'Orange is the New Black' (2013-2019)
"Orange is the New Black" was critically lauded and marked a new direction for Netflix original shows, with captivating, emotional performances and witty, dramatic writing. In the episode "Thirsty Bird," Schilling's character Piper is making the decision of whether to lie on the stand to protect herself and her ex-girlfriend from a dangerous crime boss they were once affiliated with, or tell the truth and potentially face less time.
You may also like: Can you answer these real 'Jeopardy!' clues about TV shows?
---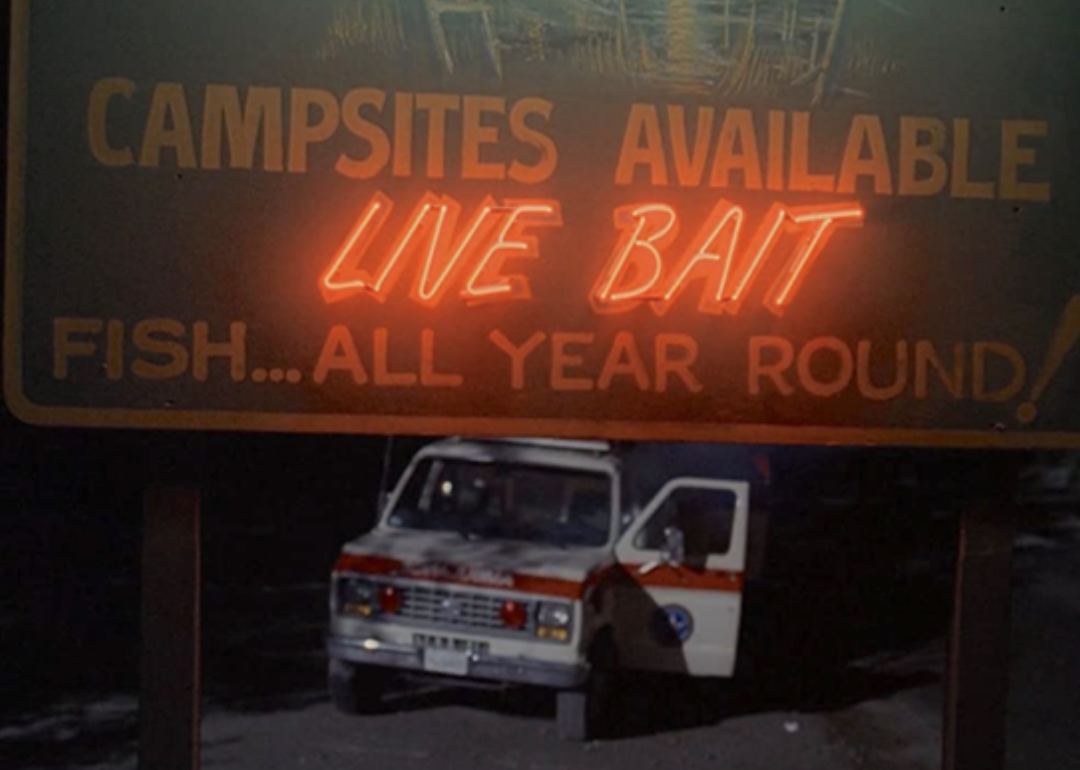 20th Century Fox Television
Scene #6
This science fiction series is famous for its "monster of the week" episodes. An ambulance sits abandoned, connected to a sinister string of murders that involve strange bite marks and the sewage system.
---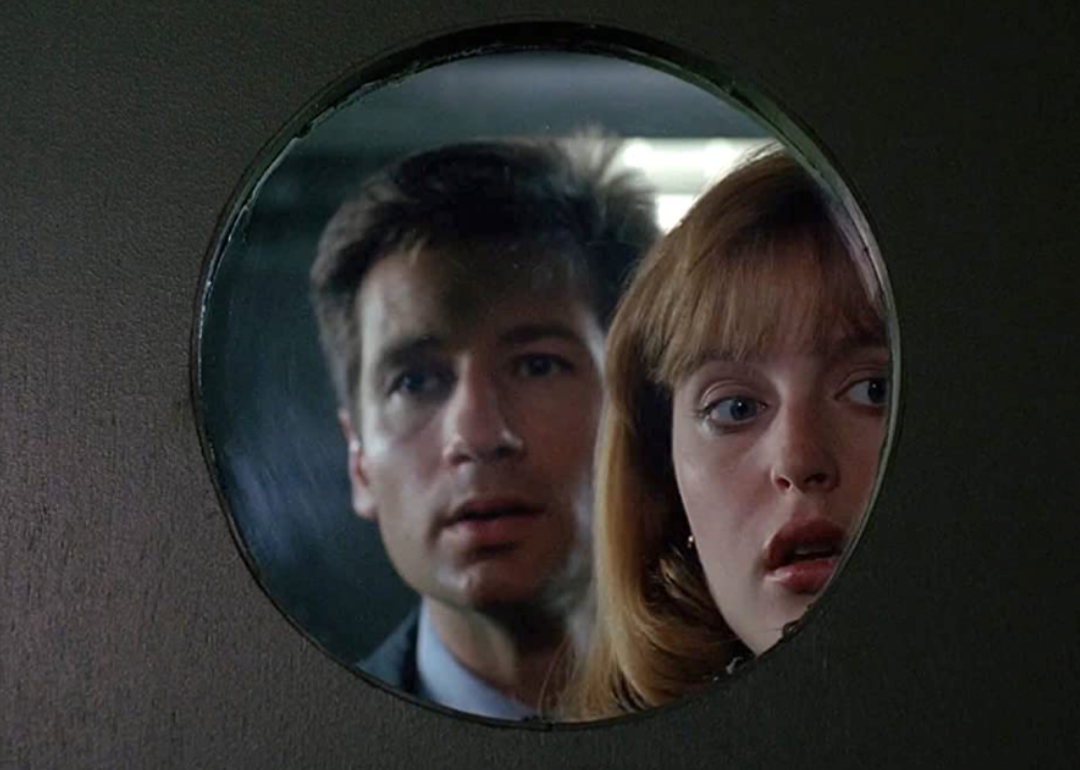 20th Century Fox Television
'The X-Files' (1993-2018)
"The Host" is a traditional "X-Files" monster episode, in which "The Flukeman" is a parasitic creature searching for its next human host by utilizing the underground sewage system. It is eventually revealed by doctor and special agent Dana Scully (played by Gillian Anderson), that the creatures are the result of Chernobyl's radiation mutating humans into spontaneously regenerating flatworm-like humanoids.
---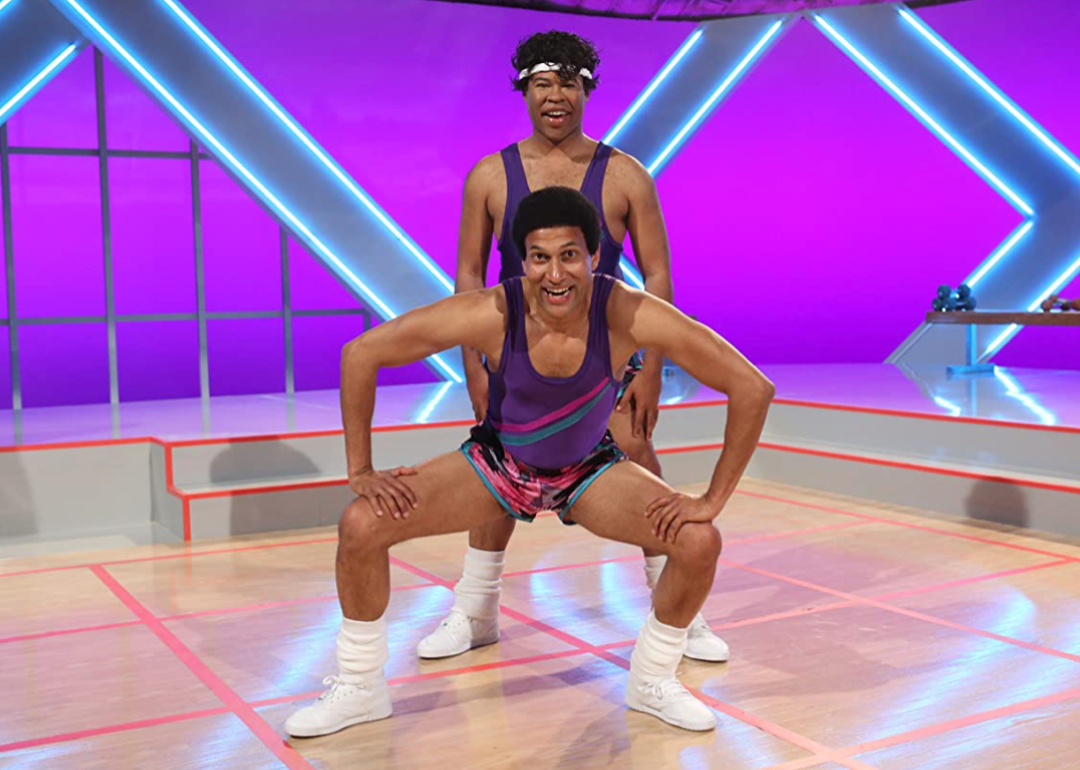 Comedy Central
Scene #7
This comedic duo got their start on Mad TV before inking a deal with Comedy Central. Their sketch comedy show had the pair parodying famous films, imitating celebrities, and exhibiting the anxieties and nuances of day-to-day life or fantasy, all with hilarious results.
---

Comedy Central
'Key and Peele' (2012-2015)
We only got three seasons of "Key and Peele," but the show remains incredibly popular due to its social commentary and ensuing hilarity. Both members of this hilarious duo lean heavily into character, creating short but memorable sketches that will be quoted and beloved for many years to come. In this sketch, an aerobics dancer experiences a meltdown and attacks his co-dancer on live television, after suspecting him of targeting his family as a result of a vendetta against him.
---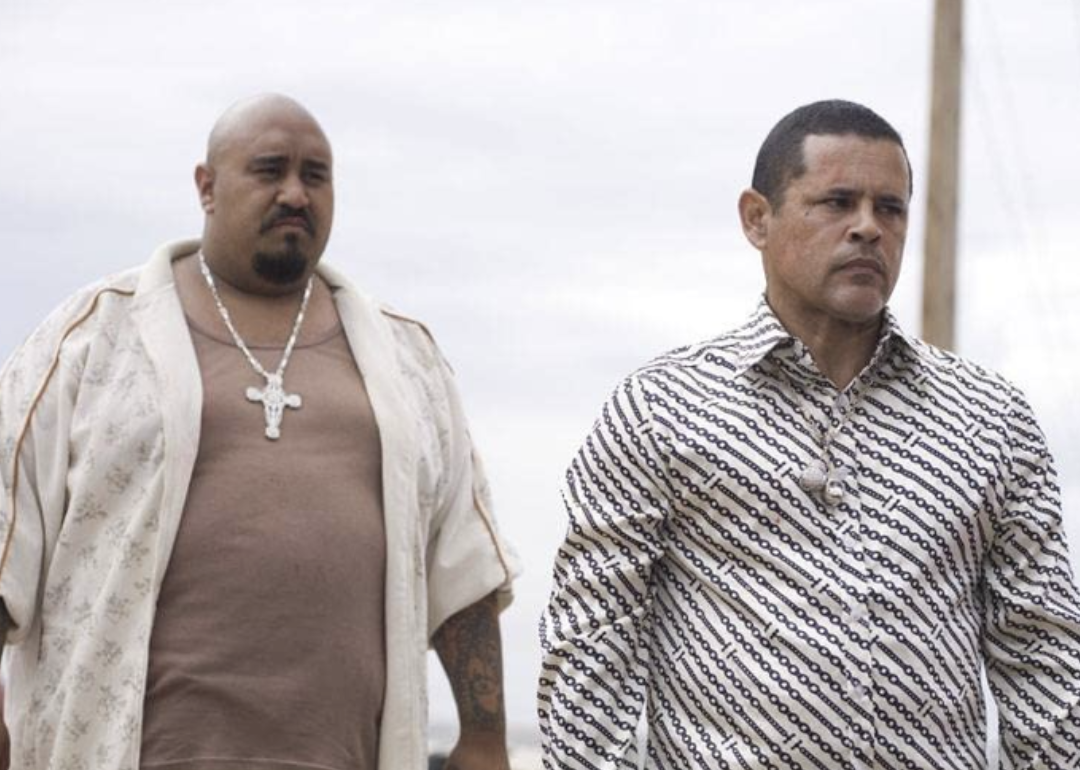 AMC
Scene #8
The first season's main villain played by Raymond Cruz had an unforgettable role as an unpredictable and dangerous drug kingpin in this wildly popular American crime drama. Set in Albuquerque, New Mexico, the series ran for five seasons and followed the protagonist's descent into a drug empire.
You may also like: 100 best sitcoms of all time
---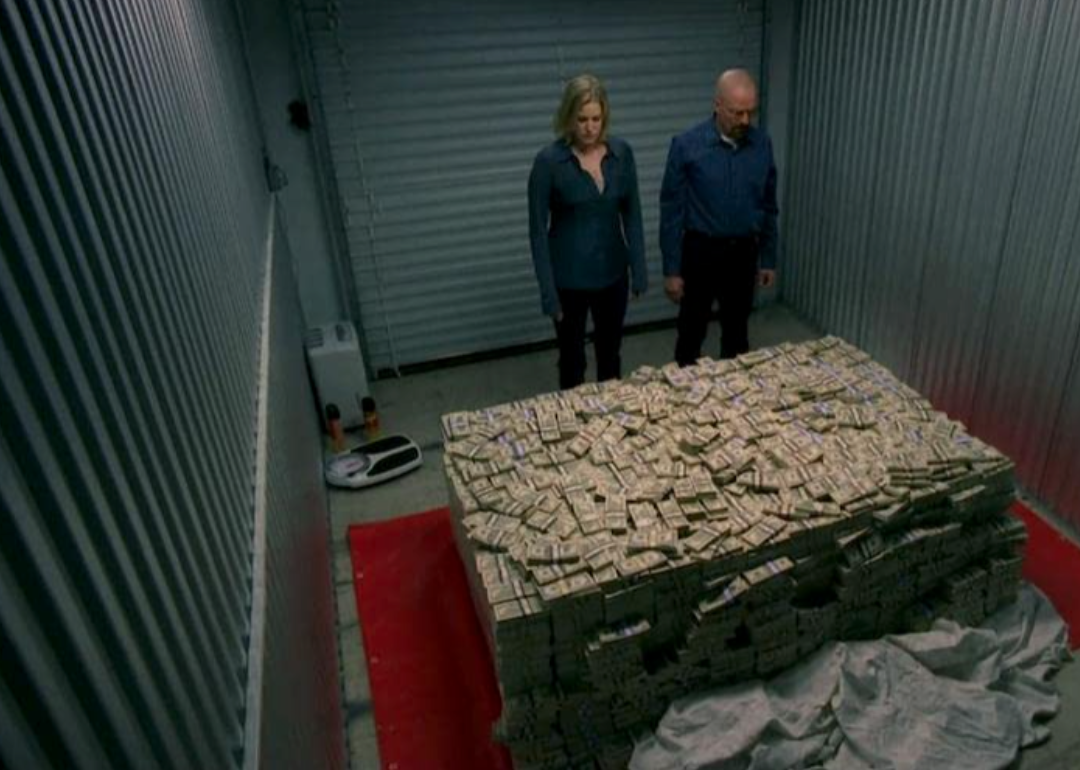 AMC
'Breaking Bad' (2008-2013)
The violent and gritty drama "Breaking Bad" boasted excellent writing and terrifying villains like Tuco Salamanca. It also reinvigorated Bryan Cranston's career with his portrayal of Walter White, and was a complete 180 from the comedic work he'd done on "Malcolm in the Middle" and "Seinfeld." The show propelled Aaron Paul's career with his Emmy-winning performance as Jesse Pinkman.
---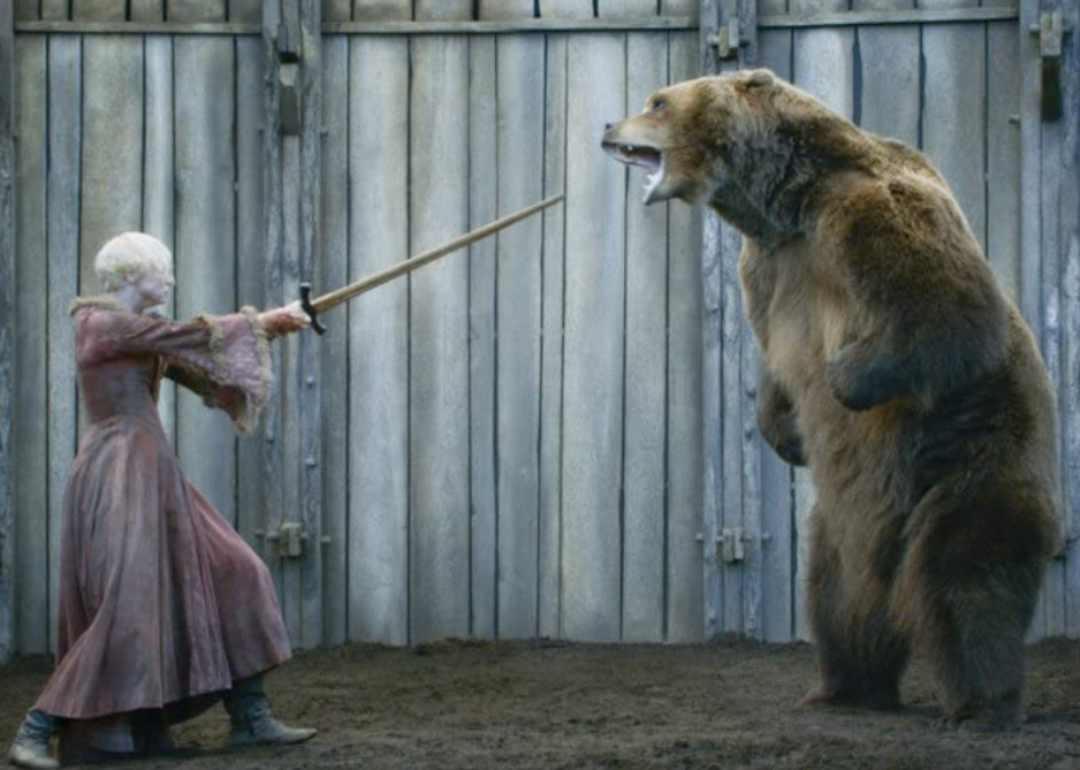 HBO
Scene #9
This fantasy show—which received equal amounts of high praise and brutal criticisms—was often broiled in controversy around the gratuitous gore and sex shown throughout. Even die-hard fans, however, could not defend the butchered final season. Gwendoline Christie's character is forced by her captors into fighting off a wild beast.
---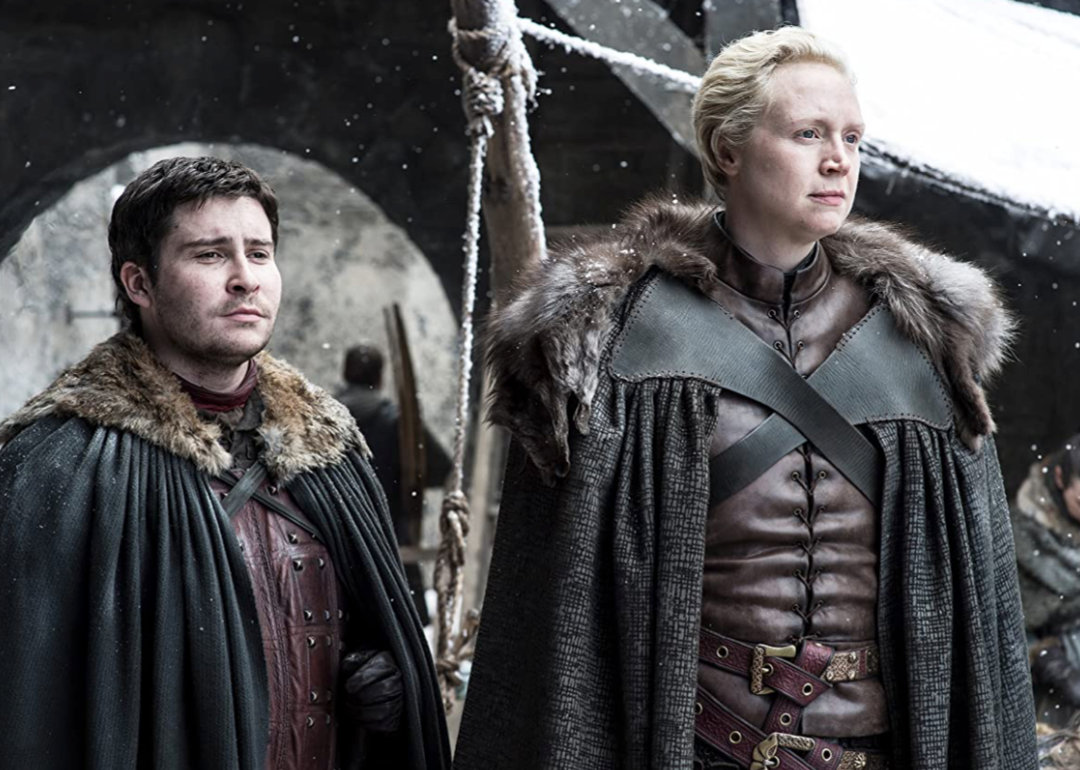 HBO
'Game of Thrones' (2011-2019)
Brienne of Tarth is forced into fighting a grizzly bear by her kidnappers. The wooden sword and dress make this scene particularly demeaning, as Brienne is rarely seen without a coat of armor and a sword at her side. The acclaimed show based on George R.R. Martin's still incomplete fantasy book series, "Game of Thrones" shocked and awed viewers upon its premiere at HBO with plenty of sex, violence, and political upheaval.
---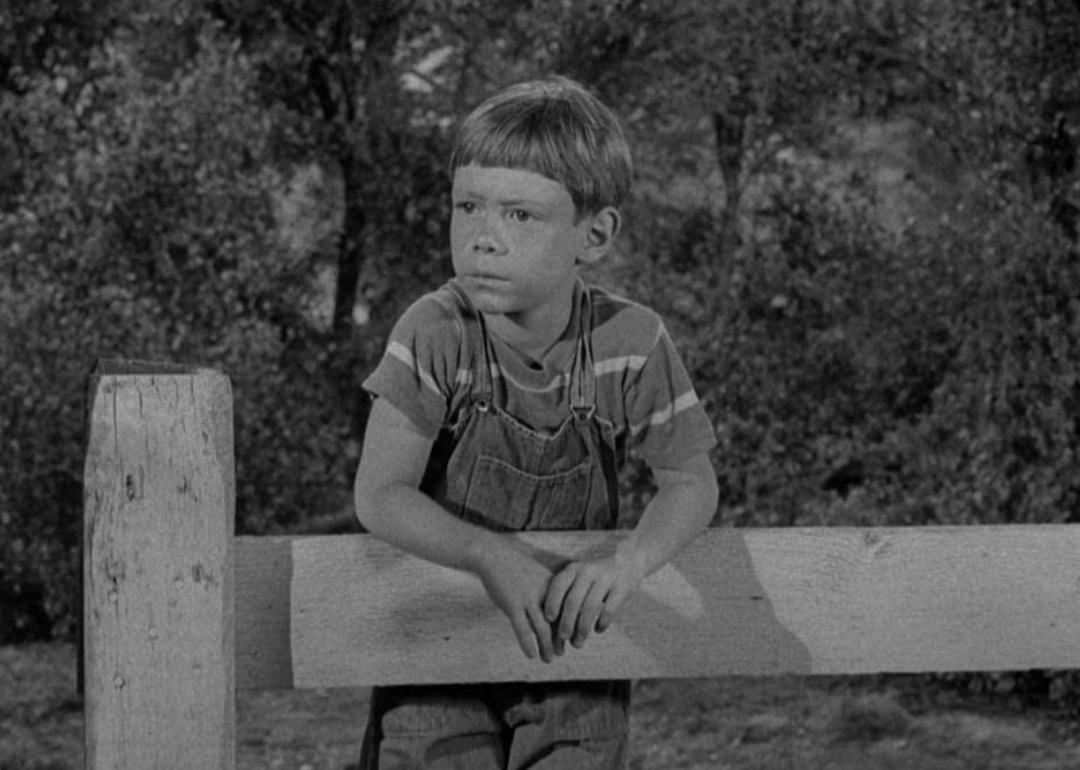 Cayuga Productions
Scene #10
This anthology series creeps deep into the psyche and paranoia of humans, and often branches into the paranormal. In this famous episode, a boy terrorizes a town with his sinister powers.
---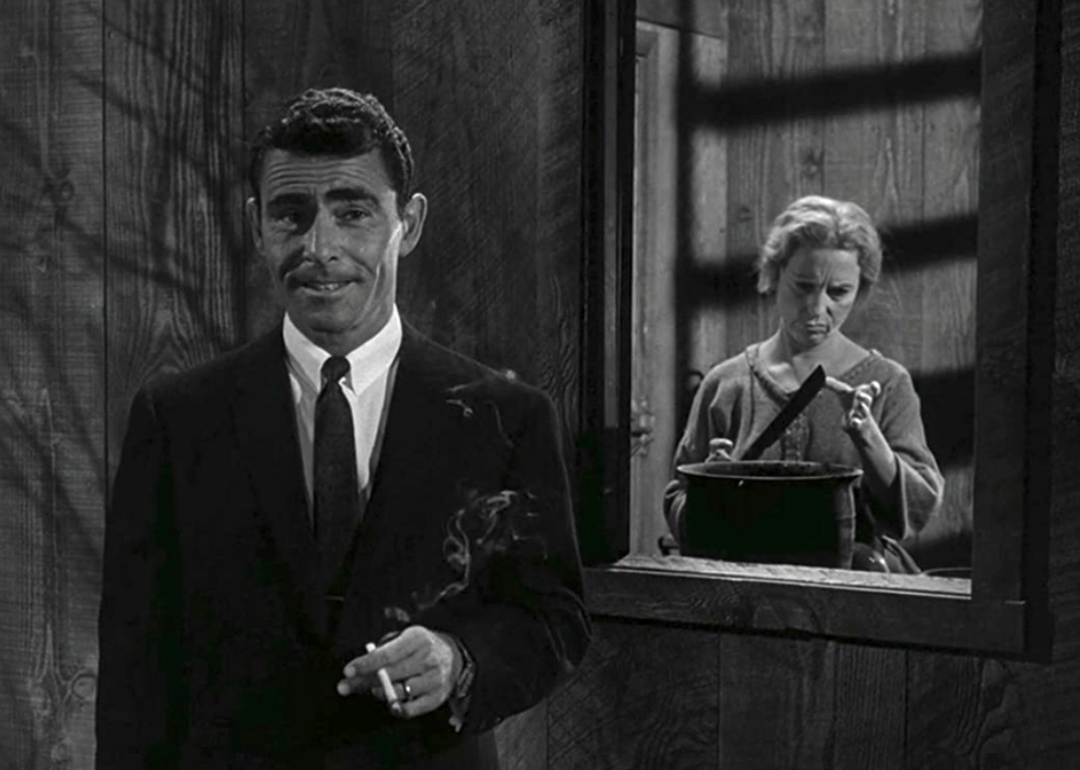 Cayuga Productions
'The Twilight Zone' (1959-1964)
The episode "It's a Good Life", revolves around a boy who has entrapped a town into obeying his every whim, due to a combination of his godlike powers and infantile nature. "The Twilight Zone," hosted and largely written by Rod Serling, broke barriers with powerful storytelling in each episode that induces fear and anxiety in viewers even to this day.
You may also like: 50 best sci-fi shows of all time
---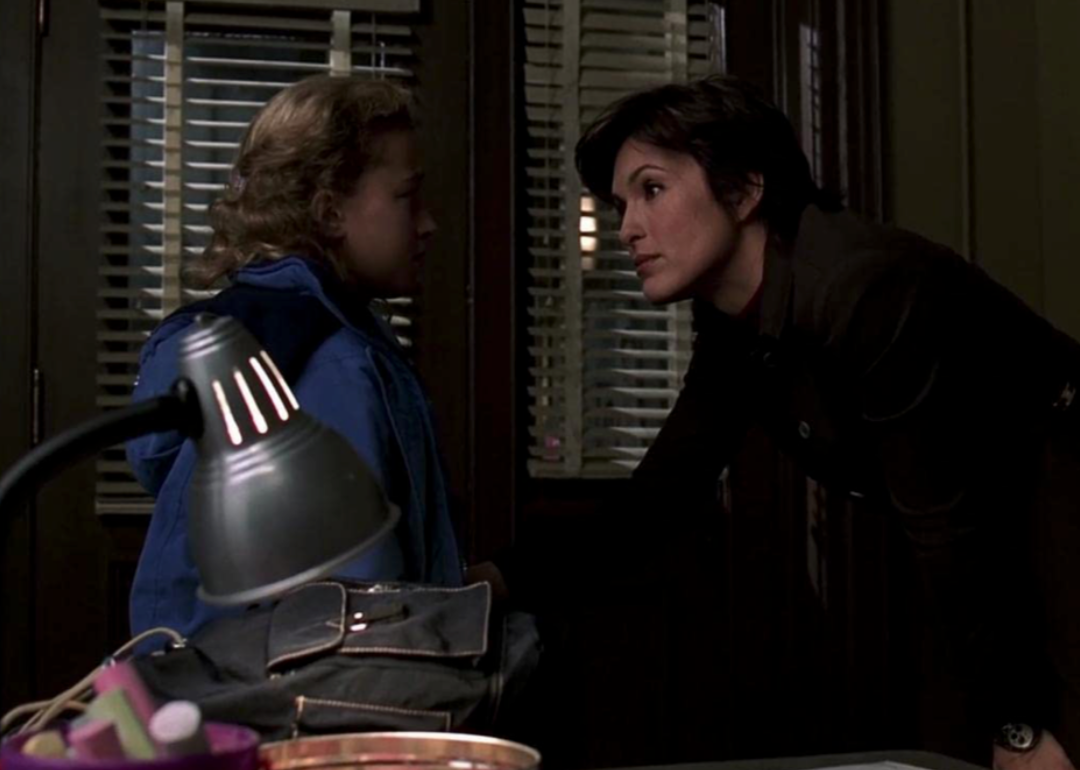 NBC Universal
Scene #11
In this long-running series, Mariska Hargitay's character plays a concerned detective worried for a neglected child's well-being, played by a young Hayden Panettiere. The show is known for tackling tough subject matters and is often based on true crime cases.
---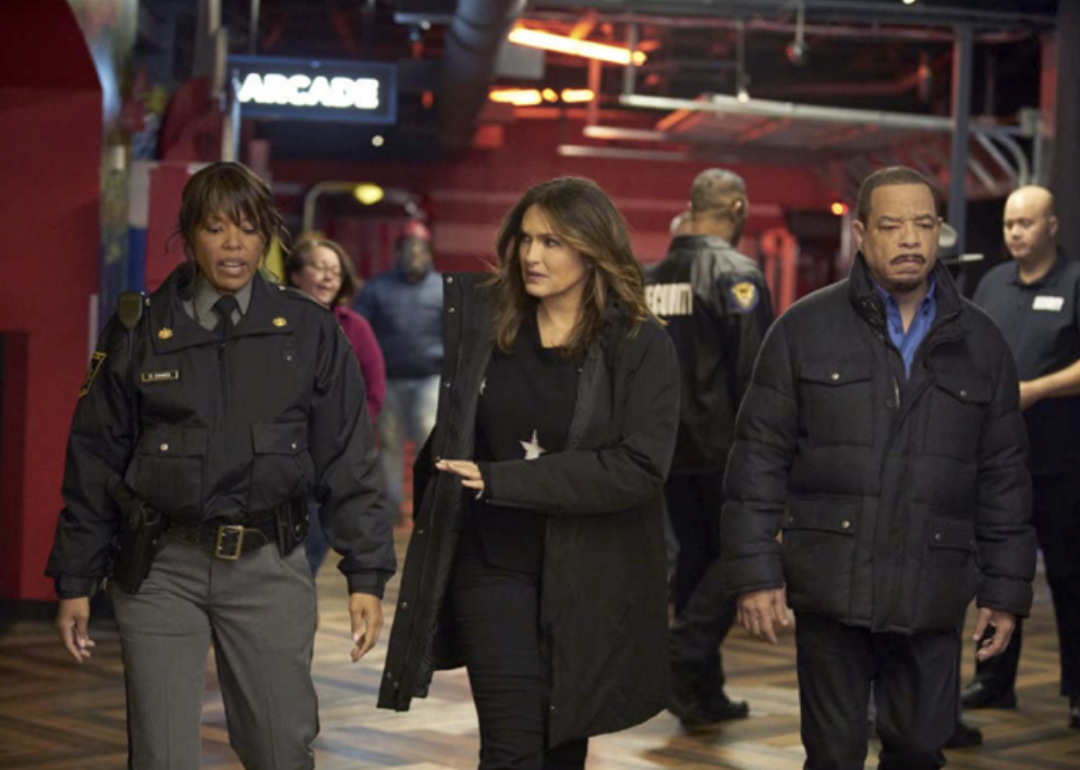 NBC Universal
'Law and Order: Special Victims Unit' (1999-present)
Mariska Hargitay plays tough but empathetic SVU detective Olivia Benson, whose commitment to her work can get her into trouble as seen in many episodes of this "Law and Order" spinoff. The show has brought attention over the years to sexual assault and the often stark reality of the court system's negligence in protecting victims of these crimes.
---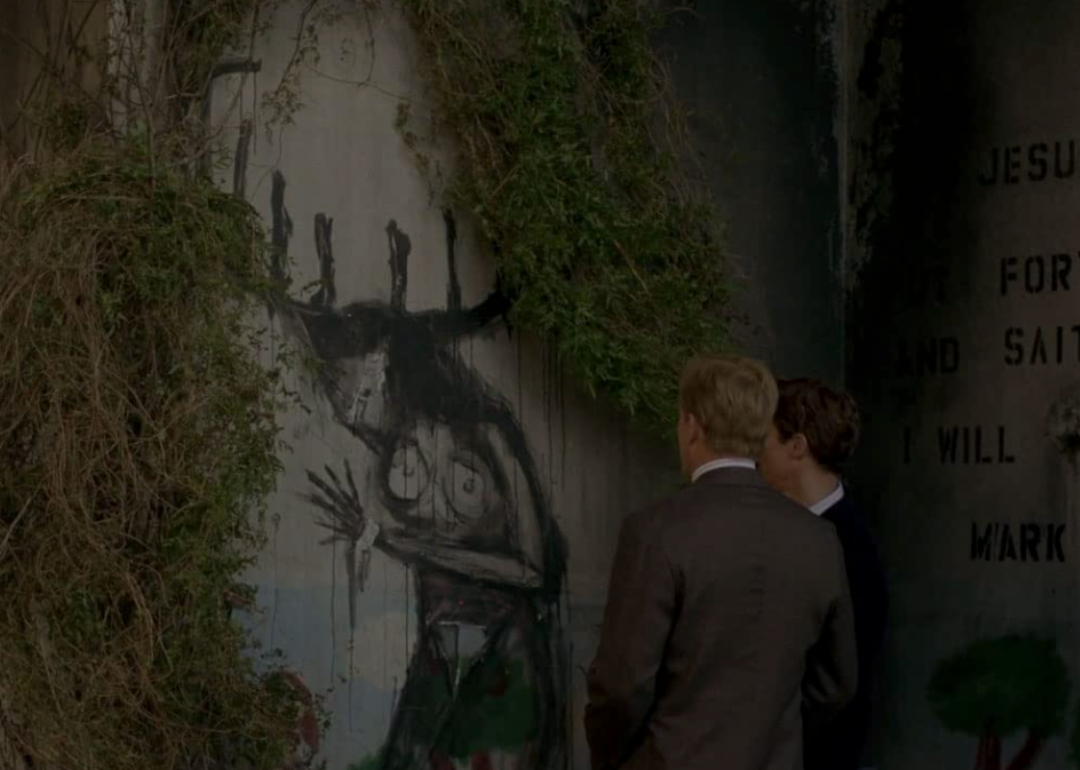 HBO
Scene #12
Many viewers feel that the first season of this show was by far the strongest out of its three seasons. Partnered detectives deal with a string of occult killings and attacks while also battling their own personal demons in south Louisiana.
---

HBO
'True Detective' (2014-present)
The detectives played by Woody Harrelson and Matthew McConaughey find mysterious drawings in an abandoned church that eerily match the first crime scene visited together in "True Detective." The actors give drastically different but equally captivating performances as detectives who are prisoners to their chosen vices. Despite their differences, the men eventually set their egos aside to find a truth that was under their noses the whole time.
---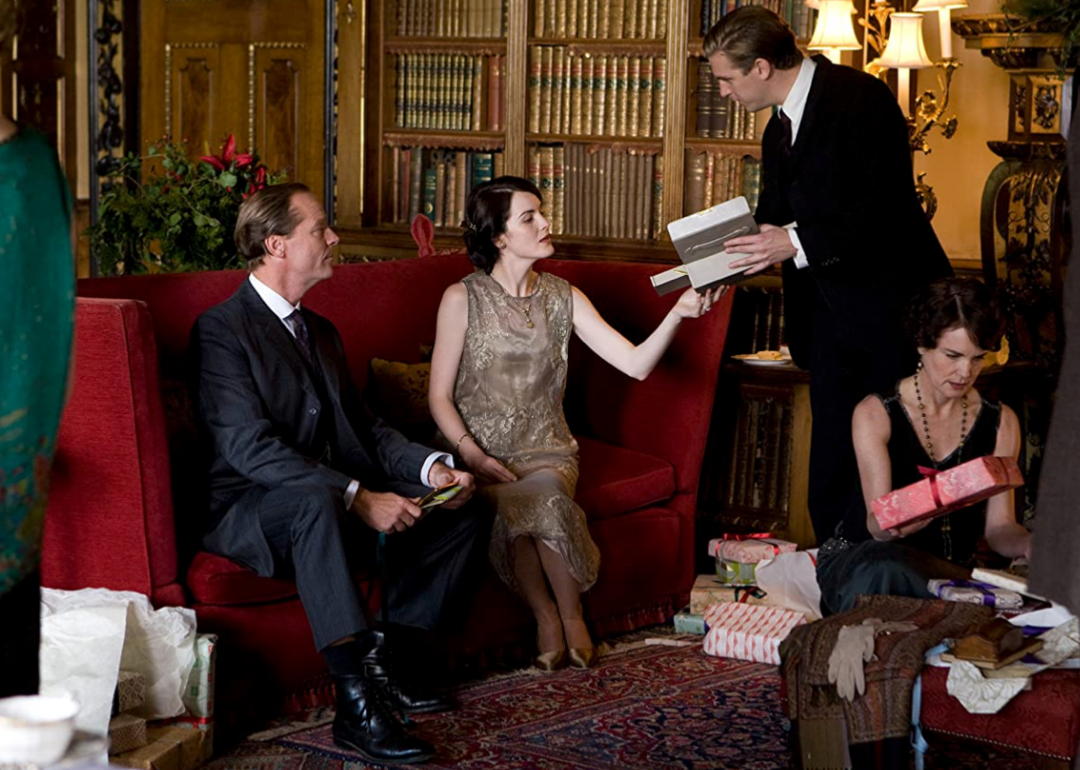 Carnival Film & Television
Scene #13
The lives of a wealthy family in England and the help that keep their large estate running in the early 1900s mesmerized viewers with stunning cinematography, costume design, and vivid performances.
You may also like: Best single-season TV shows
---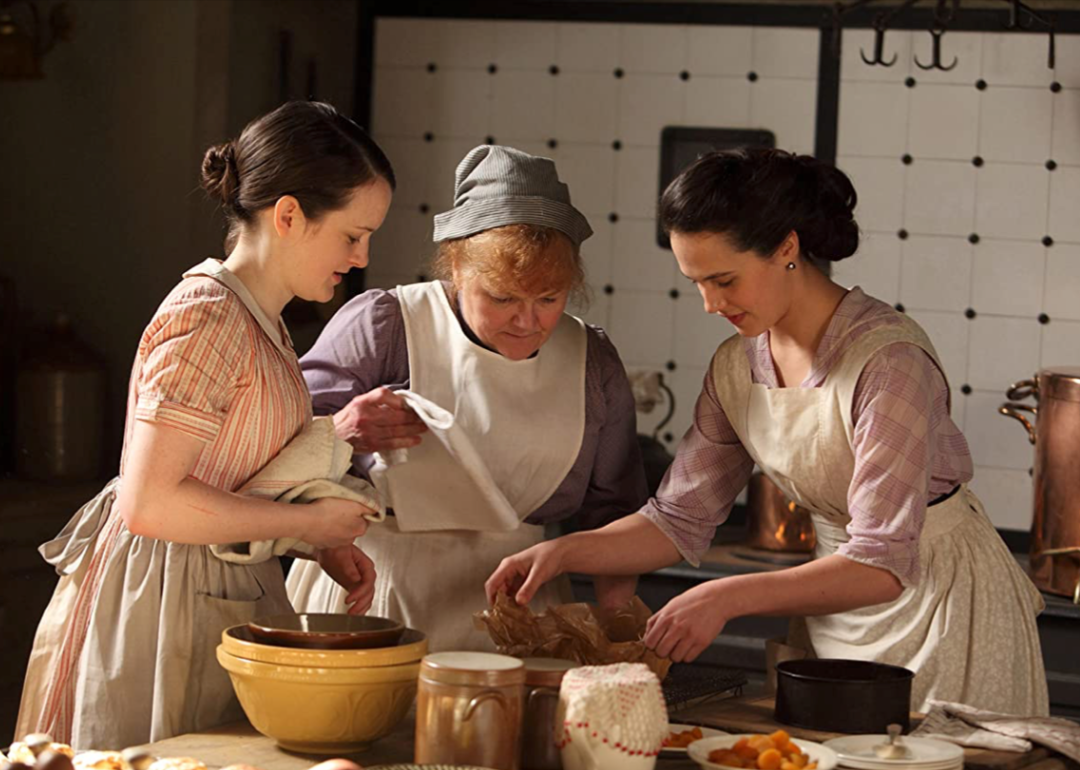 PBS
'Downton Abbey' (2010-2015)
The politics and relationships between an aristocratic family and their hired help entranced viewers with nuanced views on class relations, and the series certainly dished out plenty of scandals to keep "Downton Abbey" viewers on the edge of their seats. It's an epic saga of family, chosen family, love, and death wrapped up in a picturesque, Yorkshire-landscaped bow.
---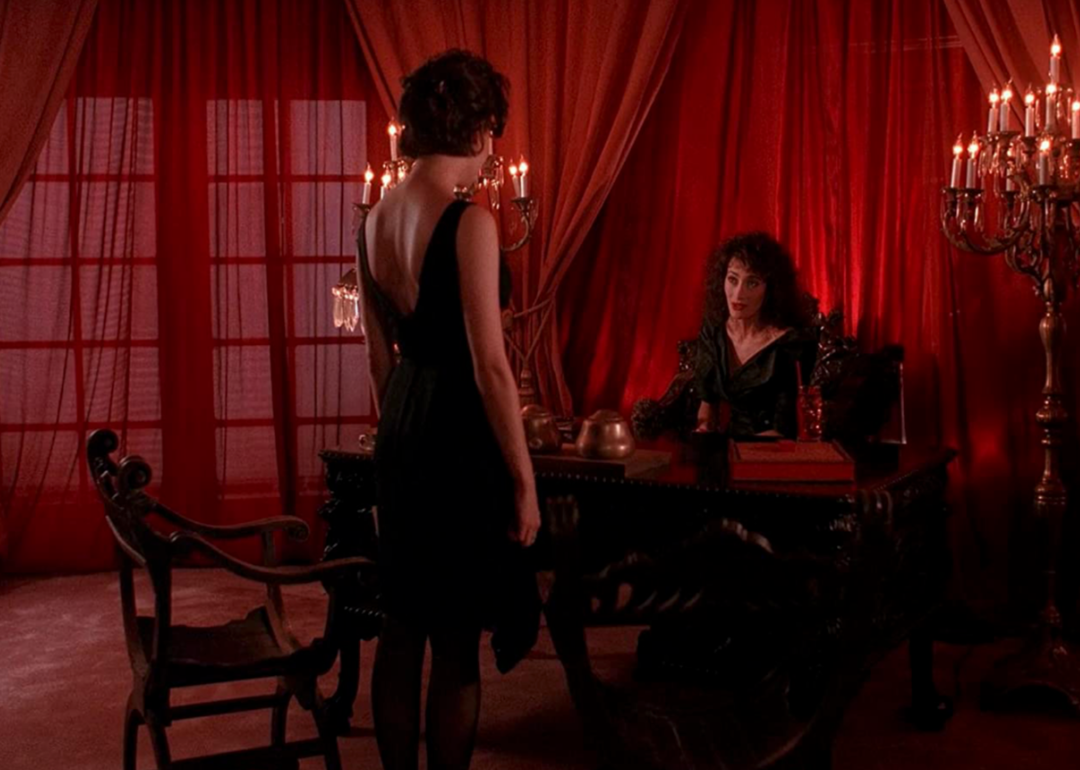 Lynch/Frost Productions
Scene #14
The red tones in this still remain a theme throughout this mysterious series, which takes place in a small town in Washington. Sherilyn Fenn's character makes a deal as she begins to pull back the veil of the town and her father's secrets.
---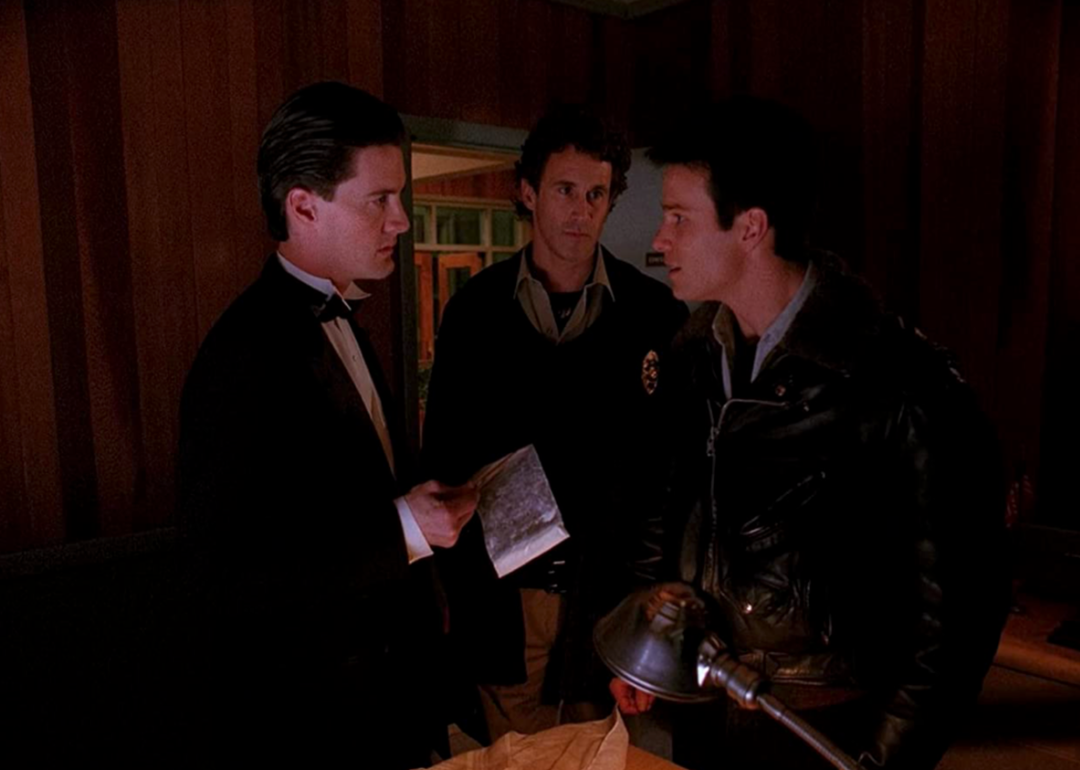 Lynch/Frost Productions
'Twin Peaks' (1990-1991)
Audrey Horn (Fenn) infiltrates One Eyed Jacks, a casino and brothel co-owned by her father and uncle in "Twin Peaks." Director David Lynch's cult series enlists Kyle MacLachlan as Special Agent Dale Cooper, to unravel the strange happenings after the mysterious death of high school beauty queen Laura Palmer.
---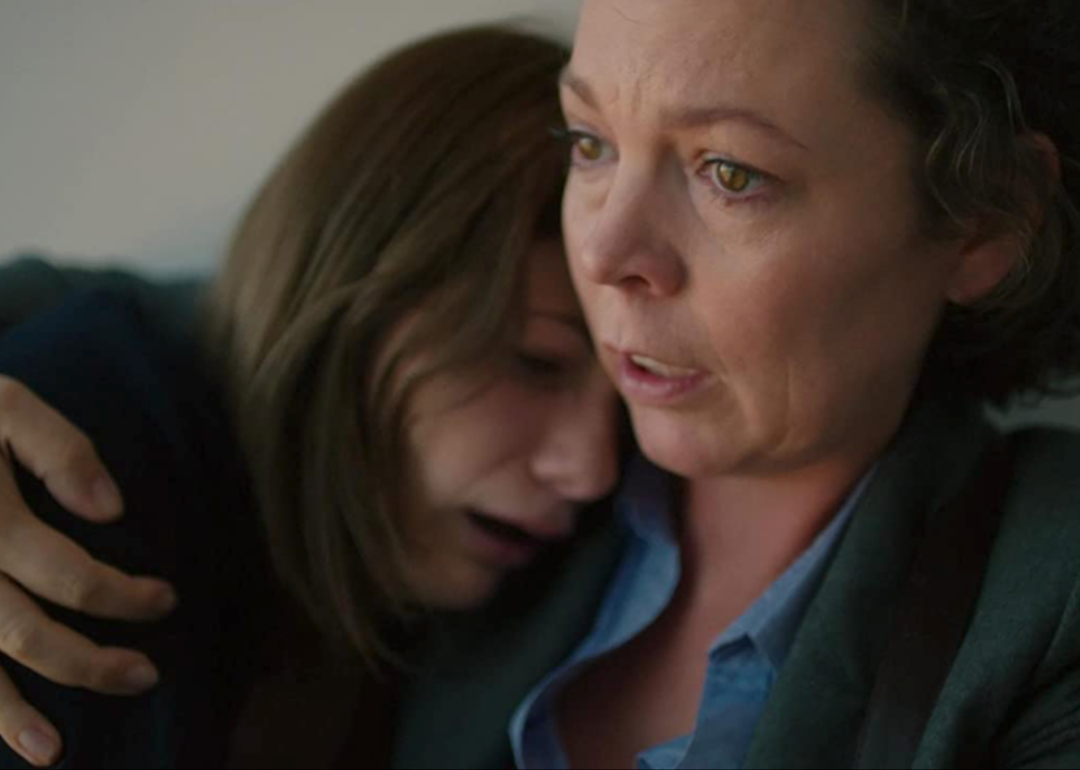 Kudos Film and Television
Scene #15
Nobody was above suspicion after the murder of an 11-year-old boy in a small town on the Dorset coast of England. Olivia Colman, pictured, holds the mother of the deceased boy as she struggles to close the case that has devastated the close-knit town.
---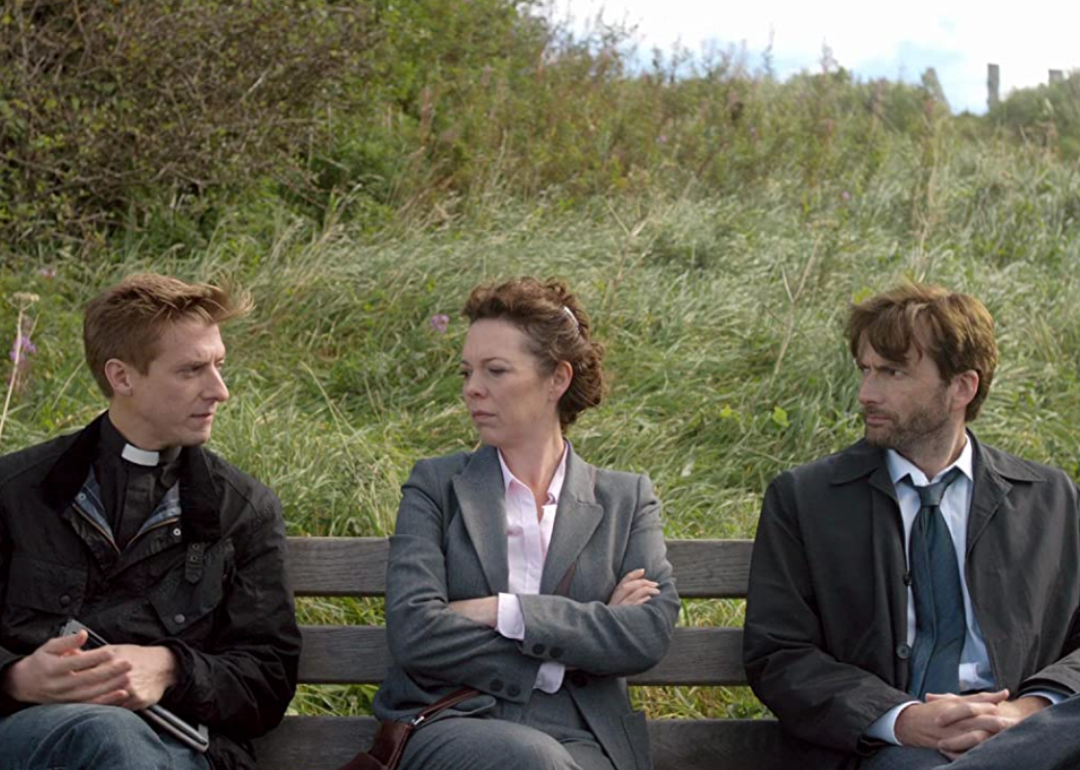 Kudos Film and Television
'Broadchurch' (2013-2017)
The boy's mother, played by an exceptional Jodie Whittaker, confronts her own shattered reality after the loss of her son. Olivia Colman and David Tennant star as D.S. Ellie Miller and D.I. Alec Hardy in "Broadchurch." Together they begin to unravel the murder of Danny Latimer and the secrets of the small coastal town. Their top-tier performances speak for themselves upon watching the series.
You may also like: 15 TV shows that got worse after losing a star
---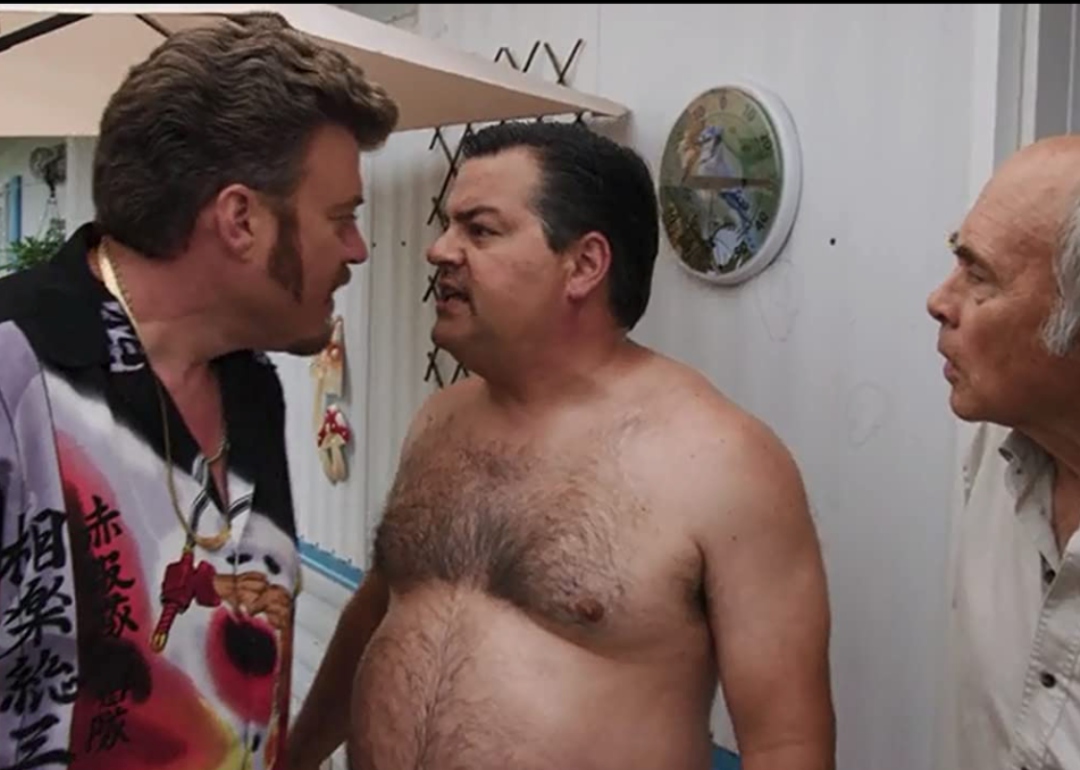 Foley Walkers Studio
Scene #16
A shirtless Patrick Roach faces off with actor Robb Wells, a common occurrence in their neighborhood. This beloved Canadian sitcom made its way to Netflix in 2014 after it initially ended in 2007, following three friends and their ridiculous get-rich-quick schemes—along with a smorgasbord of terrible decisions that affect everyone around them.
---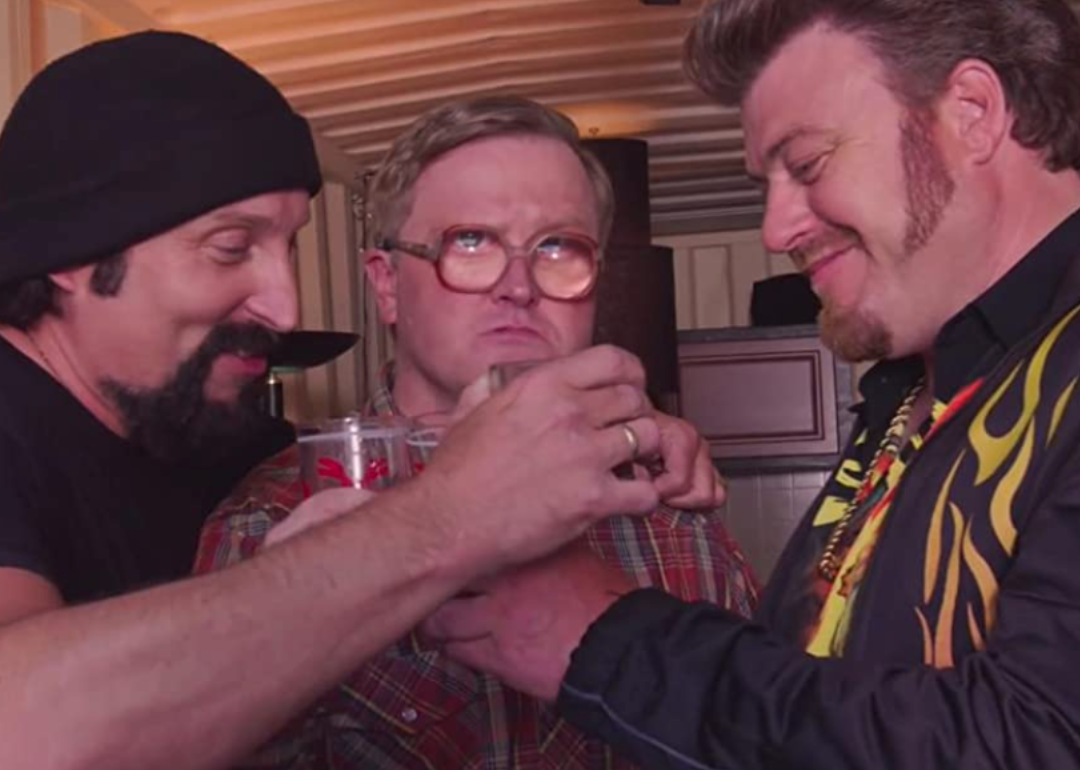 Foley Walkers Studio
'Trailer Park Boys' (2001-2018)
Shot in a mockumentary style, "Trailer Park Boys" has a hilarious cast of strange characters––troublemakers Julian, Ricky, and often reluctantly, Bubbles––who often get caught up in various high jinks. A disgruntled Randy (Roach), right-hand man to trailer park supervisor Jim Lahey (John Dunsworth), attempts to chew out Ricky (Wells).
---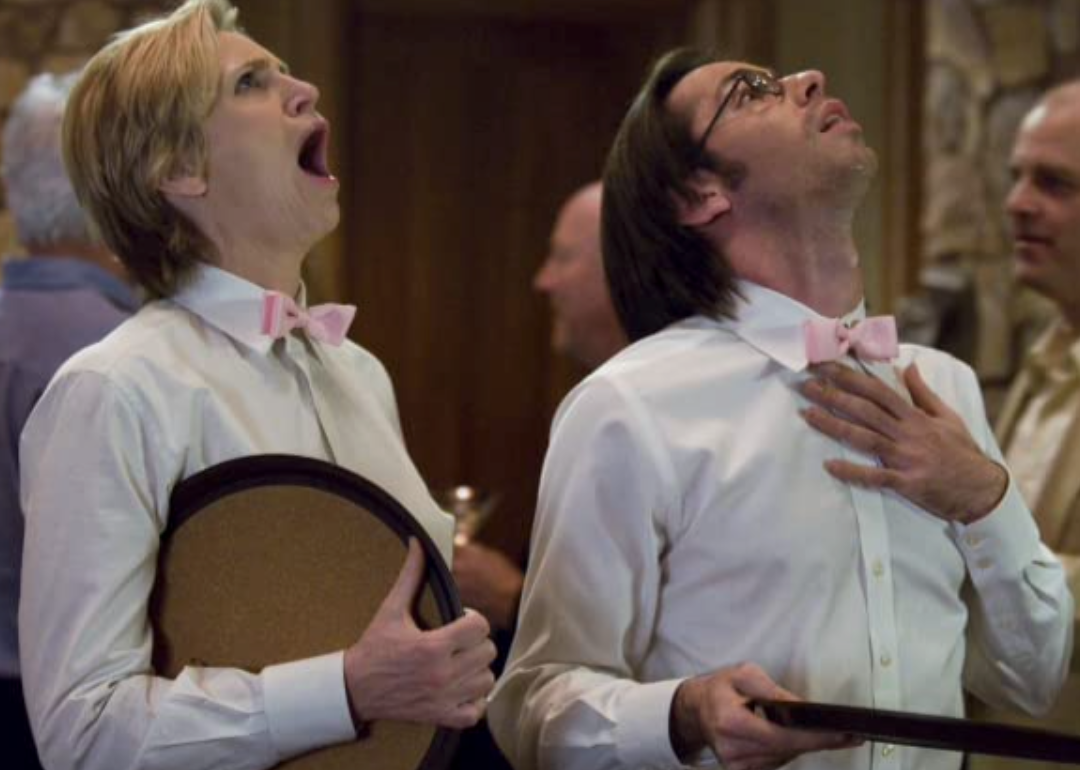 Slaverats
Scene #17
Jane Lynch shows shock and disgust as her perverted co-worker spies on female guests upstairs. This short-lived but recently revitalized sitcom follows a down-on-their-luck group of oddballs working for a catering company in Los Angeles. All of them have or had aspirations of breaking into the industry, and yet they are stuck carrying hors d'oeuvres.
---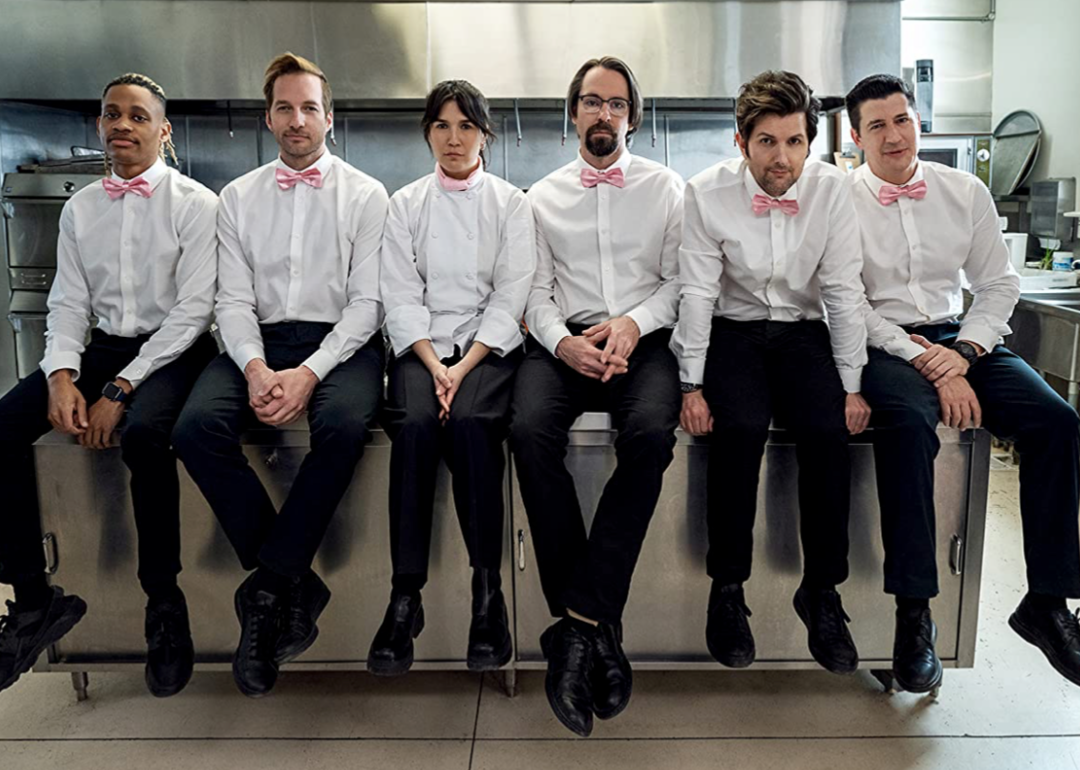 Slaverats
'Party Down' (2009-2023)
"Party Down" lasted for two seasons and was headed by Adam Scott as Henry Pollard, an out-of-work actor whose claim to fame is a beer commercial for which he is (unfortunately) still recognizable. The reprisal sees a return of most of the main cast, and fans are excited to laugh again at the tomfoolery of the out-of-touch group, with the first episode having aired on Feb. 24, 2023.
---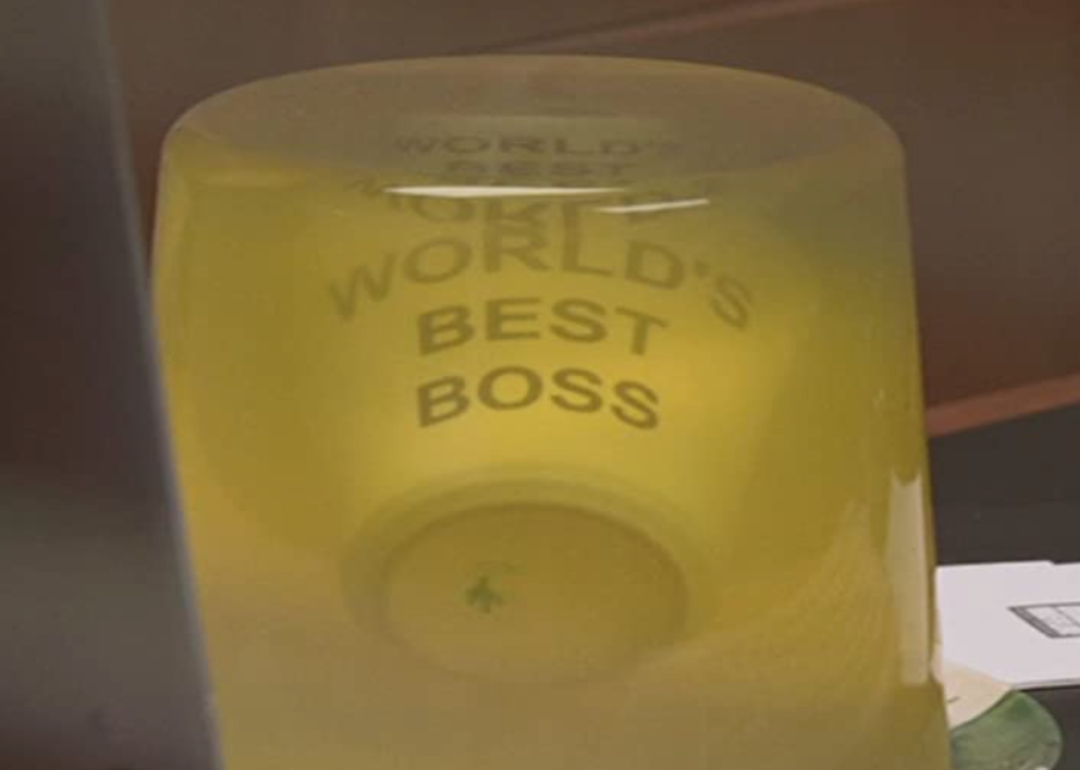 NBC Universal
Scene #18
A prank by a co-worker leads to an assortment of items ending up in jello. This classic sitcom was adapted from the British series of the same name and is shot in a mockumentary style.
You may also like: Fan campaigns that saved TV shows from cancellation
---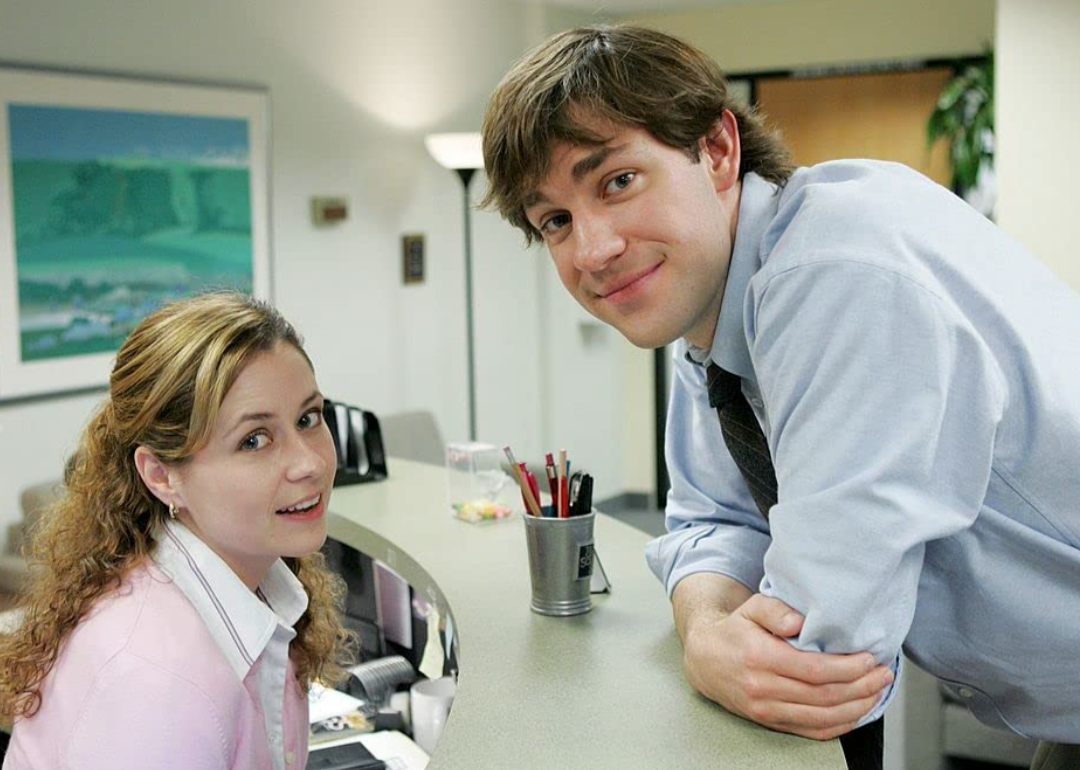 NBC Universal
'The Office' (2005-2013)
A prank executed by Jim (John Krasinski) involves encasing random office objects in gelatin, including Dwight's (Rainn Wilson) stapler. The enduring love viewers still have for "The Office" cannot be ignored, with 46 billion minutes of the show being streamed in 2018 alone. Despite the bland corporate setting, life is found in the relationships and bored scheming of the employees, introducing beloved characters like Jim and Pam (Jenna Fischer) carrying the main romantic storyline throughout the series.
---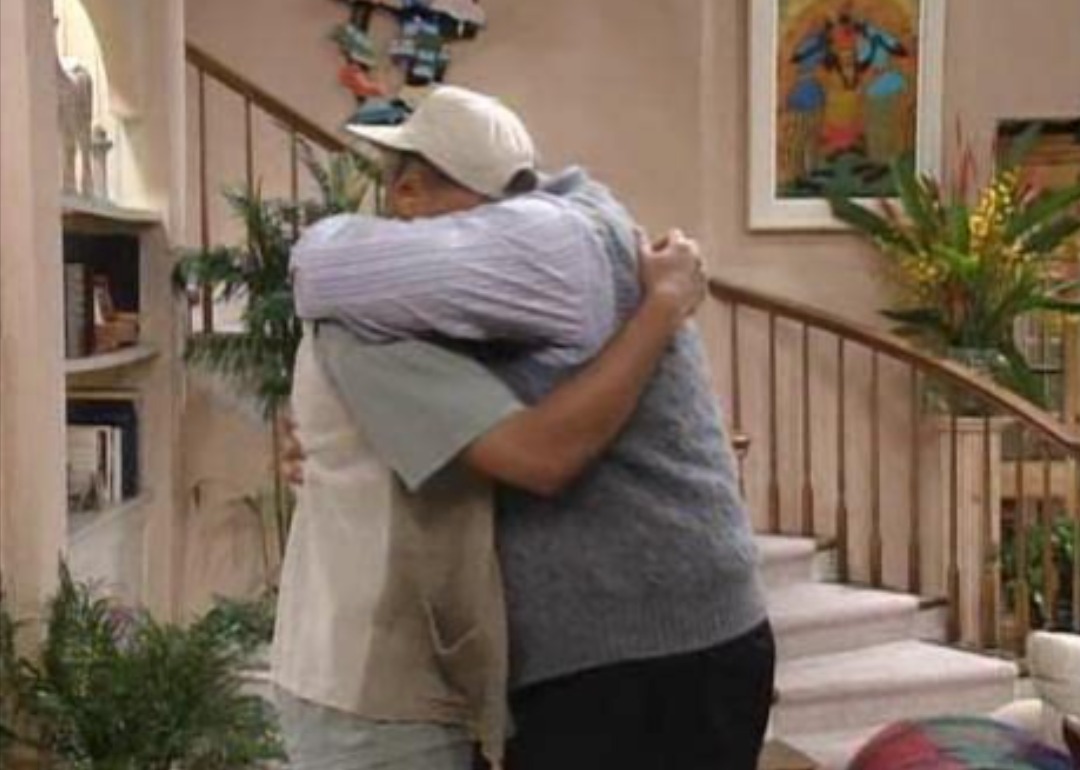 NBC Productions
Scene #19
Despite being a sitcom, this episode had viewers in tears. Abandoned again by a father who left him and his mother when he was a child, the teenage protagonist embraces his uncle.
---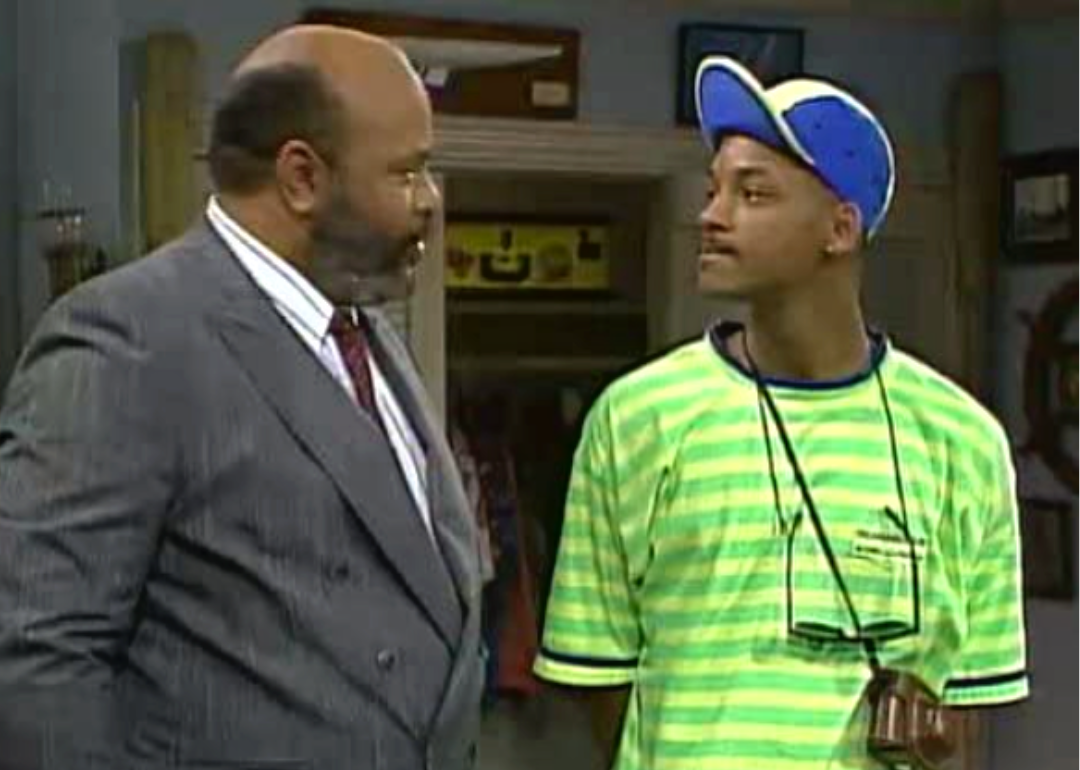 NBC Productions
'The Fresh Prince of Bel-Air' (1990-1996)
"Papa's Got a Brand New Excuse" was an exhibit of Will Smith's emotionally raw acting in "The Fresh Prince of Bel-Air." When his father ultimately ends up leaving him again, Will delivers a heartfelt speech of hope that he will one day be a good and present father, all while wondering why his father does not want to be in his life.
---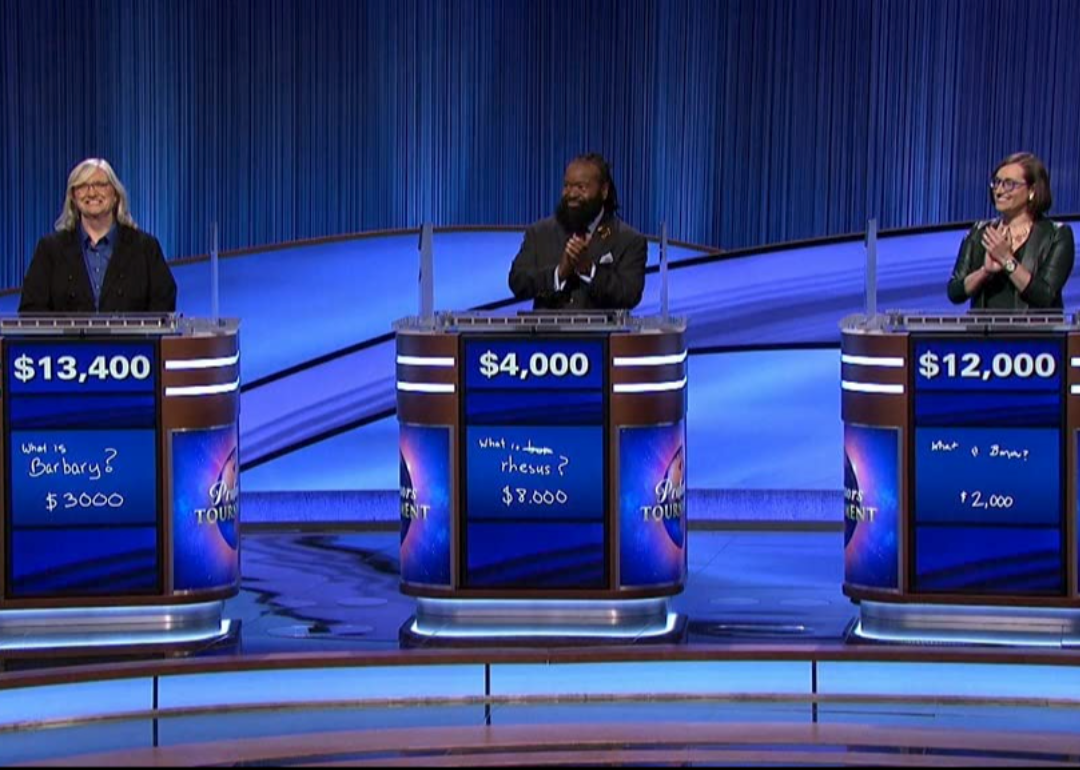 Columbia TriStar Television
Scene #20
This game show tests the knowledge of contestants with a wide range of categories. The late host had hosted the long-running show for an astonishing 36 seasons before his death in 2020.
---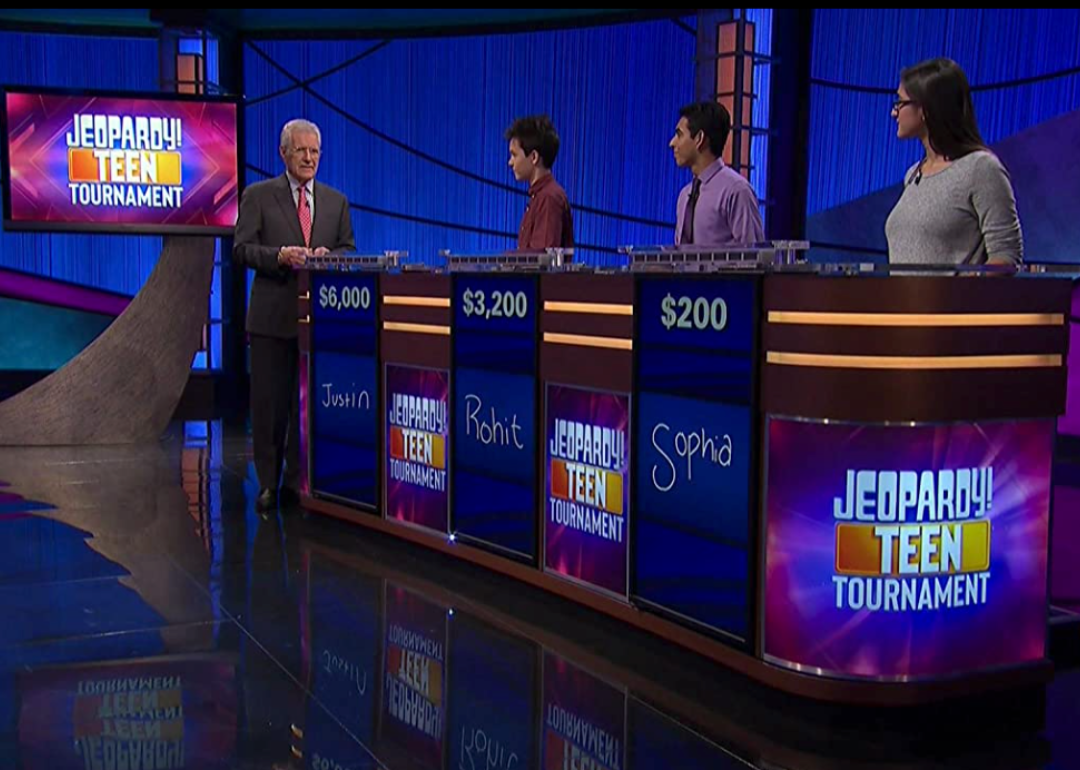 Columbia TriStar Television
'Jeopardy' (1984-present)
"Jeopardy" lives on with new hosts, but Alex Trebek is remembered as the true face of the game show, hosting it from 1984 to 2020. His witty quips and sometimes sarcastic comments offered a level of comedy to the knowledge-based game show.
You may also like: 100 worst TV shows of all time
---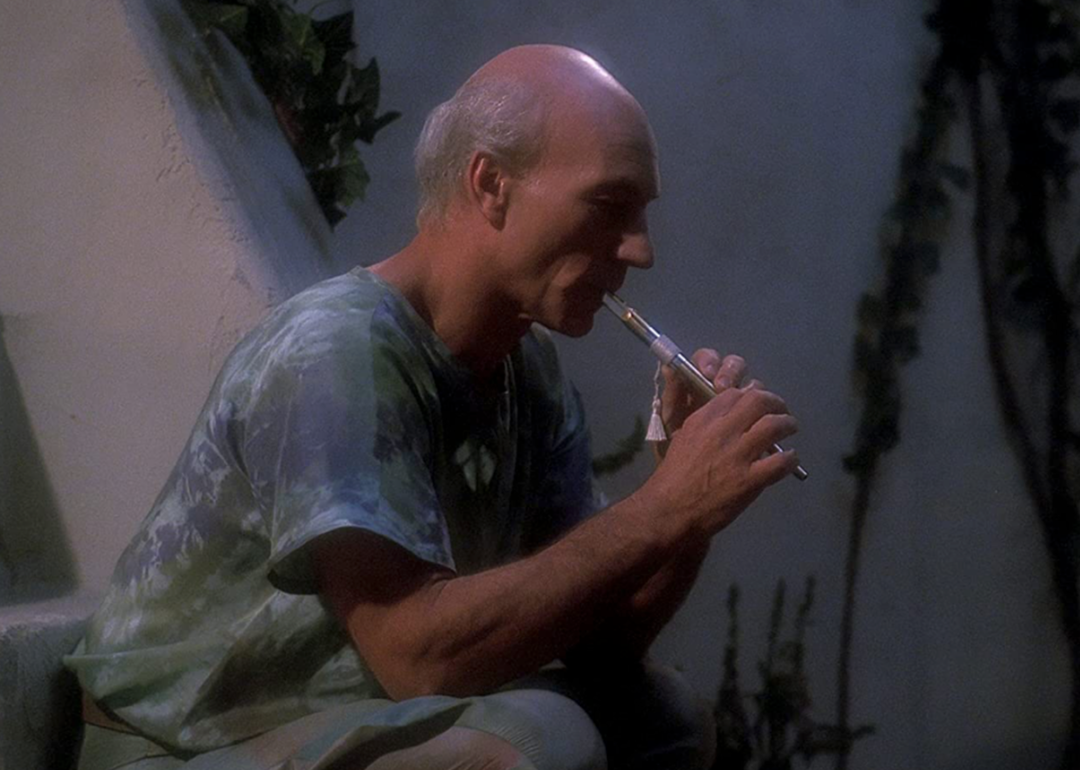 Paramount Television
Scene #21
This episode is considered one of the greatest of this show's seven seasons, following Patrick Stewart's character as he lives 40 years in another man's life after being hit by an alien probe that knocks him unconscious. Although he can remember his past life, he soon acclimates to a slower life on the planet Kataan.
---

Aaron Rapoport/Corbis // Getty Images
'Star Trek: The Next Generation' (1987-1994)
Captain Jean-Luc Picard (Stewart) lives a lifetime of sorrow in "The Inner Light," the penultimate episode of "Star Trek: The Next Generation" Season Five. He realizes that he has become the legacy of the planet Kataan, as they are forgotten to history apart from his memories from an alien probe, sent from the past before Kataan's demise. He experiences the loss of his beloved wife and cannot save Kataan from its fate as the unending drought makes living conditions impossible for the planet's inhabitants and the probe is launched as a last attempt at having the civilization's story known.
---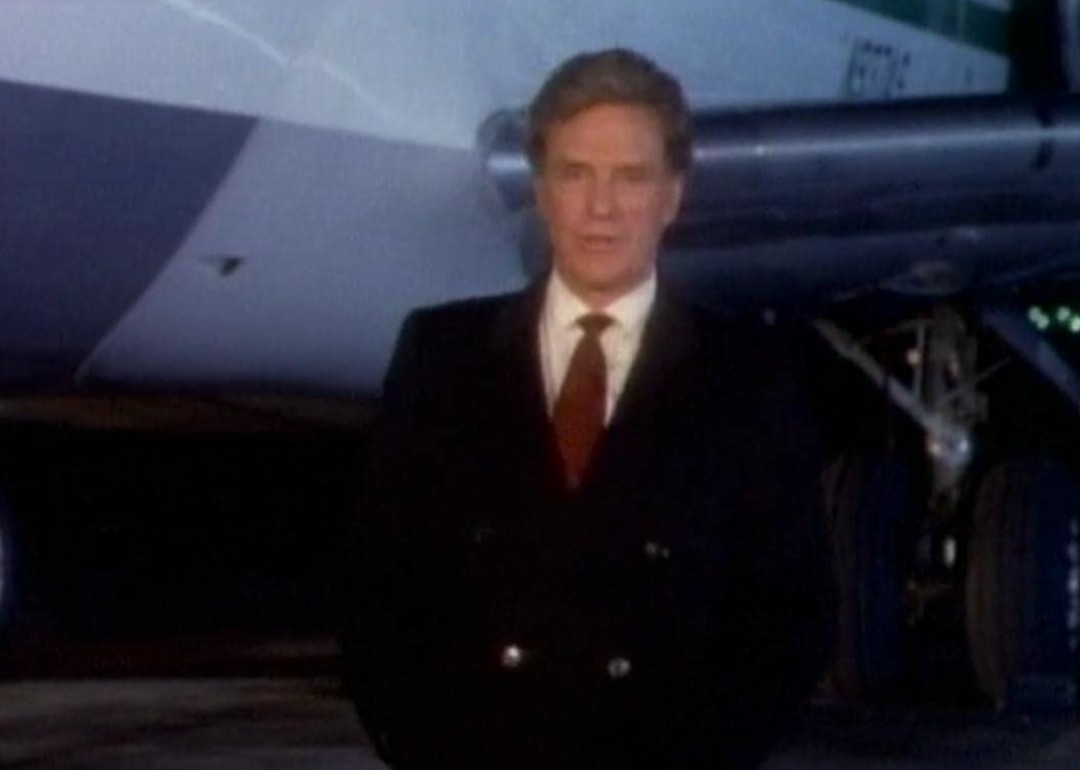 Lifetime Television
Scene #22
Hosted by Robert Stack from 1987 to 2002, this spooky series explored everything from true crime to alien abductions. The show asked for viewers' help in solving the strange cases exhibited.
---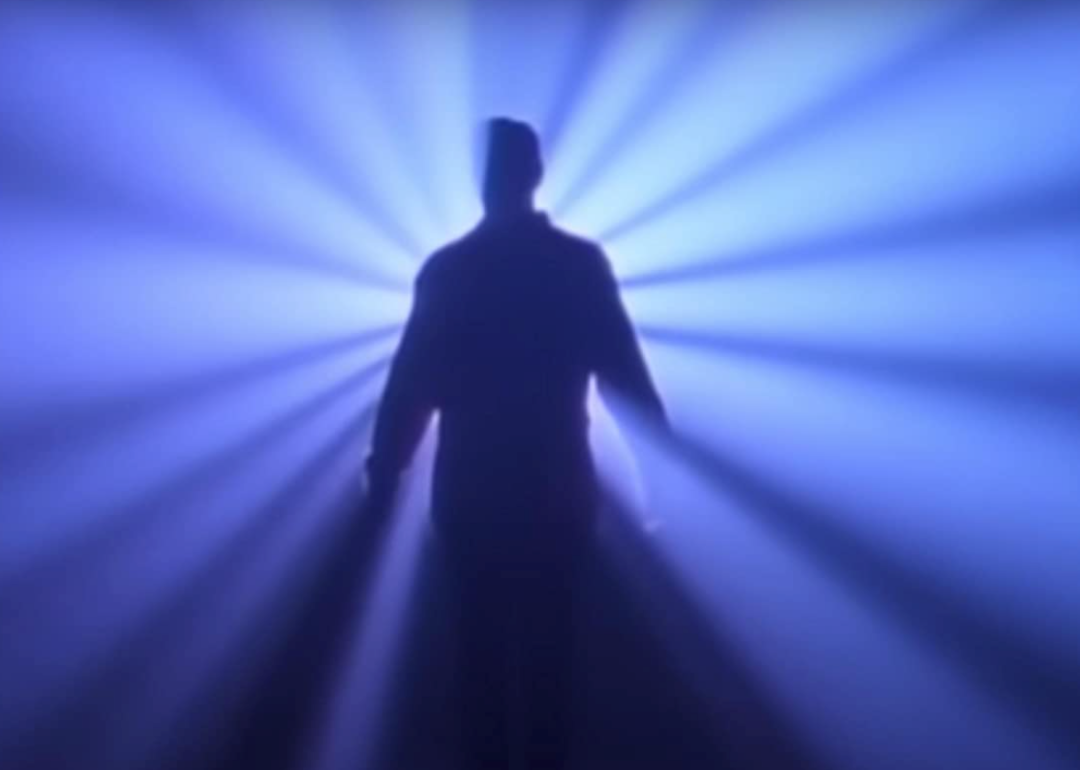 Lifetime Television
'Unsolved Mysteries' (1987-2010)
Fans of the show are familiar with Robert Stack's television-ready voice, and his urging to viewers at the beginning of the episode to help solve cases. "Unsolved Mysteries" boasts an impressive following and even got a reboot on Netflix in 2020. Viewer tips have actually lent a hand in solving some of the mysteries. The official site claims that more than 260 cases have been solved since the original episode's release.
---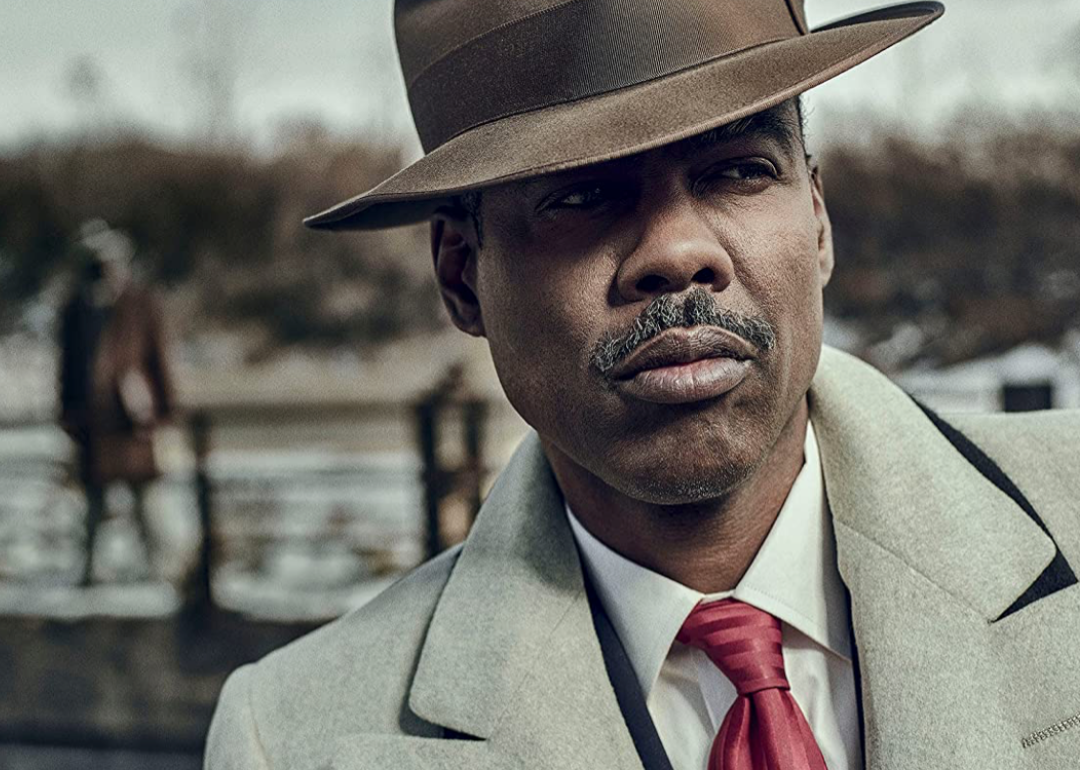 MGM Television
Scene #23
This season of the hit anthology show adapted from the Coen Brothers movie of the same name starred Chris Rock in an uncharacteristically serious role during its fourth season. Rock's character navigates the seedy underbelly of Kansas City while trying to keep his loved ones safe amidst a rivalry with another local crime family.
You may also like: 50 famous firsts from TV history
---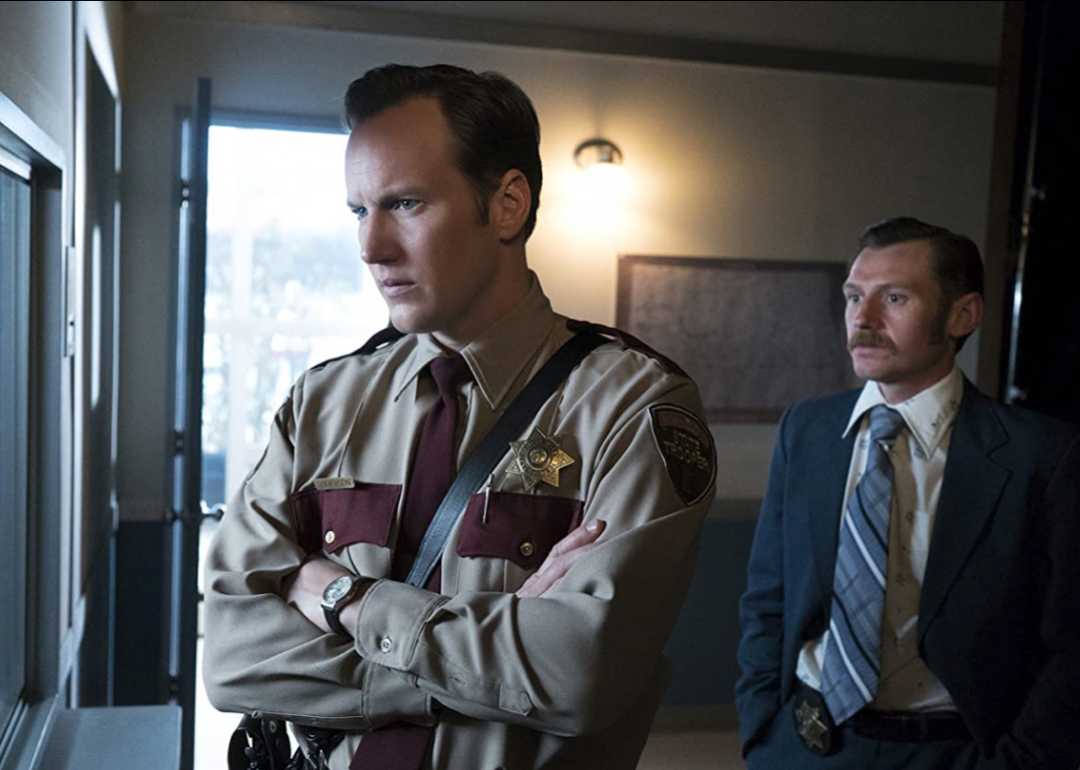 FX Networks
'Fargo' (2014-present)
"Fargo" is an anthology series that explores different stories, time periods, and characters every season, with occasional nods to the other seasons. Like the original film, the show follows criminal proceedings and how crimes lead communities to spiral into a whirlpool effect.
---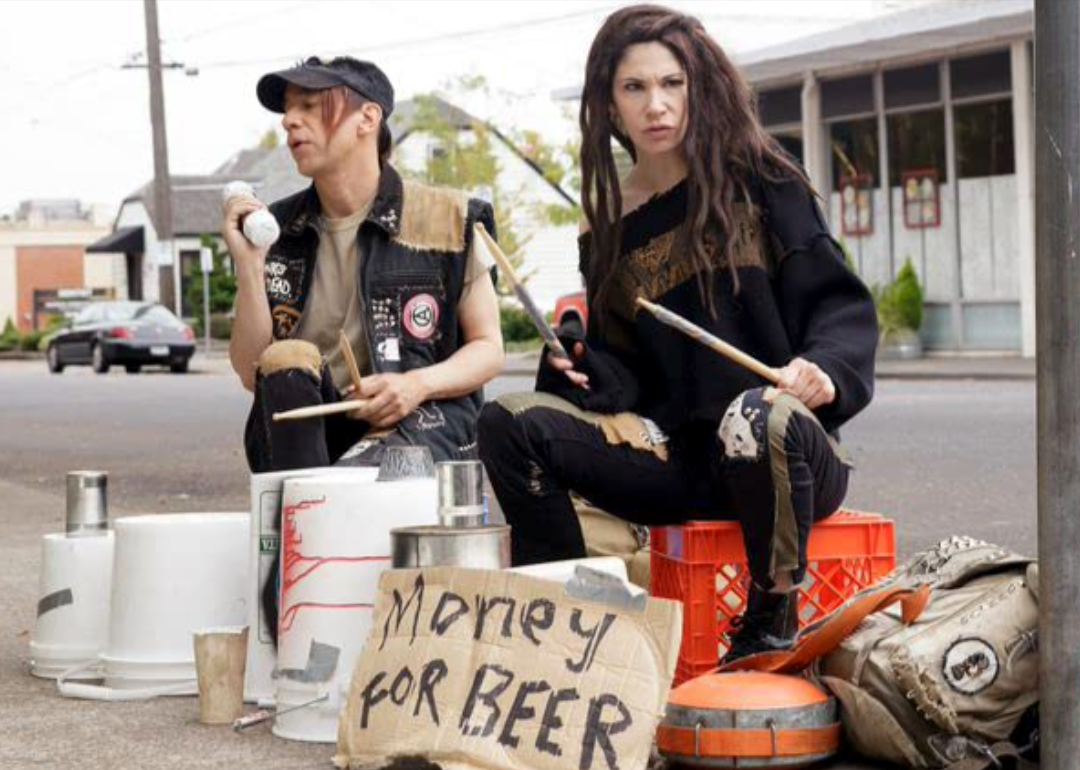 IFC
Scene #24
This show poked fun at a popular small city and its residents with a variety of hilarious sketches and characters. Shot on location, this oddball sketch show has incredible co-stars and guests like Kyle MacLachlan, Steve Buscemi, and Jeff Goldblum.
---

IFC
'Portlandia' (2011-2018)
"Portlandia" poked fun at the Pacific Northwest in this satirical look at Portland, Oregon. Headed by creators Fred Armisen and Carrie Brownstein, their spot-on impersonations of the day-to-day in this strange city won this show four Emmys during its eight-season run.
---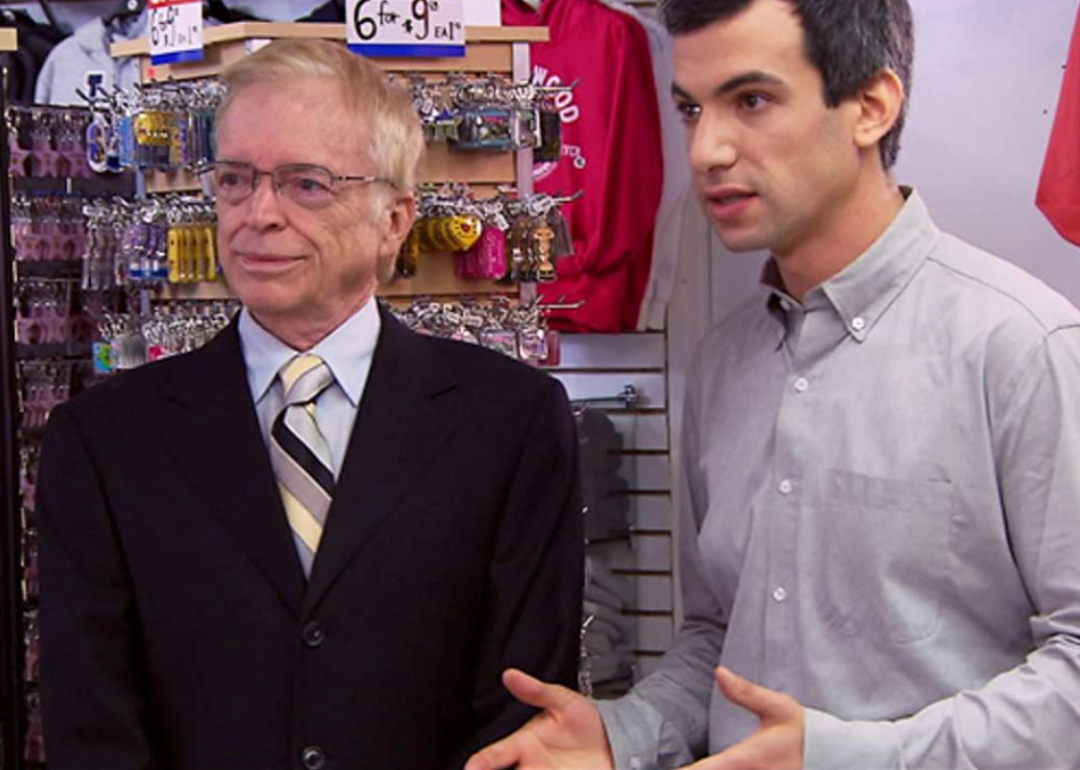 Comedy Central
Scene #25
This Bill Gates impersonator was hired to speed up business at a shop on Hollywood Boulevard due to poor sales. An attempt by the show's host who was brought in to think of innovative and alternative business plans to increase patrons, part of which includes filming a "fake" movie.
---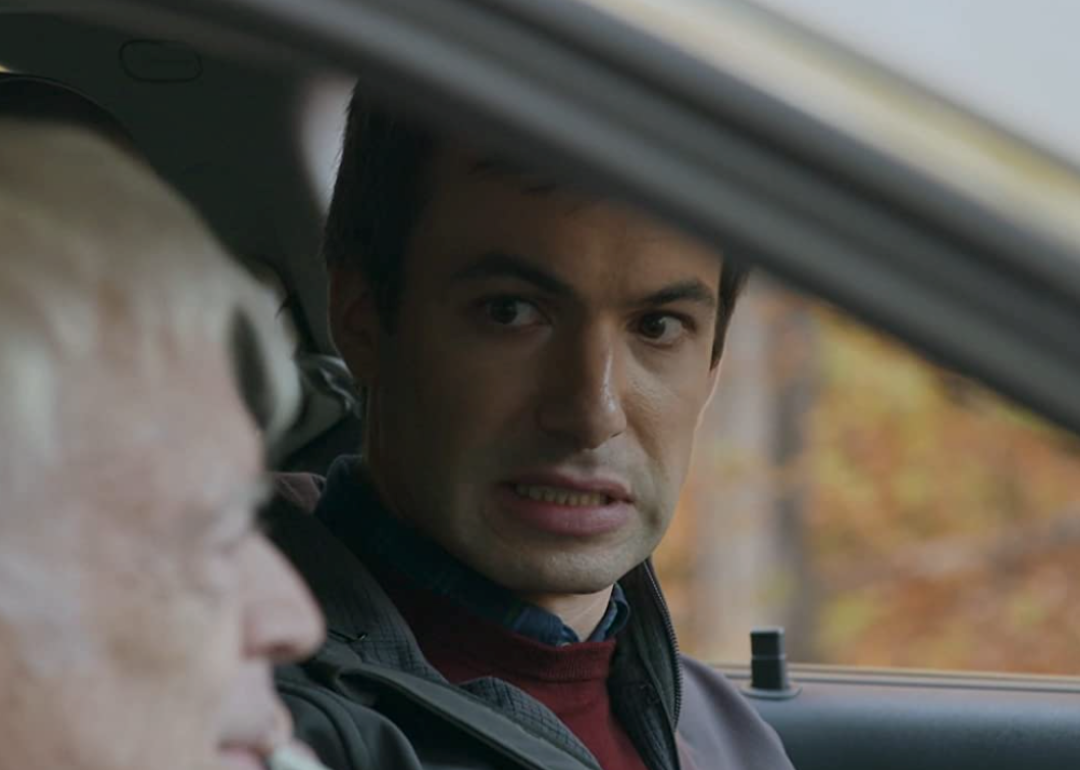 Comedy Central
'Nathan For You' (2013-2017)
"Nathan For You" is absurdly original and leans heavily into awkward human interactions, all guided with comedic genius by Nathan Fielder as the host. This underrated comedy gem is beloved by fans of Fielder's dry and awkward humor, which was further expanded upon in his bizarre HBO show "The Rehearsal". The docu-reality show follows Nathan, a business school graduate with "really good grades," as he attempts to help struggling businesses with out-of-the-box ideas.
You may also like: 50 famous firsts from TV history
---