Bend man gets year and a day in prison for BHO lab explosion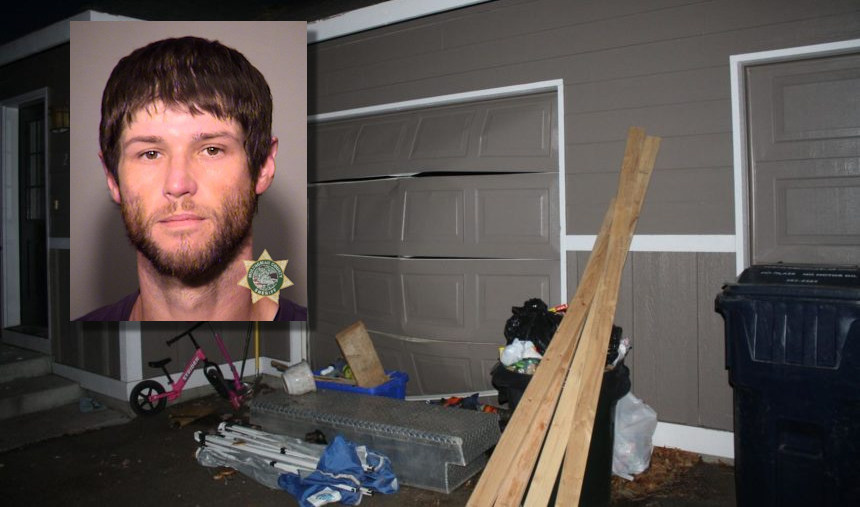 David Paulsen, wife severely burned in March 2018 blast; daughter unhurt
PORTLAND, Ore. (KTVZ) -- A Bend man was sentenced Tuesday to a year and a day in federal prison and two years' supervised release for illegally manufacturing and possessing marijuana, leading to a March 2018 butane honey oil lab explosion in their home that seriously burned him and his wife.
According to court documents, on March 18, 2018, Bend police officers responded to an explosion at a residence on NE Weddell Road where David Carl Paulsen, 33, lived with his wife, Jennifer 34, and their 3-year-old daughter.
Witnesses reported that, following the explosion, the Paulsens were running around their house, putting items in their truck and car and telling neighbors not to call the police.
According to federal prosecutors, witnesses also said David Paulsen gave his daughter to a neighbor and told the neighbor to tell police she had been with the neighbor during the explosion. Both Paulsens suffered severe burns, but their daughter escaped injury.
During a search of the residence, investigators discovered more than 34 pounds of marijuana, multiple butane cans and a BHO extraction device.
BHO is a concentrated form of marijuana, extracted using highly flammable or combustible solvents.
Investigators believe David Paulsen was operating an illegal and unlicensed open=flame BHO lab in his house, which caused the explosion.
On July 18, 2018, the Paulsens were charged by a federal grand jury with manufacturing or possessing with intent to manufacture, distribute, or dispense marijuana and endangering a human life while illegally manufacturing a controlled substance.
On Sept. 18 of this year, David Paulsen pleaded guilty to one count of manufacturing or possessing with the intent to manufacture, distribute, or dispense marijuana.
Prior to David Paulsen's sentencing in federal court, Jennifer Paulsen pleaded guilty and was sentenced for unlawful delivery of marijuana in Deschutes County Circuit Court. The government moved to dismiss Jennifer Paulsen's federal charges during her husband's sentencing.
In October, Jennifer Carlson entered an Alford plea (not admitting to the crime but acknowledging she'd likely be found guilty) of unlawful delivery of a marijuana item and was sentenced to two days in jail, already served, and a $200 fine, court records show.
A U.S. Attorney's Office spokesman said the year and a day sentence imposed by the judge is "a fairly common low-end sentence," and the "shortest sentence that allows defendants to qualify for good behavior credit" with the federal Bureau of Prisons.
This case was investigated by the U.S. Drug Enforcement Administration and the Bend Police Department. It was prosecuted by Gavin W. Bruce, Assistant U.S. Attorney for the District of Oregon.