La Pine man crashes SUV into post office; no injuries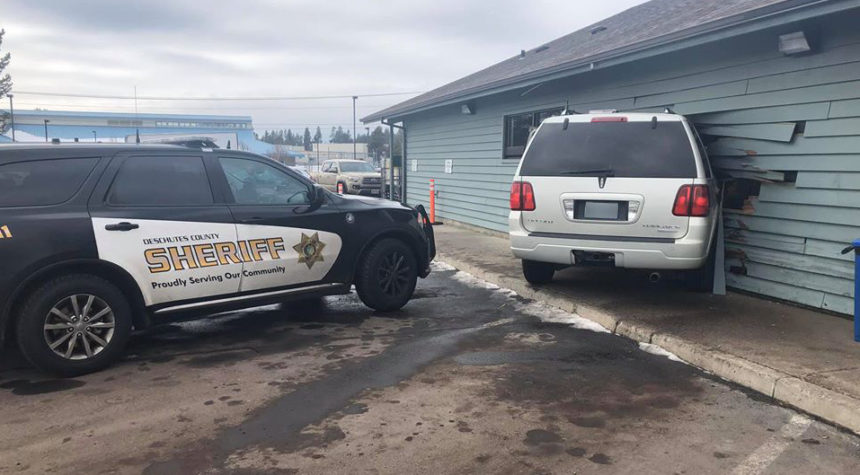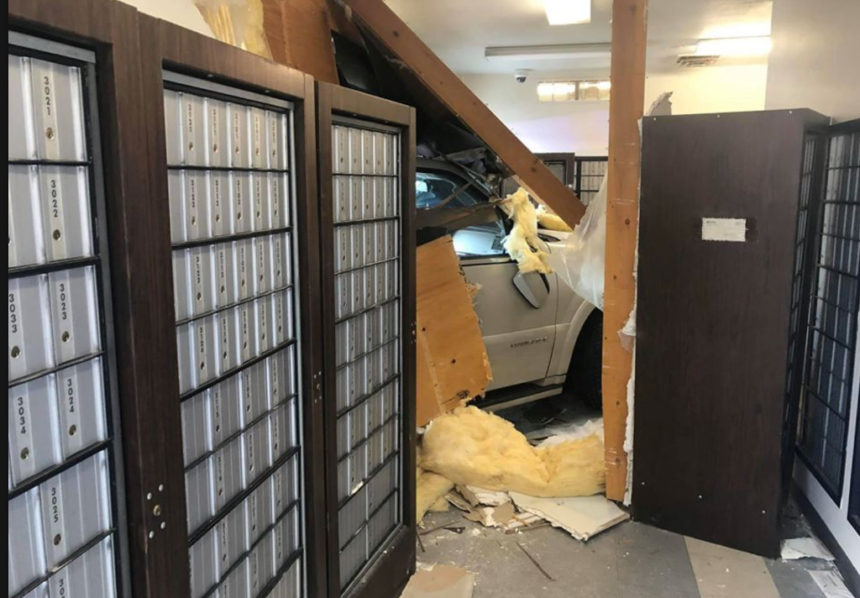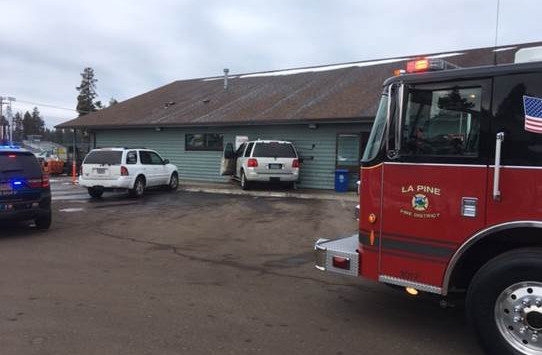 Despite busy pre-holiday rush
(Update: Details from DCSO; no citations)
La PINE, Ore. (KTVZ) -- A 57-year-old La Pine man crashed an SUV into the La Pine post office early Thursday afternoon, and despite the pre-holiday rush, there were no injuries, though numerous post office boxes in the lobby were damaged, authorities said.
La Pine Rural Fire District firefighter-paramedics were dispatched around 12:40 p.m. to the post office on Huntington Road after the driver of a Lincoln Navigator crashed into the south wall, Fire Chief Mike Supkis said.
The driver was able to get out on their own and did not require transport by medics, Supkis said. Deschutes County sheriff's deputies said it was a case of driver error, and no citations were issued.
Firefighters stabilized the SUV and evaluated the building for structural integrity.
Supkis said Postal Service officials planned to keep the front counter open, as it's in a different area of the building, but access to the parking lot and P.O. boxes may be blocked.