Oregon reports first death of prison inmate with COVID-19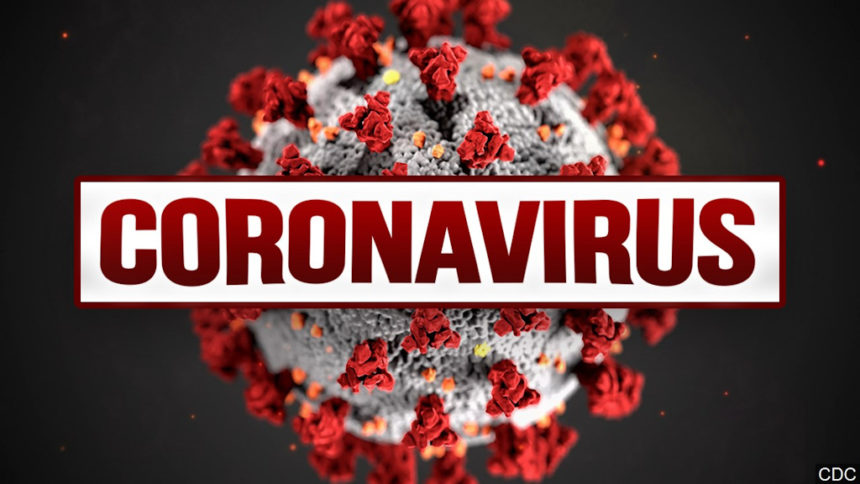 At State Penitentiary; one Deer Ridge inmate in isolation, 14 in quarantine
SALEM, Ore. (AP) — An inmate in the Oregon State Penitentiary who tested positive for COVID-19 has died, authorities said Thursday, marking the first known death in the state of a prisoner linked to the coronavirus.
The state's only maximum security prison has become a hot zone for the coronavirus. A total of 148 prisoners — 115 of them inmates at the state penitentiary in Salem — have tested positive as well as 38 employees, 26 of whom worked in the penitentiary, according to the Oregon Department of Corrections.
Communications Manager Jennifer Black said the agency would not release the inmate's name: "We are legally obligated to protect his health information."
Deer Ridge Correctional Institution near Madras, Central Oregon's only state prison, has had no staff or inmates test positive for the virus and six negative test results among inmates, according to the Department of Corrections tally.
However, one Deer Ridge inmate is in medical isolation and 14 in quarantine. Statewide, there are 57 inmates in isolation and 2,877 in quarantine, the numbers show.
The ACLU of Oregon says the state's prison system is overcrowded, making social distancing impossible.
"We must reduce Oregon's prison population by safely transitioning people out of prison, especially those whose sentences are nearly complete, people who are medically vulnerable, and elderly people," the group says.
Here's the Department of Corrections' full news release:
The Oregon Department of Corrections reports in-custody death with COVID-19
An Oregon Department of Corrections (DOC) adult in custody (AIC) died on May 20, 2020. He was incarcerated at the Oregon State Penitentiary and passed away at a hospital. He tested positive for COVID-19. He was between 50 and 60 years old. Next of kin has been notified. As with all in-custody deaths, the Oregon State Police have been notified and the Medical Examiner will determine cause of death.
As of today, DOC has 38 employees who have tested positive and 148 AICs. For more information on cases, please visit DOC's COVID-19 website. The agency is responsible for the care and custody of 14,500 adults in custody who are incarcerated in the 14 institutions across the state.
Institutions are cleaning numerous times a day, including disinfecting housing units, bathrooms, eating areas, doors, stairwells, countertops, etc. Posters have been placed in all DOC institutions encouraging adults in custody to wash hands frequently for at least 20 seconds, to cough and sneeze into their elbow, and to avoid touching their face. Institutions have placed hand-washing stations at entrances for staff before entry. Health screening processes are in place before staff are allowed to enter facilities.
At the beginning of April, Oregon Corrections Enterprises (OCE) began manufacturing utility masks at Eastern Oregon Correctional Institution, Two Rivers Correctional Institution, and Coffee Creek Correctional Facility. These masks are designed to reduce the amount of droplets expelled from a person's cough or sneeze. Every AIC has been offered two masks and employees offered one.
DOC is identifying the especially vulnerable population within the institutions and intensifying the efforts to reduce potential exposure and transmission. If an AIC becomes ill and exhibits flu like symptoms, then CDC and OHA guidance for supportive care will be followed.
Prior to the COVID-19 crisis, DOC issued a press release when an AIC passed away. This notification would include the person's name, county of conviction, sentence length, and date of death. However, no cause of death would be listed because the Medical Examiner makes that determination. In order to balance the desire for transparency with our legal obligation to protect personal health information, we have changed the AIC death notification process when someone dies who has tested positive for COVID. DOC is working with the Oregon Health Authority to publish COVID-19 related data and information on the OHA website.