Tina Turner: The life story you may not know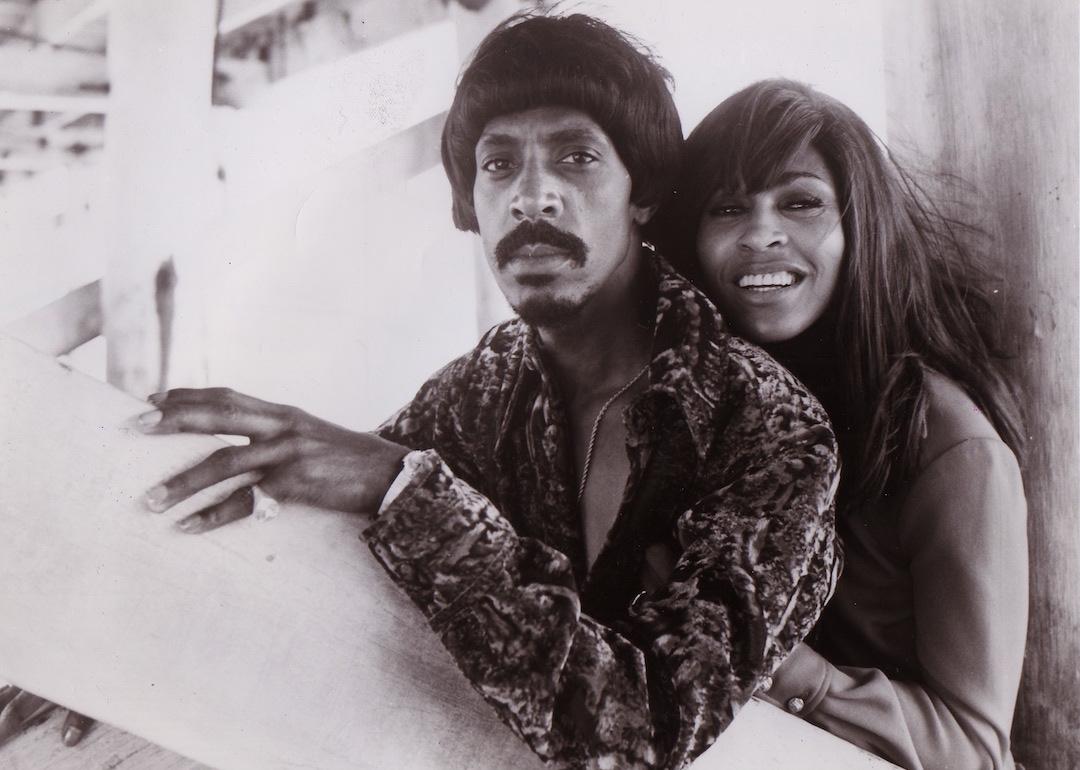 Gilles Petard/Redferns via Getty Images
Tina Turner: The life story you may not know
Ike and Tina Turner in 1970.
What is there to say about the undisputed Queen of Rock 'n' Roll? Quite a lot, actually. Tina Turner—a woman whose electrifying vocals sent shock waves around the world—changed the course of music as many know it today. The legendary singer passed away in May 2023 at the age of 83, and there will never be another quite like her. Throughout her life, the abuse and violence she experienced with her former husband, Ike Turner, continued to follow her, but the dynamo nevertheless continued to push through and break barriers.
From her humble beginnings in rural Tennessee to taking a chance on herself as a teenager, Turner still remains a household name six decades after her first record. After all, she is the one who's credited with teaching Mick Jagger how to dance. Her 1988 concert in Rio de Janeiro, Brazil drew 188,000 fans and set the Guinness World Record for "largest paying concert attendance for a solo artist." Two years later, she would also set the record for most concert tickets sold by any solo performer.
Turner has garnered 25 Grammy nominations and won eight. What's more, she is a two-time Rock 'n' Roll Hall of Famer. Her powerful vocals echo through time and her dancing pulses to the beat of a dazzling drum. A woman who proudly stood up, her legacy can be found in the work of Mary J. Blige, Janet Jackson, and Beyoncé—and certainly, many more artists to come.
Stacker scoured the web and pieced together a picture of Tina Turner's life you may not know, drawing from news accounts, biographies, magazine interviews, and more.
---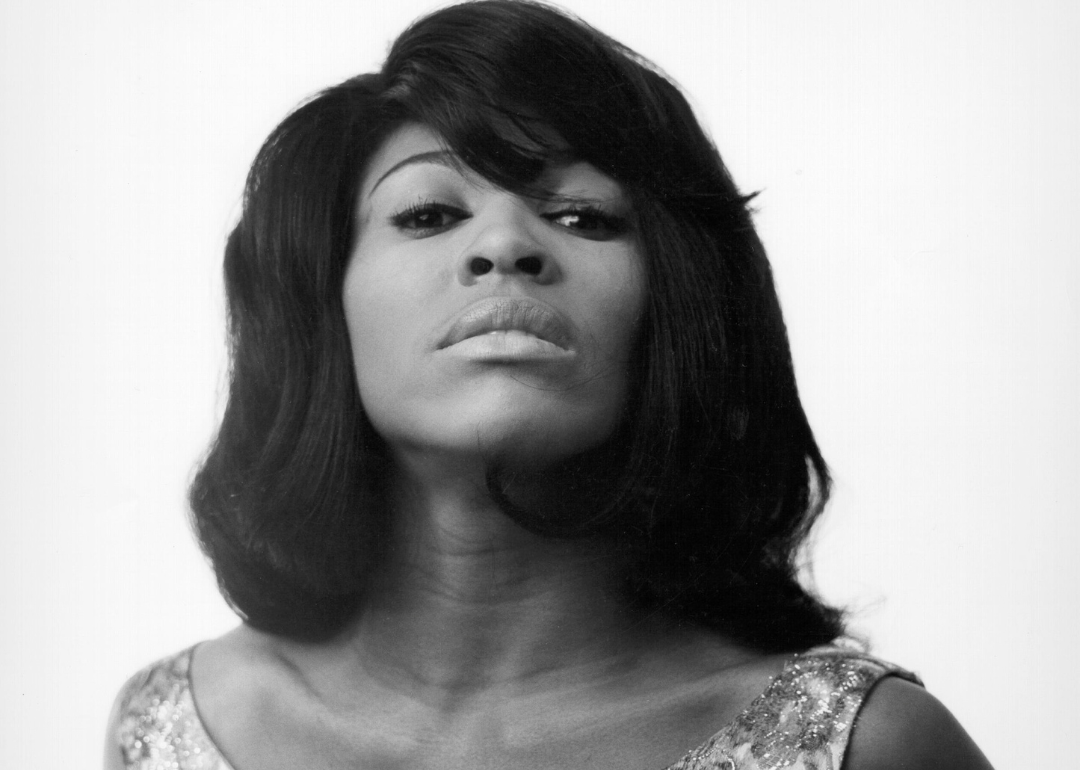 Michael Ochs Archives // Getty Images)
1939: A true Tennessean
Tina Turner poses for a portrait in 1964.
Tina Turner was born on Nov. 26, 1939, under the name Anna Mae Bullock in Brownsville, Tennessee, about 60 miles north of Memphis. She was raised by well-to-do parents who were in the sharecropping business, but was soon abandoned by her parents and left to the care of her grandmother.
---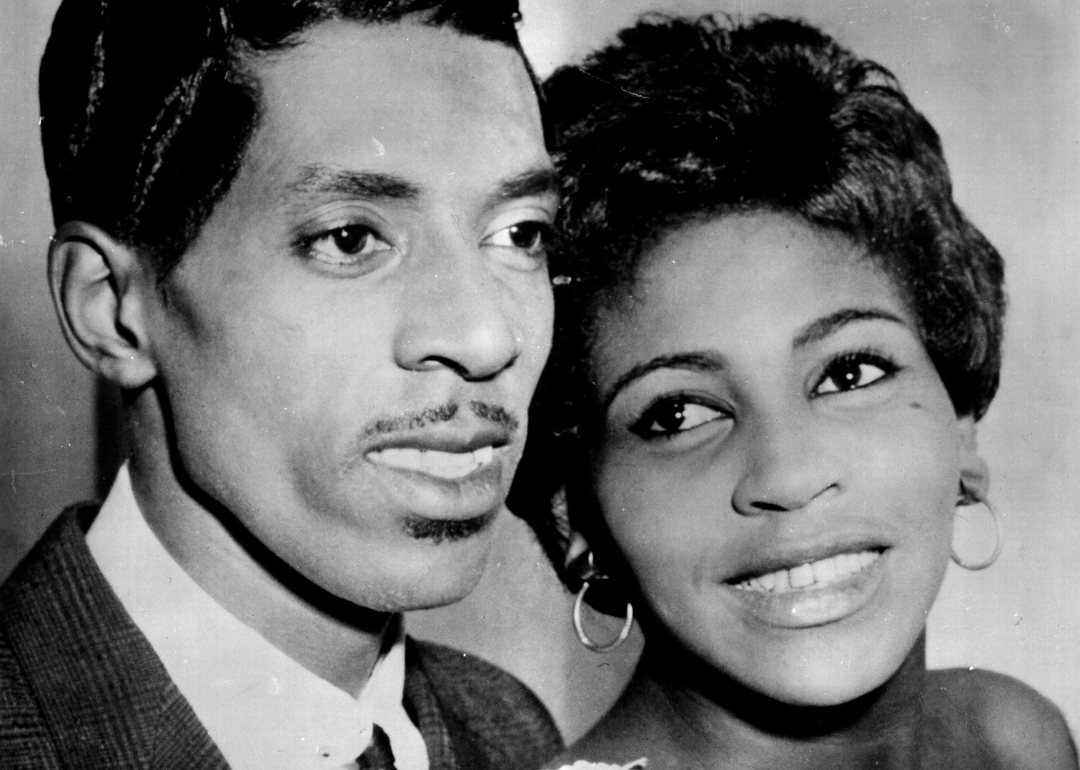 Michael Ochs Archives // Getty Images
1957: Becoming a queen of rhythm
Ike Turner and Tina Turner posed in studio.
By age 16, however, Turner had gone to live with her mother Zelma and her sister, Alline Bullock in St. Louis, Missouri, after her grandmother's death. The two sisters went to see the hottest act in town, the Kings of Rhythm. According to Turner's sister, Ike was "this amazing musician." Turner proved her mettle on stage when Ike's drummer passed the mic to her one night while she was in the audience. At 17, she began performing with him and the band every weekend.
---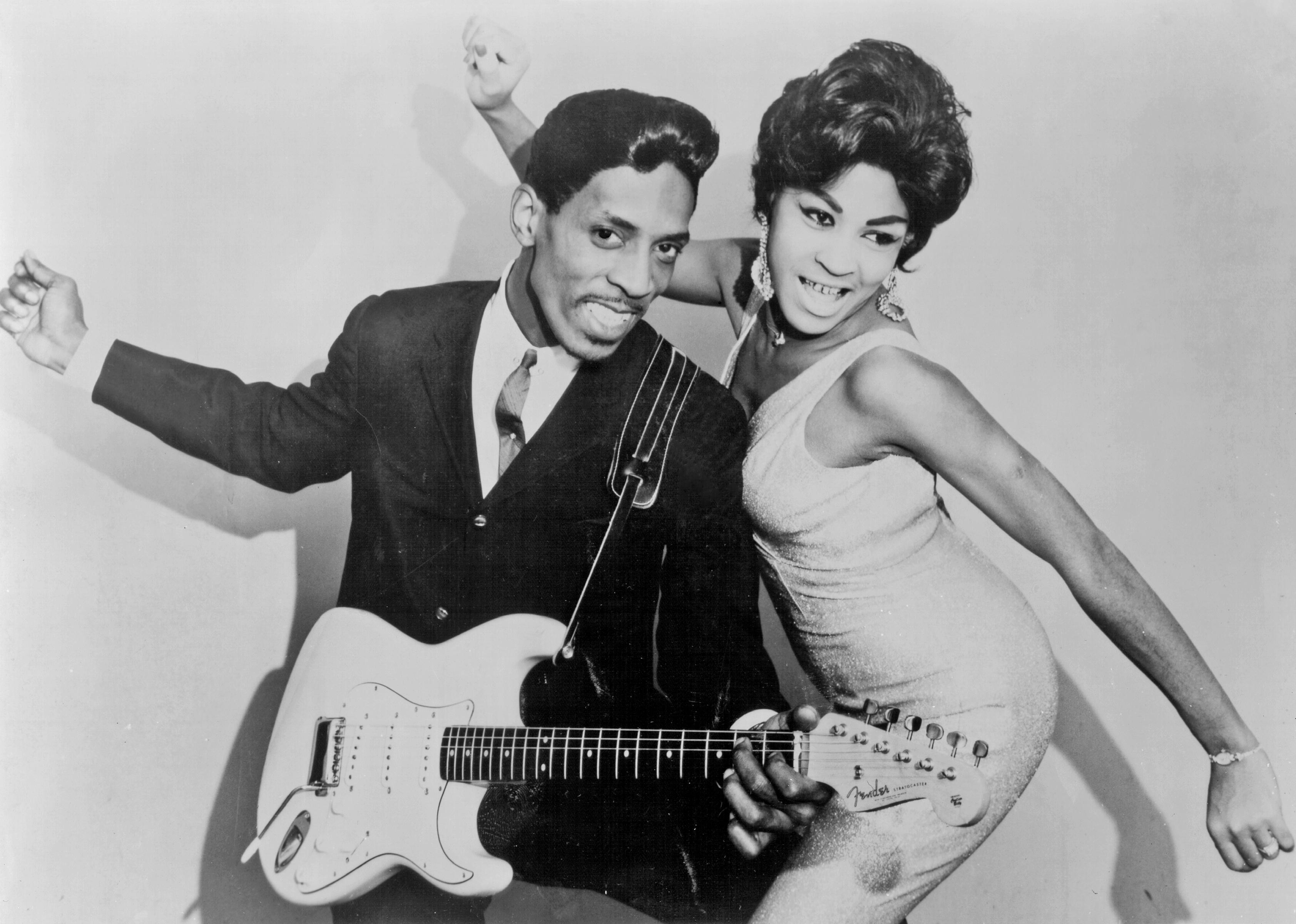 Michael Ochs Archives // Getty Images
1960: 'A Fool In Love'
Ike & Tina Turner pose for a portrait in circa 1961.
In 1960, she recorded her debut song under the music duo moniker Ike and Tina Turner, "A Fool In Love," which became an instant hit, reaching the top 30 on Billboard's Hot 100. The single they put out the next year, "It's Gonna Work Out Fine" was nominated for a Grammy. Riding the wave of success, the Ike and Tina Turner Revue toured aggressively and by 1964 was signed to Loma Records, an imprint of Warner Bros.
---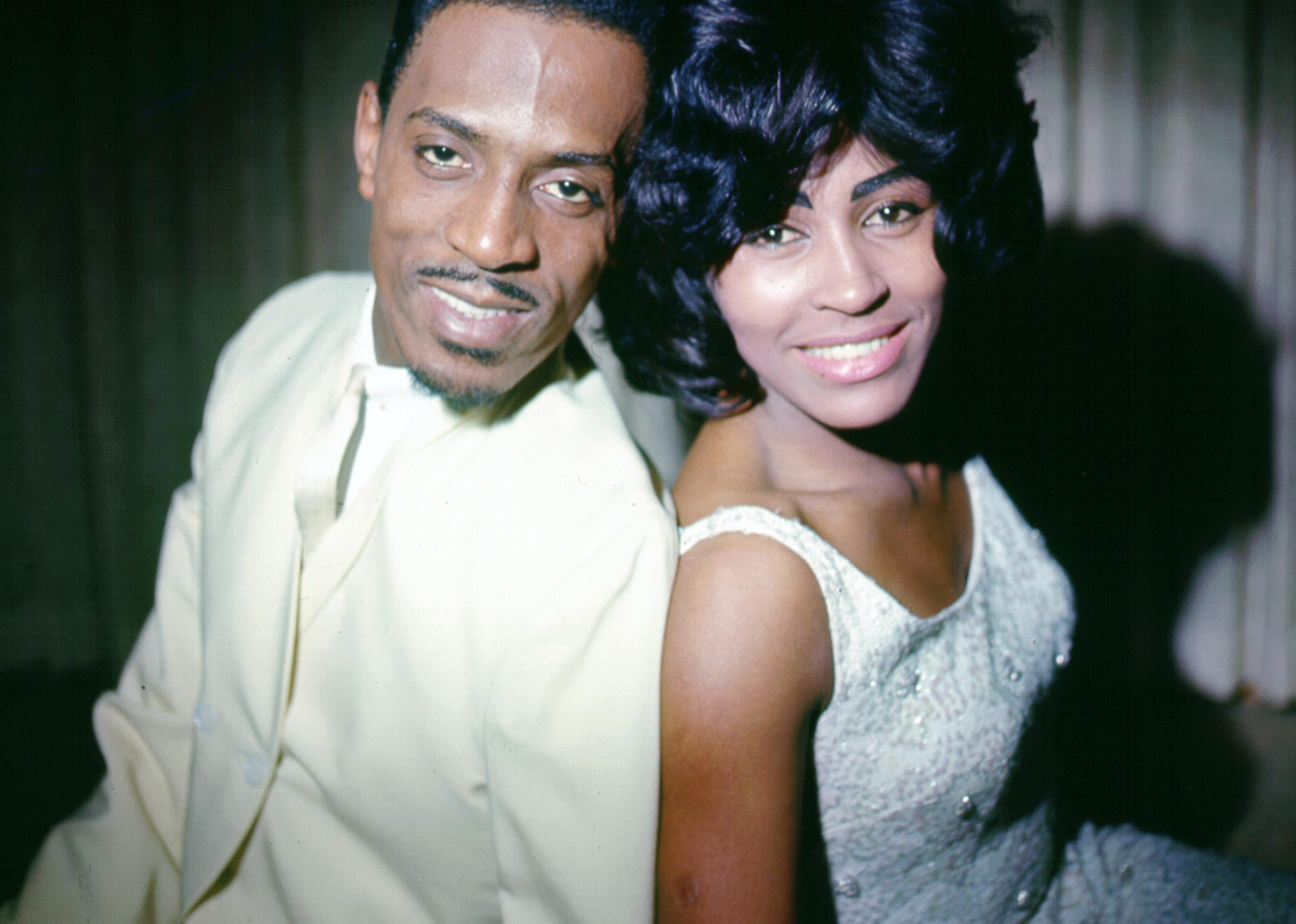 Michael Ochs Archives // Getty Images
1962: Success and fear, hand in hand
Ike & Tina Turner pose for a portrait in circa 1963.
Turner considered Ike more like a brother than a husband in the beginning. By the time she moved in with Ike, Turner had already given birth to Craig Turner, whose father was Raymond Hill, the saxophonist of the Kings of Rhythm. Ike and Tina began dating in 1959, and Turner became pregnant soon after. After the success of their first two singles, they married in Tijuana, Mexico, in 1962, perhaps as a way of Ike binding Turner to his side. "The success and the fear came almost hand in hand," Turner told Rolling Stone in a 1984 interview.
---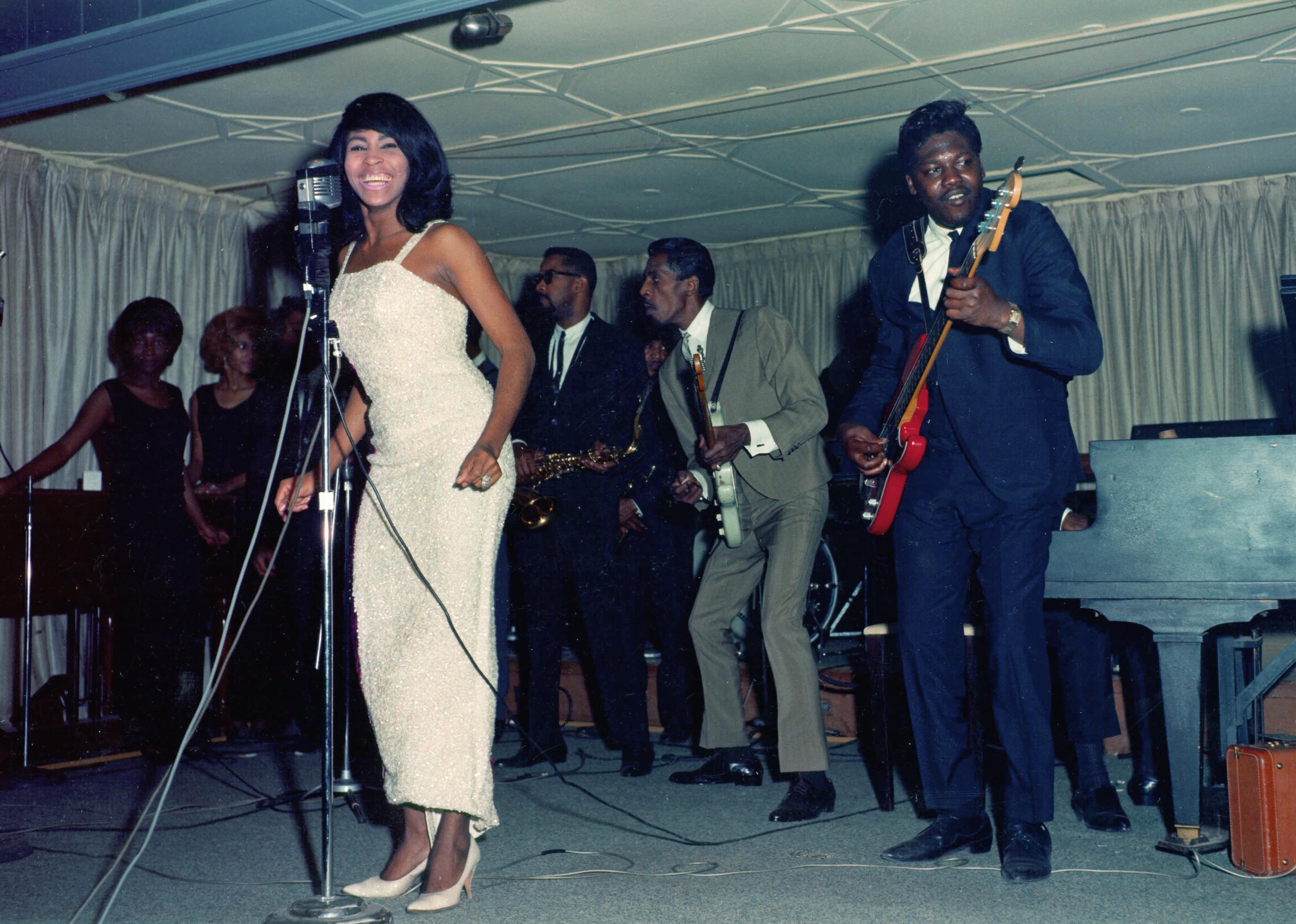 Michael Ochs Archives // Getty Images
1960s: Vibrant star, exhausted parent, abused wife
Ike & Tina Turner perform onstage with a Fender Stratocaster electric guitar in 1964.
In the '60s, Turner's star would rise … along with Ike's. Her raspy, bluesy voice would enthrall audiences first in the Chitlin' Circuit, a network of music venues patronized by Black audiences, and eventually beyond that. The Ike and Tina Turner Revue was so popular the act would draw even desegregated crowds.
But offstage, Turner divided her attention between four sons, two from Ike's previous relationship, while fielding her partner's abuse. When Turner got the courage to disagree with Ike's travel arrangements for the band, he infamously beat her with a shoe stretcher. Over the decade, Ike would break her jaw and ribs, would choke her, and sexually assault her. It proved so much that, in 1968, Turner would try to use Valium to take her own life. Turner survived, and Ike had her performing even as she was still vomiting.
---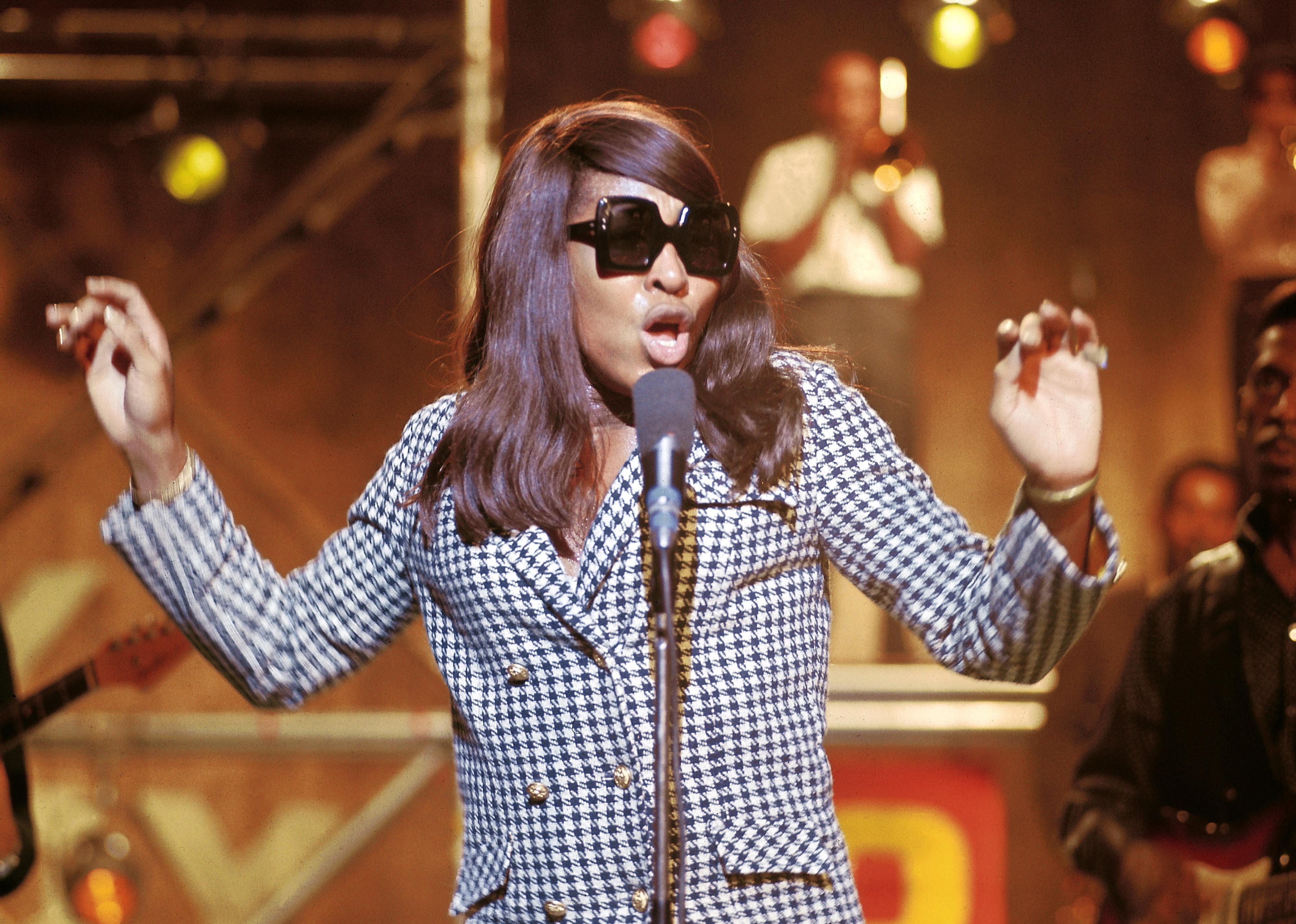 David Redfern // Getty Images
1966: An orchestra comes out for 'River Deep – Mountain High'
Tina Turner performs on stage wearing sunglasses during recording of television show Ready Steady Go!
The year 1966 saw the release of "River Deep – Mountain High," aided by legendary producer Phil Spector, who only requested Turner for recordings rather than the duo. In recognition of the power in Turner's voice, as well as to create the producer's "wall of sound," Spector had assembled a full orchestra and choir. While the record got to the top 3 in the U.K., it didn't do so well domestically, just hanging on in the Top 100. It did, however, open doors, as Ike and Tina Turner would soon open for the Rolling Stones in the U.K. and the U.S. Their Las Vegas residency would draw stars such as David Bowie, Elvis Presley, and Elton John.
---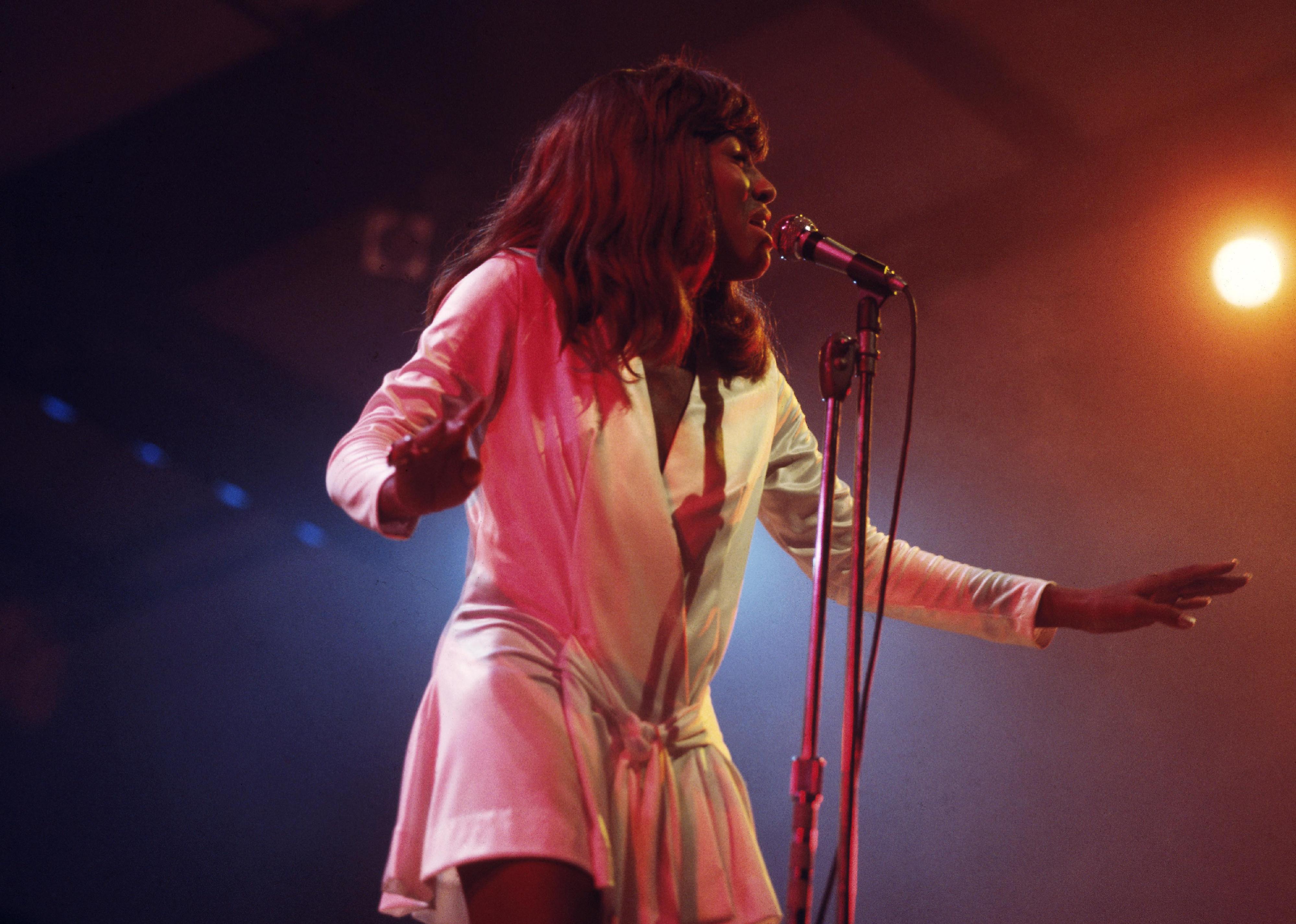 David Redfern // Getty Images
1971: Proud Mary
Tina Turner performs live on stage at the 1970 Newport Jazz Festival.
"Proud Mary," a cover of Creedence Clearwater Revival's 1969 hit, solidified Tina Turner's stardom. Its addition came at Turner's insistence to add rock songs by the likes of the Beatles and the Rolling Stones. The duo's country rock sound would soon transform into a more exuberant funk style. The song reached #4 on the Billboard charts and gave the couple a Grammy award for Best R&B Performance by a Duo or Group.
---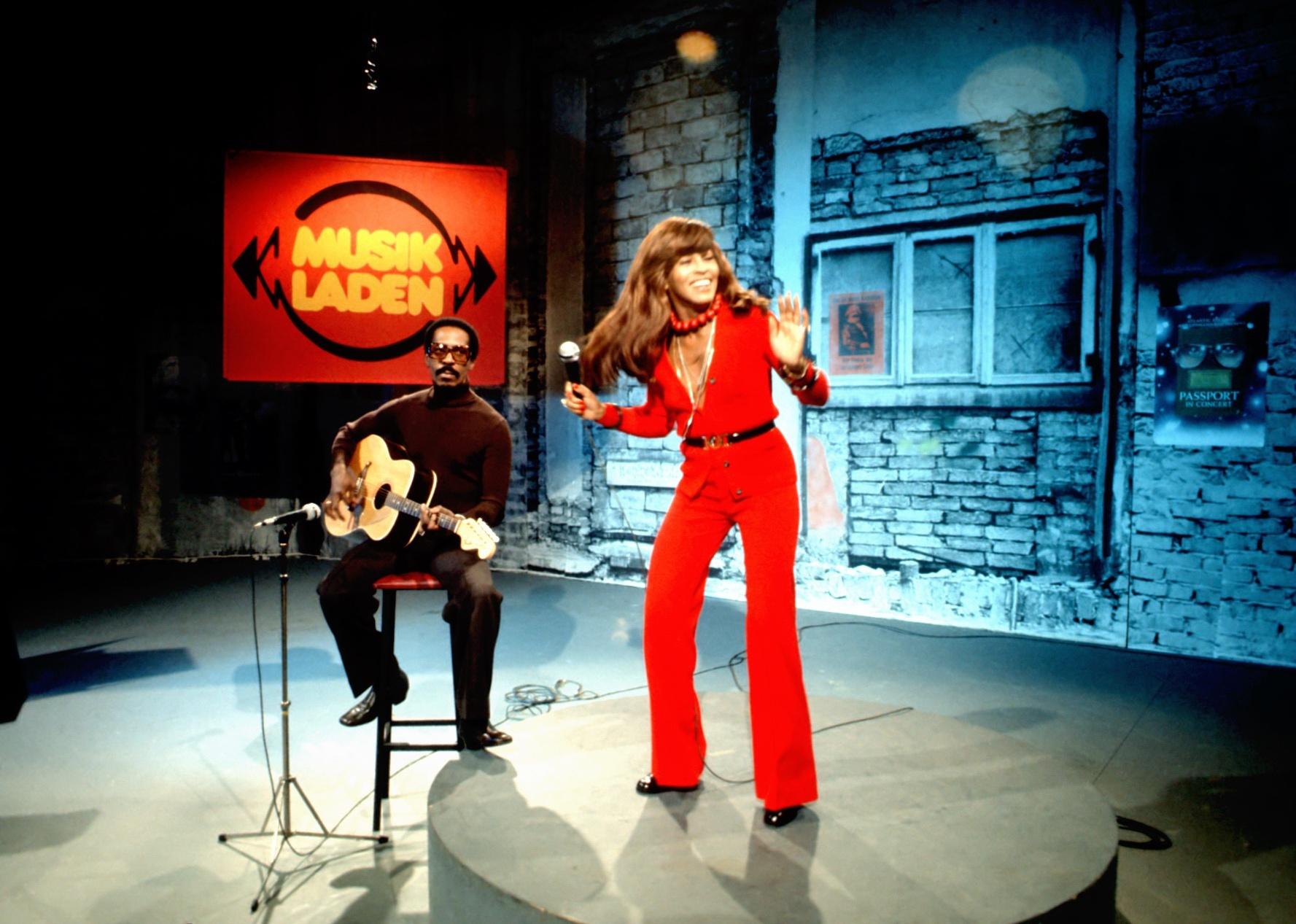 Peter Bischoff // Getty Images
1973: A homage and a national dance in 'Nutbush City Limits'
Ike and Tina Turner performing 'Nutbush City Limits' on the German television program Musikladen.
"A little old town in Tennessee / Quiet little old community / One-horse town / You have to watch what they're putting down / Oh, Nutbush." These lyrics immortalized Turner's hometown and opened it up to the world. Since then, a Tina Turner Museum has been founded in what was once the legend's one-room schoolhouse. The song has even become Australia's unofficial national dance, often heard during Aussie barbecues, birthdays, or weddings.
"When we were kids at school, we were taught the Nutbush. Now that we're the new generation of teachers, we're teaching our kids. And the ones who become teachers will teach it to their kids," Jess Bowman, a teacher in New South Wales, told the New York Times. The song—alongside the 1972 "Cover Of The Rolling Stone" by Dr. Hook & The Medicine Show and the 1973 "Right Place, Wrong Time"—helped fuse a country sound with funk, jazz, and rock.
---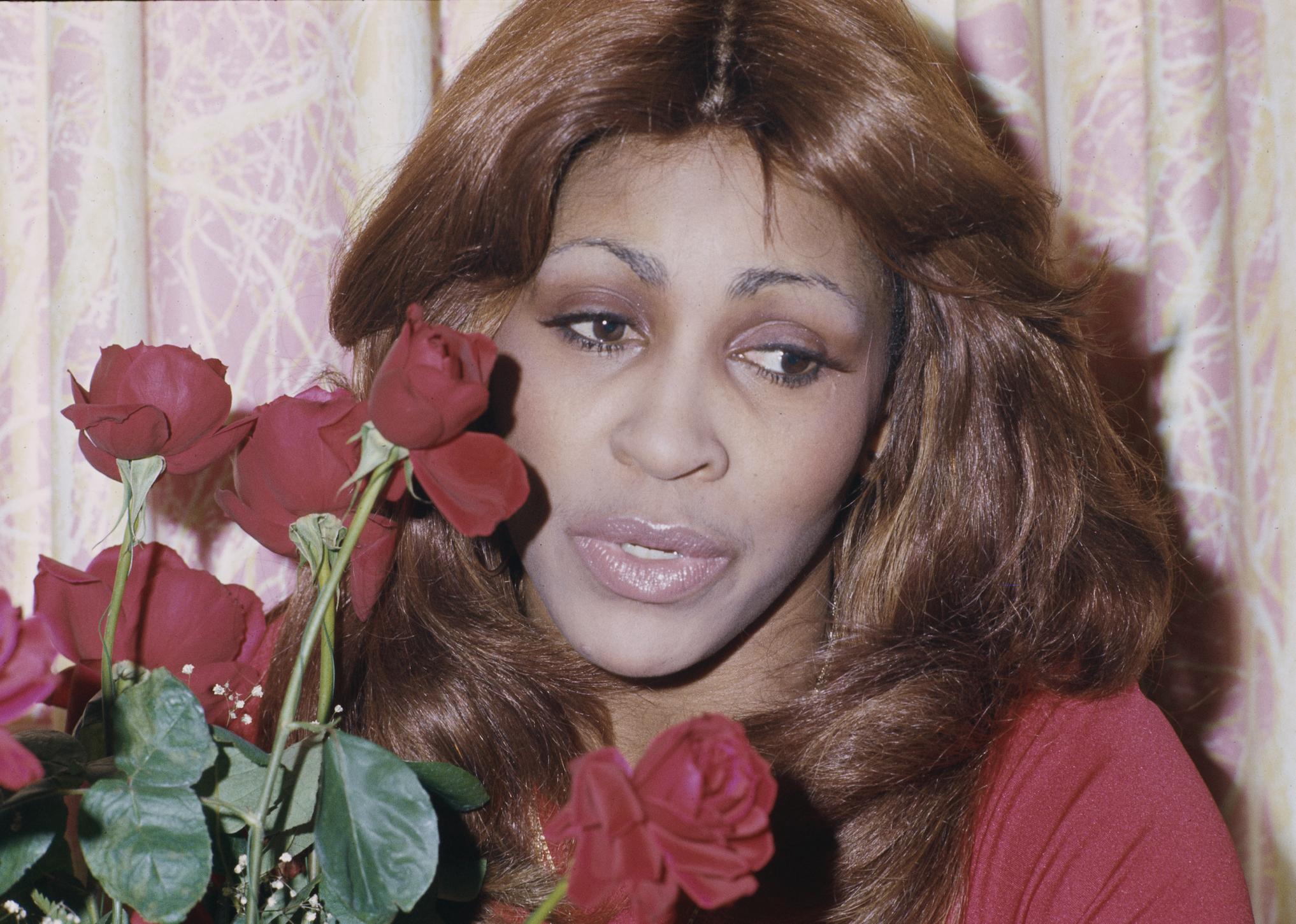 Lynn Goldsmith // Getty Images
1976: Escape in Dallas
Tina Turner holding red roses.
By this time, Tina was introduced to and later converted to Buddhism. Growing tired of Ike's violent ways and controlling nature, she sought to finally escape and found her chance in Dallas on July 3, 1976, fittingly on the eve of Independence Day. By that time, Ike had already beaten her bloody on the way into Dallas and had been awake for five straight days due to a cocaine binge.
Waiting until her abusive husband fell asleep, Turner would dash out of the Statler Hilton Hotel, cross the highway, and plead with a Ramada Inn clerk to check her in. Despite only having 36 cents and a Mobil credit card, the clerk gave her the best suite gratis, placed a guard by her door, and gave her food she could ingest even with her battered face.
The next day, with the help of Ike's lawyer, Nate Tabor, Turner boarded a flight to Los Angeles and went into hiding. She moved from one home to another for months, chanting for hours every day. She eventually filed for divorce later that month, citing irreconcilable differences.
---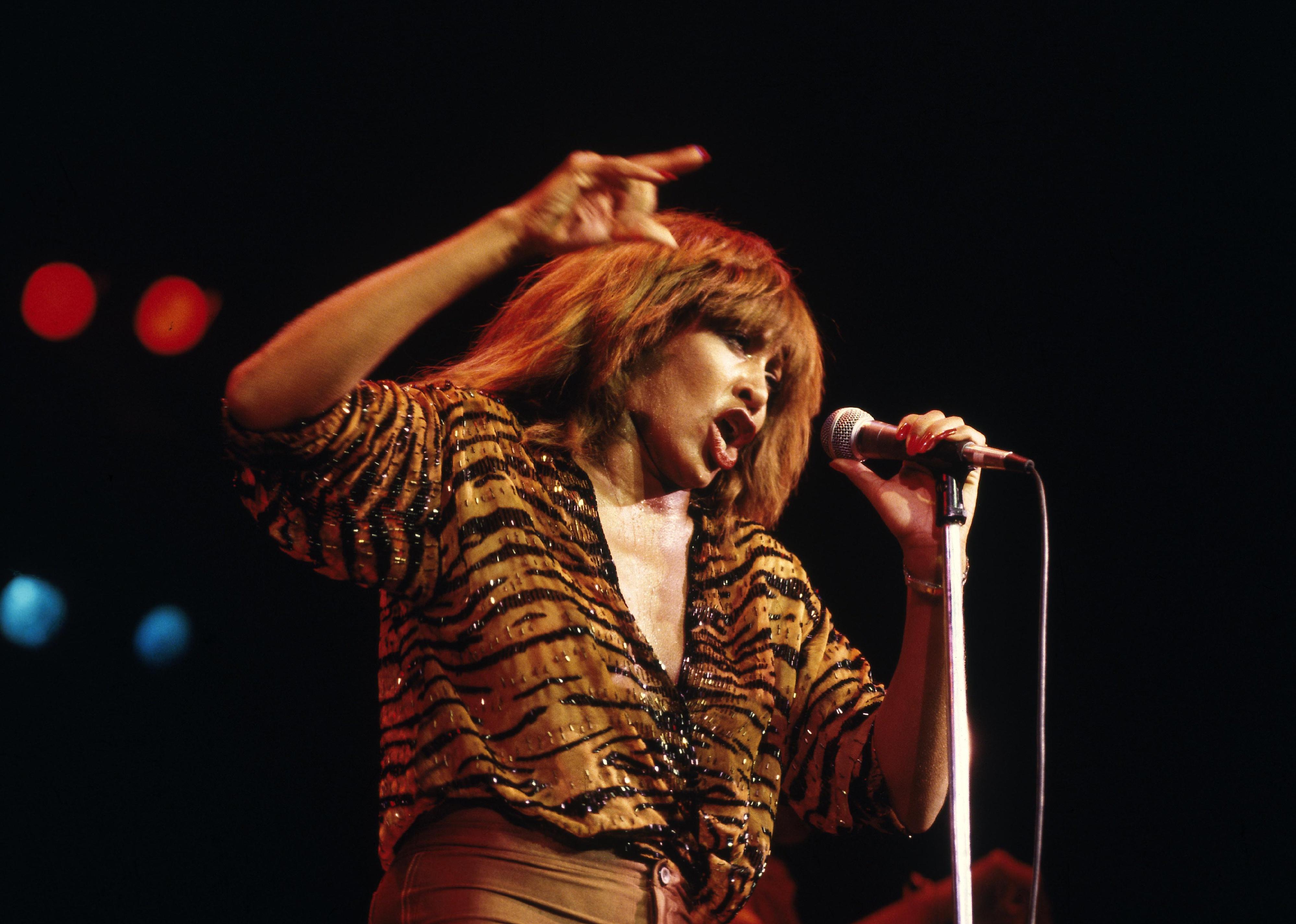 David Redfern // Getty Images
1978: The fight for Tina Turner
Tina Turner performs live on stage at Hammersmith Odeon in London.
It was an arduous battle before Turner's divorce was finalized in 1978. Her time away from Ike also meant a forced separation from her sons, which resulted in lifelong damage to her relationship with them. Not only did Turner have to face her husband, but promoters and advertisers angered by her sudden departure during a tour demanded restitution, which she was unable to pay. Ike played hardball in the proceedings and would not give an inch. Eventually, Turner decided to relent and gave her abusive partner everything, including their home, cars, and recording studio, in exchange for the right to her name: Tina Turner.
---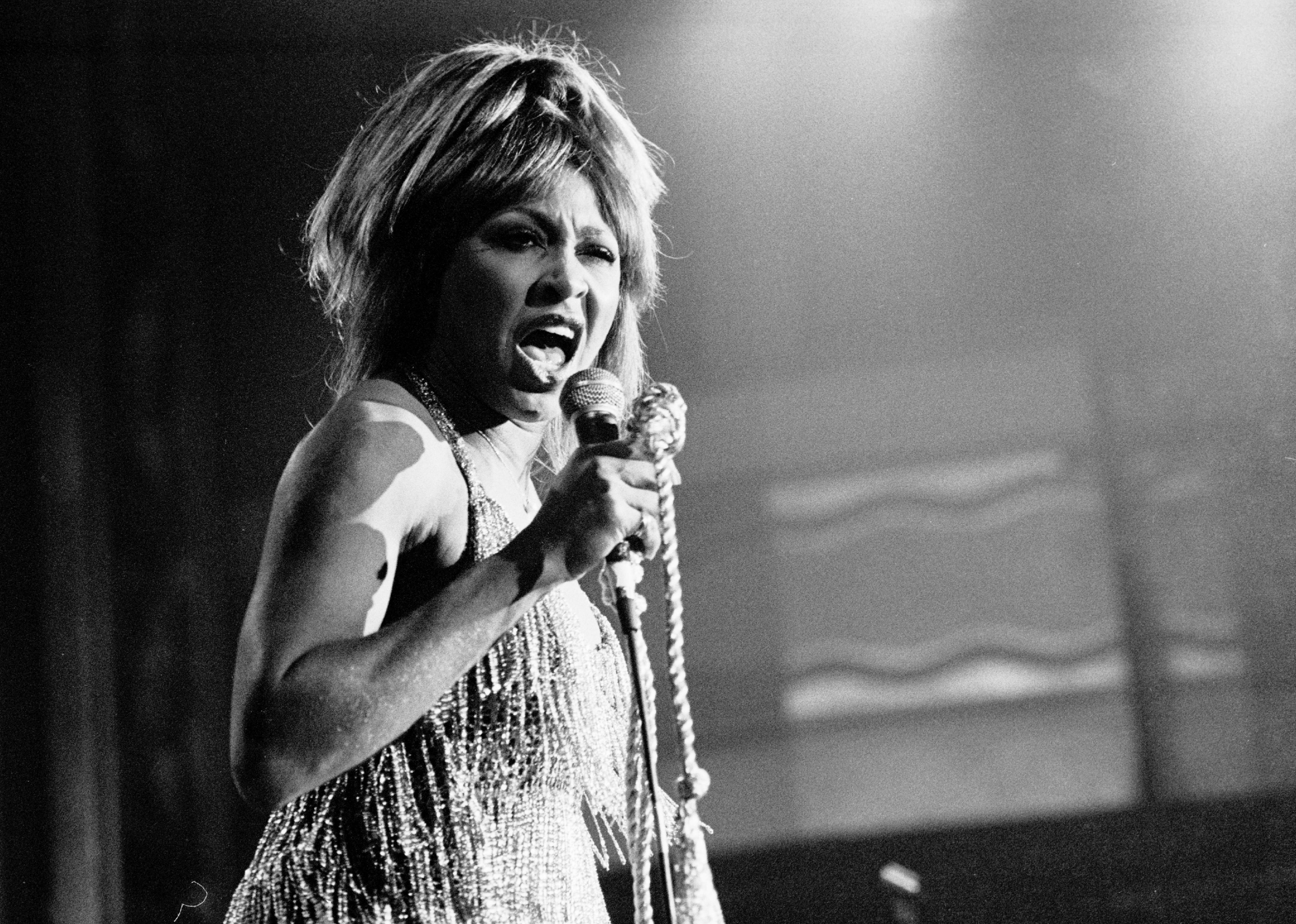 Gary Gershoff // Getty Images
1980: A phoenix rising from the ashes
Tina Turner performs onstage at the Ritz, New York.
Turner's divorce took a toll on her and her career. Her next albums, 1978's "Rough" and 1979's "Love Explosion" both faltered. Her canceled tour with Ike continued to haunt her, and the icon took to the road for eight years, working to pay off her debt and an IRS lien. She appeared in variety shows, game shows, and subpar lounges.
She met Roger Davies, whom she called "the brother I never had," in 1980. Davies would manage her career for more than 30 years. In this chapter, pairing up with Davies gained her entry into better gigs, even as she battled racism in the music industry.
By 1981, Turner was ready to open up to the public about her abusive ex-husband, and she gave People music editor Carl Arrington her first interview about the sensitive topic, which was published in December.
---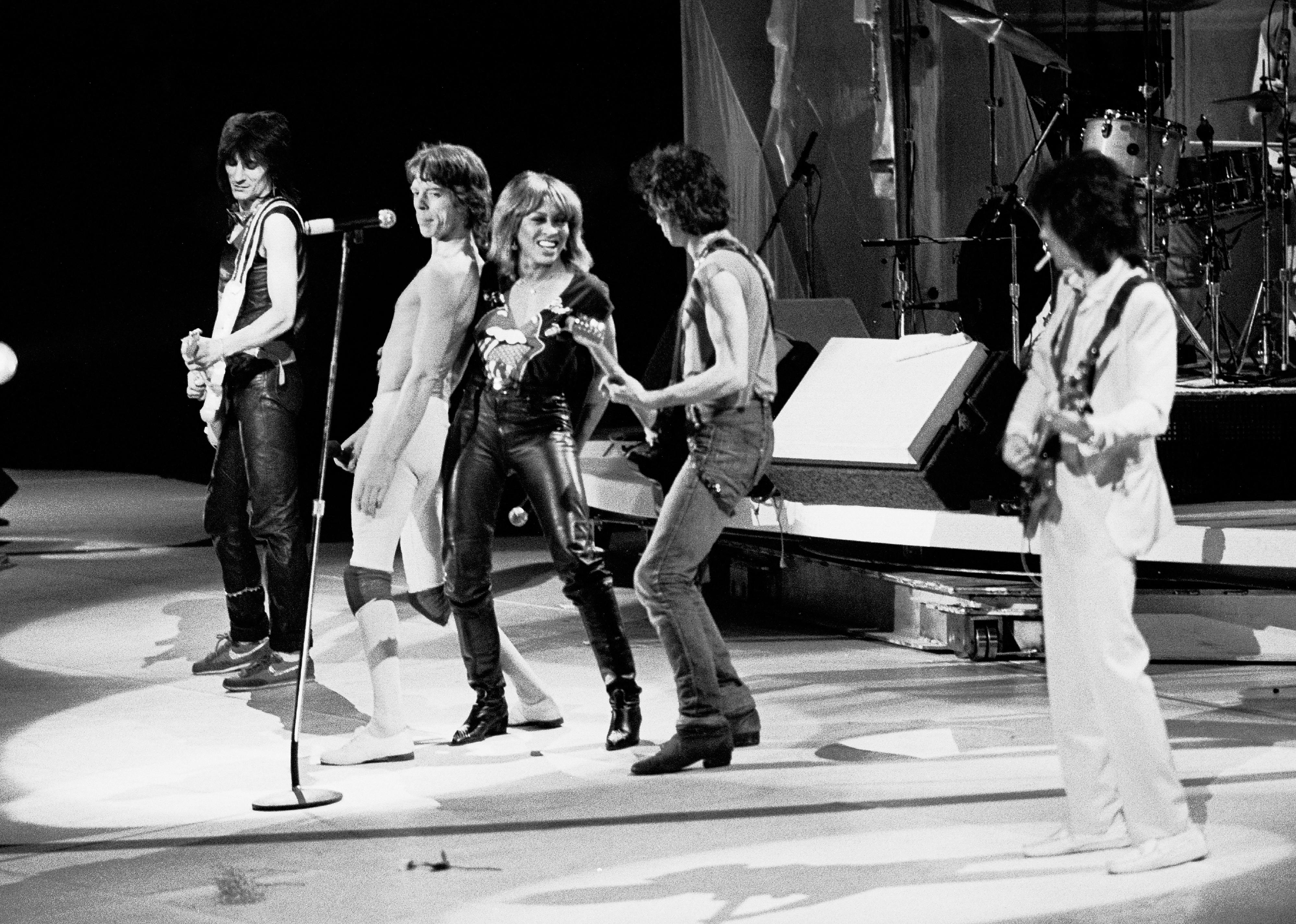 Gary Gershoff // Getty Images
Early '80s: Old school sound meets synth
Rolling Stones perform onstage with guest Tina Turner.
Turner slowly got back to work. She opened for Rod Stewart's U.S. tour in 1981 and played a supporting role in a Rolling Stones concert. The next year, she was included in a remake of The Temptations' "Ball of Confusion" by Martyn Ware and Ian Craig Marsh, of the band and production company British Electric Foundation. That song led to Turner signing a record deal with Capitol.
Turner and Davies had new ideas for music in 1983. Rather than stay true to a retro musical style, the duo wanted to introduce synthesizers and other newer production techniques. That November, Capitol released Turner's rendition of the Al Green '70s classic, "Let's Stay Together," again produced by the British duo. The song climbed the U.K. charts and peaked at #6. In the U.S., the song reached #3 on the R&B charts in 1984.
---

Ron Galella // Getty Images
1984: 'What's Love Got to Do with It'
Tina Turner at a table at an after party for the 1984 MTV Video Music Awards.
Turner's work with younger producers would eventually lead her back into a U.K. studio to record "Private Dancer," released in May 1984. The album included covers of "Help!" from The Beatles and an electro-rock version of David Bowie's "1984." But what really caught the world's ear was "What's Love Got to Do with It," written by Terry Britten and Graham Lyle.
"What's Love Got to Do with It" spent three weeks at the top of the Hot 100 charts. With the song, Turner also became a staple on MTV, her image now on par with the likes of a much younger Madonna on the small screen and in the public imagination. She also performed the song at MTV's first-ever Video Music Awards and, a year later, would beat out Madonna, Cyndi Lauper, and Sade for Best Female Video.
---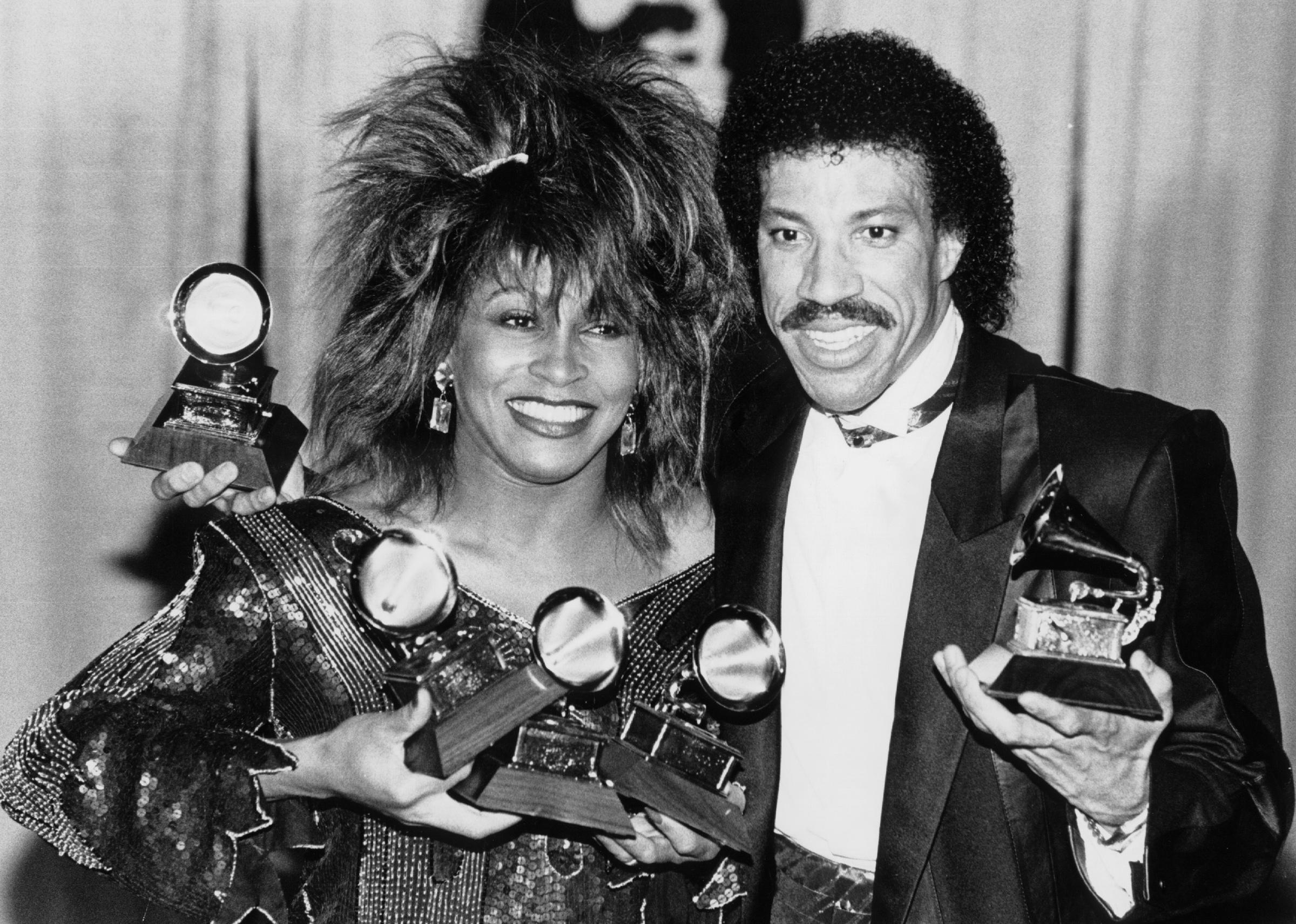 Chris Walter // Getty Images
1985: Triumph on her own terms
Tina Turner at the 1985 Grammy Awards with Lionel Richie and his award.
"Private Dancer" was a turning point in Turner's career. It proved her old-school R&B vocals could play with the latest studio-produced sound and established her within the 1980s echelon of pop stars. The album spent 147 weeks on the U.K. album charts. In the U.S., it spent 81 weeks on the R&B listings. Turner picked up three Grammys for the album, including Record of the Year and Female Pop Vocal Performance for "What's Love Got to Do with It." The album would be the biggest hit of her career.
---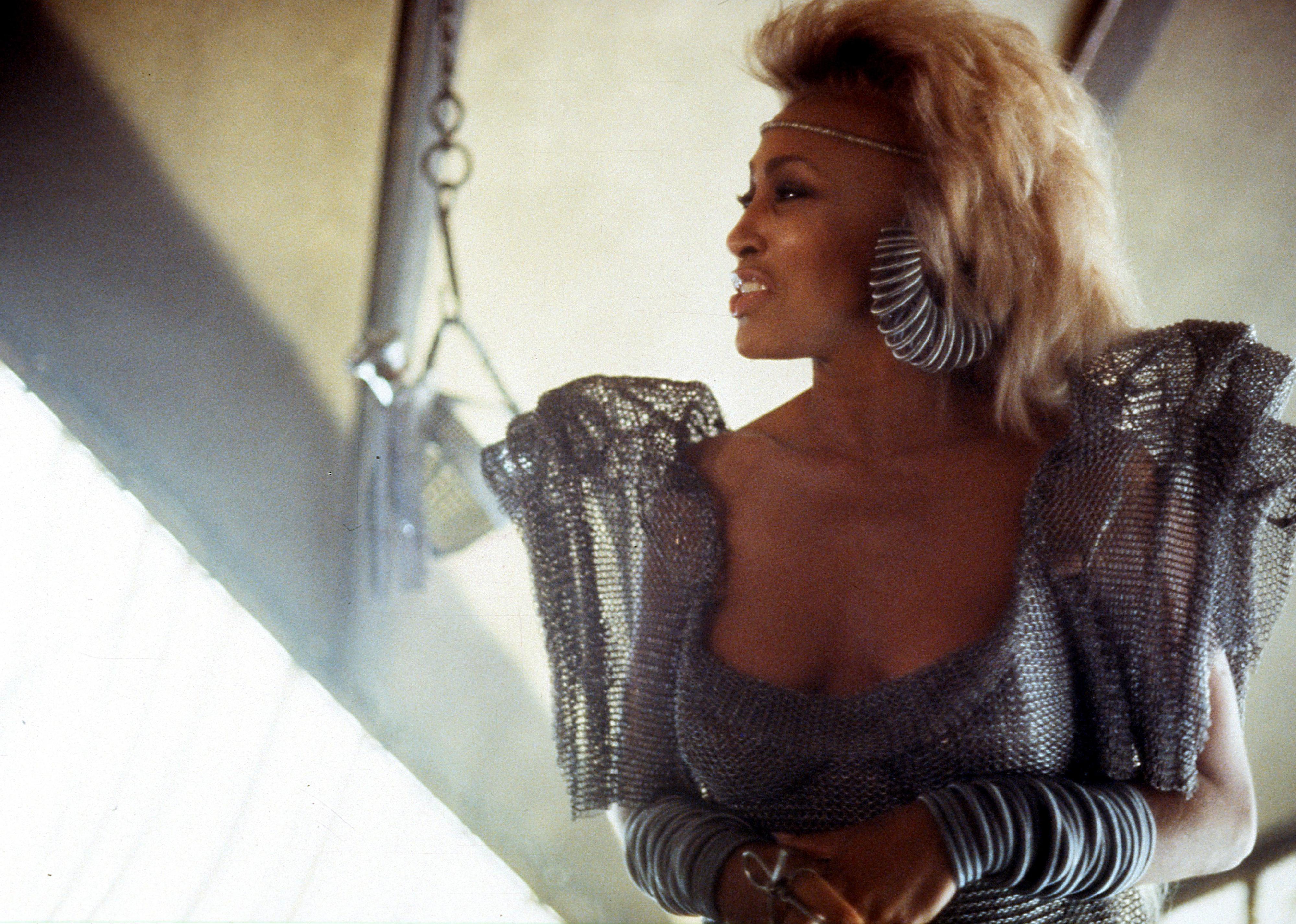 Warner Brothers // Getty Images
Mid-1980s: Telling her story
Tina Turner wearing silver attire in a scene from the film 'Mad Max: Beyond Thunderdome', 1985.
Now a global pop star, Turner took her talents to the big screen. She took on the role of Aunty Entity, a fearsome ruler of a postapocalyptic town, in the third installment of the Mad Max series, "Mad Max: Beyond Thunderdome" alongside Mel Gibson. The movie earned her two more hits, "We Don't Need Another Hero (Thunderdome)" and "One of the Living." The latter would gain her another Grammy in 1986 for Best Female Rock Vocal Performance. She also participated in the all-star extravaganza that was "We Are the World."
Her newfound fame also brought with it renewed interest in her dark days with Ike. Her revelations in the 1981 interview for People alongside her hits only fanned the flames, which led Turner to publish an autobiography, "I, Tina: My Life Story," which was released in 1986 and co-authored by music journalist Kurt Loder. While Turner thought the book might "get the journalists off my back," it did the opposite, only prompting the media to continue haranguing her with questions.
---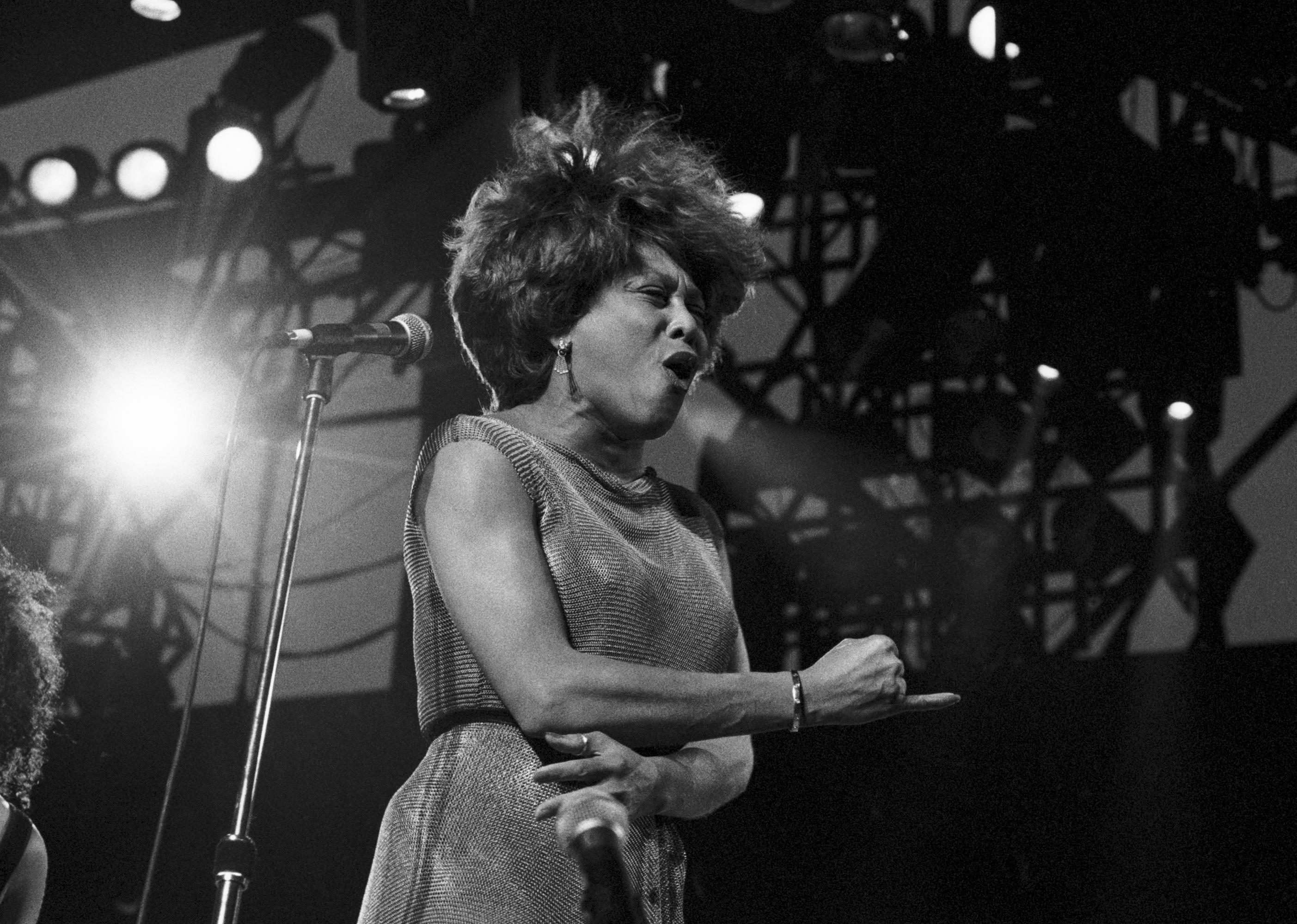 Lisa Lake // Getty Images
1993: Filming 'What's Love Got to Do with It'
Tina Turner performs at the Allentown Fairgrounds on July 9, 1993.
Touchstone Pictures optioned Turner's autobiography following its success in 1988. Three powerhouse women were considered for the title role: Halle Berry, Robin Givens, and Angela Bassett. The latter won out after a performance of "Proud Mary." For the role, Bassett would work with a dialect coach, singing coach, choreographer, and personal trainer just to capture the dynamic singer's physique and style.
"I was very nervous because Tina Turner is so much in the public eye," said Bassett to Hollywood Foreign Press in 1993. "It felt as if it would be a high wire act over flames, and the slightest thing could make me fall off because we have her performances to compare mine to." Bassett would earn her first Golden Globe win and her first Oscar nomination for her performance as Turner.
The movie opened in June 1993 along with a soundtrack album from Virgin Records and the launch of Turner's concert tour. Ike would eventually refute his portrayal in the film and even challenge the Queen of Rock 'n' Roll to a musical duel, which never materialized.
---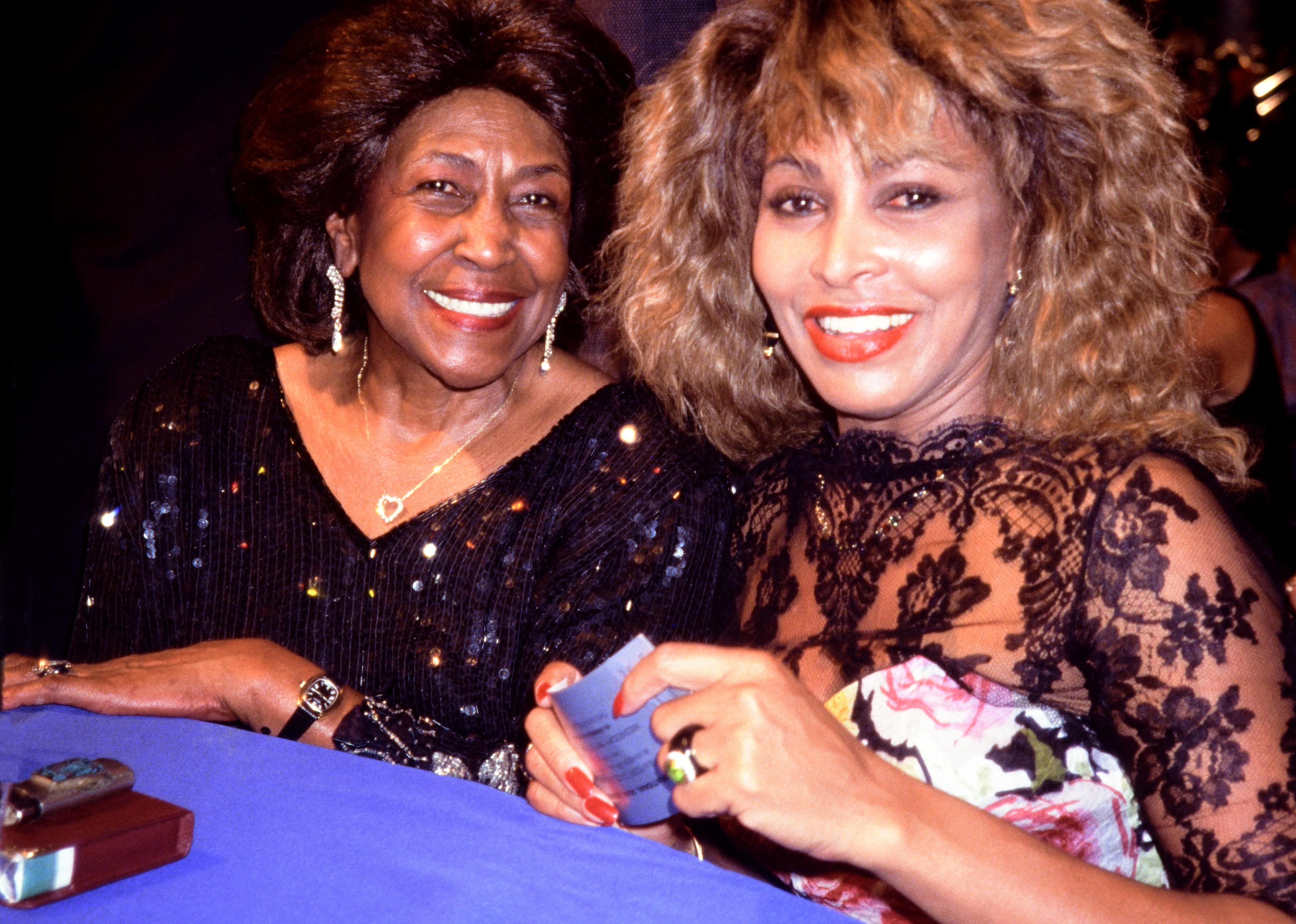 Dave Hogan // Getty Images
1990s: Reuniting with mother
Tina Turner and her mother Zelma pose for a photograph in London.
After reuniting with her mother, Zelma Bullock, what should've been a moment of joy became disappointment and sadness. Her mother did not fully accept the fact that Turner was able to achieve these things on her own. "…When I became a star, of course [back] then she was happy … I did all kinds of things for her," Turner said in her 2021 documentary, "Tina." "She was my mother. I was trying to make her comfortable because she didn't have a husband. She was alone, but she still didn't like me."
---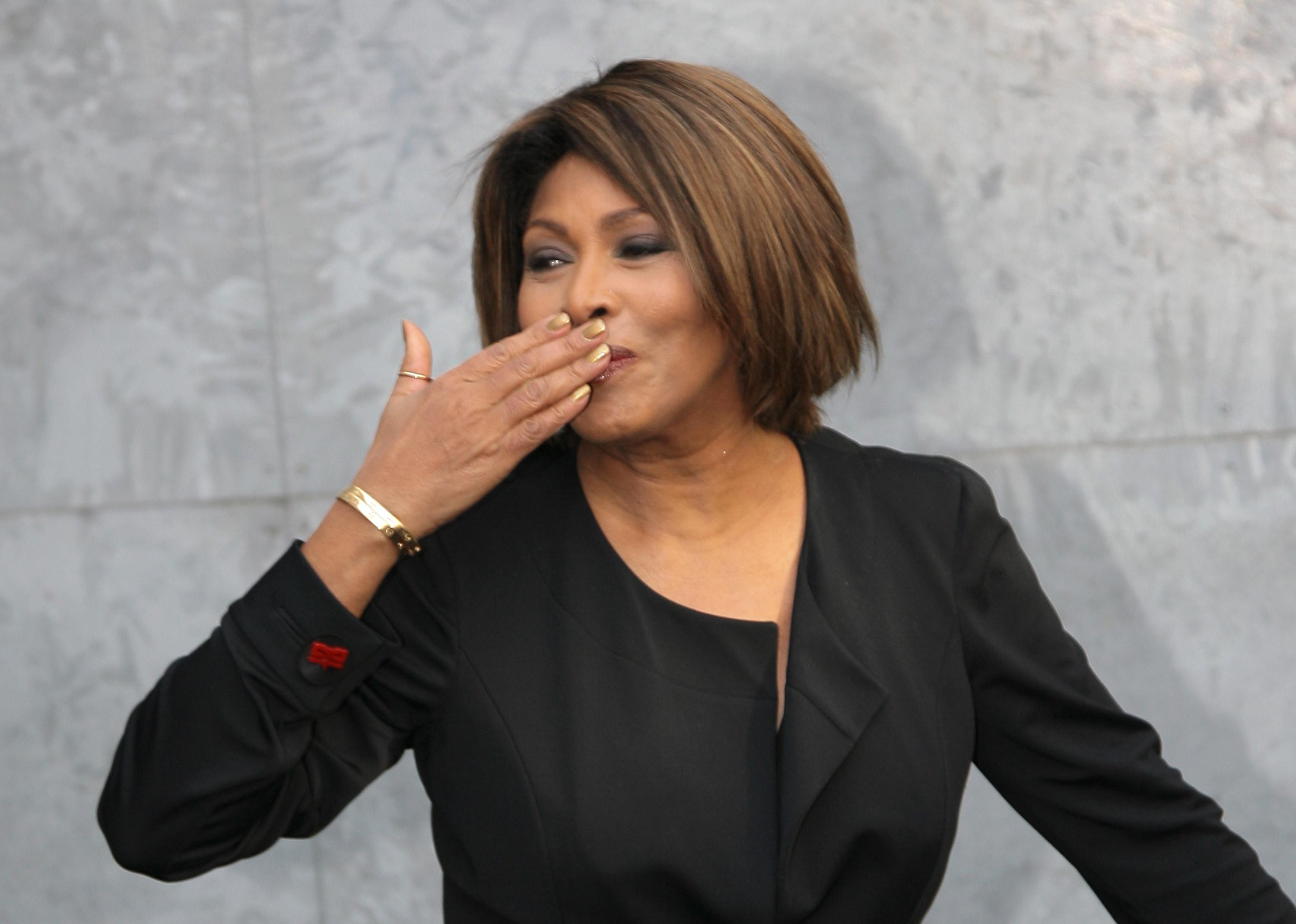 Giuseppe Cacace // Getty Images
2000: On stage, one last time?
Tina Tuner arrives at the Giorgio Armani fashion show.
Turner would announce her retirement in 2000, though she would take the stage eight years later at the Grammys with Beyoncé and for a final tour celebrating her half-century-long career. "I was just tired of singing and making everybody happy," Turner told the New York Times.
But of course, the legend doesn't bid adieu in silence. Released in 2000 as a concert documentary, "Tina Turner: One Last Time Live in Concert" chronicled the "Twenty Four Seven" tour for the album of the same name. The film captured her powerful performances on a state-of-the-art set for sold-out audiences at the former Wembley Stadium in London. According to MTV, "Twenty Four Seven" became the highest-grossing tour of that year in North America, raking in $80.2 million.
---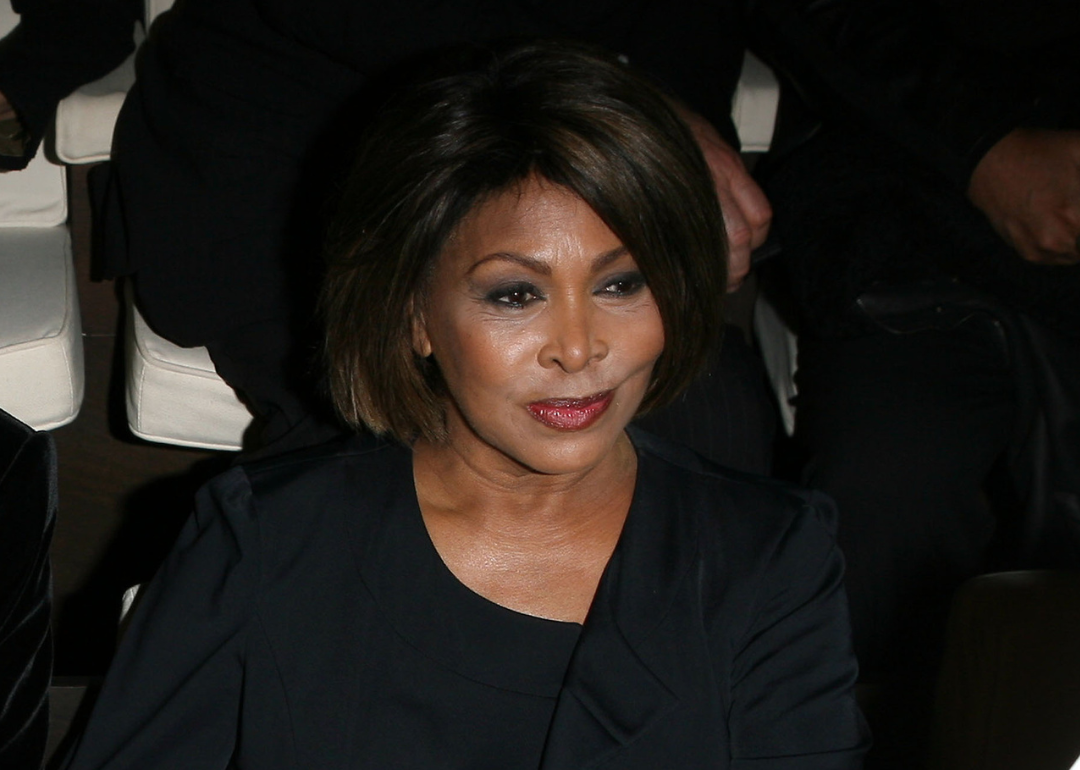 Venturelli/WireImage via Getty Images
2007: Coming to terms with Ike
Tina Turner at Milan Fashion Week in 2007.
Nearly four decades after their divorce, Ike Turner died on Dec. 12, 2007, at age 76 following a cocaine overdose. While the powerhouse singer's representative made no comments, only to say that Turner hadn't had contact with Ike in more than three decades, the effect of their tumultuous relationship in the eyes of the public is undeniable. Its shocking revelation brought domestic abuse to the forefront in the 1980s.
"Here's this icon saying: It's okay to talk about this," Ruth Glenn, an early reader of Turner's 1986 autobiography, told Rolling Stone. Glenn would go on to become CEO and president of the National Coalition Against Domestic Violence. Even today, TikTok clips of Turner continue to inspire people to leave abusive partners.
---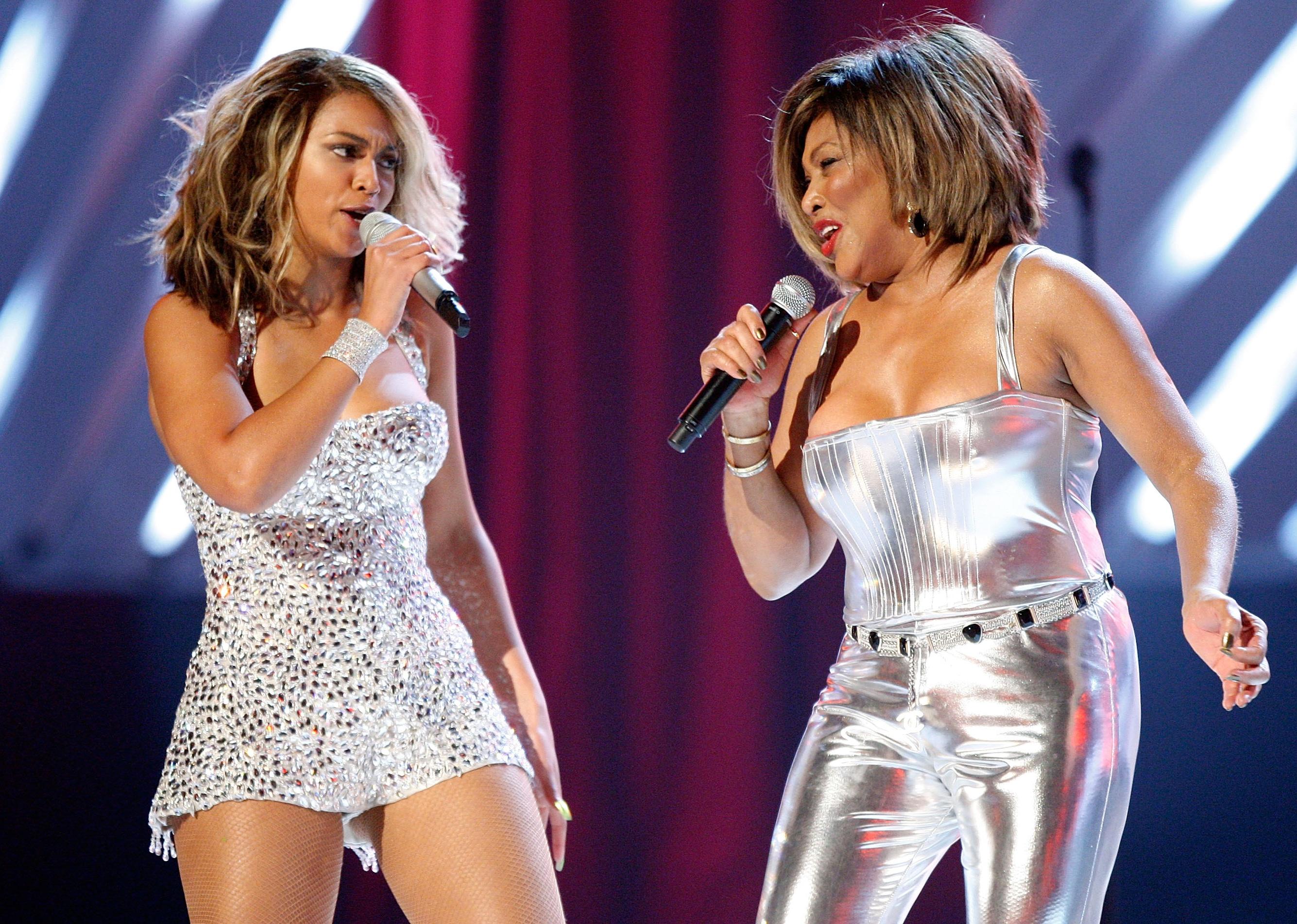 Kevin Winter // Getty Images
2008: One more farewell
Beyonce Knowles and Tina Turner perform onstage during the 50th annual Grammy awards.
In 2008, Turner performed at the 50th annual Grammy Awards alongside Beyoncé. Queen Bey called Turner one of the "two Tinas" that inspired her life: "That's my mother, Tina, and of course, the amazing Tina Turner," Knowles-Carter said. "I'll never forget the first time I saw you perform. I never saw a woman so powerful, so fearless, so fabulous, and those legs!"
The same year, the 69-year-old Turner marked the end of her traveling performances with "Tina! 50th Anniversary Tour" in both North America and Europe. The explosive tour packed with crowd-pleasing hits ended in Sheffield, England, on May 5, 2009, after 90 exhausting shows that would have tried performers half the legend's age.
---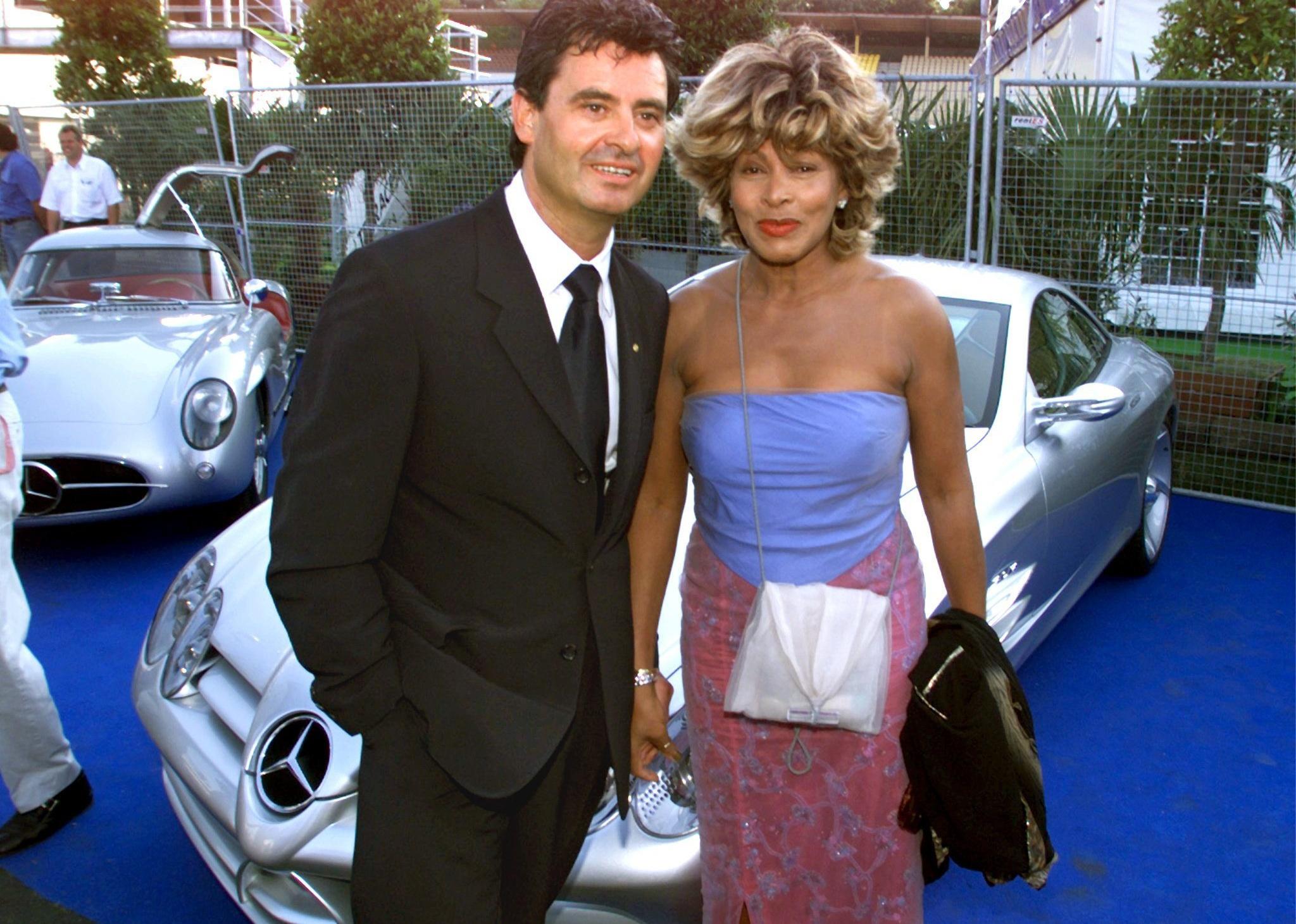 picture alliance // Getty Images
2013: A love to last a lifetime
Tina Turner and Erwin Bach before an event.
After 27 years, Turner wed her second husband, former music executive Erwin Bach in a private ceremony in Zurich, Switzerland. The pair met back in 1986 when 30-year-old Bach was assigned to pick the 46-year-old global pop star Turner up at the airport. "He had the prettiest face. You could not miss it," Turner told the camera on the HBO documentary, "Tina." After Bach decided to fly to Los Angeles to see her, they were inseparable ever since. By 1989, Bach would propose, but Turner remained reticent after her past relationship. They did, however, settle in Switzerland in 1995. Turner would eventually give up her U.S. citizenship to become a Swiss national.
---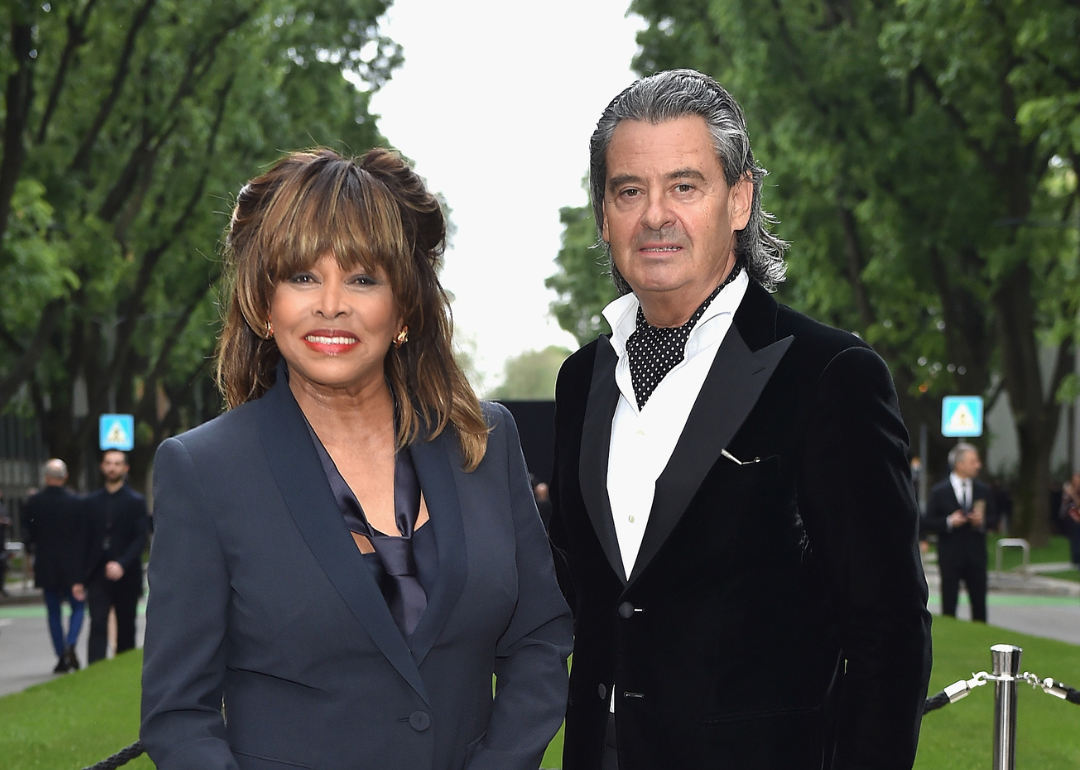 Jacopo Raule/Getty Images for Giorgio Armani
2013: A noble act of love
Tina Turner and Erwin Bach attend the Giorgio Armani 40th Anniversary Silos Opening And Cocktail Reception on in Milan, Italy.
Turner's kidney problems began with hypertension, which was diagnosed all the way back in 1978. The singer, however, didn't really know what high blood pressure meant at the time and failed to properly care for herself. "I considered high blood pressure my normal. Hence, I didn't really try to control it," Turner told the European Health Kidney Alliance. In 2009 and 2013, the diva suffered strokes that led to failing kidneys. She was diagnosed with intestinal cancer in 2016 but also faced total kidney failure. Bach would save his love, offering his kidney in a transplant that would add years to Turner's life.
---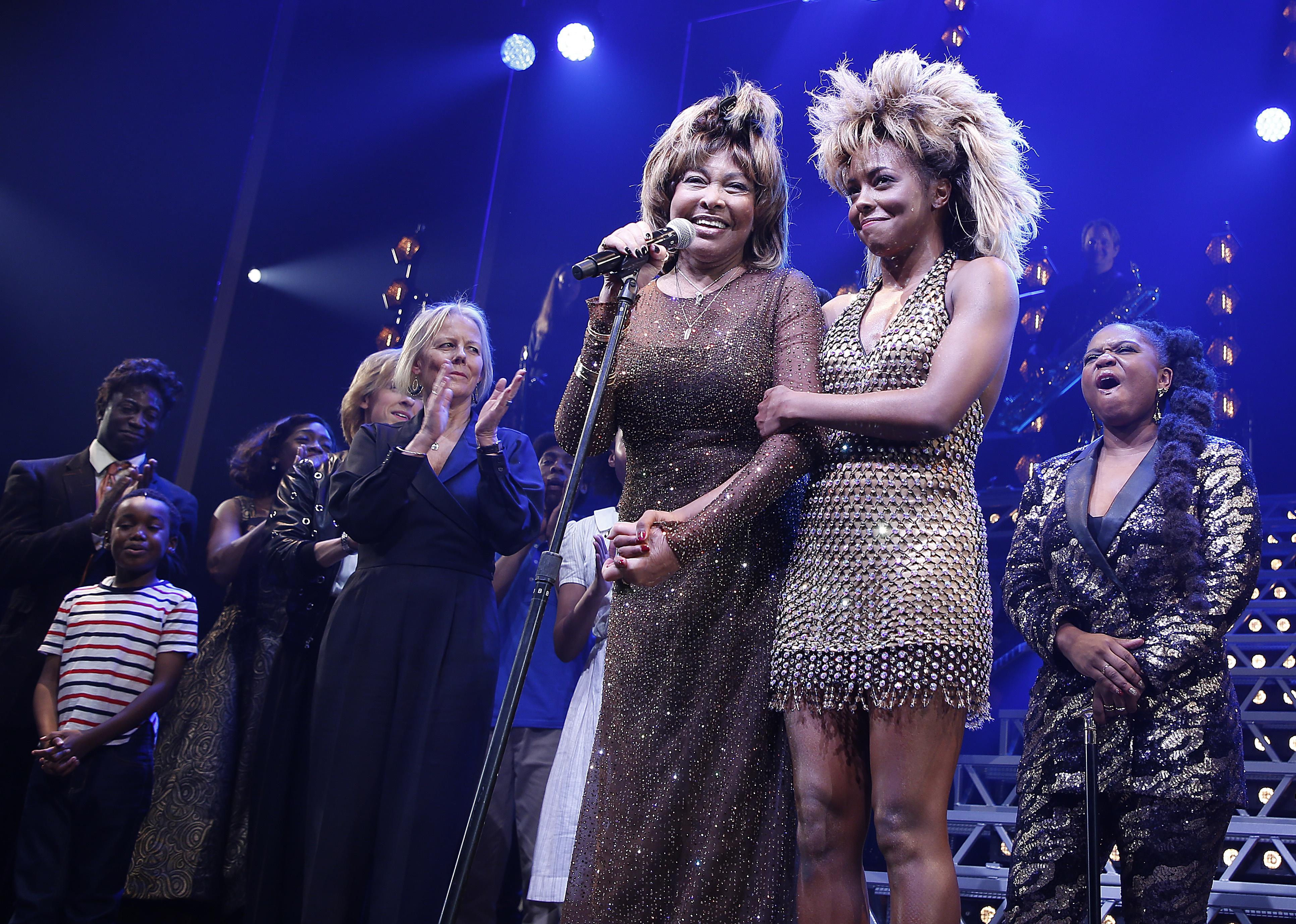 John Lamparski // Getty Images
2019: A Broadway success
Tina Turner and Adrienne Warren speak during "Tina: The Tina Turner Musical" opening night.
On Nov. 7, 2019, "Tina: The Tina Turner Musical" opened on Broadway. Written by playwright Katori Hall and directed by Phyllida Lloyd, the show was first staged in London and included 23 songs, including the star's standards: "Nutbush City Limits," "Proud Mary," and "What's Love Got to Do with It." The musical adaptation to Turner's life was a hit, grossing $1.4 million in the first three days and playing to a standing crowd at the Lunt-Fontanne Theatre. It was joined by other musicals supported by celebrity star power, The Temptations-based "Ain't Too Proud" and "Jagged Little Pill" with songs from Alanis Morissette.
---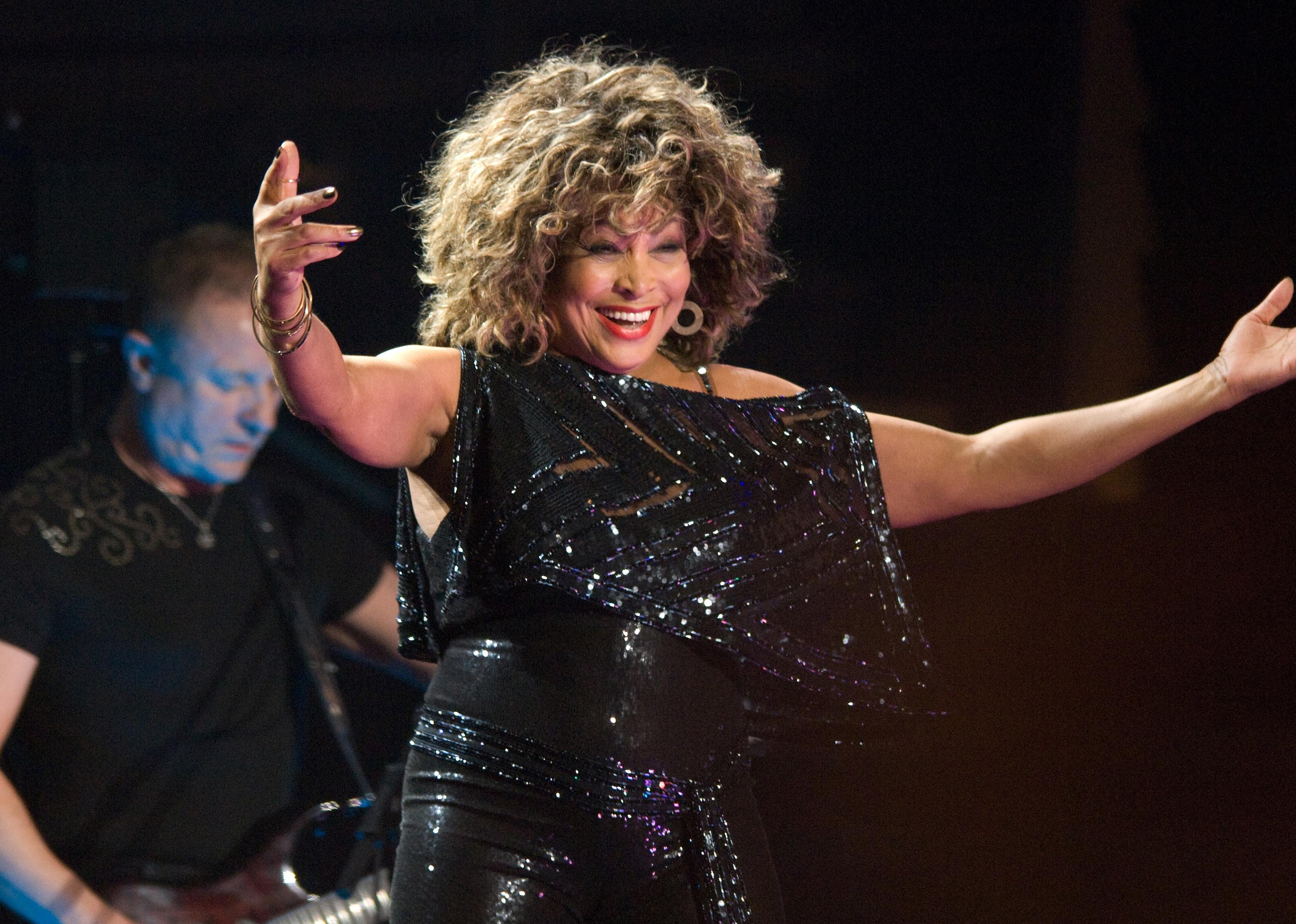 Rob Verhorst // Getty Images
2021: Goodbye to 60 years of music
Tina Turner performs on stage at the GelreDome.
By March 2021, Turner had released a new HBO documentary, "Tina," in her own words featuring commentary from the many people who helped her along the way. Filmed in her home in Zurich, "Tina" documents some of her last years in the public eye and allows the star to shape (and sometimes rewrite) her own story decades later. In October, she sold her music catalog. According to BBC, the rights were sold for an undisclosed amount that is estimated to be $50 million to publishing company BMG.
---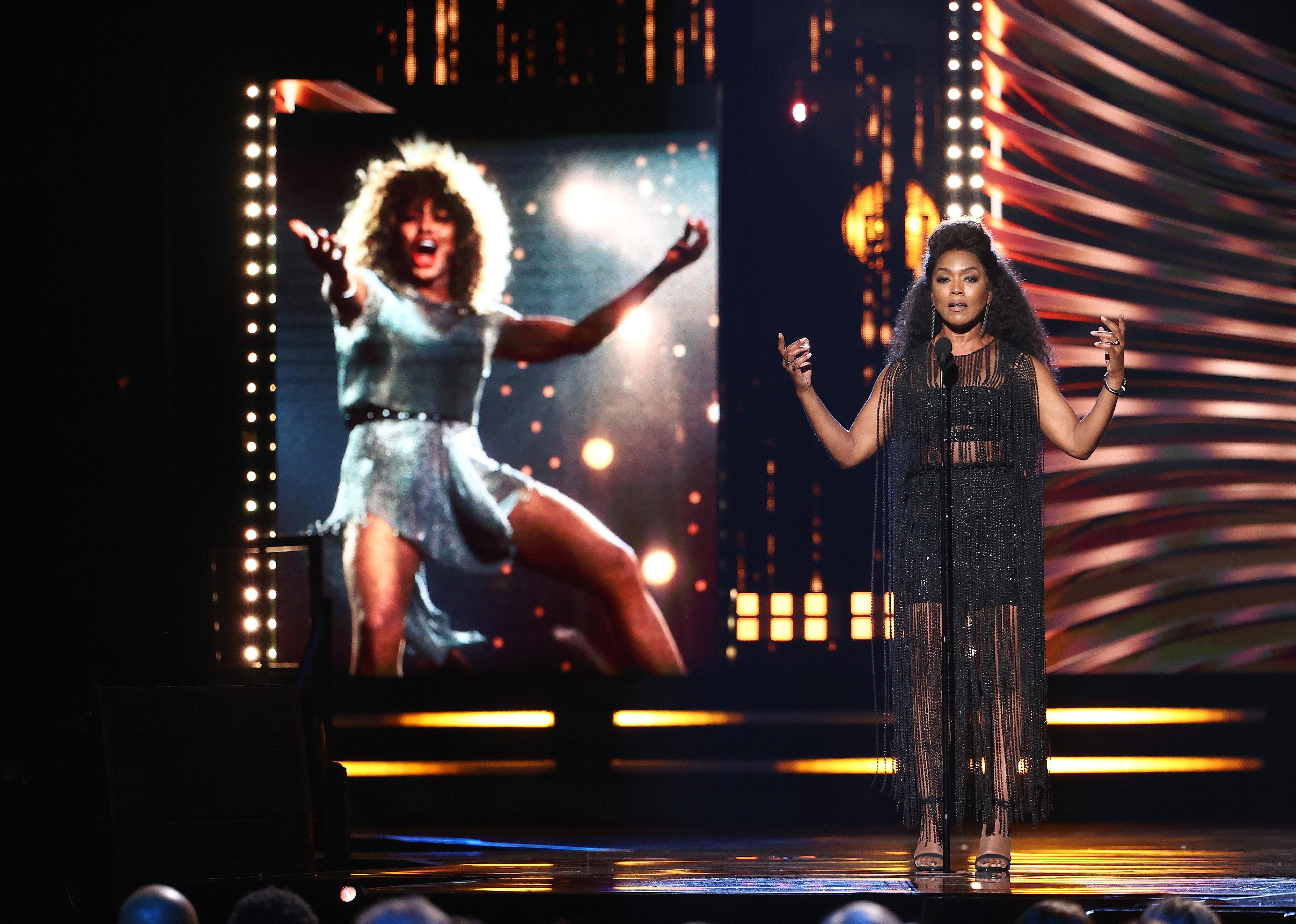 Kevin Kane // Getty Images
2021: A Hall of Famer in her own right
Angela Bassett inducts Tina Turner onstage during the 36th Annual Rock & Roll Hall Of Fame Induction Ceremony.
Tina Turner was inducted into the Rock 'n' Roll Hall of Fame for the second time in her life in October 2021. Three decades prior, she received the honor as part of the Ike and Tina duo, but this time, the accolade was all her own. "What brings us here tonight is Tina's journey to independence," said actress Angela Bassett, who inducted the star that night. In a tribute, singer Pink movingly remarked, "To just be reaching her peak at the age of 50. It's not only inspiring to us women, but it's changing the rules of the playbook."
---

AaronP/Bauer-Griffin // Getty Images
2023: Rest in well-deserved peace
Flowers and memorabilia at Tina Turner's star on the Walk of Fame.
After 60 years in the business, with countless awards and accolades, Tina Turner died on May 24, 2023, at 83 years old. Turner died peacefully in her home near Zurich, Switzerland, after battling a stroke, kidney failure, and intestinal cancer. She leaves behind millions of fans across the world, a complicated legacy of survival and resurgence, and an inspiration for generations of musicians.
Data reporting by Eliza Siegel. Story editing by Carren Jao. Copy editing by Tim Bruns. Photo selection by Clarese Moller.
---