9 in 10 small businesses use tech platforms—here are the most common types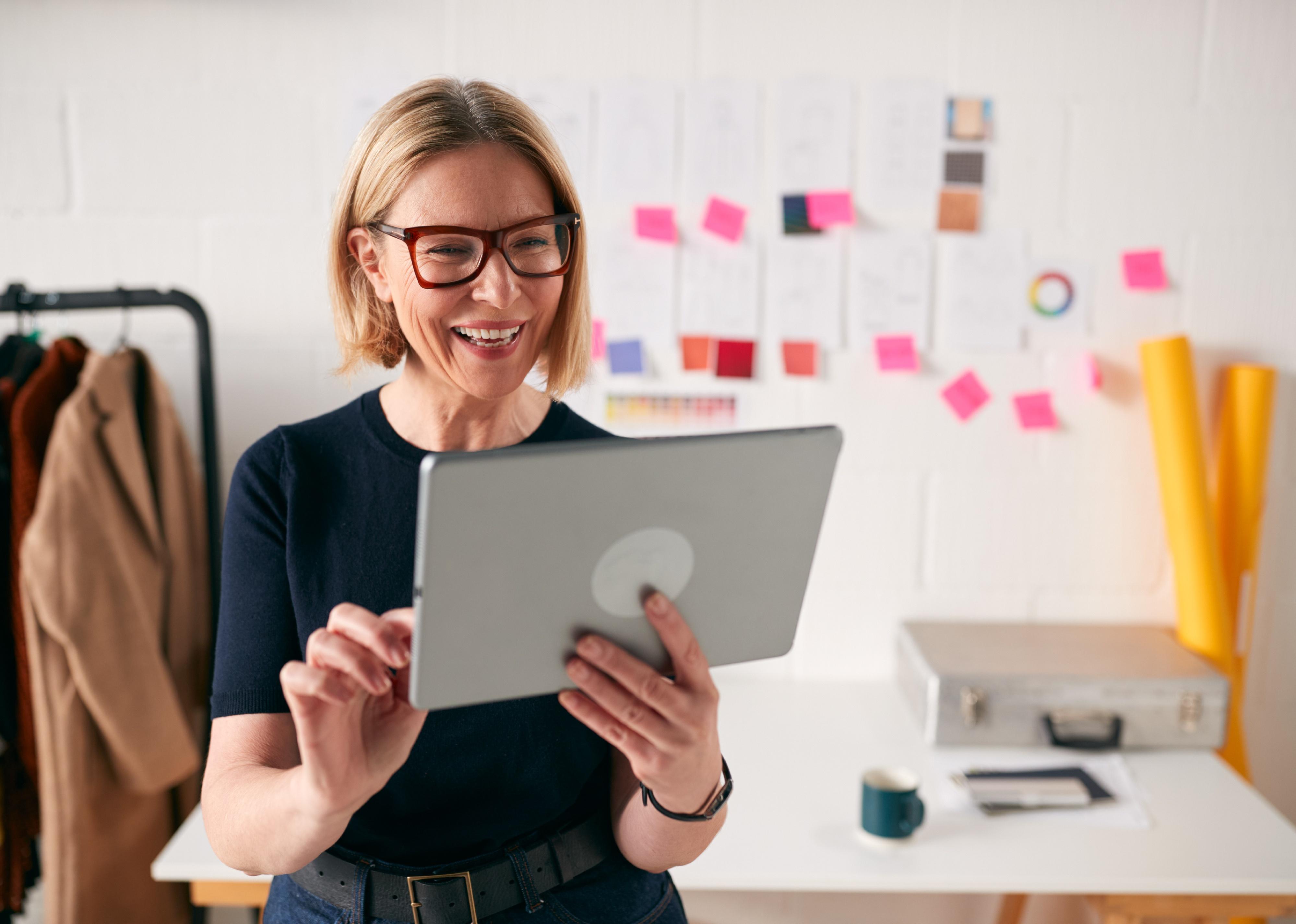 Monkey Business Images // Shutterstock
9 in 10 small businesses use tech platforms—here are the most common types
Businesswoman using tablet in studio of business.
Small businesses looking to reach potential customers, streamline sales systems, and manage payroll are increasingly turning to technology to optimize their operations. Over 90% of U.S. small businesses use at least one technology platform for their operations and growth, according to a 2022 survey from the U.S. Chamber of Commerce.
The COVID-19 pandemic forced many small businesses to close, and those that survived the worst of the economic downturn then faced supply chain disruptions, staff shortages, and inflation. The survey found 86% of small business owners said technology helped their businesses survive the pandemic, especially as more businesses moved online and employees started working remotely.
Investing the time and energy to follow technology trends and learn how to implement new platforms can pay off for companies by automating parts of their operations and bringing them new insights into their potential and current customers. For small businesses, technology provides opportunities to expand capacity and simplify workflows.
Nextiva identified the top types of tech platforms small businesses used in the wake of the pandemic, based on the U.S. Chamber of Commerce survey data. The survey included 1,755 owners of businesses with fewer than 250 employees, and not in the agricultural sector.
---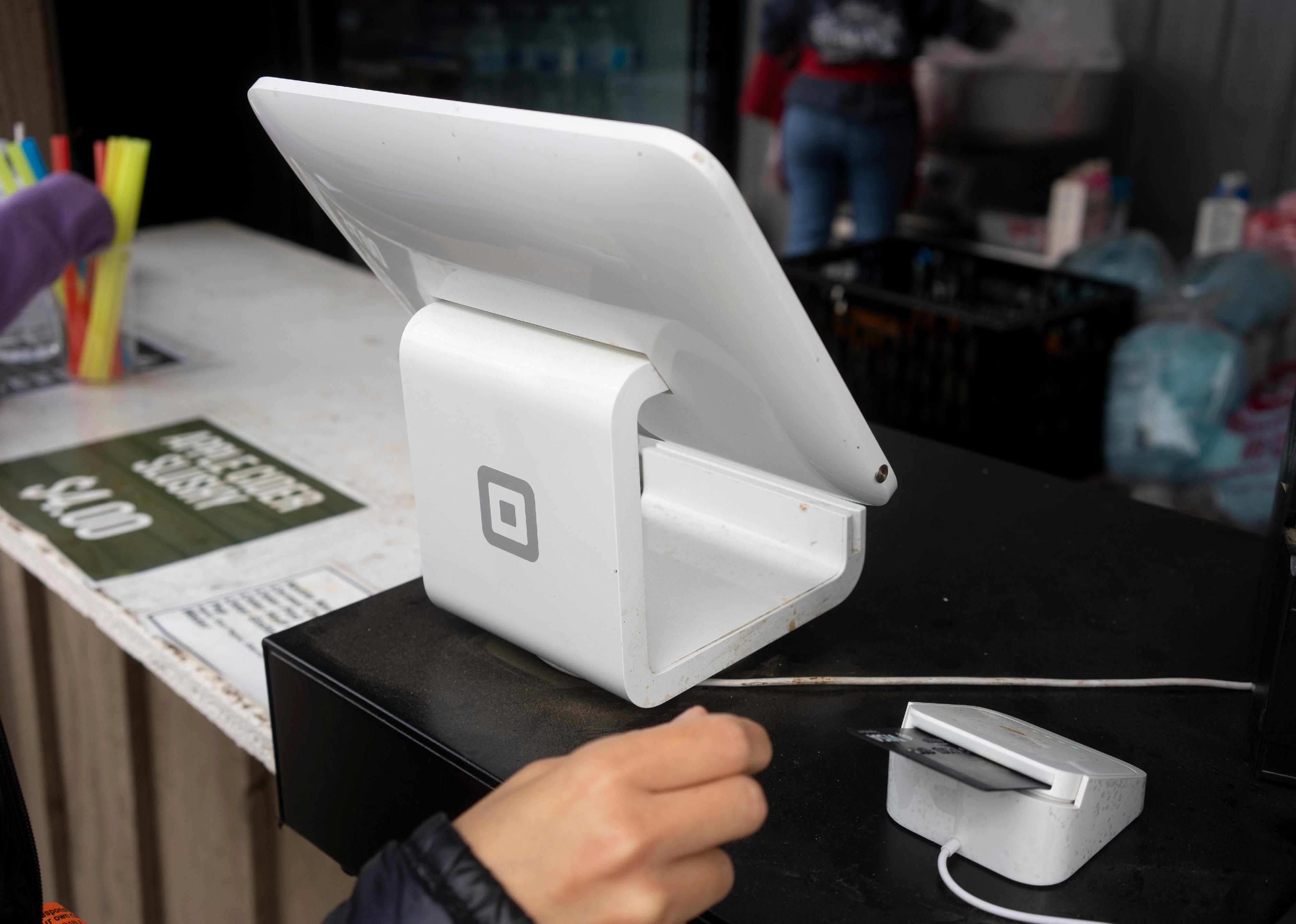 Tada Images // Shutterstock
#4. Point-of-sale tools (tie)
A Block branded POS stand with a chip card reader.
– Share of small businesses utilizing this platform type: 36%
Technology can help small businesses in processing sales. Tools like Block—formerly known as Square, Clover, and Toast—allow businesses to accept credit card payments from anywhere employees and customers can use a smartphone. This offers a more flexible alternative to the traditional cash register system. Point-of-sale technology was particularly helpful to restaurants early in the pandemic by allowing diners to order and pay for their food by phone, with limited contact with servers. In addition to accepting payments, some point-of-sale systems also help track inventory, run daily sales reports, and manage customer loyalty rewards.
---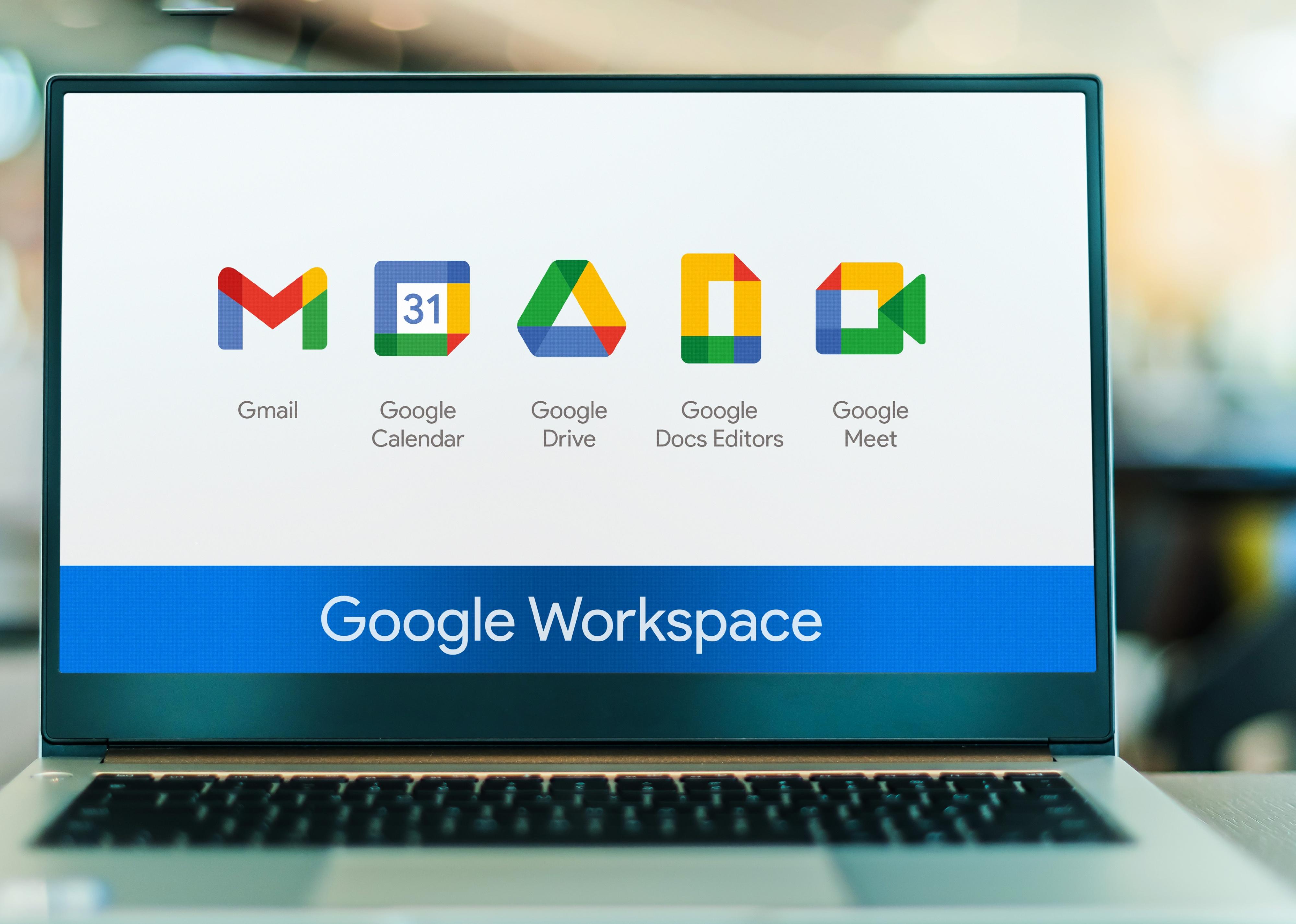 monticello // Shutterstock
#4. Productivity tools (tie)
Laptop computer displaying logo of Google Workspace.
– Share of small businesses utilizing this platform type: 36%
A significant share of small businesses use technology to boost productivity. With the growing popularity of remote work, small businesses are looking for new ways to stay connected to employees who may be physically apart. Tools like Google Workspace and Slack help streamline internal communications and collaboration among employees. Common features of this type of technology include instant messaging, document sharing that allows for collaborative editing, project management systems, and meeting scheduling. Another aspect of productivity is time management, including tools for time tracking and monitoring employees' output.
---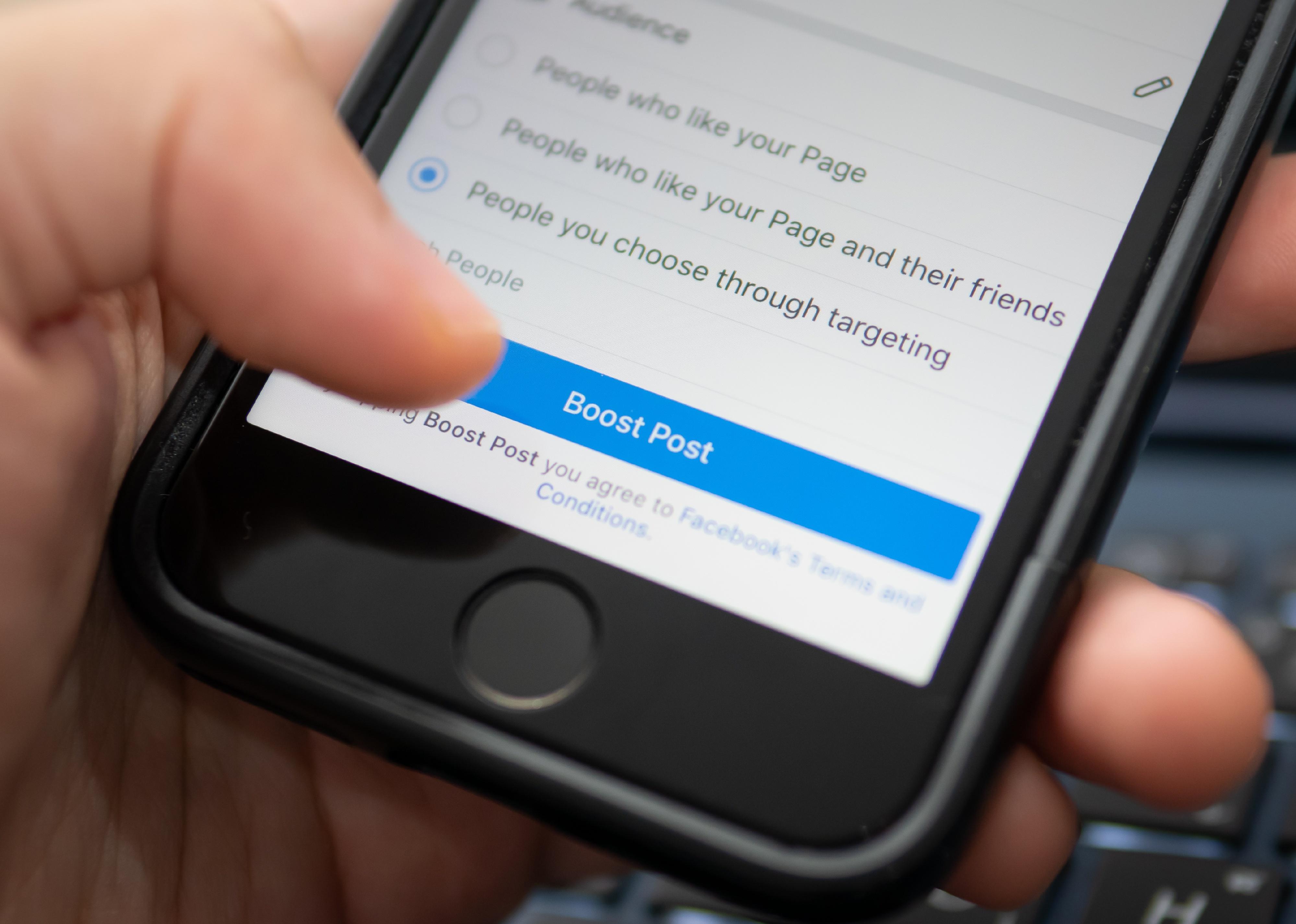 Wachiwit // Shutterstock
#3. Marketing platforms
Hand touching the "Boost Post" button on Facebook App.
– Share of small businesses utilizing this platform type: 41%
Digital marketing opens up new possibilities for small businesses to reach prospective customers. Tools like Google Ads and Facebook Boost give businesses the ability to run targeted marketing campaigns that rely on demographic data and are tailored to the company's goals. This removes the burden on business owners to guess who their best customers are and how to reach them. Incorporating technology in marketing also results in detailed insights on who responds to each ad and what problems they're trying to solve, which can inform future marketing efforts. Many digital marketing tools are relatively cheap compared to large print ads or billboards.
---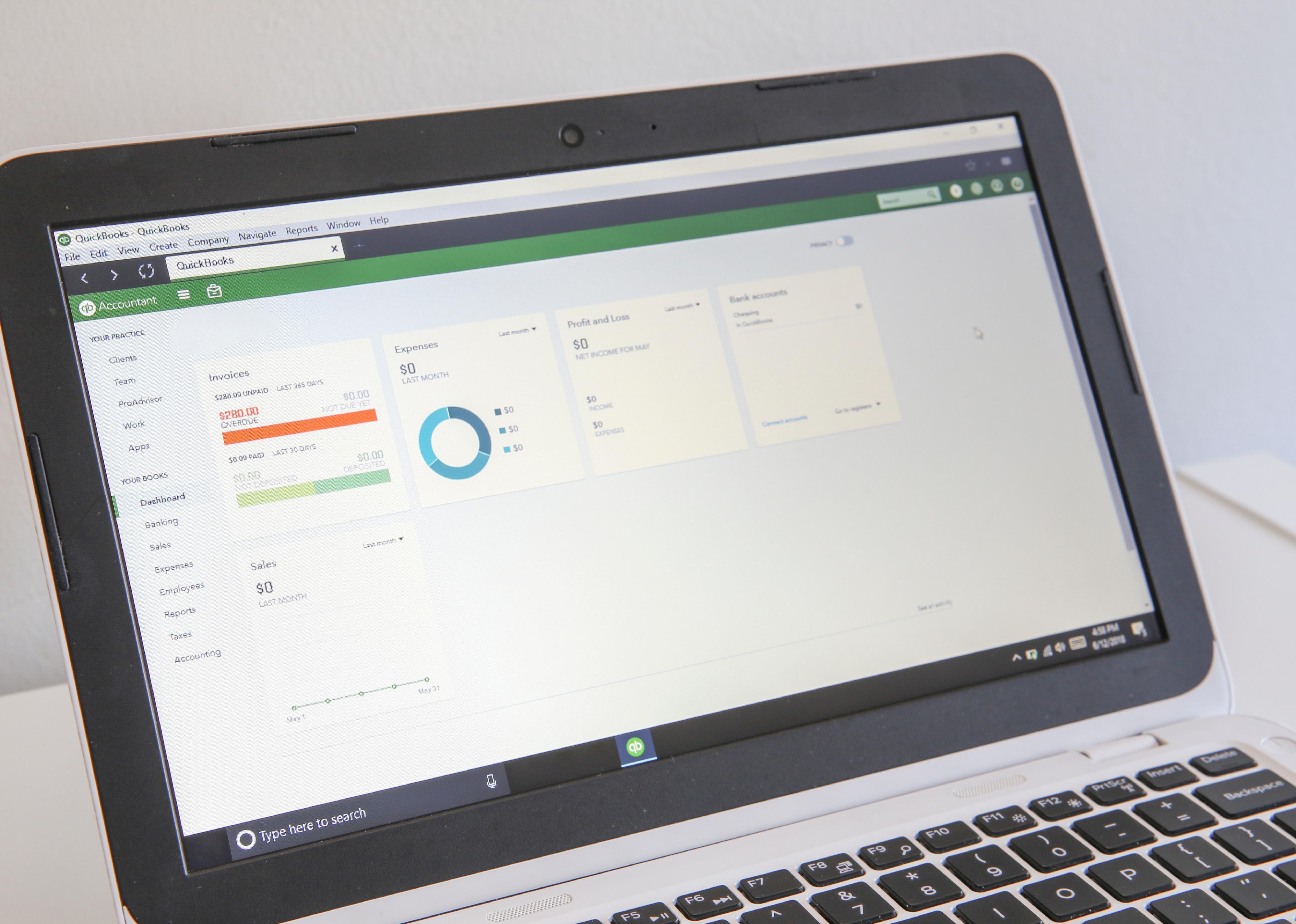 Thamyris Salgueiro // Shutterstock
#2. Accounting software
QuickBooks software displayed on laptop.
– Share of small businesses utilizing this platform type: 56%
Accounting software like QuickBooks and NetSuite gives small businesses the capacity to perform essential accounting and financial management functions. These tools create systems for sending invoices, tracking revenue and expenses, processing e-commerce, and running payroll, among other features. Without incorporating technology for these functions, businesses would need to hire staff specialized in bookkeeping, IT, and tax policy—a much more expensive proposition than paying for software. Technology also allows for the automation of certain accounting functions, like sending reminders for unpaid invoices or subscription billing. Another potential benefit is the ability to integrate accounting information with long-term planning that incorporates projections for supply chain and production.
---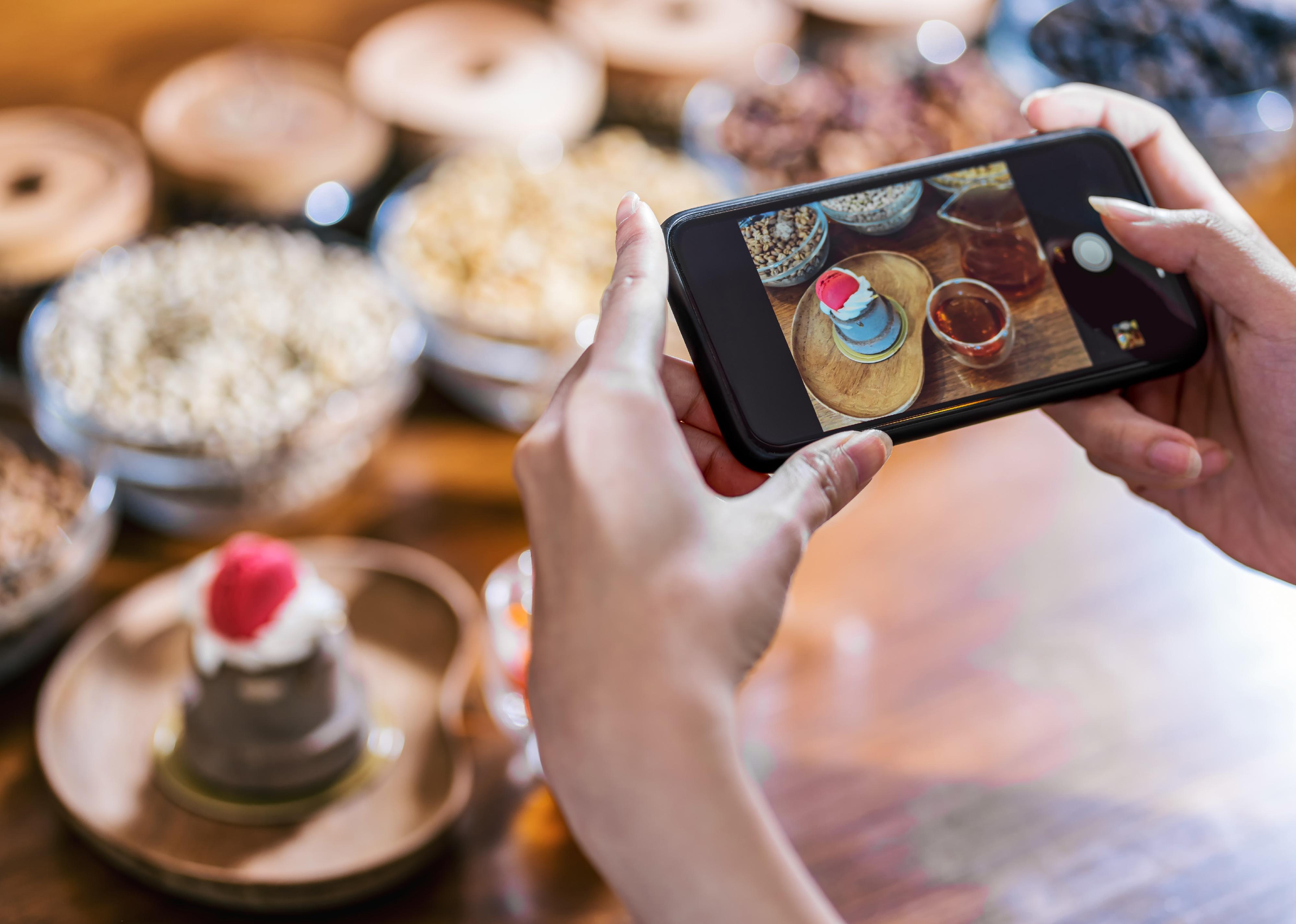 TZIDO SUN // Shutterstock
#1. Social media accounts
Close-up of a person with mobile phone taking photo of cupcake.
– Share of small businesses utilizing this platform type: 66%
The most common form of technology used by small businesses is social media. Tied closely to marketing platforms, social media allows businesses to communicate directly with customers and prospective customers. For businesses, social media fosters a sense of community, builds trust in a brand, and grows demand for products or services. Some of the most popular social media platforms are Facebook, Instagram, TikTok, and Twitter. Each platform has a unique user demographic and content presentation style, so businesses can choose a social media platform that allows them to connect with their customer base.
Data reporting by Paxtyn Merten. Story editing by Jeff Inglis. Copy editing by Paris Close. Photo selection by Clarese Moller.
This story originally appeared on Nextiva and was produced and
distributed in partnership with Stacker Studio.
---