The 10 most expensive sports collectibles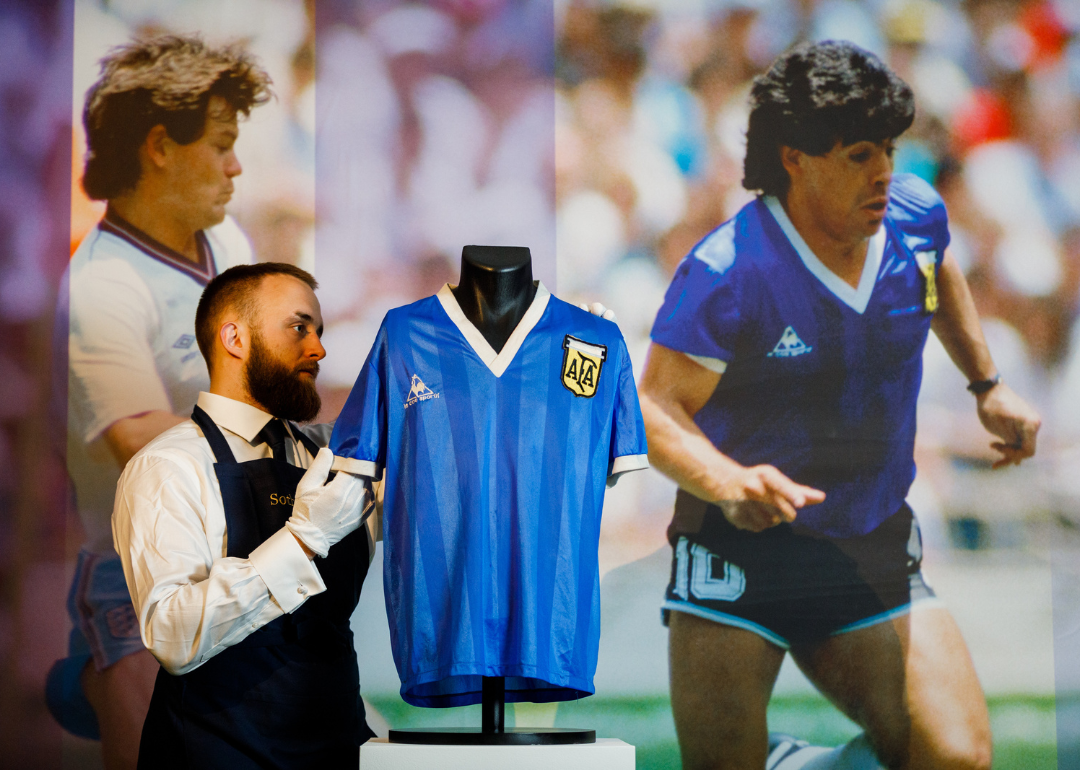 Tristan Fewings/Getty Images for Sotheby's
The 10 most expensive sports collectibles
Sotheby's New Bond Street exhibition of Diego Maradona's Historic 1986 World Cup Match-Worn Shirt.
Sports memorabilia has fetched a pretty penny for investors in the past half-century, and its sophistication has begun to rival that of the art world in recent years. Similarly, the prices collectors are willing to pay have exploded in the past half-decade. In 2022 alone, three items sold at auction for over $8.8 million, including Diego Maradona's famed "Hand of God" jersey. 
Maradona's jersey ranks near the very top in terms of the highest-priced items to sell at auction and indeed the most expensive football item. But the international superstar is still a distant third to items featured prominently in Major League Baseball and the NBA. 
OLBG has assembled a ranking of the top ten highest-priced items in sports collecting history.
---

Matt Dirksen/Colorado Rockies/Getty Images
1. 1952 Topps Mickey Mantle Card
The 1952 Topps Mickey Mantle rookie card from the collection of Marshall Fogel.
The New York Yankees were already a storied franchise when "The Mick" arrived in 1951, but by the time he left, the Yanks had added seven more World Series championships. And Mantle, one of the game's first five-tool players, set the American League record for All-Star appearance with 20, a record that still stands today. The three-time AL MVP's 1952 card broke the baseball card record, previously held by a T206 Honus Wagner card, by $5.35 million.
---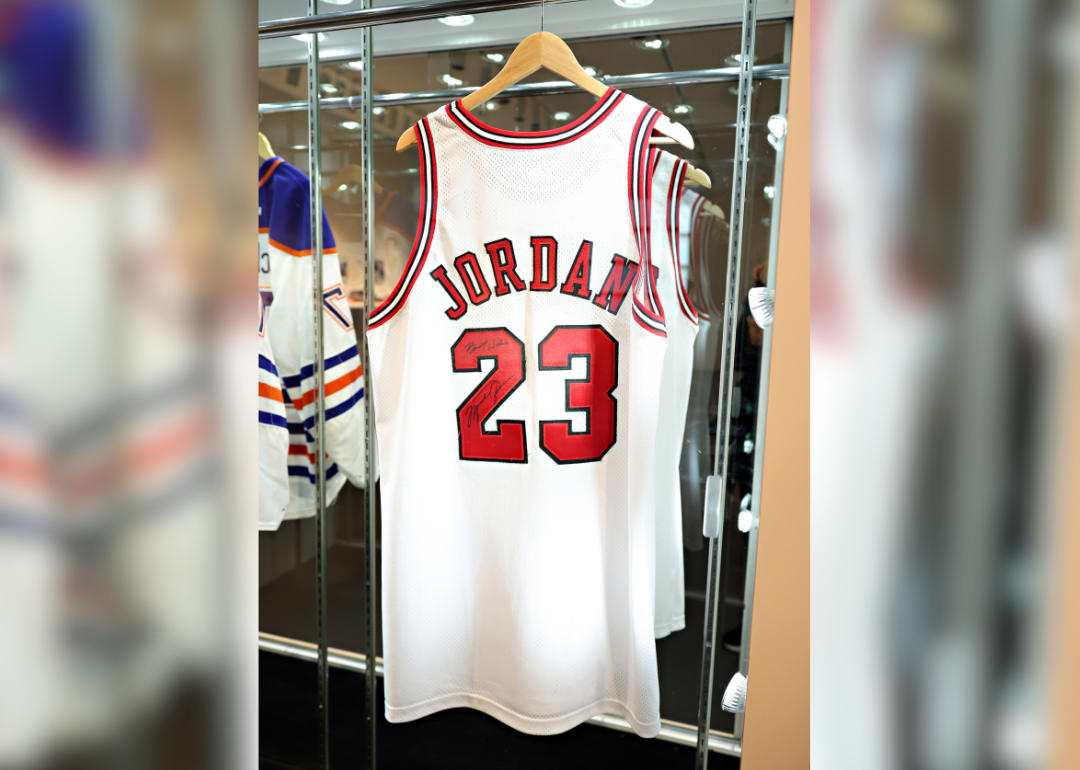 Cindy Ord/Getty Images
2. Michael Jordan's "Last Dance" Chicago Bulls Jersey
Michael Jordan's 1998 'The Last Dance' Chicago Bulls signed and game worn jersey is on display at Sotheby's.
People may argue over who the NBA's G.O.A.T. truly is, but there's no denying who is the top dog at the bank. Michael Jordan's net worth is north of $2 billion and many Jordan-related items at auction have set records over the years, ranging from his game-worn sneakers to his trading cards. But they all pale compared to his jersey from Game One of the 1998 NBA Finals. The Bulls may have fallen in overtime to the Utah Jazz that night, but Jordan's jersey was the big winner, setting the record for a basketball memorabilia sale in north of $10 million.
---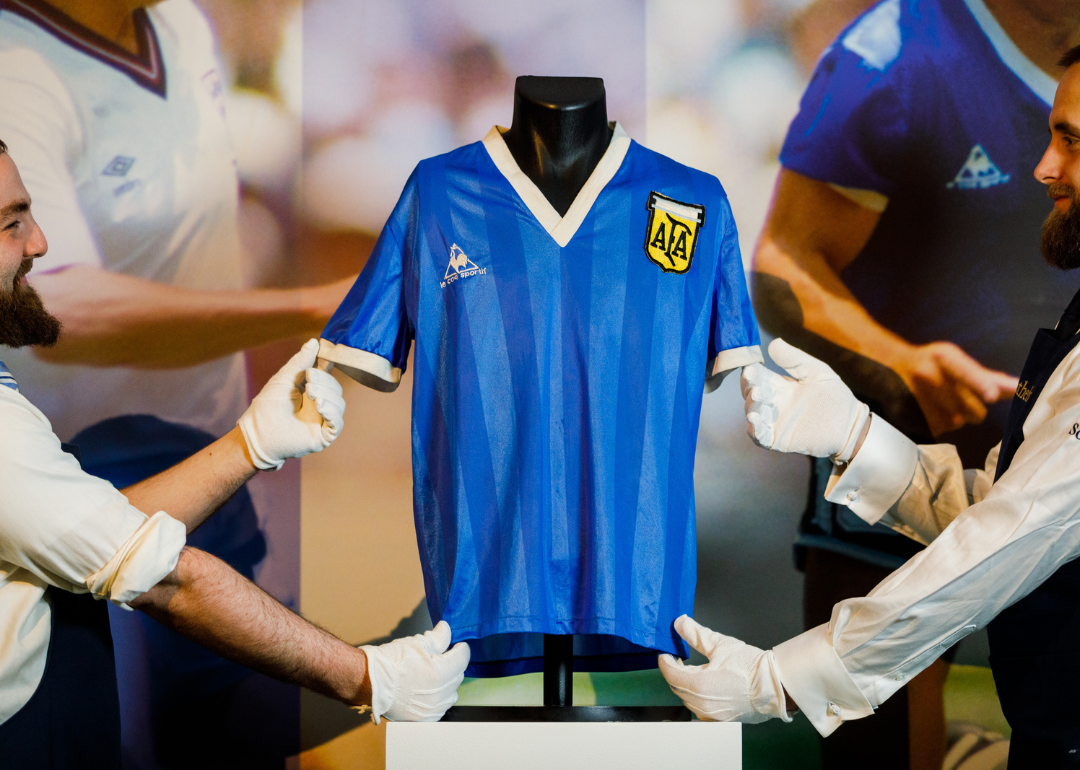 Tristan Fewings/Getty Images for Sotheby's
3. Diego Maradona's "Hand of God" Jersey
Diego Maradona's Historic 1986 World Cup Match-Worn Shirt on display at Sotheby's.
La Albiceleste won the 1986 World Cup, defeating West Germany 3-2 in the Final in Mexico City. Even though Jorge Burruchaga scored the World Cup-winning goal in the 83rd minute of the Final, his heroics aren't the most memorable moment of their World Cup run. Diego Maradona's first goal against England in the quarterfinals would become one of the most famous goals scored in football history. It's called the "Hand of God" because an illegal handball was not called, allowing Maradona to score using his hand. His jersey is now the highest-priced international sports item in the world. 
---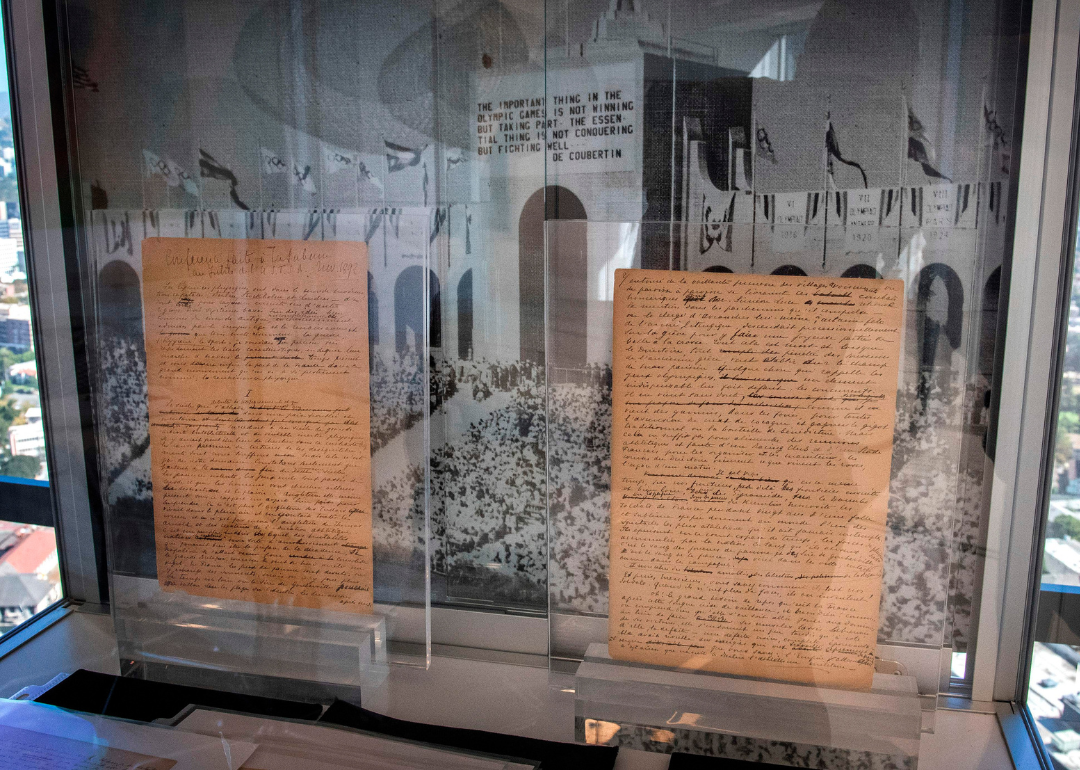 MARK RALSTON/AFP via Getty Images
4. "The Olympic Manifesto" by Pierre de Coubertin
The original Olympic Games manifesto, written in 1892 by Pierre de Coubertin on display at Sotheby's.
The manifesto was presented as a speech by French historian Pierre de Coubertin in 1892. Essentially, the speech detailed how the Olympics would fit into a changing society undergoing massive technological and societal revolutions. It was so well received de Coubertin used its success as a springboard to founding the International Olympic Committee just two years later. In 1896, four years after his speech Athens held the first modernized Olympics. The Manifesto was sold at Sotheby's New York after an intense 12-minute bidding war. 
---

AFP via Getty Images
5. Muhammad Ali's WBC "Rumble in the Jungle" Belt
Muhammad Ali and George Foreman fight on October 30, 1974 in Kinshasa, Zaire during their world heavyweight championship match.
The "Rumble in the Jungle" was the promotional tagline for the heavyweight boxing bout between champion George Foreman and Muhammad Ali in Kinshasa, Zaire, on October 30, 1974. At the time, Forman was considered to be the heavy favorite in this match. And in the early rounds, it appeared that Foreman was bullying Ali, who continually retreated to the ropes. Only after Ali had turned the tables on Forman in the later rounds was it revealed that his early-round decision-making was tactical and a part of a strategy he dubbed "rope-a-dope." With Foreman winded in the eighth  round of the bout, Ali knocked out the champion and regained the heavyweight crown. Indianapolis Colts owner Jim Irsay now owns that title WBC belt.
---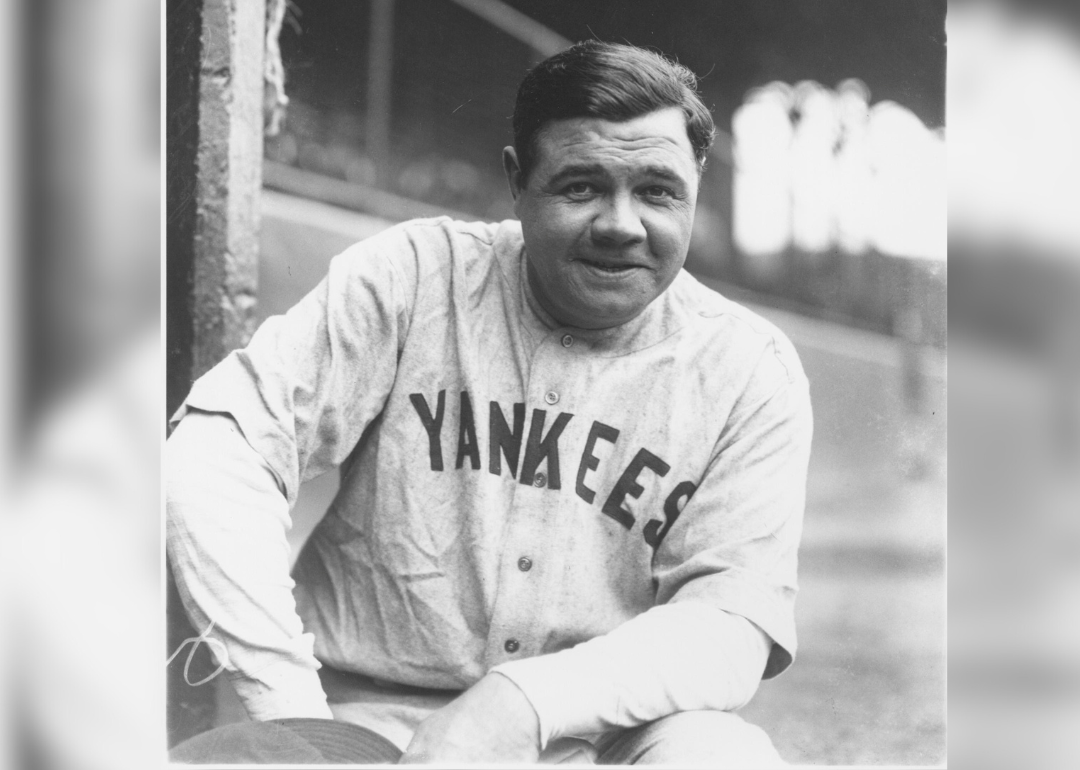 Louis Van Oeyen/Western Reserve Historical Society/Getty Images
6. Babe Ruth's New York Yankees Jersey
A 1927 portrait of Babe Ruth wearing his New York Yankees jersey.
Babe Ruth is the most famous player in the history of baseball, so it makes sense that a few of his collector's items are fetching top-dollar in the open market. At the time of this sale, Ruth's jersey was the most expensive sports memorabilia item ever. While that figure has since been surpassed, this baseball artifact remains a treasured piece of sporting history. It is believed that he wore it between 1928 and 1930 and it rare by Yankee standards because it was one of the few jerseys in the franchise's history that had the nickname was printed on the uniforms. According to Sports Illustrated, the owner remains anonymous. 
---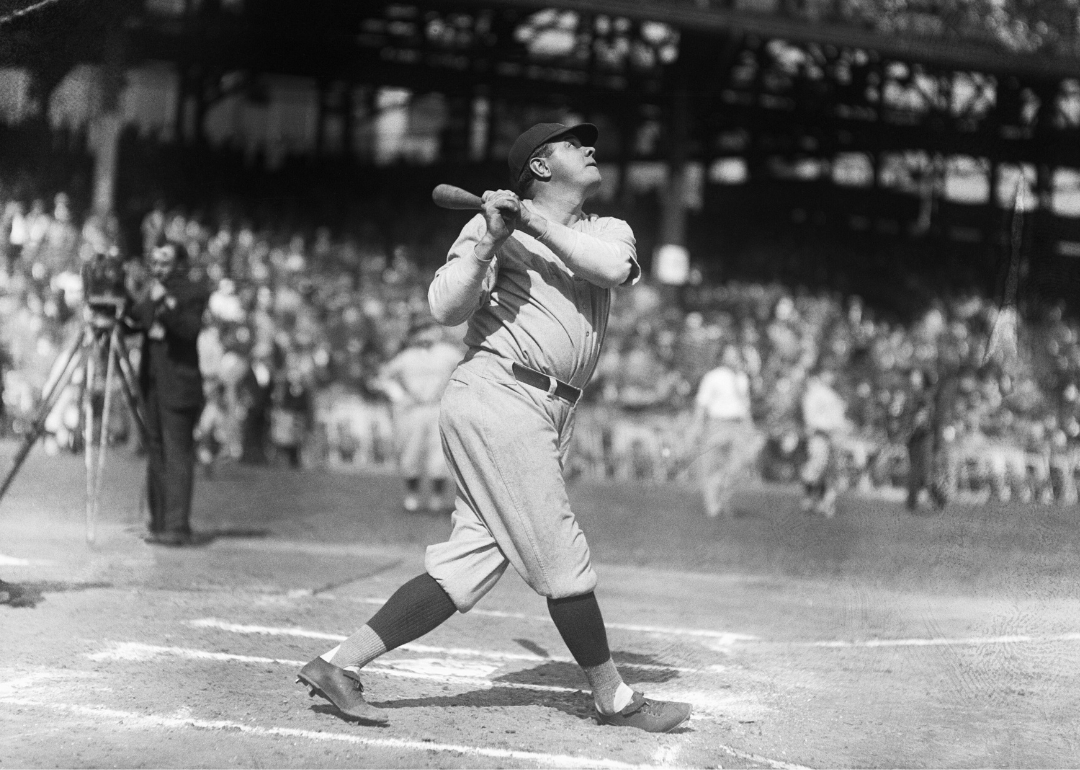 Bettmann // Getty Images
7. Babe Ruth's World Series Ring & Transaction Document Between Yankees and Red Sox
Babe Ruth at bat in the 1927 World Series.
Previously in Charlie Sheen's Babe Ruth collection, his World Series ring and trade documentation between the Boston Red Sox and New York Yankees was sold at auction for $4.4 million. The previous record for a championship ring sale belonged to Julius Erving's 1974 ABA championship ring which went for $460,741 in 2011. Ruth's 1927 World Series ring set the new standard when it sold for $2,093,927. As for the trade documentation, that proved to be even more valuable at a whopping $2,303,920.
---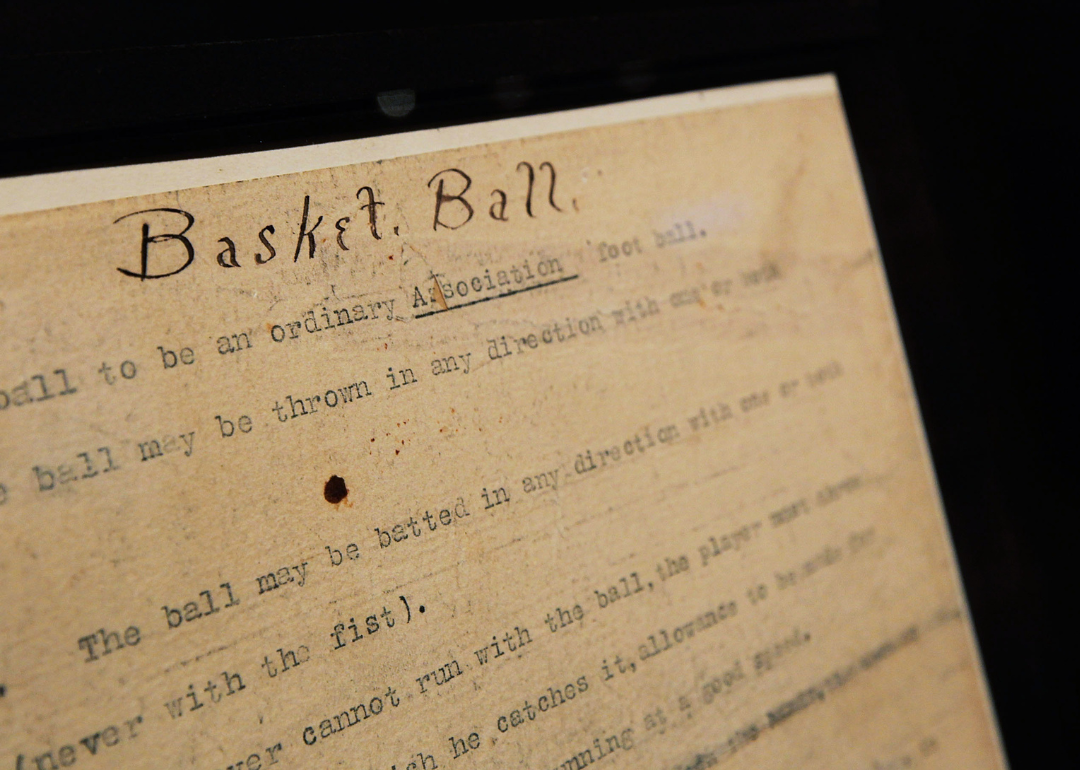 Chris Hondros/Getty Images
8. James Naismith's "Founding Rules of Basketball"
The original rules of basketball, written by James Naismith on display.
It may only be two pages long, but this document set out Dr. James Naismith's original 13 rules for the game of basketball. The documentation was sold by the Naismith International Basketball Foundation at Sotheby's in New York in December of 2010. Dr. Naismith was a member of the University of Kansas faculty in 1898 and served as KU's men's basketball coach for nine seasons. That made it fitting that Kansas basketball fans David and Suzanne Booth won the auction and brought his rules back to the Sunflower State. At the time of the sale, it was the highest priced piece of sports memorabilia in the world.
---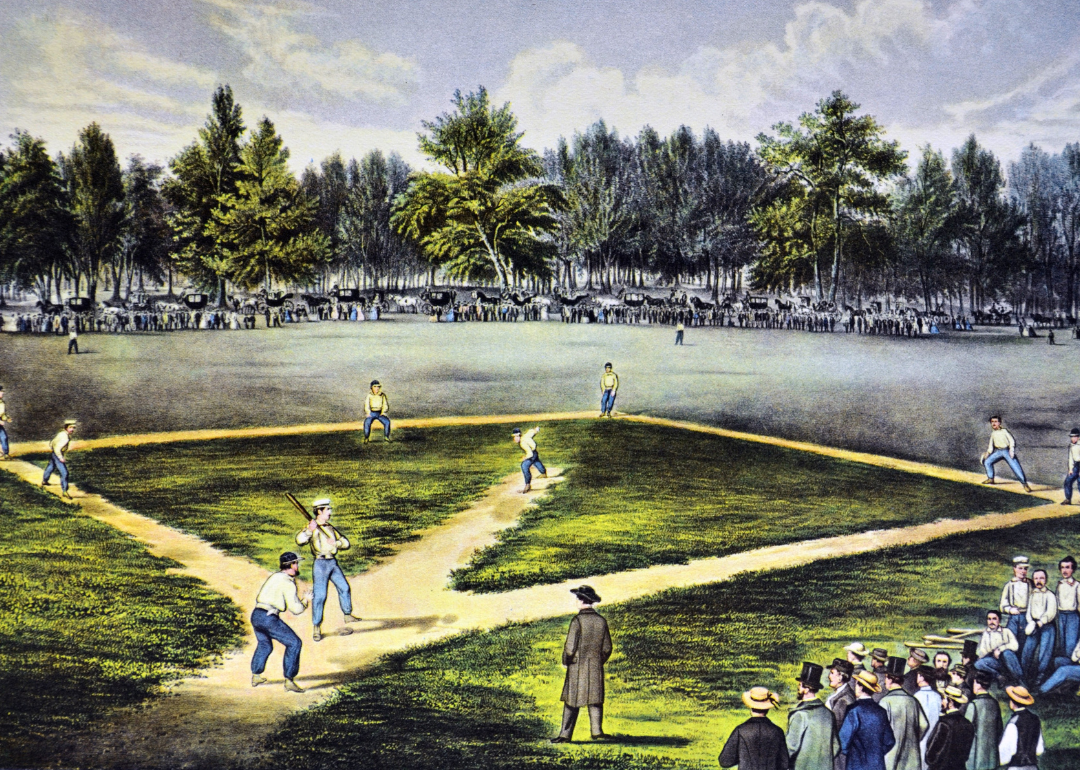 Photo12/Universal Images Group via Getty Image
9. Daniel Lucius Adams' the Laws of Base Ball
Currier & Ives 19th Century Illustration the American national game of base ball.
These rules dwarfed the basketball rules mentioned above, coming in at 23 pages in length. Daniel Lucius "Doc" Adams was the president of the New York Knickerbockers Base Ball Club in the mid-19th century. He codified the rules for the sport, allowing 14 separate clubs to begin play New York City in January of 1857. Bidding for this piece of baseball history was done online and last for two weeks.
---

Porter Gifford/Getty Images
10. Mark McGwire's 70th Home Run Ball
Mark McGwire's 70Th Home Run Ball on display at an auction.
This piece of baseball memorabilia is one of the few items on this list that has significantly decreased in value over time. At the time, McGwire's 70th home run appeared to be an insurmountable milestone in baseball. But two things have happened since then: McGwire was embroiled in steroid allegations, and his record was broken by Barry Bonds (73 HRs) in 2001. It is now rumored that this baseball is worth just a tenth of what it sold for nearly 25 years ago. 
Methodology
Sports data scientist and researcher Dan Tracey obtained all of the pricing data. Sources included press releases from Auction Houses, quotes made on the record by the individuals who purchased the items, and third-party reporting from sources including Sports Illustrated, ESPN, Bleacher Report, and the BBC. The article itself was written by Michael Calabrese, an editor at OLBG with over 15 years of sports journalism experience.  
This story was produced by OLBG and reviewed and distributed by Stacker Media.
---