Salvation Army bell-ringers have 6 fewer days to raise funds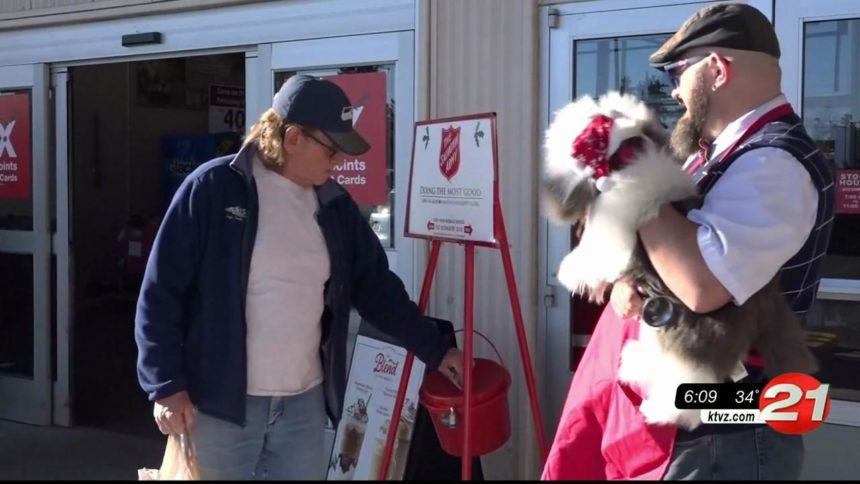 BEND, Ore. (KTVZ) -- With six fewer days between Thanksgiving and Christmas, The Salvation Army has fewer days to bell-ring and raise funds at Red Kettles across Central Oregon.
So far this kettle season, The Salvation Army Red Kettles in Deschutes County have raised over $26,000 with still $96,000 needed to meet the goal of $120,000.
Kettles are located all across the community, making it easy for residents to make a difference in the lives of their neighbors in need this giving season.
Your donation at the Red Kettle will help make Christmas possible for families in need. Your donation supports Christmas family assistance, year-round assistance for low-income families and individuals, food pantries, youth programs, summer camps, character-building classes, homeless assistance, veterans' programs, seniors assistance, case management and counseling.
"This year, with fewer days between Thanksgiving and Christmas, it makes it more challenging to raise the funds we need to help our neighbors," says Corps Officer Captain Michael Johnson, with The Salvation Army in Bend.
"We are fortunate to have great support from the community, whether it's ringing a bell or making a donation to a Red Kettle," Johnson said.
On average, just 60 minutes of red kettle bell ringing yields enough in donations to feed 13 people. Sign up now to ring this Christmas – and help fight to put food on the table for those most in need.
To make a donation or volunteer visit Cascade.SalvationArmy.Org.