Zydeco receives Pacific Power Blue Sky Legacy Award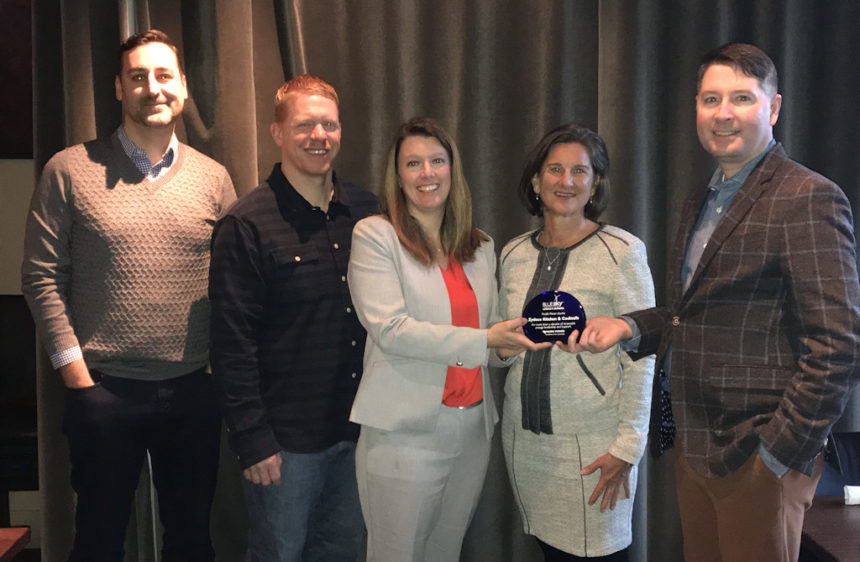 Restaurant recognized for its long-term support of renewable energy
BEND, Ore. (KTVZ) -- Zydeco Kitchen & Cocktails in downtown Bend was honored with a Legacy Award as a Champion Partner in Pacific Power's Blue Sky program. Since May 2009, the acclaimed restaurant has matched more than 120,000 kilowatt-hours with renewable energy through the program.
Cheri Helt, Zydeco co-owner along with husband Steve Helt, who serves as head chef, has a deeply stated commitment to preparing and serving high quality, hormone and pesticide-free ingredients. The Helts have a similar approach to supporting renewable energy.
"Our sustainable practices around food – sourcing locally, beef from cows raised in the Northwest, and organics whenever possible – are environmental and sustainable at heart," said Cheri Helt. "We take that same approach to our energy usage and the Blue Sky program gives us the assurance that a portion of the electricity that powers our business supports renewable energy."
"For over 20 years, the Blue Sky program has offered Pacific Power customers a simple and powerful way to live their values, reduce their carbon footprint and support renewable energy," said Scott Bolton, senior vice president, external affairs and customer solutions. "Businesses such as Zydeco and their long-term participation in Blue Sky help us all move closer to a cost-effective, clean and sustainable energy future."
The Blue Sky program provides Pacific Power customers with an easy way to support renewable energy development in the region. When customers enroll in Blue Sky, Pacific Power purchases renewable energy credits from regional renewable energy facilities. This guarantees that electricity from these renewable resources is delivered into the regional power pool and helps drive more new renewable energy development in the region. Electricity produced by renewable energy facilities helps offset electricity generated from other, nonrenewable sources, creating measurable environmental benefits.
Customers have a range of options when it comes to buying Blue Sky renewable energy: Blue Sky Block, Usage or Habitat. Whichever option they choose, Blue Sky allows customers to match their energy usage by supporting renewable energy certificates for as little as $1.95 per month. Participation in any of these plans is optional, and customers can change their level of participation or withdraw at any time. Pacific Power customers who want to learn more about which option is best for them may call Pacific Power at 800-769-3717 or visit www.pacificpower.net/bluesky.