Trucker arrested in S. Calif. in Madras fatal hit-and-run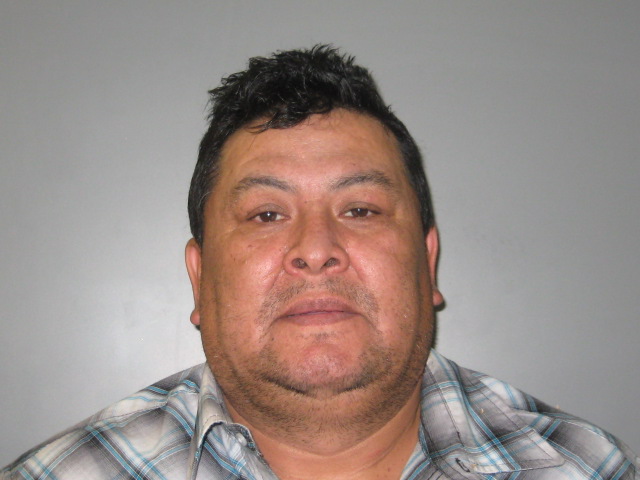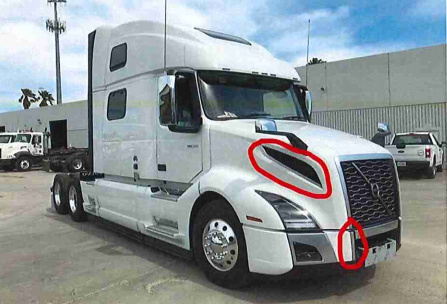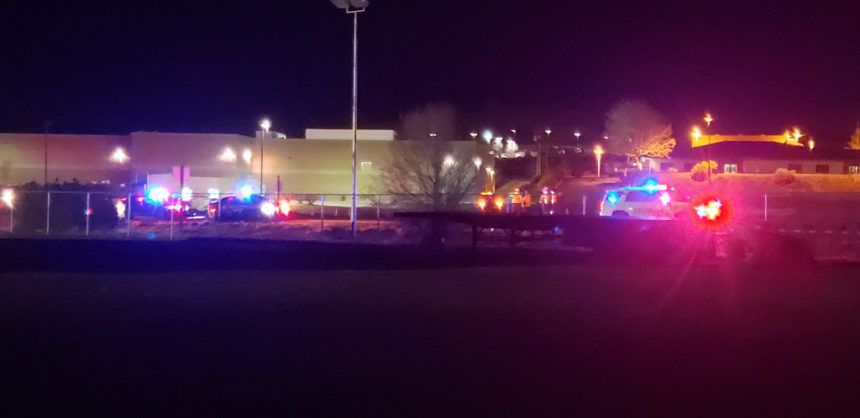 (Update: Adding video, comment from Madras resident)
MADRAS, Ore. (KTVZ) -- A 47-year-old truck driver was arrested in Southern California Wednesday on second-degree manslaughter, criminally negligent homicide and other charges in Tuesday night's fatal vehicle-pedestrian hit-and-run crash on U.S. Highway 97 in Madras, police said.
A Madras police officer's court filing said the driver told his supervisor he swerved to avoid "a dark, shadowy figure" but did not believe he'd hit anything.
Law enforcement had been searching for a Volvo semi-trailer with likely damage, based on evidence at the scene, in the crash that killed a pedestrian identified Wednesday as Anthony Shadley, 59, of Madras, Detective Sgt. Steve Webb said.
With help from several state and local agencies, officers were able to find the semi involved in the city of Azusa in Los Angeles County, where the driver, identified as Jose Manuel Bernal-Mendoza, was making a scheduled delivery, Webb said.
By the time the truck was found, Madras police had filed an affidavit in support of an arrest warrant for Bernal-Mendoza and an arrest warrant was issued for charges of second-degree manslaughter, criminally negligent homicide, failure to perform the duties of a driver and reckless driving.
Bernal-Mendoza was arrested by Azusa police and the truck allegedly involved in the crash was seized.
The investigation continues, Webb said, and anyone with information about the crash is urged to call Frontier Dispatch at 541-475-2201.
In a probable cause affidavit to support the $250,000 arrest warrant, Madras Police Officer Brent Schulke said video surveillance footage from Wild Winds Station had helped identify the southbound truck.
Schulke said ODOT confirmed that only two Volvo semi-trucks passed through the southbound weigh scales near Juniper Butte around the time of the crash, and only one was hauling a box trailer and passed that location about 10 minutes after the crash.
ODOT was able to provide a photo of the truck, which appeared to match the surveillance video. ODOT also provided the truck's Texas license plate, which belonged to 5D Cargo Express Inc. in Laredo, Texas.
A safety supervisor with the company identified a two-man drivers team that included Bernal-Mendoza and gave them an address in Azusa that was the next scheduled stop between 8 a.m. and noon Wednesday. Officers also were told Bernal-Mendoza would have been driving at the time of the crash.
The driver's supervisor said "Bernal-Mendoa told him he swerved to avoid a dark shadowy figure but did not believe he hit anything," according to Schulke's affidavit.
Madras police, assisted by the Bend Police Department's traffic team, worked through the night investigating the crash scene on Highway 97 in northern Madras, near Northeast Cypress Street, Webb said.
Based on parts found at the crash scene, they were able to determine the suspect vehicle is a 2018 Volvo VNL series tractor. Also, based on surveillance video under review, it was towing a traditional "van-type" semi trailer.
Items recovered at the scene confirmed the tractor had damage to the passenger side and front and right side, Webb said. The damage included a missing chrome trim moulding piece from the center bumper on the right side, and damage to the right-side hood vent.
Madras police, Jefferson County sheriff's deputies, Oregon State Police, Jefferson County EMS and Jefferson County Fire responded around 7 p.m. to the reported crash.
The highway was closed in both directions in the area of milepost 92, with a detour in place. It reopened early Wednesday.
It was the second serious vehicle-pedestrian crash on the same stretch of road in just over 24 hours. Around 6 p.m. Monday, a 55-year-old man was struck and critically injured when he tried to cross Highway 97 near Northeast Chestnut Street. He was one of three men heading to the warming shelter, police said.
In that case, the driver stopped and has cooperated in the investigation.
NewsChannel 21 spoke with a longtime Madras resident, Daniel Crowley, on Wednesday, who said he's seen an increasing amount of drivers, especially truck drivers, who go faster than the 55 mph speed limit in that area.
"Even though the new rule is to walk with traffic, I'm not going to do that, I'm going to walk against traffic so I can see what's coming," Crowley said. "Don't wear black slacks and black coats if you're going to walk at night. It's not safe."