Shot fired in NE Bend apartment; suspect arrested in Redmond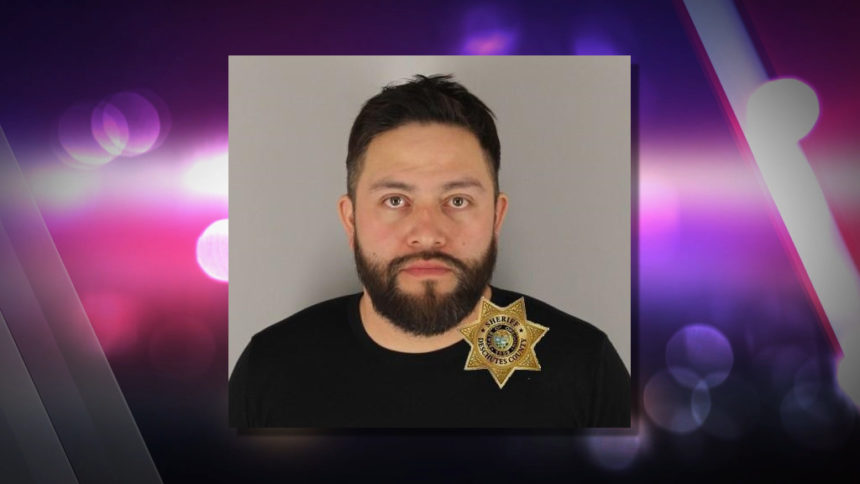 Police say he refused to get out of pickup after guns-drawn traffic stop
(Update: Police ID suspect, provide details)
BEND, Ore. (KTVZ) -- A Bend man who fired a gunshot in a northeast Bend apartment Friday night was spotted later in Redmond, leading to a guns-drawn traffic stop, but he refused to get out of his pickup until a police negotiator convinced him to surrender, officers said.
Police were called around 9:20 p.m. to a report of a shooting at the Golden Pines Apartments in the 1200 block of Purcell Boulevard, police Lieutenants Brian Beekman and Adam Juhnke said.
Luis Fernando Almanza Corona, 37, an extended family member, got into a dispute and fired a handgun "in close proximity" to the apartment's four residents - a man, woman and two children, ages 12 and 8, they said.
No one was injured, they added, and the gun was left at the scene.
Almanza Corona fled the scene in a red 2020 Dodge 2500 pickup, which a Redmond officer spotted being driven in the city, officers said.
Around 10 p.m., a guns-drawn "high-risk" traffic stop was conducted on the pickup at Southwest Canal Boulevard and Xero Avenue, assisted by Deschutes County sheriff's deputies and Oregon State Police troopers.
Almanza Corona, the driver, initially refused to get out, but a sheriff's deputy who had arrived on the scene successfully negotiated his surrender, Beekman and Juhnke said.
The Central Oregon Emergency Response Team was activated, and several officers who heard the call also were on hand to assist in the arrest.
Almanza Corona first was taken to the Bend Police Department for further investigation, then booked into the Deschutes County Jail Saturday morning on numerous charges. They include first-degree attempted assault, burglary, menacing, four counts of reckless endangering, unlawful use of a weapon and pointing a firearm at another.
His initial bail totaled $165,000, jail records showed.