Second Democrat files for Deschutes commission seat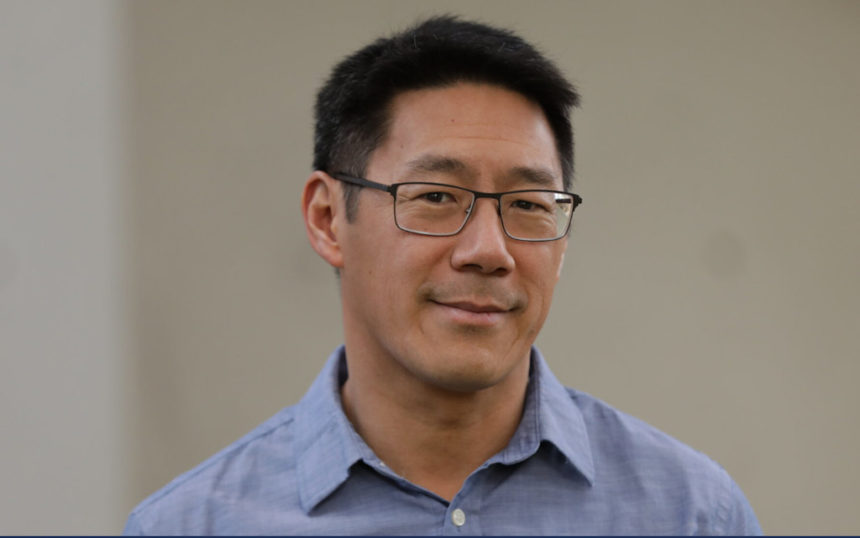 Democrat Phil Chang joins Greg Bryant, seeking to unseat Republican Phil Henderson
BEND, Ore. (KTVZ) -- Bend resident and Democrat Phil Chang announced Thursday that he is running for the Deschutes County Commissioners seat held currently by Republican Phil Henderson.
According to the Deschutes County elections website, Chang is the second Democrat to file for the seat, following Greg Bryant, a retiree who filed in October. The site does not list a re-election filing by Henderson, though the deadline is months away, in early March, for the May primary.
Chang's filing statement submitted Thursday notes he has worked for the Oregon Department of Forestry as a program lead for the past two years and will be a natural resource and renewable energy consultant, starting next year.
Chang was Central Oregon field representative for Sen. Jeff Merkley from 2014-17 and spent nine years as a program administrator for the Central Oregon Intergovernmental Council.
Bryant, meanwhile, noted in his filing that he had over 30 years of "accounting/management experience."
Here's Chang's news release announcing his candidacy:
"I believe communities coming together is the only way to solve big problems. Ten years ago, I helped bring together environmentalists, the timber industry, firefighters and community leaders to find ways to protect our neighbors from wildfire and restore wildlife habitat while keeping the forestry industry healthy and creating local jobs," said Chang.
He continued, "If we work smart and work hard, we can meet the challenges ahead and ensure all residents have the opportunity for good-paying jobs, access to good education, and decent, affordable housing. Hard work and collaboration will also help us preserve our farms, forests, wildlife habitats and clean air and water."
In the 16 years since he moved his family to Bend, the population of Deschutes County has increased by almost 60,000 people - the equivalent of adding two more Redmond's. While growth will continue, Chang believes we can grow thoughtfully, and the County can help lead that effort.
"Phil's proven success in bringing people together to solve complex problems in Deschutes County is paramount to the success of our communities. I am proud to be supporting Phil Chang for Deschutes County Commissioner," said Caroline Skidmore, Bend-La Pine School Board Member.
County commissioners oversee a $368 million budget which the county uses to support residents and maintain quality of life through health care, roads, waste management, land use planning, and other services. Chang sees polarization and ideological divisions across Deschutes County as an unnecessary waste of time and money, resources must be redirected toward county improvement.
"How we spend those resources and tackle hard issues can make a tremendous difference for us and our children," continued Chang. "We need effective and forward-thinking leadership at Deschutes County. We need leaders who will get things done."

To find out more, go to https://votephilchang.com/