Walden cheers House passage of bill to stop illegal robocalls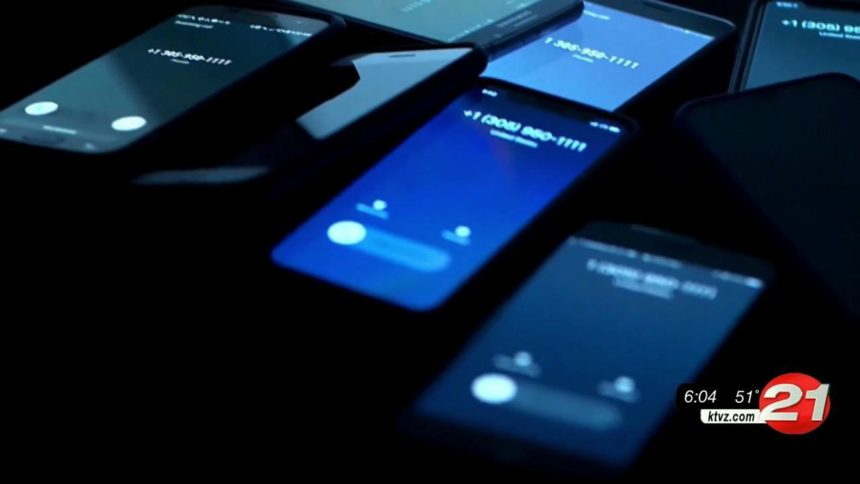 WASHINGTON (KTVZ) -- Rep. Greg Walden, R-Ore., cheered Wednesday's House passage of the TRACED Act, which resulted from the bipartisan negotiations following the House passage of Walden's Stopping Bad Robocalls Act.
"Robocalls are a menace, and today Congress once again took steps to hang-up on these callers," Walden said. "When you receive a call, you should be able to trust that there is a reason for that call -- especially when it is from a familiar area code.
"Last year alone, 47.8 billion robocalls were placed nationwide. Last month, there were about five billion robocalls placed in America and an estimated 14.1 million in the 541 area code alone. The bill we passed today is something that will address a challenge every Oregonian and every American faces, robocalls."
Last year, Walden helped champion the RAY BAUM's Act into law, a bill named after a La Grande native, which reauthorized the Federal Communications Commission for the first time in over two decades.
The RAY BAUM's Act also provided the FCC with the necessary tools to better enable consumers and law enforcement to stay ahead of scammers. The TRACED Act builds on that bipartisan success by better enabling consumers, carriers, law enforcement, and the FCC to target these scanners.
The TRACED Act would allow carriers and consumers to use new call blocking and call authentication tools to ensure that important calls get through and illegal robocalls are blocked at no cost to the consumer. The bill also takes steps to improve traceback efforts and provides the Department of Justice (DOJ) the additional tools they need to go after bad actors.
"At practically every single one of my 40 town halls this year, someone has brought up the problems that robocalls have caused them," said Walden. "Today, Congress listened to the American people and voted to end these pesky calls and I look forward to President Trump signing this bill into law."
Click HERE for bill text.
Click HERE for a section-by-section summary.