Fire destroys Terrebonne-area chicken coop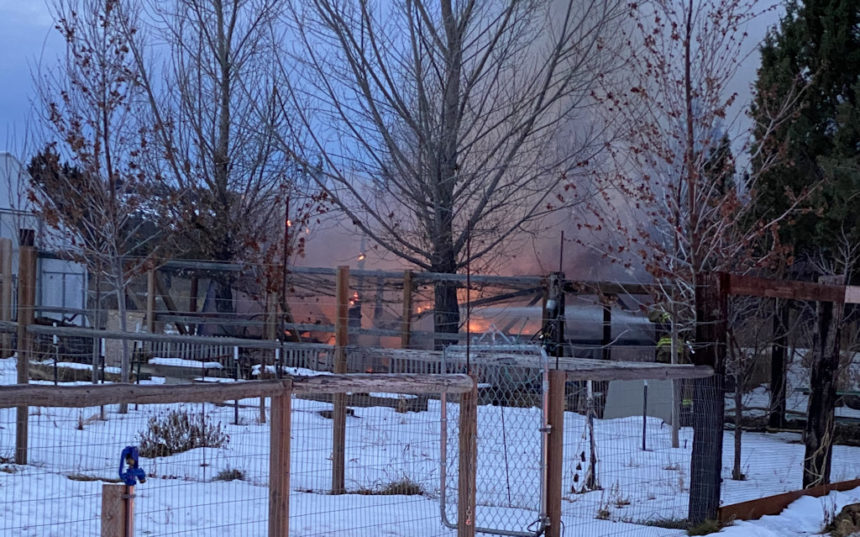 No birds lost or injured, officials say
TERREBONNE, Ore. (KTVZ) -- An apparent electrical fire destroyed a large Terrebonne-area chicken coop Friday morning, but fortunately no chickens were harmed, officials said.
Redmond Fire & Rescue crews were dispatched just after 7 a.m. to the fire in a 20-by-20-foot chicken coop in the 8800 block of Northwest 93rd Lane, west of Terrebonne, fire Captain Steve Fiero said.
The crews arrived to find the coop was fully ablaze. They quickly put out the fire, with no other buildings damaged, Fiero said.
The estimated loss of building and contents totaled about $10,000, he said.
Mutual-aid assistance was provided by the Cloverdale and Crooked River Ranch fire districts and the Deschutes County Sheriff's Office.