Iconic child stars of the '70s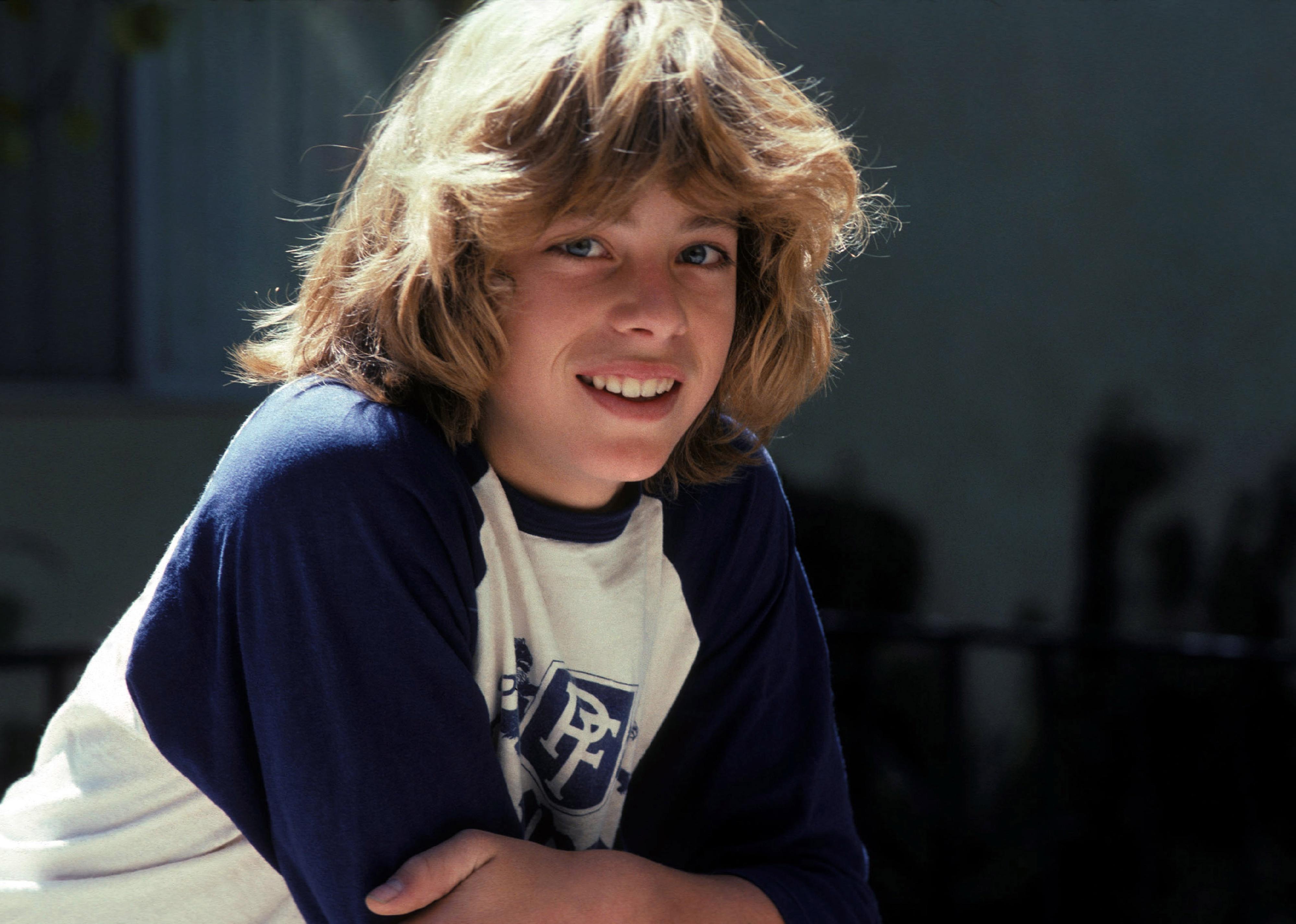 Brad Elterman // Getty Images
Iconic child stars of the '70s
Leif Garrett circa 1976 in Los Angeles, California.
The 1970s brought typical family comedies, detective stories, game shows, and the like to television audiences—but the nuances and variables that came with them made all the difference.
Audiences began to see racial barriers previously never crossed suddenly disintegrate. During that time, Americans witnessed the first Black-centered family comedy with "The Jeffersons," along with the in-your-face comedy of "All in the Family," where the storyline often forced Carroll O'Connor's curmudgeonly patriarch to confront his overt racism in uncomfortable conversations.
The '70s became a byproduct of the counterculture revolution that firmly rooted itself in the American lexicon during the '60s. The sexual revolution, the feminist movement, and anti-war sentiments all managed to make their way into the foundational structures of shows that were groundbreaking for the time. These included shows with female-led casts to powerful miniseries events such as "Roots" taking over the airwaves.
We forget that many of the casts of these shows—especially some everlasting family-centered dramas in television's history—had child stars put into a completely unfamiliar spotlight. No one could prepare these young performers for this level of fame, as television in and of itself was such a new and uncharted art form. These child stars began their careers as young as infancy, and a number of them have achieved success over the years. Some have won Oscars; some have chosen to leave Hollywood; some left us far too soon. In whatever category they may fall, these child stars made their way into millions of people's lives every week and have left their legacy in the entertainment world.
Stacker compiled a list of 25 of the most iconic child stars of the '70s using multiple sources for television and film history, including IMDb and Time. These actors left an indelible mark on the small or large screen, some of whom have carried on to wildly successful careers as adult actors. Scroll through to see if some of your childhood favorites made the list.
---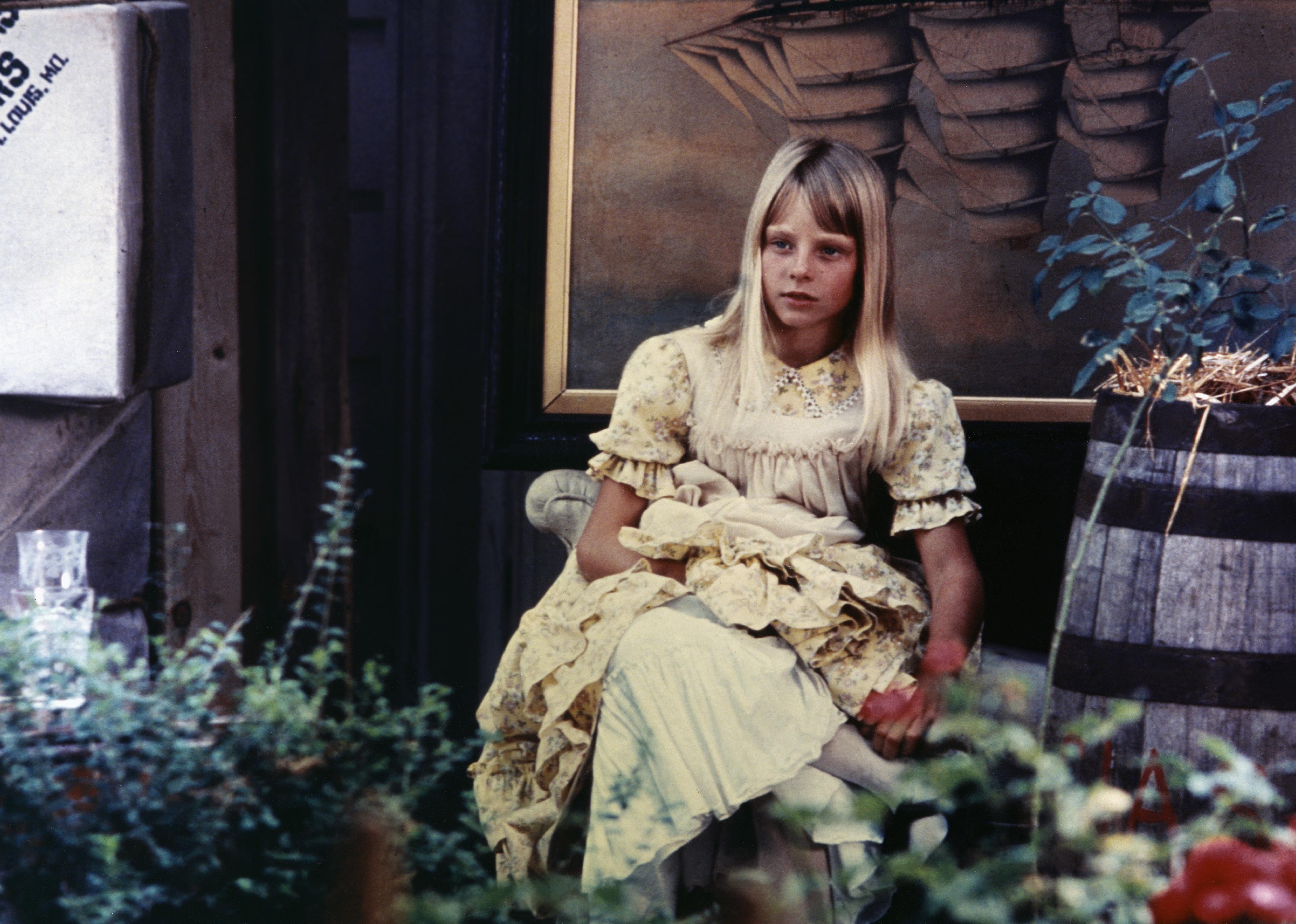 Sunset Boulevard/Corbis // Getty Images
Jodie Foster
Jodie Foster on the set of "Alice Doesn't Live Here Anymore".
While you may recognize this Oscar-winning actor from her roles in movies like "The Silence of the Lambs" and "Panic Room," Jodie Foster began her long-standing career in Hollywood as a child star.
Foster was nominated for her first Oscar at 14 for her role in the Martin Scorsese-directed movie "Taxi Driver," which she played at age 12 alongside Robert De Niro. With those kinds of acting credits at such an early age, it's no wonder she has continued in the industry.
---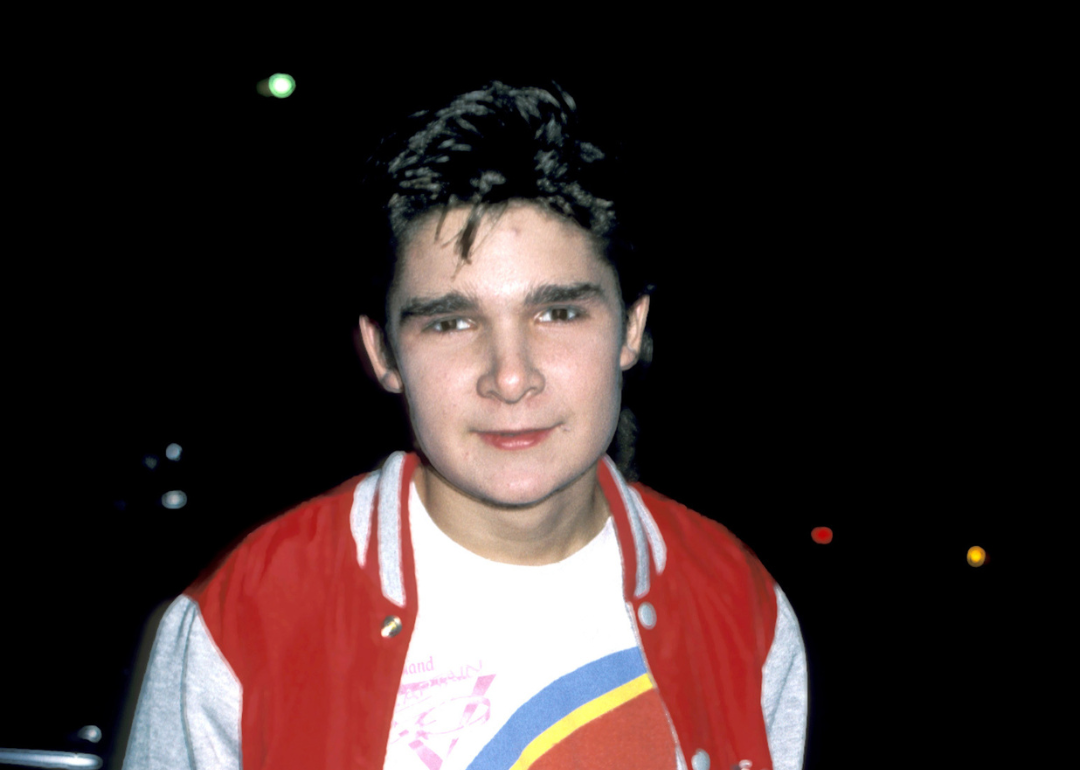 Ron Galella/Ron Galella Collection via Getty Images
Corey Feldman
Cory Feldman out at night in Los Angeles.
As famous as he is infamous, child actor Corey Feldman began his career as a young star, appearing in hundreds of commercials and TV shows like "The Bad News Bears" and "Mork and Mindy" by the time he became a teenager.
Throughout his adolescence, Feldman became a young heartthrob, tilting his career on an upward trend while taking his mental health on a downward spiral. Like many young actors of the time, Feldman suffered from addiction issues. Battling his way through, Feldman has since become an advocate for child actors.
---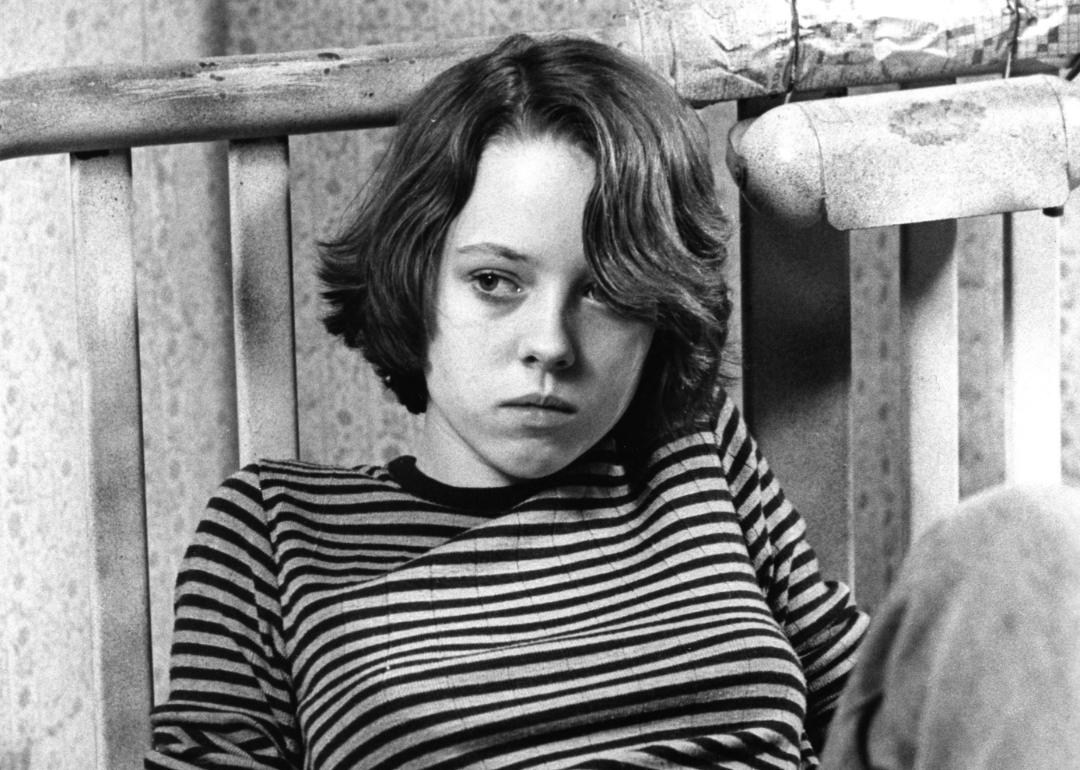 Michael Ochs Archives // Getty Images
Mackenzie Phillips
Mackenzie Phillips plays the role of "Frisbee" as she acts in a scene from the 1975 movie "Rafferty & The Gold Dust Twins"
Mackenzie Phillips was a fresh-faced kid from a fairly famous family when she landed her role on the '70s sitcom "One Day at a Time," a show based around a divorcee-mother attempting to raise two children on her own.
Phillips, daughter of The Mamas & the Papas lead singer John Phillips, saw her tenure on the show finish before the series due to substance abuse issues. Her Hollywood career never fully recovered, but she became a substance use disorder counselor in Pasadena.
---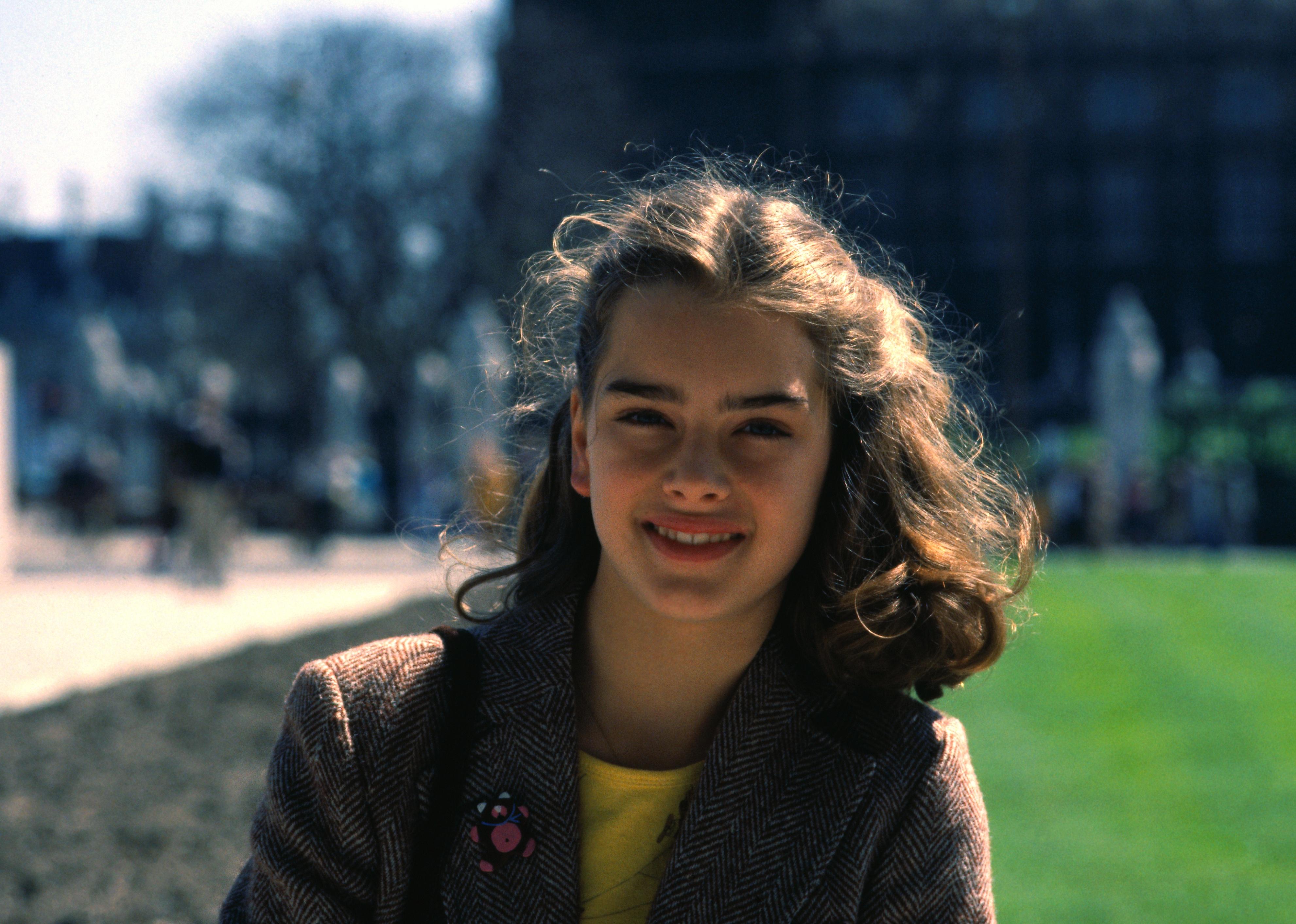 Bettmann // Getty Images
Brooke Shields
Actress Brooke Shields poses for a photo on May 24, 1978.
There were child stars, and then there was Brooke Shields, who starred in a Dove commercial at 11 months old—by the age of 14, Shields had already landed a print advertisement spread in Vogue magazine.
Her first major role in the French film "Pretty Baby" caused quite a stir as the 12-year-old Shields played Violet, a young girl raised in a brothel—the scenes were so risqué for a child that many accused filmmakers of child pornography violations. From there, her career flourished in Hollywood and the modeling world, maintaining a TV and film career and becoming a published author.
---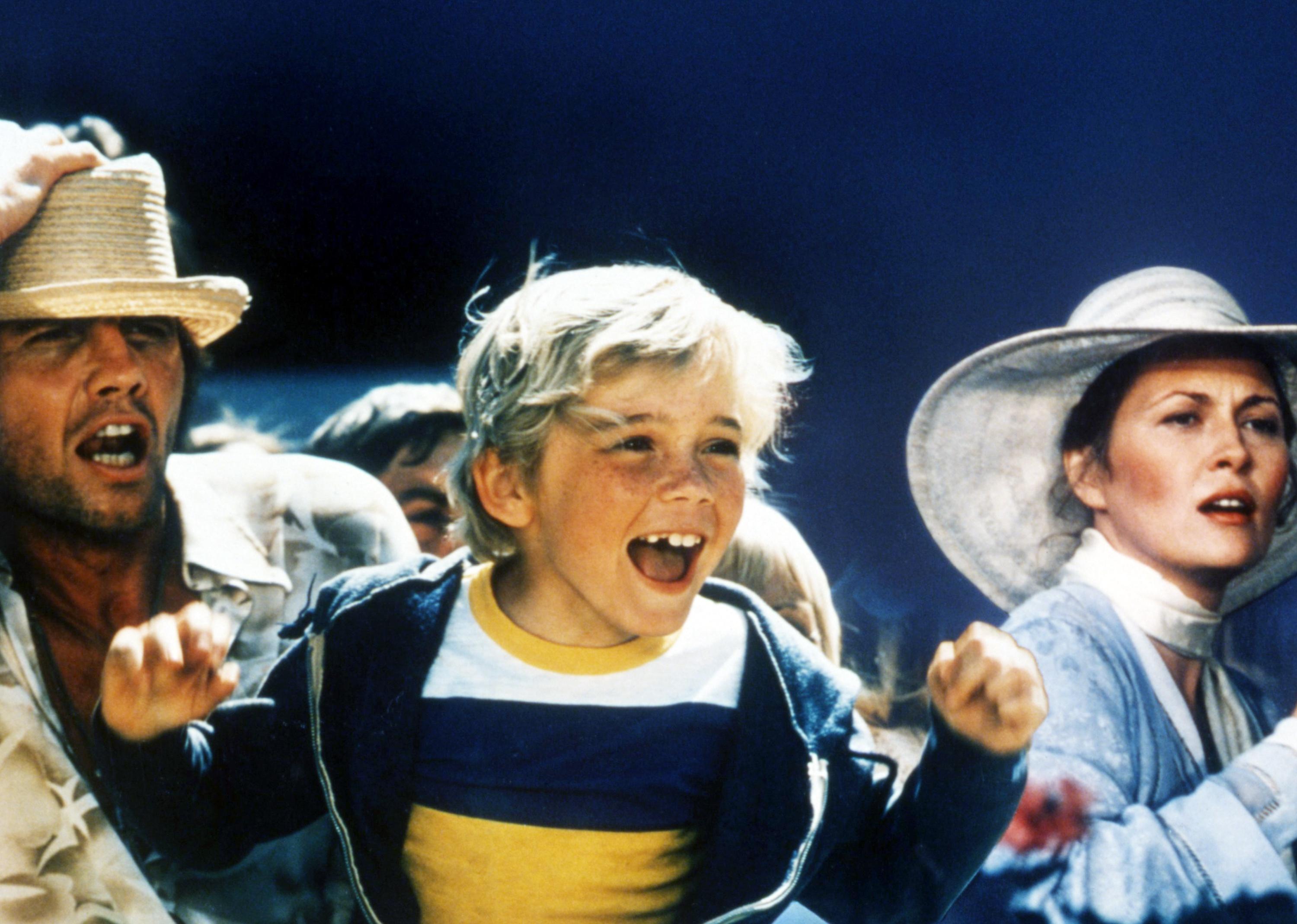 Franco Zeffirelli // Getty Images
Ricky Schroder
Jon Voight as Billy Flynn, Ricky Schroder as TJ, and Faye Dunaway as Annie in 'The Champ'.
Ricky Schroder became the lovable son of Hollywood in 1979 with his breakout role in the movie "The Champ," a neo-noir drama starring Jon Voight and Faye Dunaway. The role earned Schroder a Golden Globe Award, making him the youngest actor in the award show's history to date to take home a trophy. Afterward, Schroder went on to star in the family sitcom "Silver Spoons."
His career continued into adulthood, with starring roles in various shows from "Lonesome Dove" to "NYPD Blue."
---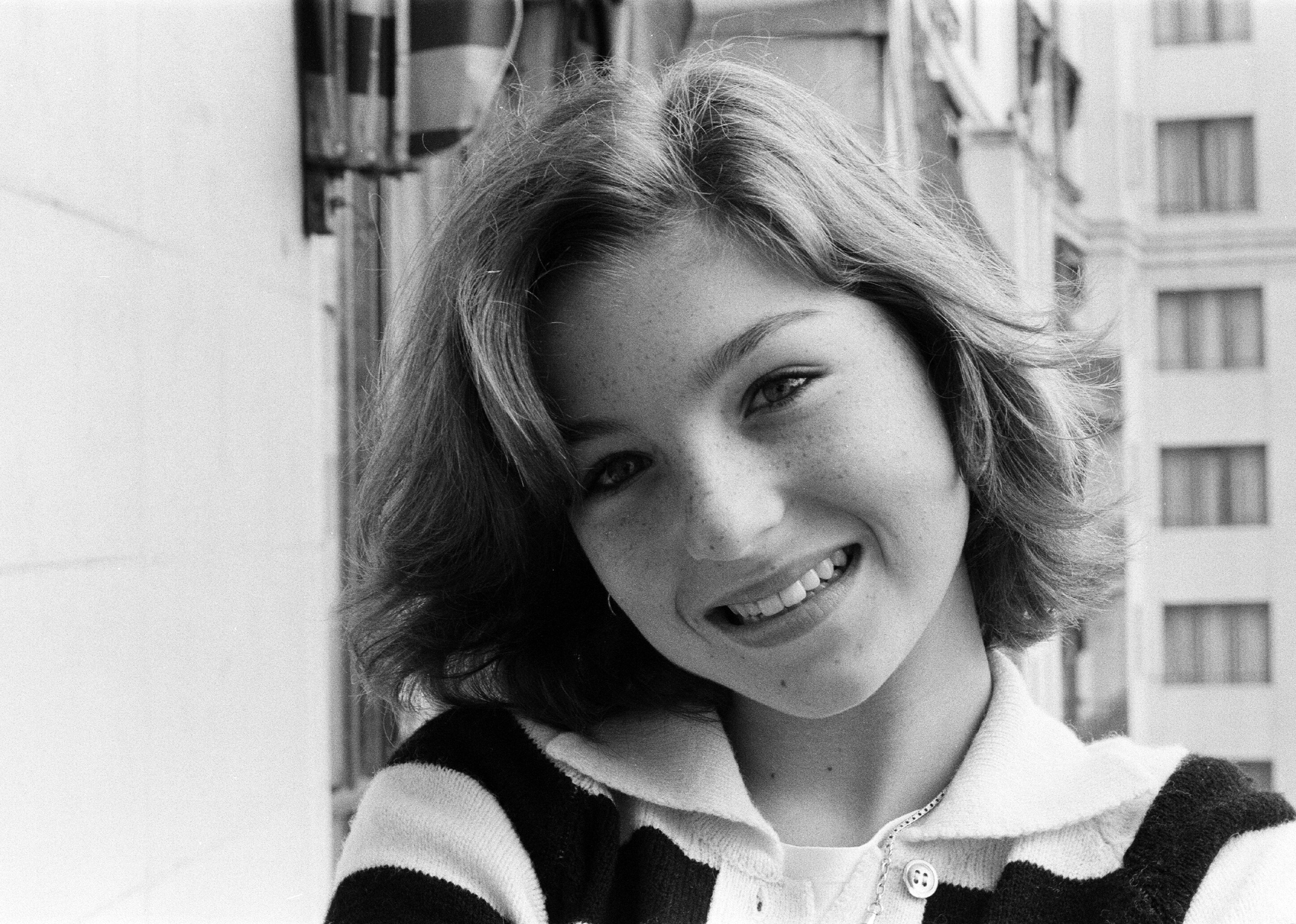 Harry Fox/Mirrorpix // Getty Images
Tatum O'Neal
Thirteen-year-old actress Tatum O'Neal, pictured at the Dorchester Hotel, 25th August 1977.
Tatum O'Neal was a young kid from a Hollywood family when she made her debut in the 1973 film "Paper Moon," which starred her father Ryan O'Neal. Tatum, who played a child con artist being mentored by her grifter father (played by her real-life father), earned an Academy Award for the role. She is still the youngest person to have ever won an Academy Award.
While her career was fairly successful early on, her personal life was marred by rocky personal relationships, including a volatile and public separation from tennis star John McEnroe, and arrests that led her adult career to taper off.
---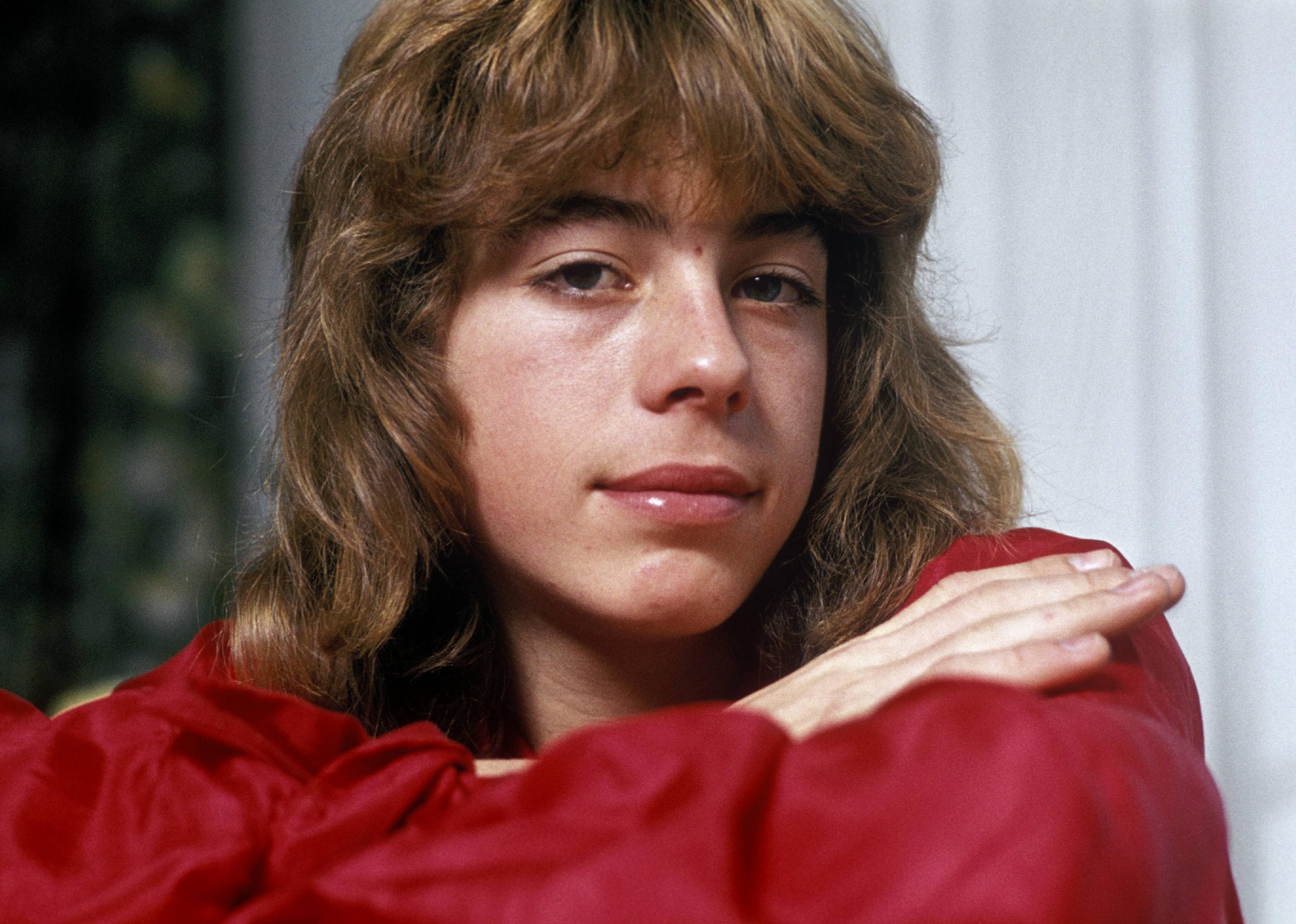 Fin Costello // Getty Images
Leif Garrett
Leif Garrett poses for a close up photo.
Leif Garrett had a mile-long resume by the time his musical career took off in the mid-70s. Before then, he had appeared in the "Walking Tall" movies as Mike Pusser and had a recurring role on the series "Family," among other shows and films.
His appearance in the 1975 miniseries "Three for the Road" assisted in Garrett's achievement of teen heartthrob status, and from there, his musical career took off. Like many young stars of the time, legal troubles blemished Garrett's career. In 2019, he published an autobiography entitled "Idol Truth."
---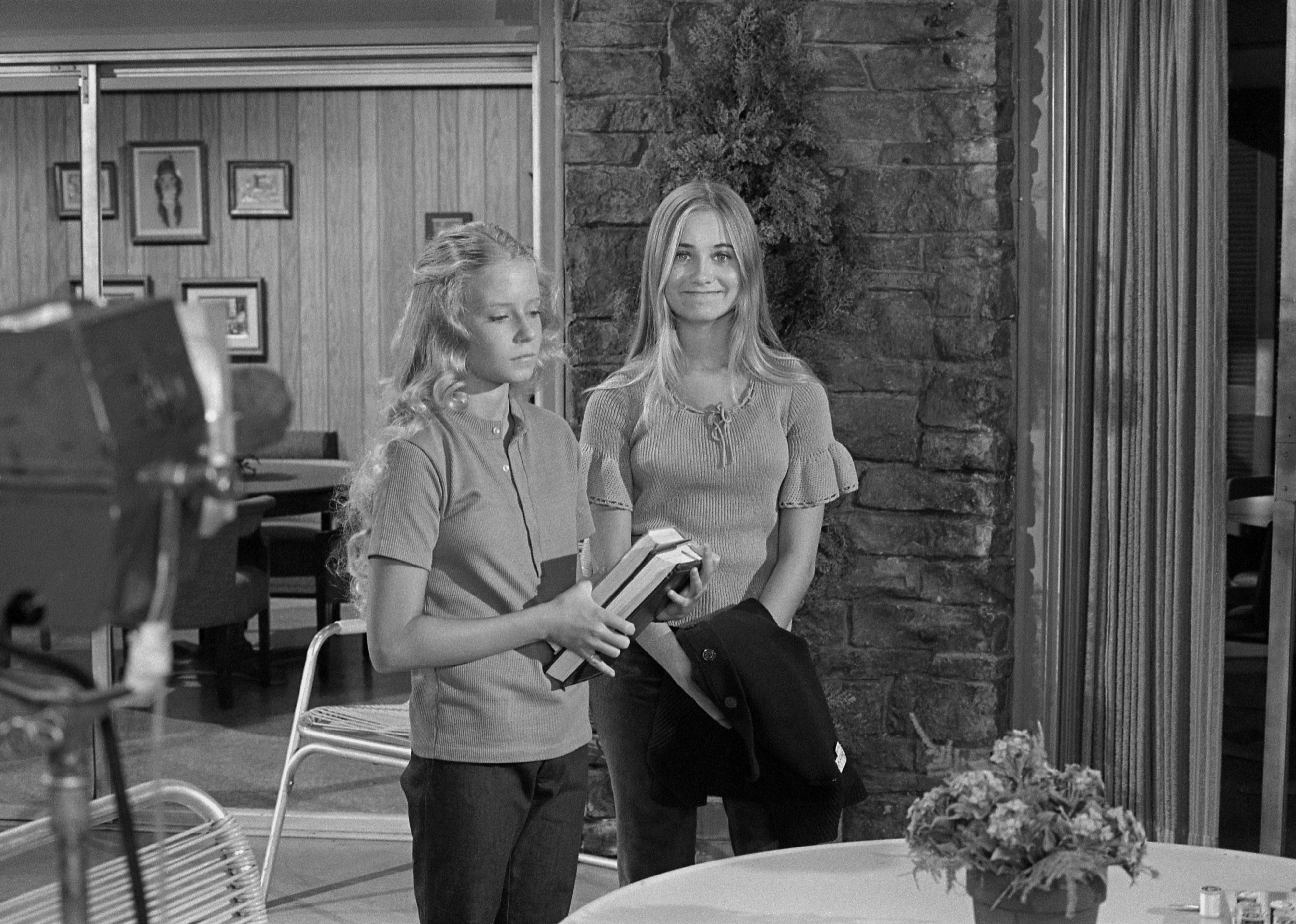 Michael Ochs Archives // Getty Images
Maureen McCormick
Eve Plumb and Maureen McCormick rehearse on the set of 'The Brady Bunch'.
Few shows impacted popular culture during the '70s the way "The Brady Bunch" did—the wholesome sitcom showcased a blended family, something reasonably unheard of then. By proxy, everyone in the cast became instant stars, including Maureen McCormick, who played the beautiful, bright-eyed eldest sister and next-door character of Marcia Brady.
However, her popularity seemed to end as quickly as it came, and despite her early fame, her career halted. McCormick attempted a music career that did not get very far, and since the early 2000s, she has appeared on a smattering of reality shows.
---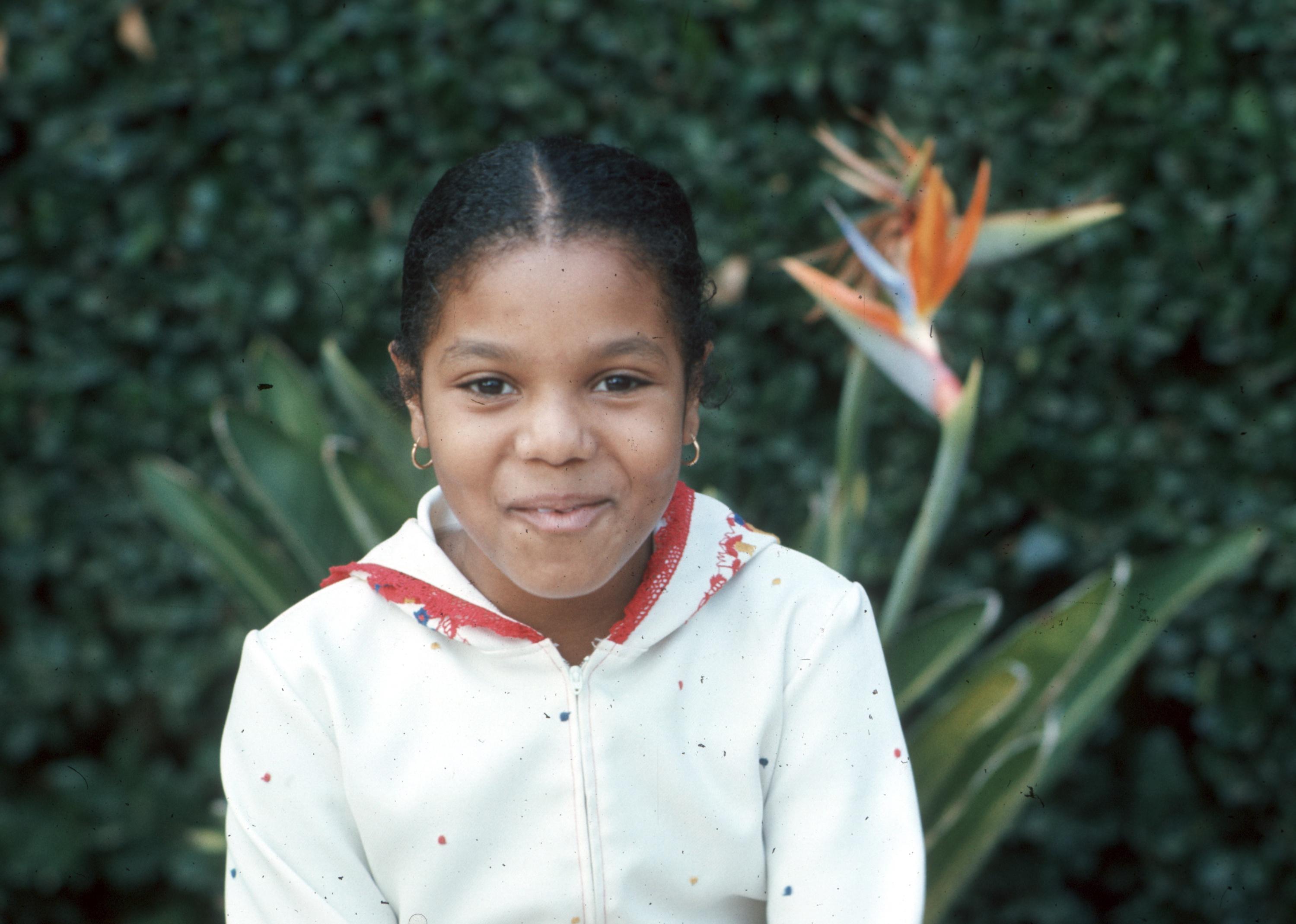 Michael Ochs Archives // Getty Images
Janet Jackson
Janet Jackson poses for a portrait at the Jackson family home in January 1977.
Famous families are a recurring theme when talking about child stars, but the Jacksons could be considered the most famous of them all during the '60s and '70s. This family produced many stars, from the leading quintet The Jackson 5 to "The Jacksons Variety Show" to the solo star born when Michael Jackson debuted as a solo artist.
Included in that all too famous family was actor and singer Janet Jackson, who made her acting debut on her family's variety show but quickly paved her own path with appearances on "Good Times," "Fame," and "Diff'rent Strokes." Jackson eventually found her love, passion, and success in music, selling more than 100 million records worldwide.
---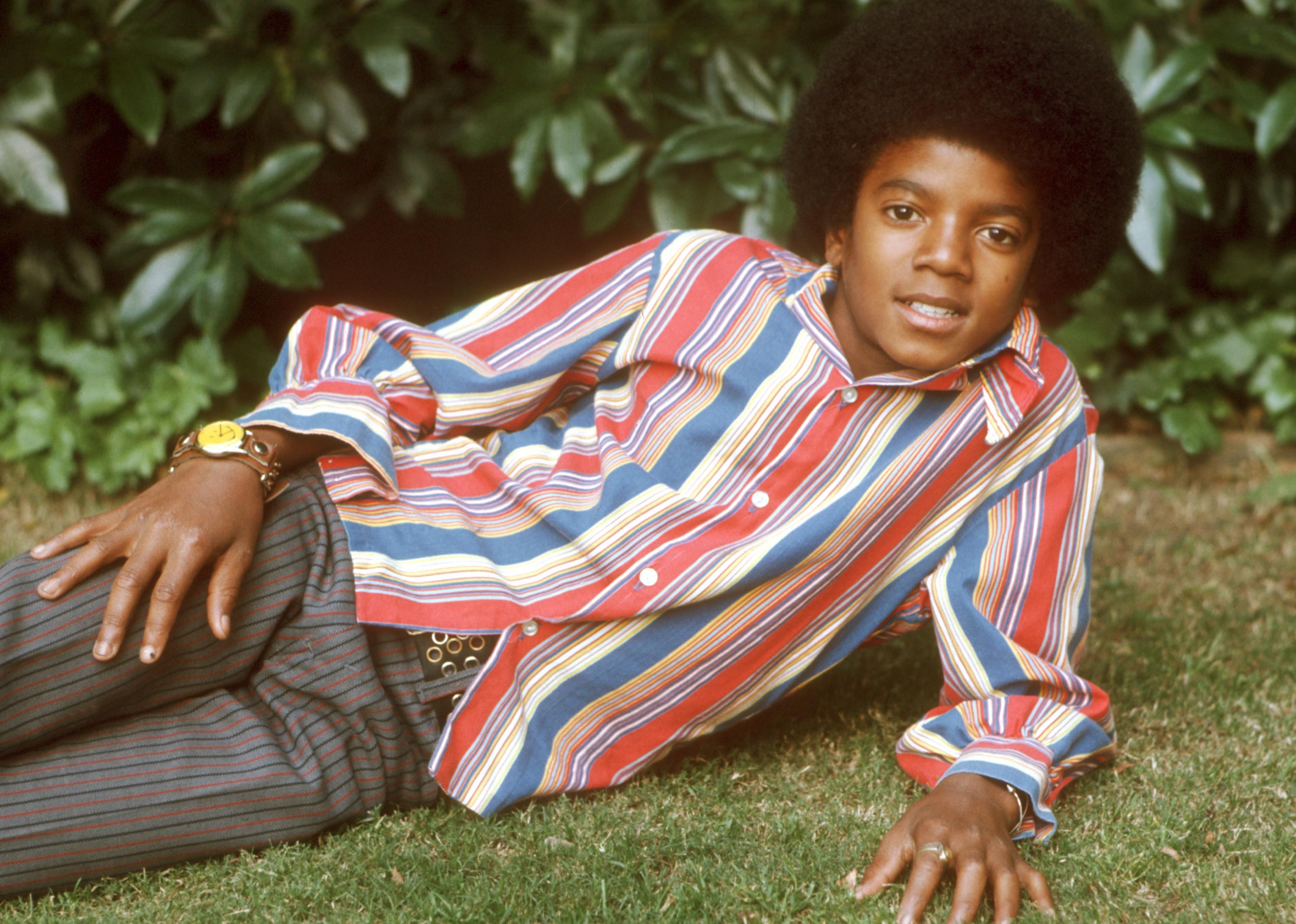 Michael Ochs Archives // Getty Images
Michael Jackson
Michael Jackson poses for a photo shoot at his Hollywood Hills home on April 20, 1972.
Another progeny of the Jackson family brood was Michael Jackson, who, from an early age, became the coat whose tails his family rode in on. While the entire Jackson family seemed preternaturally talented, Michael had the undeniable charm, presence, and charisma to make him a star.
From his early success in The Jackson 5 to releasing his first solo album "Off the Wall" in 1979, Jackson's career transformed him into the proverbial "King of Pop"—though his personal life often brought his career into question, including multiple lawsuits alleging Jackson had molested children at his Neverland Ranch home. While no charges were ever filed, the question mark loomed over his head (even after his untimely death in 2009).
---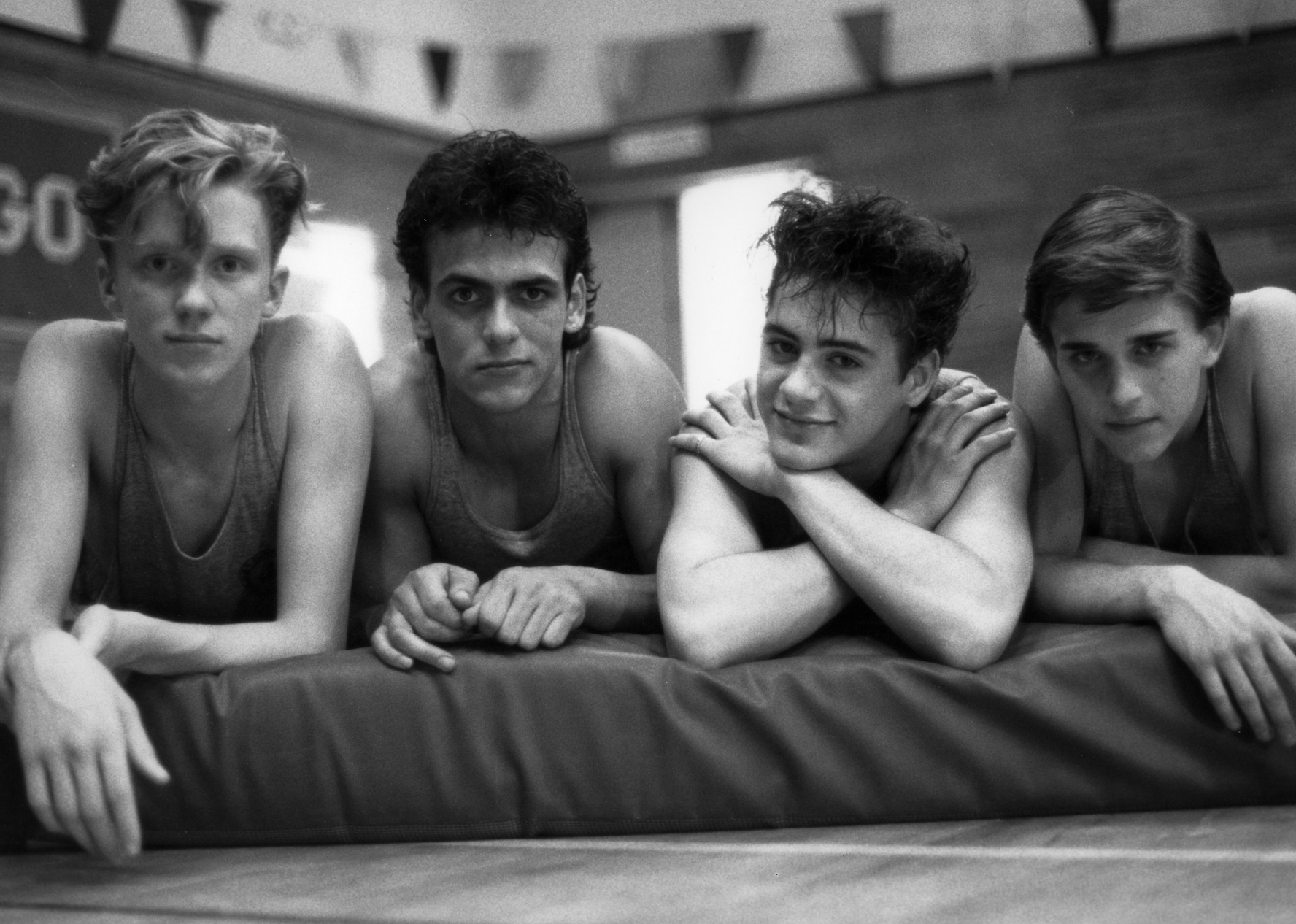 Hulton Archive // Getty Images
Robert Downey Jr.
Anthony Michael Hall, Robert Rusler , Robert Downey Jr. and Ilan Mitchell-Smith pose for the movie "Weird Science".
You may know this particular star from his turn as the red and copper-clad superhero Iron Man, or you remember him from his earlier roles as one of the infamous boys of the Brat Pack. But before he was all of those things, Robert Downey Jr. was a child actor who made his first appearance in the 1970 film "Pound" based on the off-Broadway play "Comeuppance," both of which were written by his father.
Despite his fairly consistent success, Downey also had his fair share of problems with the law and drugs throughout his career. After being arrested multiple times on various substance-related charges, Downey received a three-year sentence in the late '90s but only served a year in a Corcoran-based rehab facility—a testament to what can happen when rehabilitation is the focus of incarceration.
---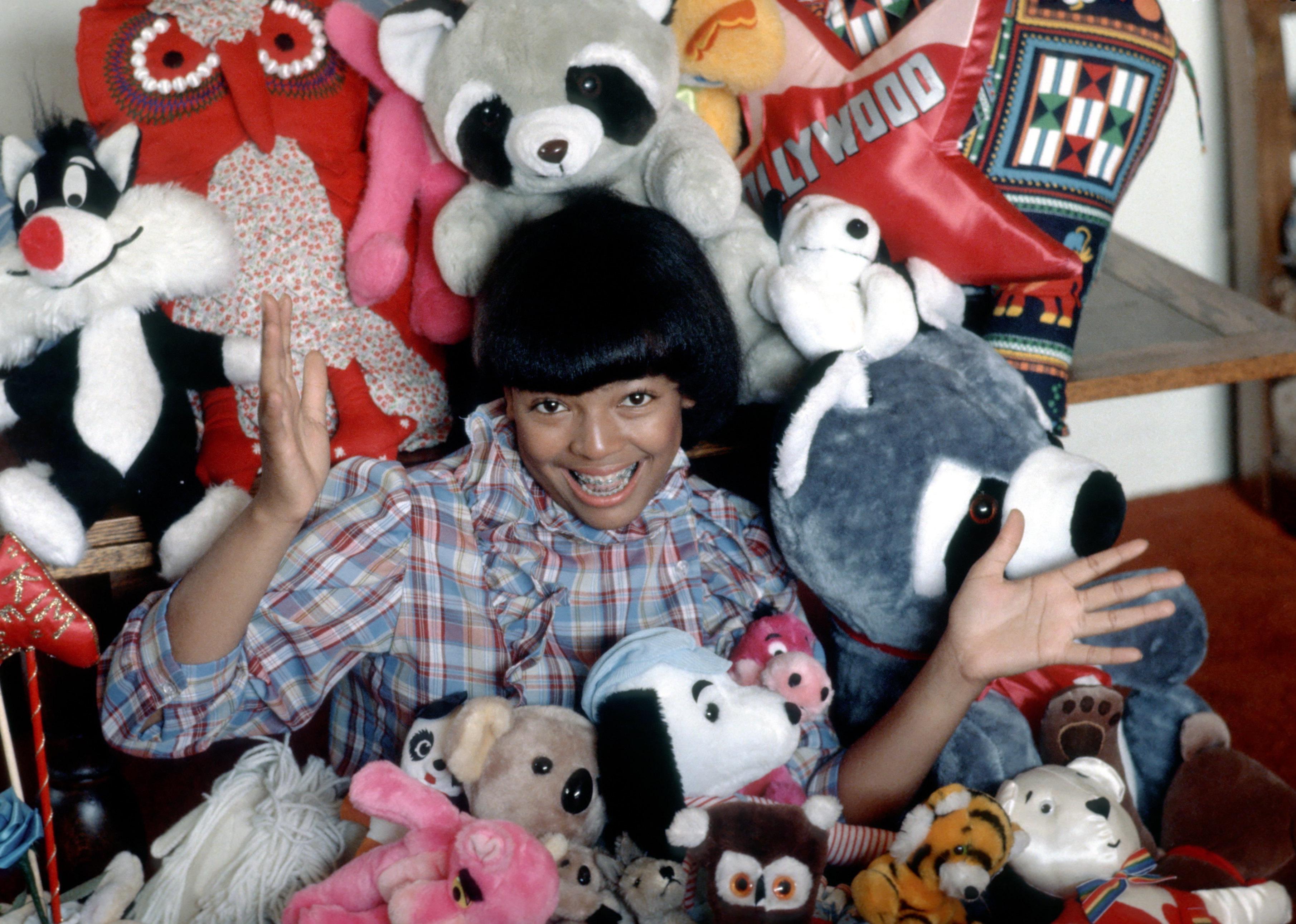 Michael Ochs Archives // Getty Images
Kim Fields
Kim Fields poses with stuffed animals.
You take the good, you take the bad, you take it all, and then you have the fact that for a decade, "The Facts of Life" theme song played its way into millions of homes—and with it came Tootie, the lovable, gossipy character played by actor Kim Fields.
Centered around a girls' boarding school, the show thrust Fields and her shining stage presence into the spotlight. Fields went on to have a successful career after the series, starring in the groundbreaking '90s sitcom "Living Single," which many have pointed to as the blueprint with which the success of shows like "Friends" was founded.
---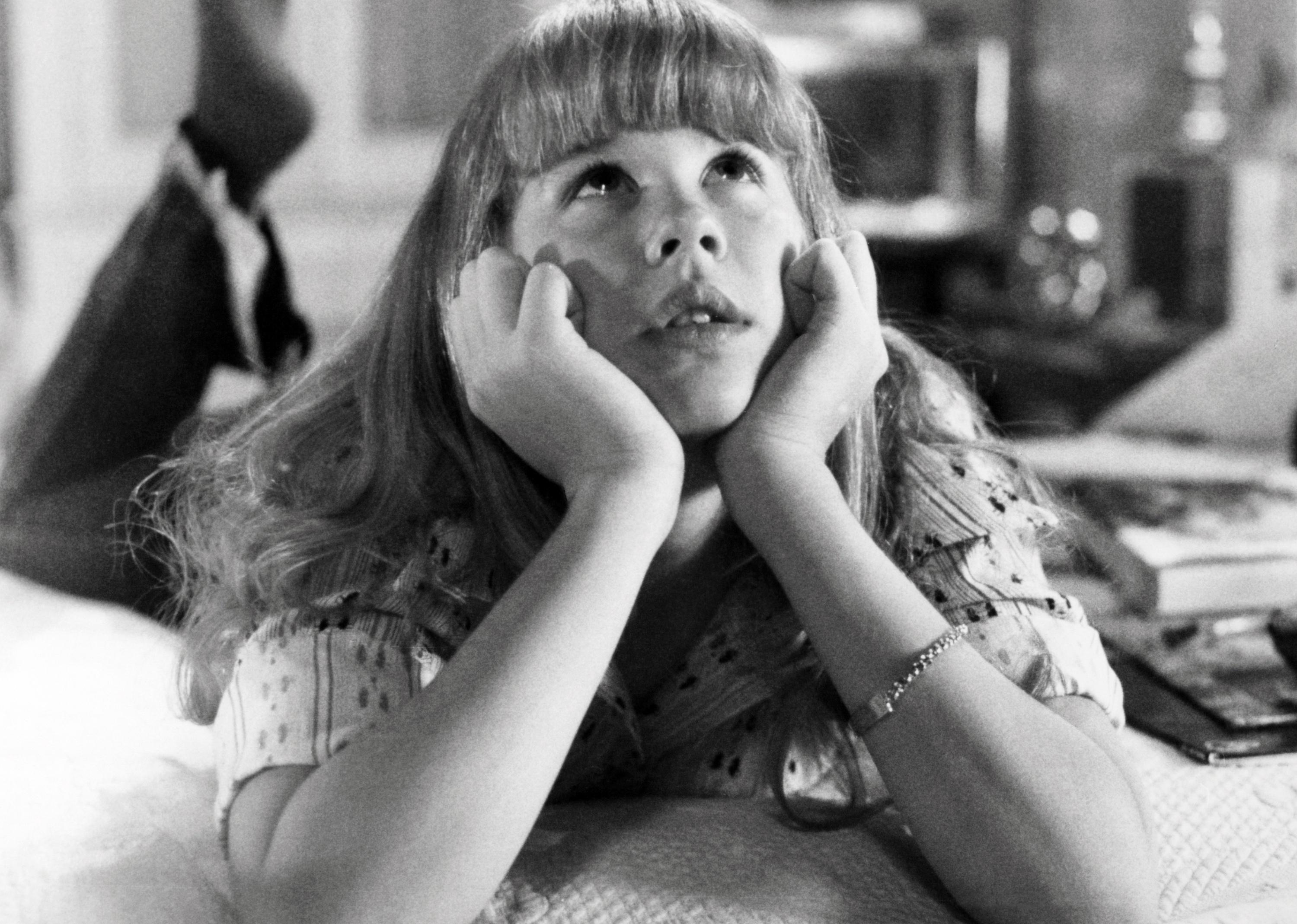 Silver Screen Collection // Getty Images
Linda Blair
Linda Blair as Regan in 'The Exorcist'.
There isn't a movie that left such a terrifyingly indelible mark upon its viewers as "The Exorcist," a 1973 supernatural horror movie about a young girl possessed by an evil force. Linda Blair earned a Golden Globe Award for the role of the girl, as well as an Academy Award nomination.
Despite her near-instant success, the allegations that the film was cursed also seemed to haunt Blair's career. She became typecast, relegated to horror films, and spent most of her career in B films. As time went on, she seemingly embraced that role, making tongue-in-cheek appearances in horror films such as Wes Craven's "Scream" franchise.
---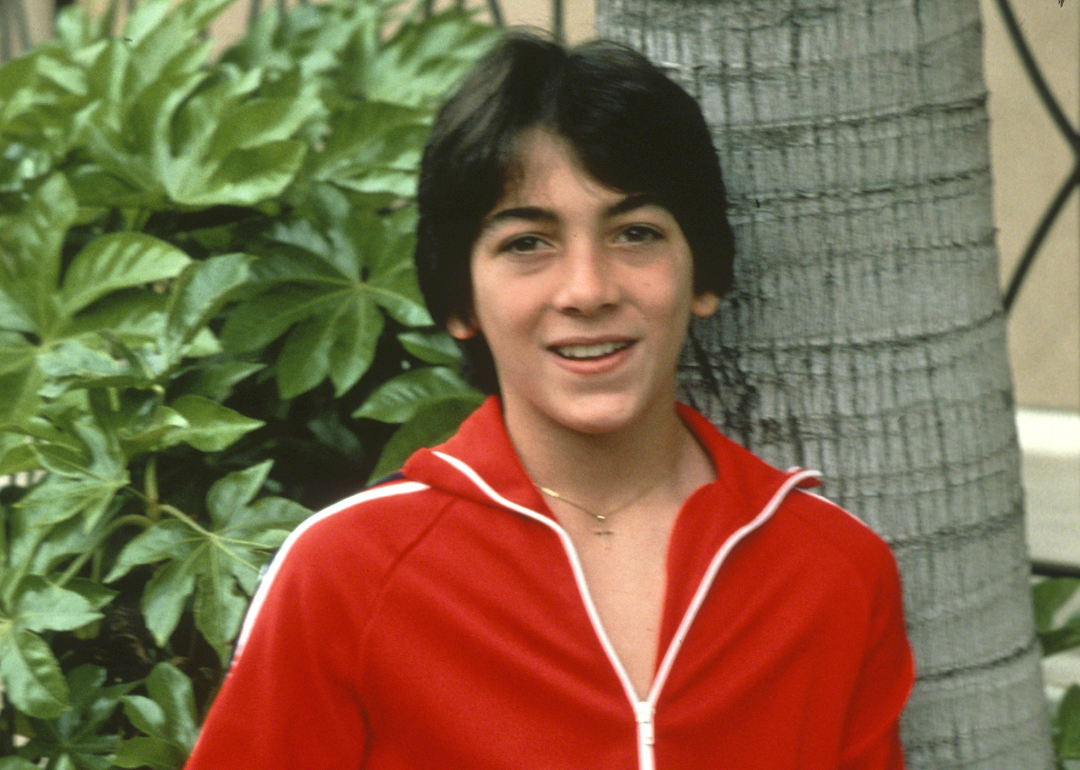 Robin Platzer/Images // Getty Images
Scott Baio
Scott Baio in New York City in the 1970s.
Among the heartthrobs of the '70s was Scott Baio, who found his big break on the nostalgic sitcom "Happy Days" starring fellow child star Ron Howard. Baio's screen presence, handsome looks, and killer smile not only earned him the recurring role as Chachi on "Happy Days," but his character's success as a love interest for the show's character Joanie earned them a spinoff, "Joanie Loves Chachi" that aired for 17 episodes.
While his career never had A-list success, Baio has made a decent career with bit parts and appearances in various TV shows, in some instances playing himself.
---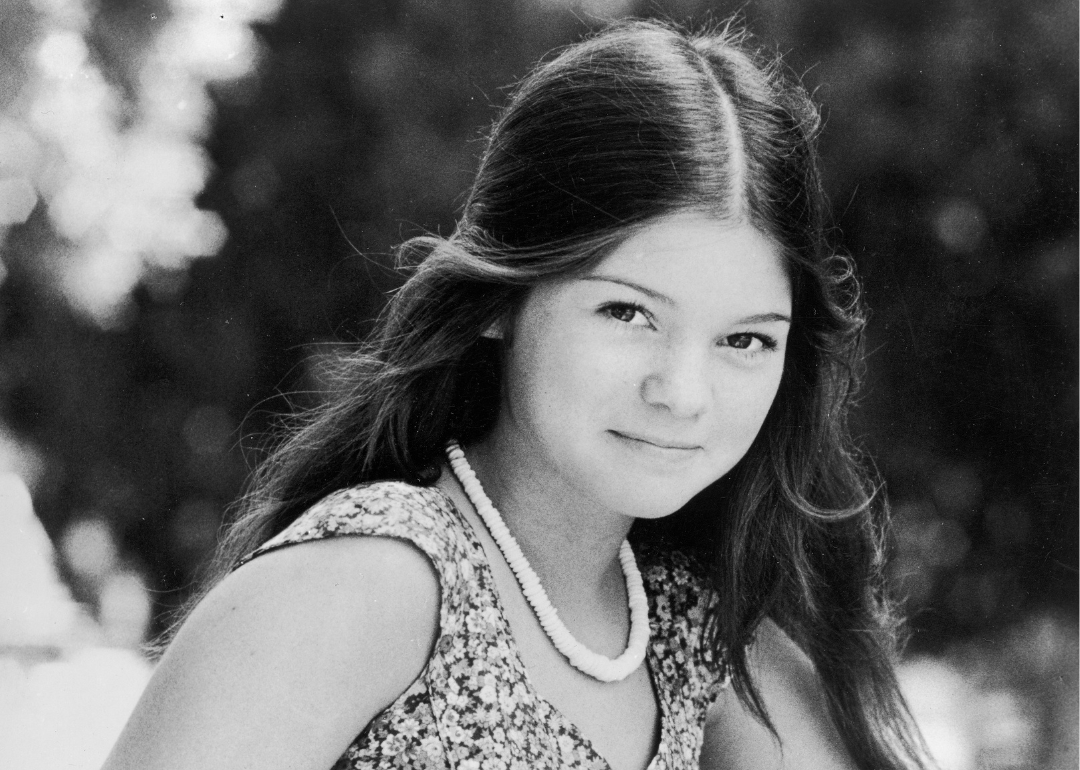 Archive Photos // Getty Images
Valerie Bertinelli
Valerie Bertinelli in a publicity photo from the 1970s.
Another child television star alumnus from "One Day at a Time" is the cherubic-faced starlet who stole everyone's hearts and won two Golden Globes in the process: Valerie Bertinelli. Her smile lit up the television screen, and she portrayed an aura of wholesomeness.
During a time of sexual openness and counter-revolution, many TV viewers—especially parents—sought out something wholesome, and they found that in Bertinelli. After her early period of fame in some '70s and '80s sitcoms, she went on to marry rock star and '80s hair god Eddie Van Halen, which kept her in the spotlight for a whole other reason. Since then, Bertinelli has published memoirs and cookbooks highlighting her Italian heritage. She also starred alongside Betty White in the TV show "Hot in Cleveland" from 2010 to 2015.
​​
---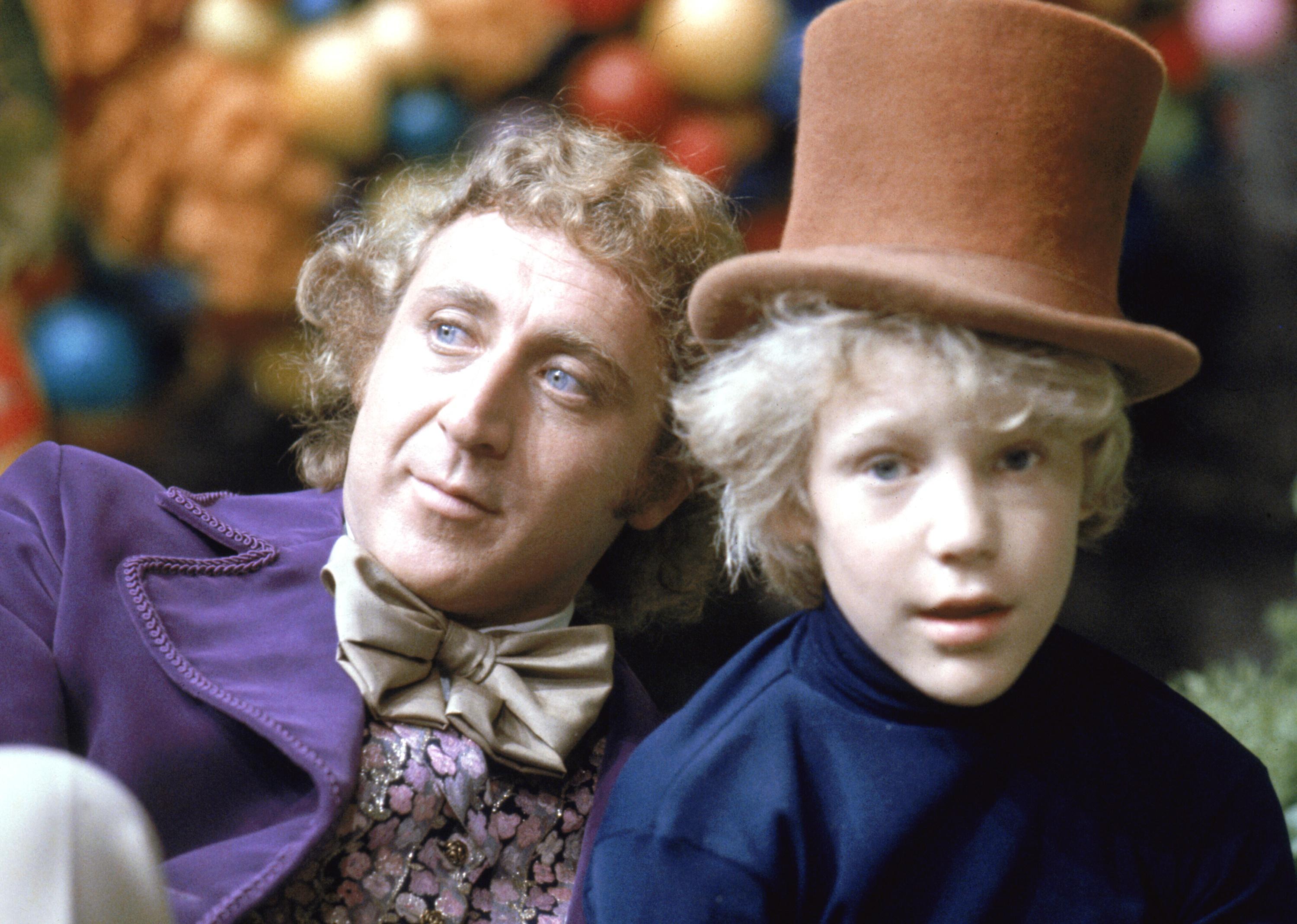 Silver Screen Collection // Getty Images
Peter Ostrum
Gene Wilder as Willy Wonka and Peter Ostrum as Charlie Bucket on the set of 'Willy Wonka & the Chocolate Factory'.
If you grew up any time between the '70s and the present day, you're likely familiar with Peter Ostrum's role as the Golden Ticket-winning Charlie Bucket in the trippy classic "Willy Wonka & The Chocolate Factory" with comedic legend Gene Wilder.
Ostrum's turn as Charlie gained him instant notoriety, but he realized early on that Hollywood life was not for him. He graduated from Cornell University in 1984 and has worked as a veterinarian ever since.
---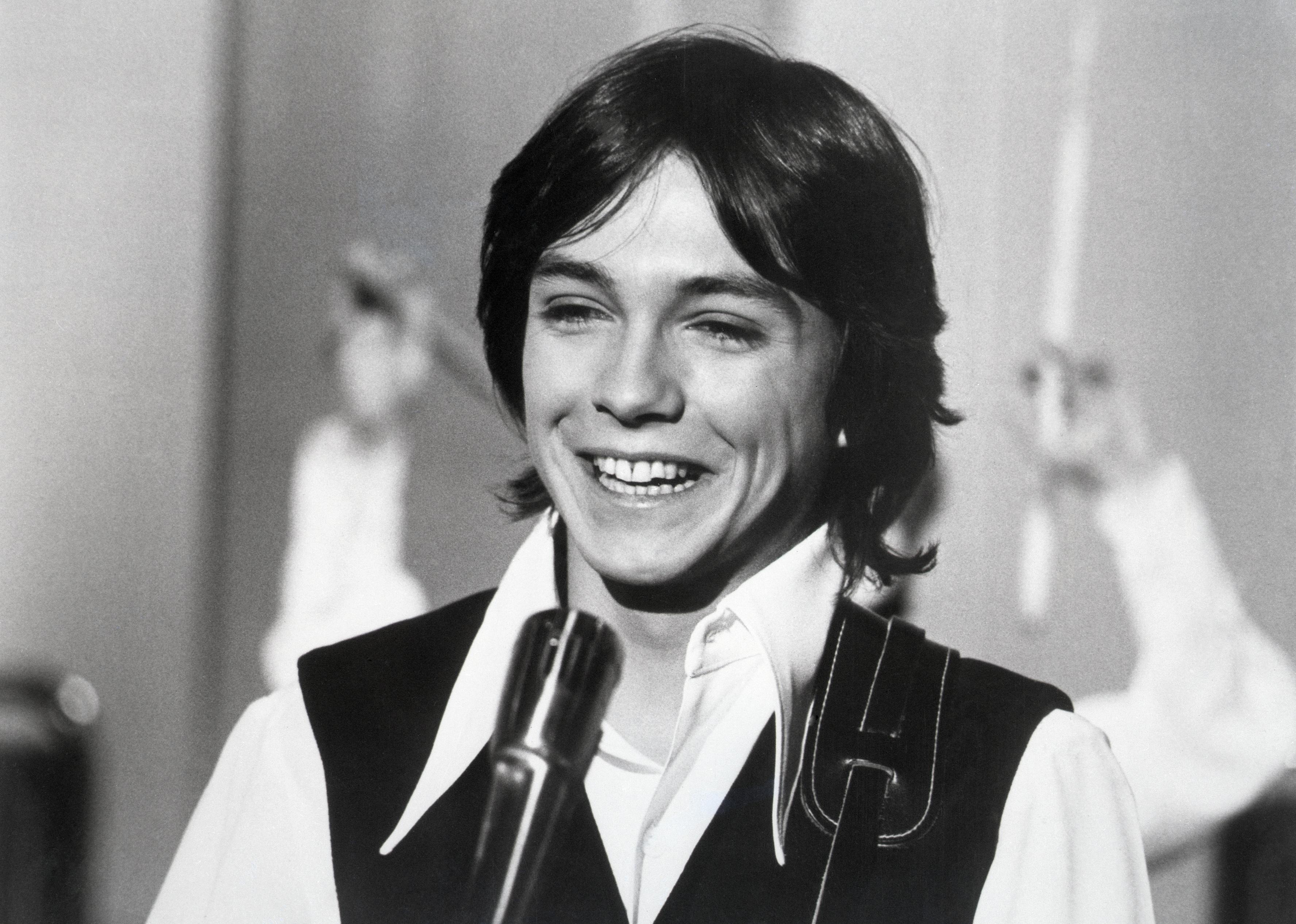 Bettmann // Getty Images
David Cassidy
David Cassidy is seen in closeup, candidly smiling.
The 1970s musical family comedy "The Partridge Family," which combined super saccharine songs along with mad-cap scenarios carried about by the Partridge kids, produced a young heartthrob in actor David Cassidy. Cassidy made his way onto TV screens and music albums throughout his career in the '70s, but as the over-the-top disco era ended, so did his career.
He's made guest appearances and one-offs on various TV shows, in some instances playing himself over the years, but substance and legal issues marred his career. Cassidy ultimately passed away in 2017 after suffering from liver failure.
---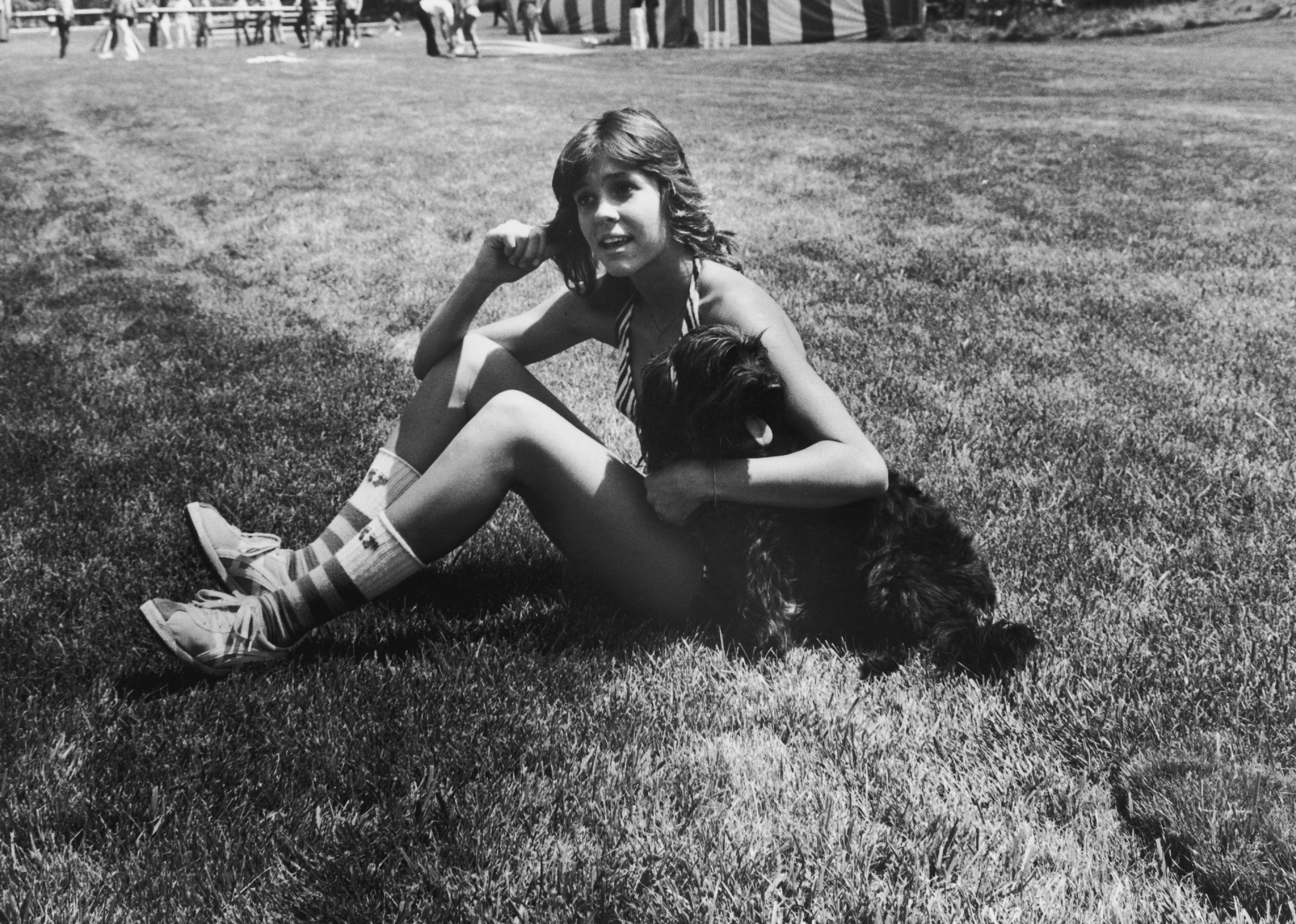 Frank Edwards // Getty Images
Kristy McNichol
Kristy McNichol at the 'US Against the World' celebrity athletic contest on Magic Mountain.
Kristy McNichol was a young, freckle-faced kid when she made her first appearances in a variety of commercials. Yet, her breakthrough role in the mid-70s sitcom "Family" earned her screen recognition and critical acclaim. Her role as Letitia "Buddy" Lawrence earned her back-to-back Emmy award nominations in 1977, 1978, and 1979—with her winning two out of those three years.
She found her way into a supporting role on the '80s sitcom "Empty Nest," a spinoff of the wildly popular "Golden Girls" on which McNichol appeared. She announced her retirement from acting in 2001.
---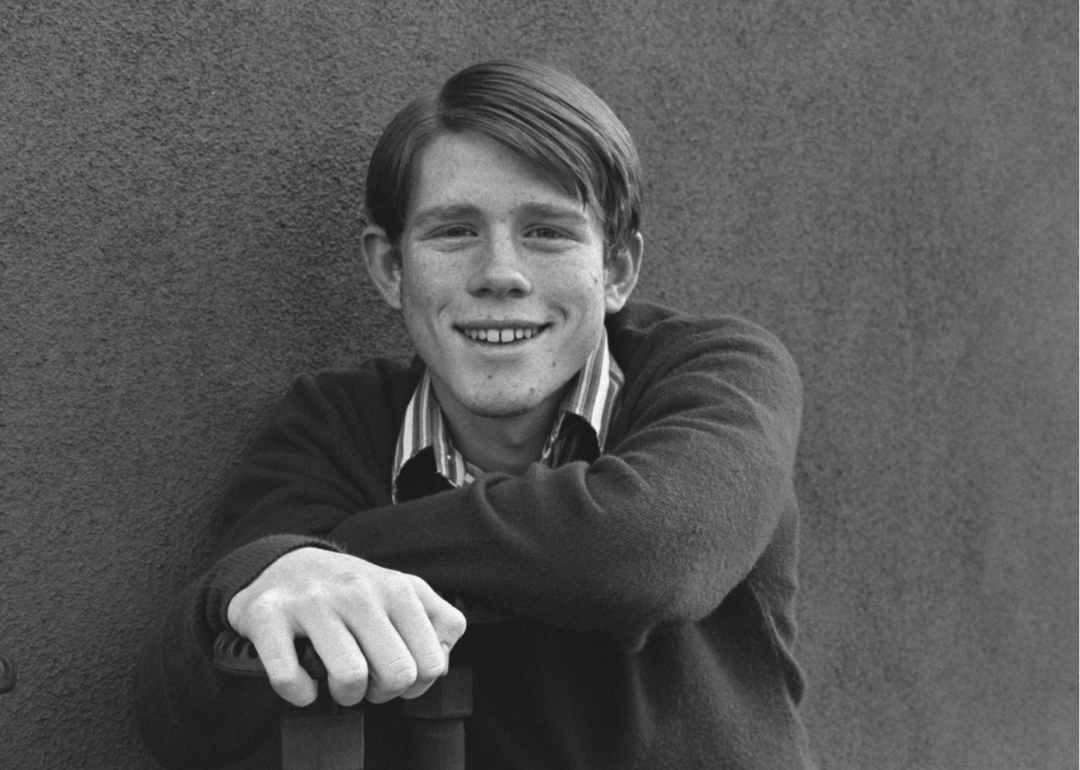 Michael Ochs Archives // Getty Images
Ron Howard
Actor Ron Howard smiling in a photo, circa 1971.
Another Oscar winner among the many '70s child stars is Ron Howard, who got his start as the cute kid from "The Andy Griffith Show" who went on to make another imprint with his supporting role in "Happy Days."
While Howard was known early in his life for acting, his later career took him behind the camera. He became an award-winning director who helmed films, including "Cocoon" and "Splash" in the '80s, "Apollo 13" and "Ransom" in the '90s, and "A Beautiful Mind," "Cinderella Man" and "Frost/Nixon" in the 2000s, all of which earned him multiple nominations and awards, including Oscars, BAFTAs, and Golden Globes.
---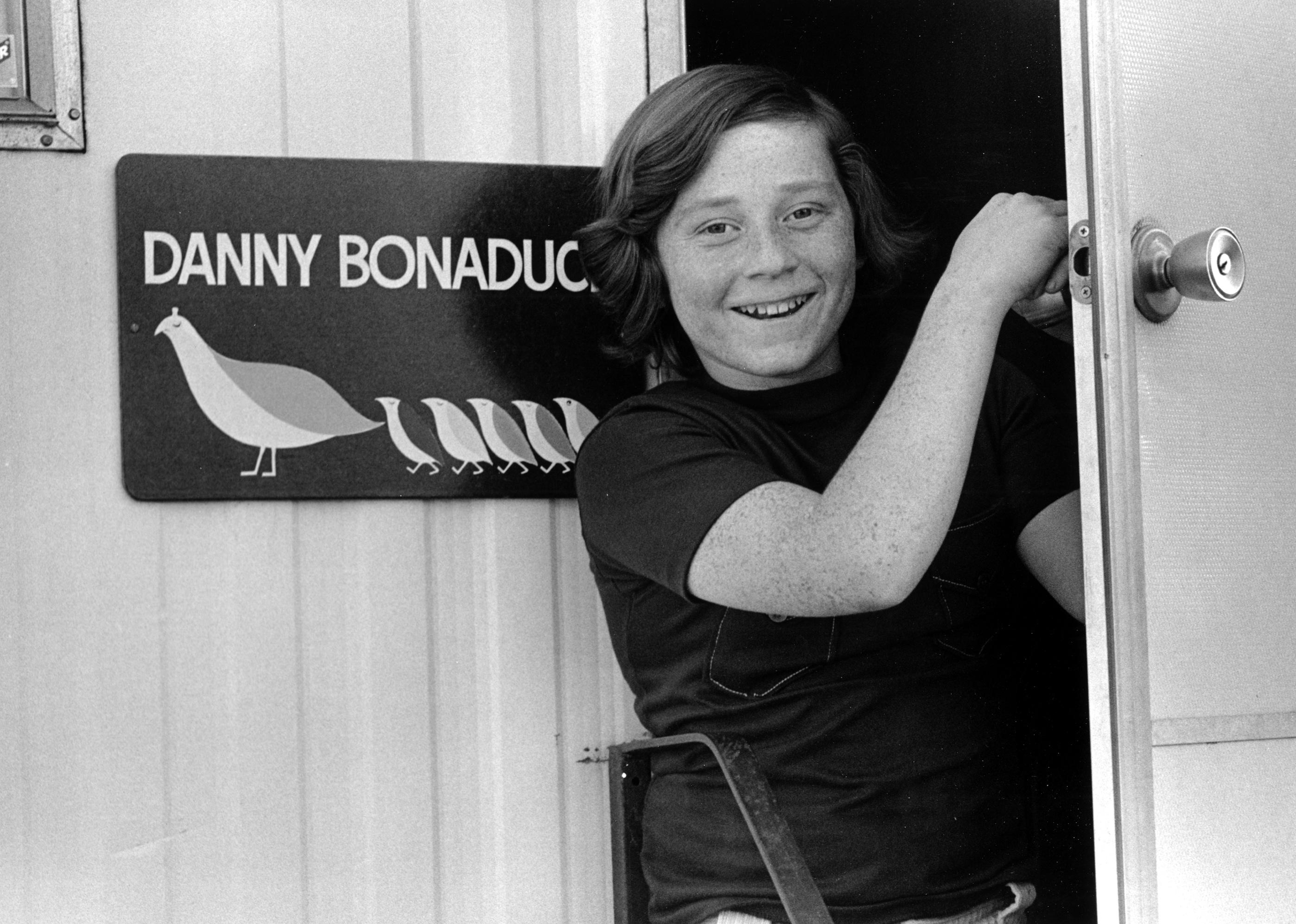 Michael Ochs Archives // Getty Images
Danny Bonaduce
Danny Bonaduce smiles outside of his trailer.
Another "Partridge Family" star who found a quick road to stardom was Danny Bonaduce, the ginger-haired youngster who played Shirley Jones' middle son known for his wise-cracking personality. Bonaduce's real-life personality seemed to match the mischievous nature of his Partridge family character, which got him into his fair share of trouble as his career continued.
Incidents include his well-known 1990 arrest in Daytona Beach while attempting to buy cocaine—despite being in the area to host a D.A.R.E event. He's maintained a somewhat solid career of television appearances over the years and, much like a few other child stars, played himself in some of these appearances.
---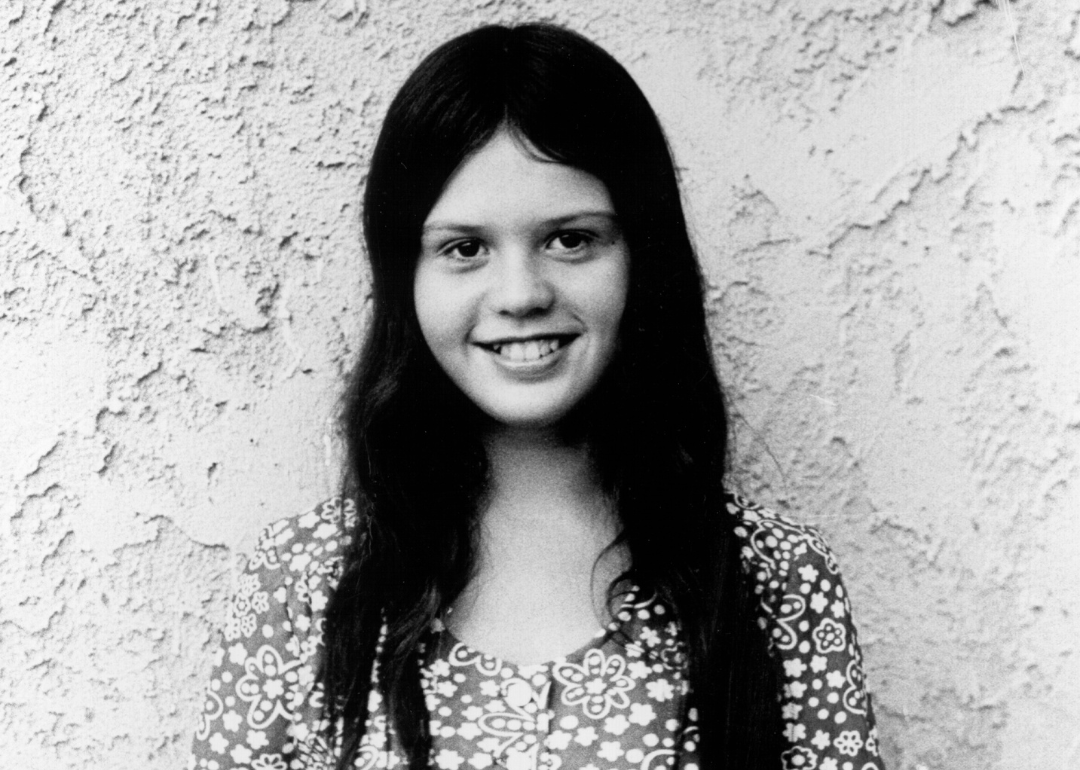 Michael Ochs Archives/Getty Images
Marie Osmond
Marie Osmond in a publicity still, circa 1971.
Having started her music career at an early age, Marie Osmond made appearances on "The Andy Williams Show" by the time she was 6, and found success with the release of her 1973 debut album "Paper Roses" at age 12. Her wholesome lyrics, persona, and family upbringing gave her a heavy appeal to the masses.
By 16, she co-hosted a popular variety show with her brother Donny Osmond. She's maintained her career over the decades through various means, such as memoirs and a talk show revival of the "Donny & Marie" show, which aired from 1998 to 2000.
---

David Redfern // Getty Images
Donny Osmond
Donny Osmond singing into a microphone.
In a similar vein to his sister Marie, Osmond began making appearances on television shows like "The Andy Williams Show" when he was barely old enough to go to kindergarten. Known for his boyish good looks and charm, Osmond was a teen idol in music before collaborating with his sister to form the "Donny & Marie" show, which first aired from 1976 to 1979. Osmond continued acting, making music, and hosting television shows over the years.
---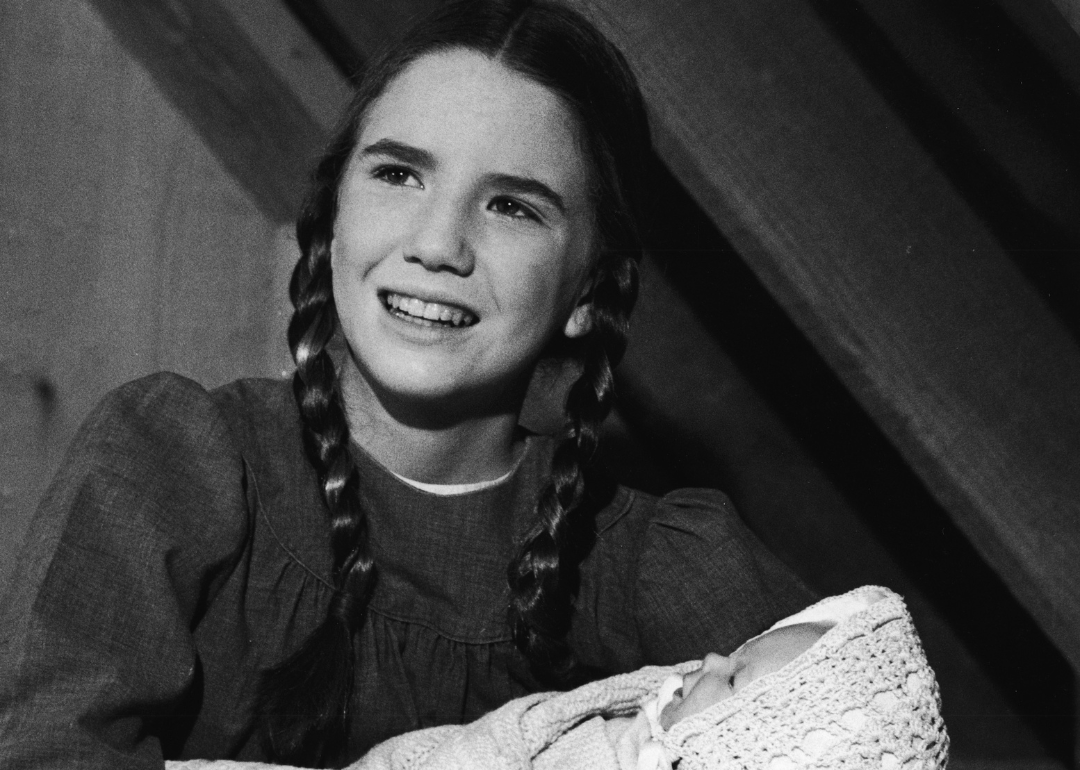 NBC Television/Courtesy of Getty Images
Melissa Gilbert
Melissa Gilbert filming a scene with a baby in the 1970s.
"Little House on the Prairie" was a highly successful young-adult series of books adapted into a successful series. Melissa Gilbert played the lead character Laura Ingalls, who spent her life on the proverbial prairie with her family. The show catapulted Gilbert into fame, and she appeared in several successful miniseries during that period, such as "The Diary of Anne Frank" and "The Miracle Worker" and has since gone on to voice characters in successful animated series such as "Batman: The Animated Series" as Batgirl.
Gilbert was also the president of the Screen Actors Guild and ran for Congress in Michigan in 2016. Though she won, she had to drop out after the primaries due to health issues.
---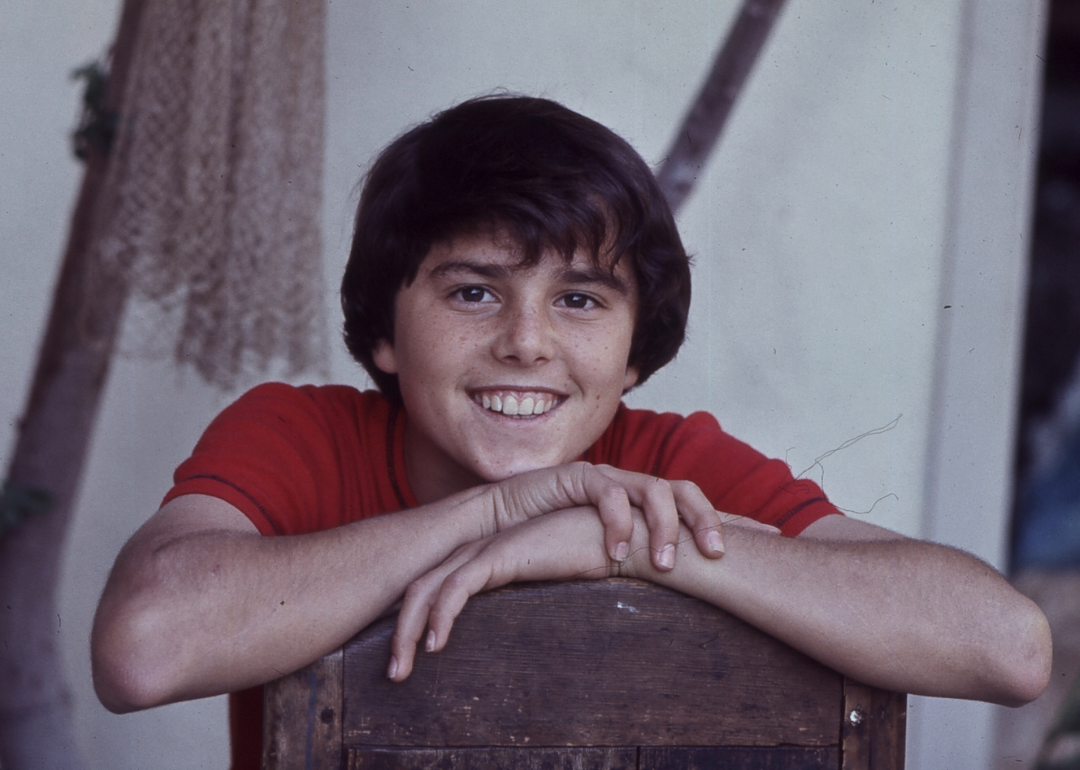 Michael Ochs Archives // Getty Images
Christopher Knight
Christopher Knight, circa 1972.
Best known for playing Peter Brady, the mischievous middle child on "The Brady Bunch," Christopher Knight transitioned from child stardom to a successful tech career throughout his career. "The Brady Bunch" launched him and his other co-stars into an ever-focused spotlight, and Knight became a heartthrob before the show ended.
He had a successful career in computer tech in the '90s, co-founding Visual Software, a graphics company then-known for its state-of-the-art 3D software. He briefly returned to acting, but mostly in the reality show capacity, most recently appearing as one of the Mummies in the eighth season of "The Masked Singer" along with fellow "Brady Bunch" alum Barry Williams.
---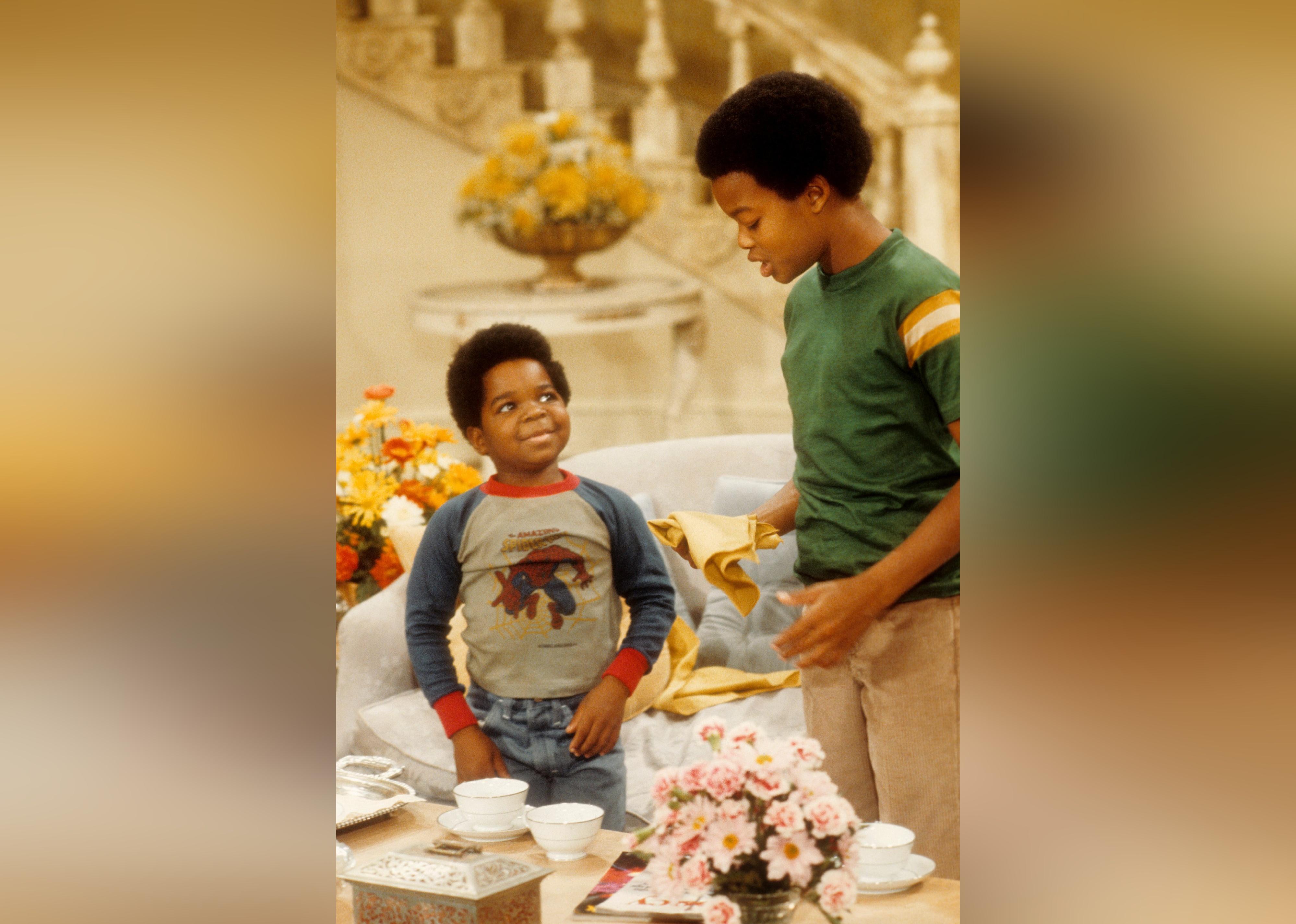 Michael Ochs Archives // Getty Images
Gary Coleman
Actors Gary Coleman and Todd Bridges on the set of Diff'rent Strokes.
Gary Coleman charmed audiences on the sitcom "Diff'rent Strokes" as Arnold Jackson, a young orphan adopted alongside his older brother by the wealthy single father who had employed the boys' mother before her death. Coleman's mischievous character and catchphrase—"Whatchoo talkin' 'bout, Willis?"—was a massive hit throughout the series' eight seasons on TV.
However, during and long after the end of "Diff'rent Strokes," Coleman struggled off-screen. The child actor faced career and financial challenges and trouble with the law. Coleman died at 42 in 2010 after an accidental fall caused a fatal brain hemorrhage.
Story editing by Chris Compendio. Copy editing by Kristen Wegrzyn. Photo selection by Clarese Moller.
---