ODOT marks 'Older Driver Safety Awareness Week'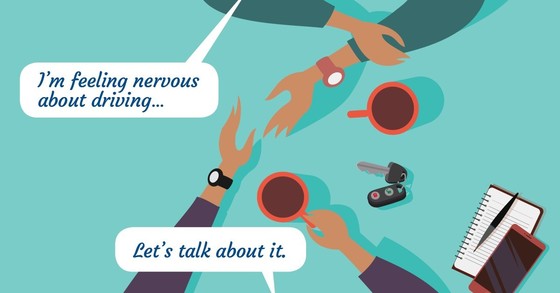 Aging raises key safety issues for motorists and their families
SALEM, Ore. (KTVZ) – As we age, we experience all kinds of changes. From Dec. 2 – 6, across the country, we're raising awareness about the potential changes in our driving skills as the years go by. In Salem, ODOT is co-sponsoring an event at the Center 50+ to mark "Older Driver Safety Awareness Week."
"Aging road users is a category that includes all of us -- and it's an issue that affects all of us," said Kristopher Kyes, DMV's Medical Programs coordinator. "Because driving is an important part of our lives, we want to help individuals keep that option when they can continue to do so safely."
In Oregon, ODOT has two programs that address driving safely as we age or deal with medical or other issues that can affect our driving skills. Learn more in this brief video.
On Friday, in partnership with AARP, the city of Salem and others, ODOT is hosting an "Aging Road User Resource Fair." It will run from 10:30 a.m. - 1 p.m. at Salem's Center 50+, 2615 Portland Rd. NE, and anyone interested is welcomed to attend.
Here are some important things to know:
Chronological age is important in society, but tells us very little about a person in isolation.
Whether it's for your own safety or that of someone you love, it's important to keep track of changes, including vision, medications, physical limitations and reaction time.
Anyone could find themselves unable to drive. Seizures, injuries and medical conditions can affect anyone at any age and may render some people unable to provide their own transportation.
"Let's talk about aging and driving" is the theme for Older Driver Awareness Week, and there are many resources for exploring the subject:
ODOT also encourages you to watch a brief video about the importance of Oregon's programs.