Wood stove fire heavily damages SW Redmond duplex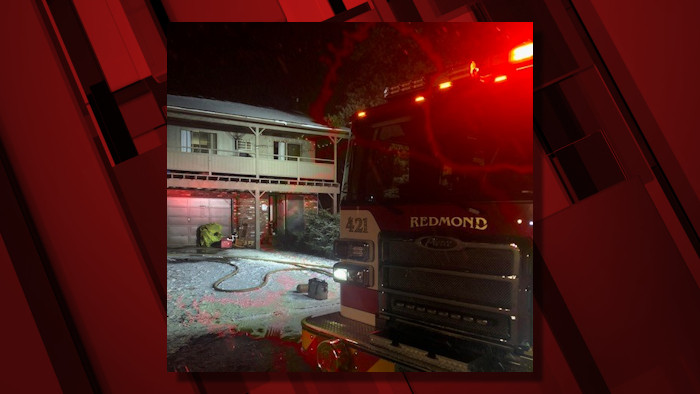 Losses at $150K; no injuries; caused by malfunctioning wood stove
REDMOND, Ore. (KTVZ) -- Residents of a southwest Redmond duplex received help finding shelter late Tuesday night after a stubborn fire in their common wall, traced to a malfunctioning wood stove, caused about $150,000 damage, officials said.
Redmond Fire & Rescue crews were called around 11 p.m. to the two-story split-level duplex in the 1200 block of Southwest 18th Street after a resident called 911 dispatchers to report smelling smoke, Battalion Chief Jon Wood said.
Crews arrived on the scene to find light smoke coming from the common attic space and all occupants out of the structure, Wood said. He added that no one was injured.
Both units contained wood-burning stoves, with back-to-back brick and mortar mantles and a void space between the two. Wood said the occupants of one duplex had a fire in their wood stove about four hours earlier.
An extensive salvage and overhaul was needed to reach the seat of the fire crews eventually extinguished, the fire official said. As a result, both duplexes had significant damage.
The residents were assisted in finding shelter by Redmond police and the American Red Cross. Bend Fire and Rescue also provided mutual-aid assistance, Wood said.
"Redmond Fire and Rescue would like to remind residents to ensure their wood-burning stoves and fireplace receive regular maintenance and inspection to minimize the risk of malfunctioning equipment," Wood said.