Hwy. 58 to close Tuesday AM for semi recovery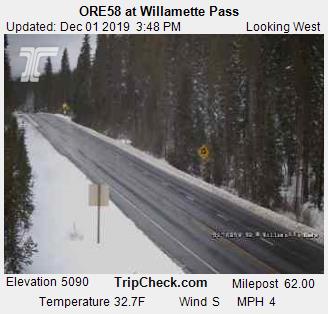 ODOT: Take another route, delay travel or expect to wait
OAKRIDGE, Ore. (KTVZ) -- Oregon Highway 58 (the Willamette Highway) will be closed for about four hours on Tuesday morning for crews to recover a semi-truck that went over the bank last week, ODOT said Sunday.
The highway will be closed from 8:30 a.m. until 12:30 p.m. between Crescent Lake and the east end of Oakridge, the agency said.
ODOT said travelers should take alternate routes, delay travel or expect a long wait.
The full closure is needed to remove the truck safely ODOT said. Three wreckers will pull the semi truck up the embankment, and the process will block the entire road.