Oregonians with jobless claims, complaints, questions swamp phones, websites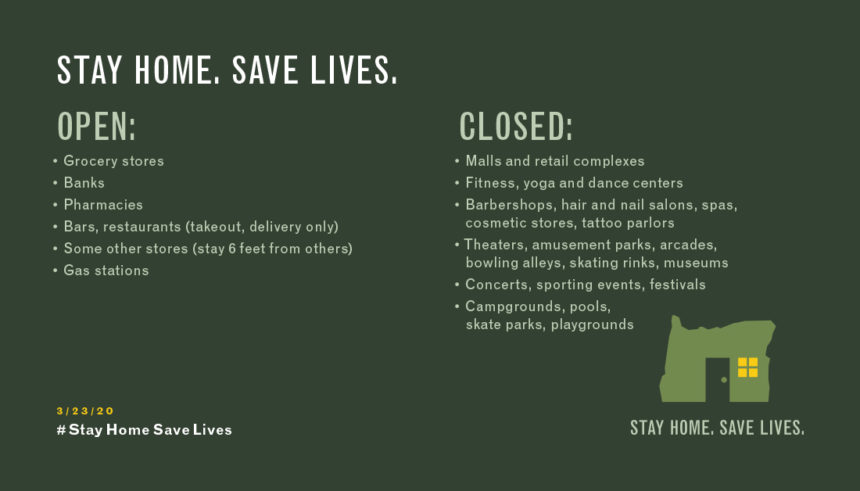 Surge in demand prompts efforts to keep up
SALEM, Ore. (KTVZ) -- Two of the Oregon agencies in most demand amid the COVID-19 outbreak -- the state Employment Department and Oregon OSHA -- are seeing fairly sudden, major demand on their phone lines and websites as thousands seek to file jobless claims or complaints and get their questions answered.
Callers to the state Employment Department are experiencing long wait times, Regional Economist Damon Runberg told NewsChannel 21 on Tuesday.
"The unemployment insurance division has two call centers to process claims," Runberg said.
"Their staffing levels are dictated by need -- higher staffing during recessions when folks are applying for unemployment insurance, and much lower staffing levels during economic expansions. We just ended the longest expansion in US history 10 days ago!" Runberg noted.
"The division is doing everything in its power to divert resources to the unemployment insurance program," he said. "The online system was having issues with the surge in claimants, but most of those issues have been resolved.
"The agency also altered who qualifies for unemployment, expanding eligibility dramatically so more Oregonians can get some wage replacement during this unprecedented event.
"I feel for those who are struggling to get their claim processed, but I want to assure folks that our staff in the unemployment insurance division are working tirelessly to help Oregonians in need," Runberg said.
The Oregon Employment Department's COVID-19 page can be found at: https://www.oregon.gov/employ/Pages/COVID-19.aspx
Meanwhile, the Bureau of Labor and Industries and Oregon OSHA are hearing from many people who want to report their own workplace issues or who have encountered businesses they don't believe are following the social distancing or other rules.
An agency representative said Tuesday that employees wishing to file complaints alleging violations of the COVID-19 executive orders, in particular social distancing in the workplace, or with questions should call or email OSHA.
OSHA is taking complaints from employees alleging violations of the Governor's COVID-19 executive orders (in particular social distancing protocol in the workplace) and if people have questions they can call or email OSHA using the following:
Phone: 503-378-3272
Toll free: 800-922-2689 (inside Oregon only)
Email: tech.web@oregon.gov
Website: Online contact form
OSHA also is taking complaints regarding apparent workplace violations involving health and safety issues seen at establishments around your community. More info can be found at https://osha.oregon.gov/workers/Pages/index.aspx