DCSO seeking whoever abandoned malnourished horse west of Bend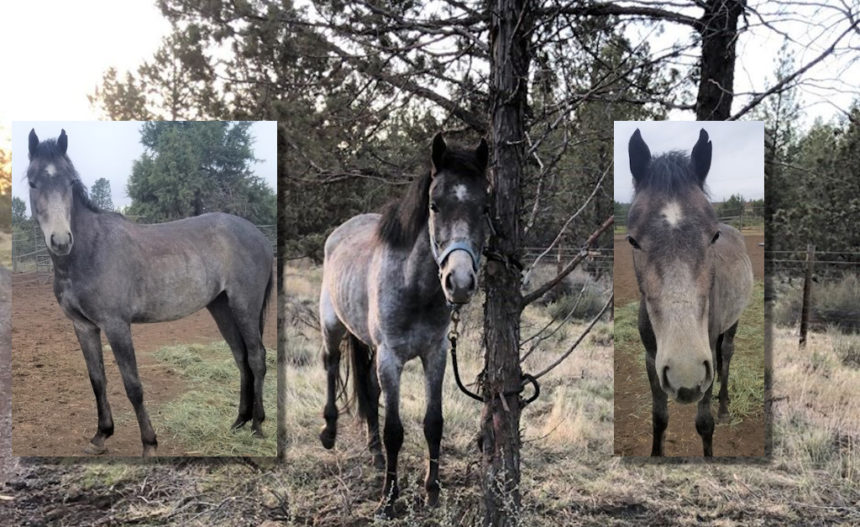 (Update: More info; horse may have been stolen in Klamath County)
BEND, Ore. (KTVZ) -- The Deschutes County Sheriff's Office sought the public's help Wednesday in finding whoever abandoned a malnourished horse between Bend and Sisters late last month.
The filly, named Silver Moon by the sheriff's office, was found tied to a tree near Peterson Ridge Road and Trout Lane on the morning of Thursday, April 23 by a nearby homeowner. who reported it to deputies.
She is being cared for at the Sheriff's Office Rescue Ranch in Bend, deputies said.
"There are many possibilities of how Silver Moon came to be found where she was," the sheriff's office said in an update posted to its Facebook page. "We will follow up on any leads or information we receive and do our very best to determine how this happened."
Deputies in a later update said they were "following up on the information that she was stolen out of Klamath County."
They also shared that the filly scored a 2 on the Henneke horse body scoring system when she arrived at the rescue ranch and noted one photo showed Silver Moon tied to the tree and the others were taken very recently, more than a month later.
The sheriff's office thanked the public for its offers to support care for the horse and said they would advise if there's anything she needs that they can't provide.
"We serve an amazing community," they wrote, "and we are very thankful for your support."