La Pine home burglar found in child's room, chased out, arrested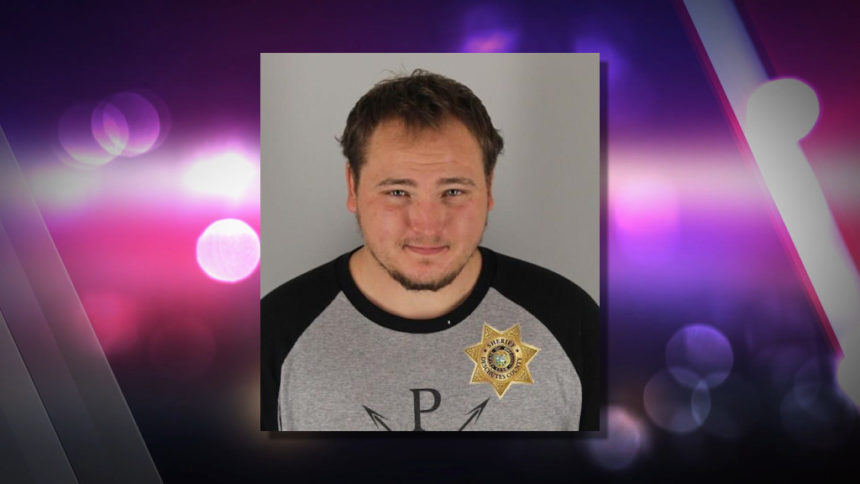 DCSO says he had entered home through unlocked door
La PINE, Ore. (KTVZ) -- A La Pine family's barking dog Thursday afternoon alerted them to a burglar in their child's room, who they chased out of the house and was caught trying to hide in a nearby garage, Deschutes County sheriff's deputies said.
Deputies were dispatched shortly after 1 p.m. to the report of a burglary in progress at an occupied home in the 16000 block of Cassidy Drive, Sgt. Kent Vander Kamp said.
The family heard the dog barking at the intruder, later identified as Dakota Daniel Willis, 23, of La Pine. They searched the home and found Willis in their child's room, then chased him out into the street and called 911, Vander Kamp said. (The child was at school at the time, he added.)
Deputies arrived in the area within minutes and found Willis running on Heath Drive, the sergeant said. Willis ran into an open garage and tried to hide from pursuing deputies, but eventually surrendered and was taken into custody without further incident.
Deputies learned Willis had entered the home through an unlocked door. Vander Kamp said he was not able to steal anything before he was confronted, and no one was injured.
Willis was booked into the county jail in Bend on charges of first-degree burglary, first-degree trespass and third-degree attempted theft.
Vander Kamp said Willis was held without bail on an outstanding arrest warrant for failure to appear for a Marion County court hearing on a methamphetamine possession charge.