'Redmond Cares' meeting needs across C.O. community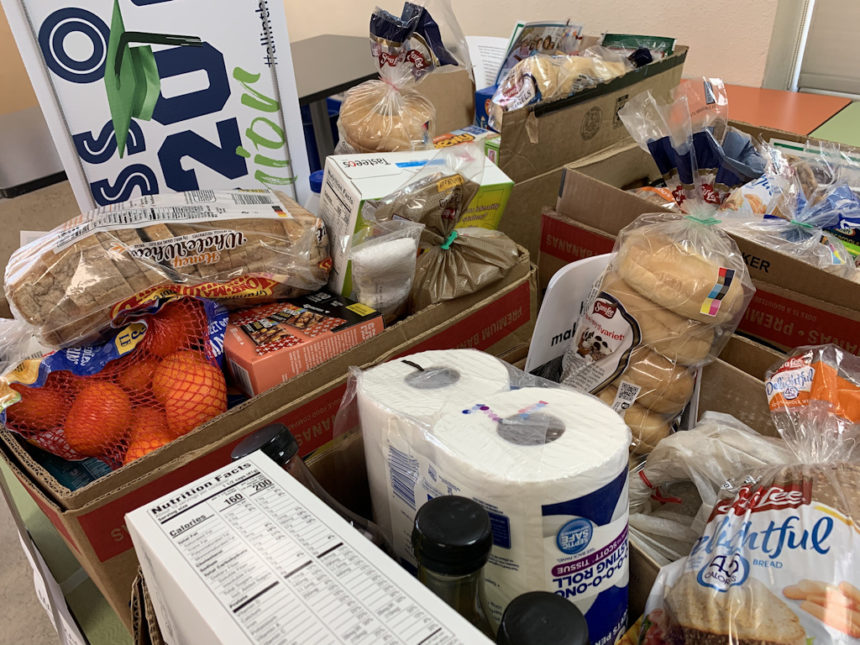 REDMOND, Ore. (KTVZ) -- Redmond Proficiency Academy, along with members of the Redmond community, including staff members from Camp Tamarack, launched Redmond Cares on Tuesday, April 14. The food and household item drive was put together to mitigate the economic impacts felt in the region as a result of COVID-19, according to RPA's Executive Director, Jon Bullock. 
In just over a month, Redmond Cares has packaged and delivered 140 boxes of food and various household items to the communities of Redmond, Bend, Culver, Madras and Crooked River Ranch.
"We're amazed and grateful about the community response to Redmond Cares," Bullock said. "In the short time since we launched, we've been able to put food into people's homes and other necessary items during this unprecedented time. We're thankful for how the community has supported our effort and we're looking forward to continuing the work for as long as there is need."
The Redmond Cares GoFundMe page has far exceeded its original goal of $3,000, having raised nearly $6,000 as of May 19. All monies raised from the crowd-funding site go toward purchasing resources for families in need.  
Bullock said community members are encouraged to participate by doing one or all of the following:
Donating money to Redmond Cares to allow for the purchase of food and supplies;
Donating food and supplies to Redmond Cares;
Volunteering to sort, pack, and deliver food and supply boxes for Redmond Cares;
Spreading the word on social media and in the community about Redmond Cares.
Individuals interested in volunteering should register at tiny.cc/RedmondCares.
Along with non-perishable foods, RPA is also collecting toiletries, sanitation supplies, books and art/crafting supplies. For the complete list of items and drop-off guidelines, please visit https://rpacademy.org/redmond-cares/.
RPA will continue accepting donations every Tuesday and Wednesday from 1 to 4 p.m. in RPA's Glacier Building at 657 SW Glacier in Redmond. Community members bringing donations are asked to pull into the guest parking spaces designated with signage and velvet ropes and unload in the area designated by the signs.
All donations will be dropped off curbside to adhere to social distancing protocols. Each Redmond Cares team member wears personal protective equipment while working and social distancing is required for those putting together boxes and members of the community who are dropping off supplies. 
Questions can be emailed to redmondcares@rpacademy.org.
Donations can also be accepted online at https://charity.gofundme.com/o/en/campaign/redmond-cares.