Deschutes DA IDs deputies who shot man, stopped stolen car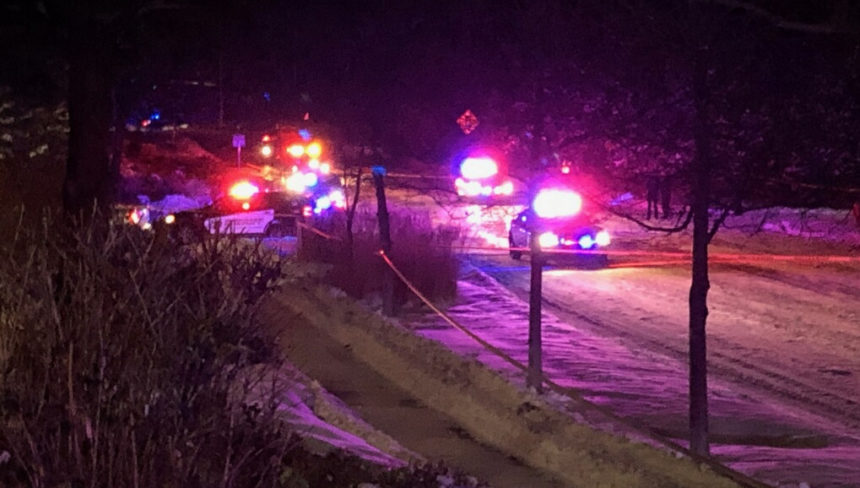 Two deputies involved; details of number of shots fired won't come for 'weeks'
BEND, Ore. (KTVZ) -- Deschutes County District Attorney John Hummel on Thursday identified a sheriff's deputy who shot a homeless car theft suspect one or more times at Bend's Cascade Village Shopping Center last Friday and also revealed it was another deputy who had just used a special maneuver to stop the car.
However, Hummel said it will be "weeks, not months" before he can reveal more details about the shooting of Adam Gilliam, 28, including how many shots were fired and whether the driver was inside or outside of the car, allegedly stolen from the Bethlehem Inn homeless shelter, when he was shot.
At that time, Hummel also is expected to state his decision as to whether the shooting was justified.
Here's the full statement issued Thursday by Hummel:
"This statement provides an update into the investigation of the deputy-involved shooting that occurred on Friday, November 29, 2019, on Robal Road at the north end of Bend.
"Most interviews have been conducted, most video evidence has been reviewed, and all physical evidence from the scene has been processed. Forensic and toxicology test results are still pending.
"The male who was shot, Adam L. Gilliam, continues to recover at St. Charles Medical Center in Bend.
"The deputy who shot Mr. Gilliam was Clint Baltzor. Deputy Baltzor began his career in law enforcement with the Deschutes County Sheriff's Office as a corrections deputy in November of 2007, and was reclassified to a patrol deputy in November of 2012.
"Deputy Baltzor is a member of the SWAT team and is a firearms, baton, pepper spray, and defensive tactics instructor for the Sheriff's Office. He currently holds an Intermediate Certification from the Oregon Department of Public Safety Standards and Training.
"No other law enforcement officer or member of the public fired a gun during this incident.
"Before Mr. Gilliam was shot, his car was temporarily disabled by a PIT (Pursuit Intervention Technique) maneuver performed by Deputy Megan Lymath. Deputy Lymath began her career in law enforcement with Cottage Grove Police Department in 2016 as a Community Service Officer. She was hired by the Deschutes County Sheriff's Office as a Patrol Deputy in July 2018.
"Deschutes County District Attorney John Hummel does not anticipate releasing further updates prior to his final decision, which will be rendered in weeks, not months," the statement concludes